Join us for a series of screenings, talks and exhibitions focused on the power of art to illuminate and inspire important forces for social change.
---

Now At the Euphrat – Sources of Solace
Online exhibition in conjunction with Silicon Valley Reads
Be sure to catch "Sources of Solace," the online exhibition hosted by the Euphrat Museum of Art. It's open now, with four virtual galleries that explore themes tied to this year's Silicon Valley Reads community reading campaign.
The exhibition is part of the 2021 Silicon Valley Reads program, featuring books on the theme of "Connecting." Artwork from the Euphrat will be shown during the online kickoff event for Silicon Valley Reads, starting at 6:30 p.m. on Thursday, Jan. 28.
---
Thursday, Feb. 4 –
Dreaming and Imagining
WATCH THE LIVESTREAM ON YOUTUBE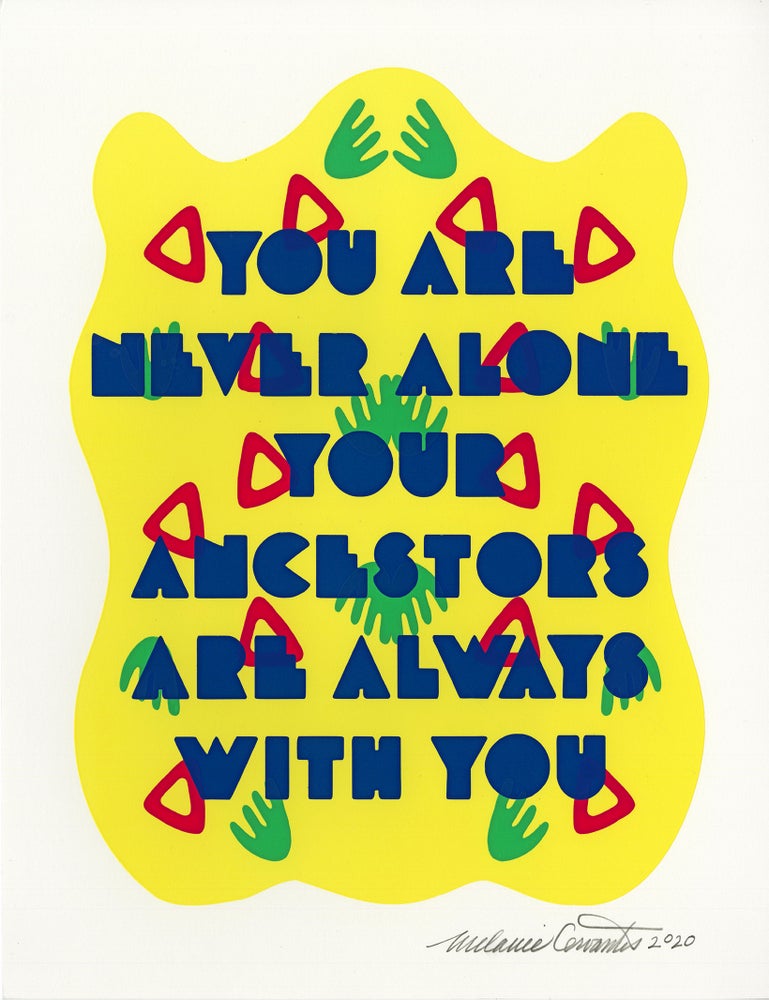 "Dreaming is the stage in which the full panorama of possibilities are expressed (and) considered …" – Pōkā Laenui
"Dreaming and Imagining" will examine history through ancestral foodways, stories, song and daily practices that strengthen the power of dreams. This online event will feature cultural curators and community caretakers who bring the wisdom of their ancestors into the work they do now. Participants will include
Pōkā Laenui – a writer, lawyer and activist for Hawaiian indigenous rights. Pōkā Laenui has been recognized at the U.N. as one of five pioneers in indigenous rights.
Jocelyn Jackson – an a

rtist and lawyer with a passion for food and social justice.

Jocelyn Jackson

is the founder of

Justus Kitchen

in Oakland and a member of the Peoples Kitchen Collective.
This event is part of the year-long Taste of History series hosted by the Euphrat Museum of Art and the California History Center.
Starts Thursday, Feb. 11 –
Not Your Model Minority:
The Art & Activism of Renee Tajima-Peña
"Who Killed Vincent Chin" screening: 6-8 p.m., Thursday, Feb. 11
Discussion with filmmaker and De Anza instructors Mae Lee and Chesa Caparas: 3-5 p.m., Wednesday, Feb. 17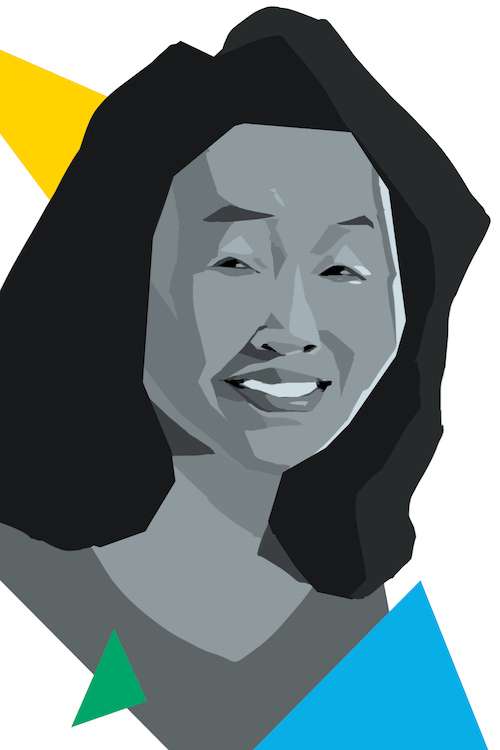 Image credit: Cassandra Chen
Join South Bay scholars, artists and activists for a series of conversations with filmmaker, producer and activist Renee Tajima-Peña, who explores immigration, race, gender and social justice in work that includes the films "Who Killed Vincent Chin?," "My America … or Honk if You Love Buddha," "Skate Manzanar" and "No Más Bebés."
This series will include separate screenings of four films, each followed a week later by an online conversation with Tajima-Peña and moderators including faculty members from De Anza and San José State University.
Wednesday, Feb. 17 –
Art and Social Justice
5-6:30 p.m.
Zoom ID: 975 1976 8523 | Password: 894 424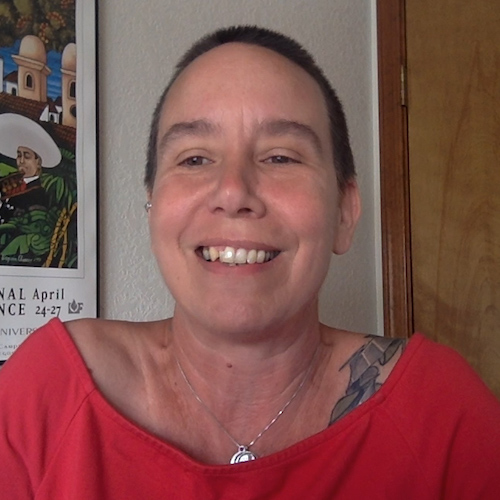 Instructor Jennifer R. Myhre is a sociologist, documentarian, visual artist and community organizer. In this online session moderated by Elvin T. Ramos, dean of Social Sciences and Humanities, Myhre will talk about her work on 1500 Stories, a collaborative art and digital storytelling project that explores economic inequality in the United States.
Storygathering is the center of the project, which was founded on the principle that in order to address economic inequality we need to share and listen to the stories of people living at different economic positions. The name of the project comes from a poster created by economist Stephen J. Rose, which illustrates the distribution of income and wealth.
Myhre's work centers on developing people's creativity, political efficacy and will to thrive, and the power of art and art-making to cultivate empathy across difference.
This event is part of Momentum, a series of online discussions hosted by the Social Sciences and Humanities Division.
---

Arts & Activism Event Sponsors
---

Previous Events
Thursday, Dec. 3: Virtual First Thursday – Open Mic

Join us for a night of hip-hop, spoken word and more – with emcee McTate Stroman II and special guests
Venus Jones
Lindsey Leong
Mighty Mike McGee
Jeff Turner
Want To Perform? Please email Diana Argabrite if you'd like to perform at the next Virtual First Thursday. She's at argabritediana@deanza.edu
This event is sponsored by the Euphrat Museum of Art and the De Anza Student Body (DASB).
---
Tuesday, Nov. 10: W.E.B. Du Bois – Lessons for His Future, Our Present
10 a.m.-Noon – online talk by Eric Porter

W.E.B. Du Bois was a civil rights leader, educator, author and poet. He was the first Black student to earn a Ph.D. from Harvard, writing his 1895 dissertation on the American slave trade.
Du Bois founded the protest group known as the Niagara Movement, co-founded the NAACP and edited "The Crisis," an influential magazine that published young Black writers and advocated for civil rights.
In this talk, historian and scholar Eric Porter will explore Du Bois' work and his influence on today's Black Lives Matter movement.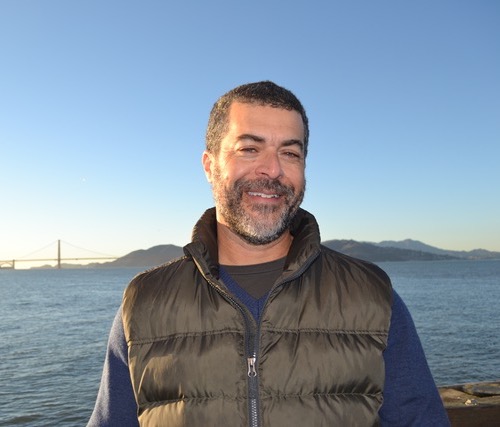 Porter is a professor in the History of Consciousness Department at the University of California, Santa Cruz; he also teaches Critical Race and Ethnic Studies.
He has written and edited several books including "New Orleans Suite: Music and Culture in Transition," "What is This Thing Called Jazz: African American Musicians as Artists, Critics, and Activists" and "The Problem of the Future World."
---
Wednesday, Nov. 4: Alejandro Jimenez – Poetry As the Means We Need!
1:30-2:20 p.m. – student writing workshop
2:30-3:30 p.m. – performance and Q&A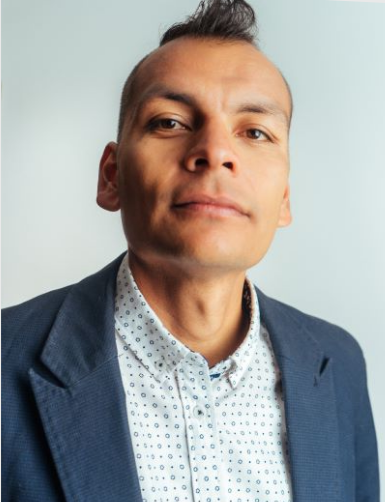 Alejandro Jimenez is a spoken word and performance poet and educator, avid distance runner and soccer fanatic from Colima, Mexico. He came to the United States as an undocumented immigrant and was a farm worker in Oregon for more than 10 years. He also has worked as a youth organizer, adviser, counselor and restorative justice coordinator.
Jimenez is a firm believer that words can transform, heal and take people to places never thought imaginable. He understands the power of words and the liberation of speaking for oneself, instead of being spoken for.
This workshop and performance was sponsored by First Year Experience, FLOW, LEAD (Latinx Empowerment at De Anza), Puente and Umoja.
---
Thursday, Oct. 22: Reclaiming Our Humanity

The Euphrat Museum of Art and California History Center are co-hosting this online celebration with local artists, poets and musicians, including several De Anza alums. Guests will include
---
Tuesday and Wednesday, Oct. 20-21: Lingua Franca
7 p.m., Tuesday, Oct. 20 – Netflix watch party
Noon, Wednesday, Oct. 21 – online discussion with producer Jhett Tolentino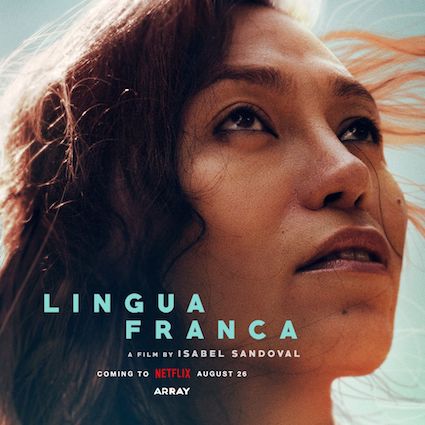 The Jean Miller Resource Room is hosting a watch party followed by an online conversation about "Lingua Franca," which tells the story of an undocumented Filipina trans woman who works as a caregiver as she tries to secure a green card. The film's director and star, Isabel Sandoval, is a trans immigrant herself.
After the watch party on Oct. 20, join the online conversation on Oct. 21 with film and entertainment producer Jhett Tolentino, winner of three Tony awards and a Grammy.
---
Tuesday, Oct. 20: Know Your Ballot!
10 a.m.-Noon – interactive event
Zoom meeting ID: 953 3394 3142
Reading about ballot propositions can be dull. This is a chance to learn about ballot measures through poetry, visual images and other creative methods.
You'll hear students present information and arguments, pro and con, in engaging and unexpected ways.
This interactive and creative activity is co-sponsored by Latinx Empowerment at De Anza (LEAD) and the Vasconcellos Institute for Democracy in Action (VIDA).
---

Tuesday, Oct. 13: And She Could Be Next
10 a.m. – film screening via Zoom
11 a.m. – Q&A with co-director Grace Lee
Sociology instructor Steve Nava will screen a 40-minute segment of "And She Could Be Next," a documentary miniseries about women of color who are transforming politics.
After the screening, Nava will lead a Q&A about art, education and politics with Grace Lee, who directed/produced the series with director/producer Marjan Safinia and producer Jyoti Sarda.
This event is a collaboration with POV, the award-winning PBS nonfiction film series: www.pbs.org/pov