Degrees and Certificates
De Anza offers an A.A. degree and a variety of certificates through our Child Development and Education Department.
Certificate of Achievement
Certificates of Achievement-Advanced
Applying for a Child Development Certificate
You must fulfill the corresponding certificate requirements, the courses. See a department advisor (www.deanza.edu/cde/faculty.html) to help you plan for the completion of the certificate program.Download the form titled De Anza College Application for Certificate
To download the form, visit www.deanza.edu/counseling/forms.html
Schedule an appointment with a Counselor to complete the application. Enrolled students can take advantage of a scheduled appointment, when available, with a counselor or advisor during fall, winter, and spring quarters. Beginning the second week of the fall and the first week of the winter and spring quarters, appointments can be scheduled by calling 408.864.5400 or in the Counseling Center. You can also WALK-In.
Visit www.deanza.edu/counseling/index.html for the schedule of hours.
For more information Visit www.deanza.edu/counseling/.
Counseling is located at:
De Anza College
21250 Stevens Creek Blvd.
Cupertino, CA 95014
Registration & Student Services Building,
2nd Floor - Room 201t
Associate Degree for Transfer
Download a PDF version Early Childhood Education A.S.-T. Degree
Associate Degree (A.A.)
See the Child Development degree and certificate requirements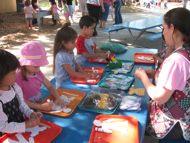 Also we offer Child Development and Education courses that may be applied toward General Education (GE) requirements. View our listing of GE requirements below to see which Child Development and Education courses fit into your academic plan.
General Education Requirements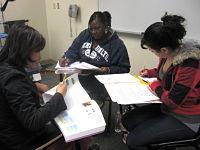 The curriculum guides above are in Adobe Reader
PDF format. If you don't have Adobe Reader, download and install the free program.
Although care has been taken to ensure the accuracy of the certificate and degree information, there may be errors or changes without notification. Please confirm requirements for a specific program.
Take a look at De Anza's Degree and Certificates Programs at-a-Glance chart to learn more about programs offered. Visit our Counseling Web site to review specific requirements for all our degree and certificate programs.