How to Use this Student Handbook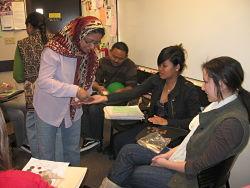 Our Student Handbook is a collection of information from department documents, the documents of other campus programs, and outside sources. You will find department contact numbers, licensing information, career planning information, special program descriptions, study aids, and division and department policies. This guide also contains links to documents of external institutions, and information about NAEYC standards on teacher preparation. We hope you will find this online information useful as a guide and resource throughout the year.
Links to sections of the this program guide are in the left sidebar for easy navigation.