Education 1 - Introduction to Elementary School Education in a Diverse society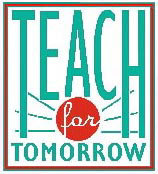 De Anza College Child Development Department offers students a chance to participate in the Teach for Tomorrow Program . This program is designed to help students complete undergraduate courses and assist them in transferring into a four-year institution to pursue a teaching career. Each student will be placed into a classroom with an elementary school teacher. The purpose of the internship is to allow the student to receive hands on experience working directly with the children. Enroll in the Education 1 class which will be offered in the fall.
There are always children to be taught and California schools need good teachers. YOU can become one of those great teachers. Enroll in Education 1 today! It will be offered only in the fall.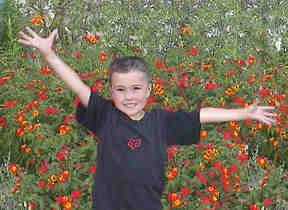 Teach for Tomorrow Interns will
Be placed in elementary school classrooms
Facilitate individual or small group tutoring
Assist students with writing and math assignments
Assist the classroom teacher with a variety of classroom activities
Receive academic and career information for the teaching profession
Student Experiences -Their Stories
Meeting Professional Requirements for Elementary Education
A bachelor's degree (B.A.) and additional coursework in teaching methods are required to teach in the California K-12 system. Transfer coursework and pre-professional supervised experience can be completed at the community college level prior to transferring to a college or university that offers a B.A.
Students who are planning a career in Elementary Education, should enroll in Education 1, Introduction to Elementary Education (EDUC 1), and contact Mayra Cruz on how to participate in the Teach for Tomorrow program.
For more information contact Mayra Cruz at cruzmayra@fhda.edu

Students teach each other using Howard Gardner's Multiple Intelligence Method.