EWRT 200: Preparatory Writing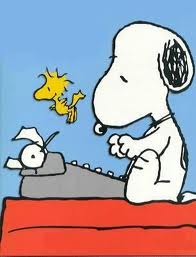 I
FALL 2012

Sect. FY3

5 Units

Instructor: Amy Leonard

Office: F61-E

Office Hours:

Mondays 12:30-2:30pm

Tuesdays: 4pm-5pm

Wednesdays: By Appt.

Thursday 11:30-12:20pm

4:00-5:00pm

Fridays: By Appointment

Download: EWRT 200 FALL 12 Syllabus

Download Course Reader:
Required Texts/Materials:
EWRT 200 Course Reader by Amy Leonard
FYE Reader by Jen Myhre
Push by Sapphire
The EasyWriter ed. 4 by Andrea Lunsford
A dictionary
A course binder or large folder for keeping papers, assignments, notes, and handouts, as well as outlines and all drafts of essays
A folder for turning in Paragraph and Essay Assignments
A HW Folder for turning in your HW Weekly
A journal (spiral notebook or any type of journal you like)
A Jump Drive for saving your assignments
A Stapler to staple all essays
EWRT 200 is a 5-unit course with an emphasis on expository writing, fictional and non-fictional reading, and critical thinking. In this course, you will learn how to write grammatically correct and effectively structured sentences, organized and united into coherent and developed paragraphs. Concurrent enrollment in the FREE SSC CAS Program is required.
Prepare you for writing and engaging with college level material.
Create logically organized and focused information within paragraphs.
Use specific and concrete details as supportive evidence in paragraphs.
Demonstrate basic control of the conventions of English grammar, syntax, and usage.
Approach writing as a cyclical and continuous process by recognizing the relationship between writing and revision.
Demonstrate the ability to edit written work – both your own and others'.
Find your writing voice.
To explore a range of sources to help you get ideas for writing.
To practice learning in a group situation.
Have Fun! J
Student Learning Outcomes:
Recognize and generate effective writing at the sentence level.
Follow a writing process in order to convey focused, developed ideas in paragraph form.
Approach and interact confidently with a variety of texts.
Essay #1 "Greatest Obstacle" Interview (100 Points)
Election Debate (50 points)
Essay #2 Taking a Stand on The Vote (In-Class Essay) (100 pts)
Essay # 3 Schools Essay (100 Points)
Essay #4 Push Essay (100 points)
Final Reflection Essay #5 (100 Points)
Push Debate (50 points)
In-Class Activities: (150 points)
Quizzes (100 points)
HOMEWORK Journal/Folder: (100 points)
Final Portfolio (100 points)
************************************************
Must have 375 out of 500 points on all combined paragraphs and essays to submit the portfolio
Must have 225 out of 300 points on participation and journal to submit portfolio
GRADING POLICY
EWRT 200 is a pass/no pass class.
Your essays will be evaluated using a scale of A-F. A-C is a passing grade, but a D or F is a Not Passing Grade
Any paragraph or essay that does not receive a passing score must be revised within a week or it will become a zero!
Your grades for assignments will be calculated using the following weighted system:
| | | | | |
| --- | --- | --- | --- | --- |
| A: 100-90 | B: 80-89 | C: 70-79 | D: 60-69 | F: 0-59 |
EWRT 200 Final Portfolio:
The final for this class will be a portfolio of your writing that will include one in-class essay, one analytical essay, and one essay reflecting on your growth as a writer throughout the quarter. Your portfolio will be evaluated by a committee of English instructors who will determine if your writing demonstrates your readiness for EWRT 211. If two members of the portfolio evaluation committee determine your writing is ready for EWRT 211, you will receive a PASS for EWRT 200. If two members determine your writing is not ready for EWRT 200, you will receive a NO PASS for EWRT 200.
200 CAS Supplemental Instruction Assignment:
EWRT/READ 200 requires all students to complete 4 hours of supplemental in ATC 309 that will support their learning throughout the quarter. Your first assignment in will help your teacher and you assess what skills/strategies you will work on in supplemental instruction. Completion of this supplemental instruction is a requirement for passing EWRT200. It will worth up to 5% of your grade, so please see your instructor's individual grading breakdown.
Supplemental instruction will be an out of class activity at ATC 309 and you will be given the option of completing:
(1) A small group module (4-hrs on Verb Tense or 4-hrs on Vocabulary)
(2) Individual tutoring/drop-in tutoring
(3) Workshops
(4) A combo of the above options
All essay drafts must be typed, size 12 font, double-spaced, stapled, and have an interesting title.
Hand in all drafts and related materials stapled or clipped behind the final draft.
Late assignments will lose 1 full grade for each class it is late.
No late homework will be accepted.
Missing in-class peer editing/workshop will drop your final grade on that essay by 1 full score e.g. an essay that would have been deemed A will become B.
You cannot make up quizzes, in-class essays, or in-class work.
Take-home and in-class essays must be at least 2.5 pages.
All paragraphs, essays, grammar exercises, and journaling should have the following in the top left corner of each page:
For Amy's Class: You will use your journal to for writing activities and to complete your homework assignments and grammar activities from Grassroots.
For Amy's Class: Homework assignments will be collected every other week in a two-pocket folder. Your homework folder will be graded holistically on: timeliness, completion, and focus. Please see your course packet for more information.
Homework is due at the beginning of class. Amy will check homework at the beginning of each class. Homework that is not complete will receive no or partial credit.
All out-of-class essays must be typed and double-spaced. Late essays will be marked down one grade each class session its late.
We will not accept a LATE paper once the next assignment has been turned in.
If you are asked to rewrite a paper because you did not follow the assignment or because it had too many
sentence-level errors, you need to: a) meet with me to discuss the paper and b) turn in the rewrite before the
next assignment is due.
REWRITES must include the original draft and grade sheet. And the changes need to be underlined or
highlighted
All essays must be submitted in order to earn a passing grade in the course.
You will usually receive graded essays one week after you submit them.
Politeness is more than a request -- it is a requirement for this class. If you plan to succeed in this class
Out of courtesy for your classmates, please mute the sound on your cell phone.
Please do not take calls in class or text message in-class!
-Anyone caught doing this will be asked to leave the class for the day and receive an unexcused absence.
Your cell phone must be in your bag during all of class
Remember to be courteous to everyone in the class, even when you disagree.
Please do not carry on conversations while I am talking, during a presentation, or when a classmate is talking. This is rude and I will ask you to leave if the behavior continues.
WARNING: Disruptive students will be asked to leave the class and will lose their participation points for that day!
Attendance is required every day because all class time counts. Writing, reading, and critical thinking are skills that are improved through constant practice. Students who attend class regularly are more likely to succeed, so come on time, stay for the whole class, and be active in class.
If you are absent, you are responsible finding out any announcements or assignment changes made in class (Contact one of your lifelines for the info—not me).
Late essays will be penalized one full letter grade for each day it is late.
Quizzes may not be made up no matter. No excuses!
No late homework will be accepted
If you need to make-up the midterm, you must let us know within 24 hours or you will not be able to make-up the exam. The final exam cannot be made-up or scheduled at another time.
Essays, homework, or journal entries will NOT be accepted via e-mail.
If you exceed more than one week's worth of absences, we will talk with you about dropping the course.
If something tragic occurs, please let us know how we can help you make it through the course. We are willing to work with you if you are dedicated.
If you claim death or illness prevents you from turning in an essay, you will have to present documentation or doctors note.
If you stop coming to class, you are responsible for dropping yourself or you will receive a NC.
You must take the final in order to pass the class!