NorCal College Reading Conference 2012
"A Brave New World of Text: Engaging Students in Reading"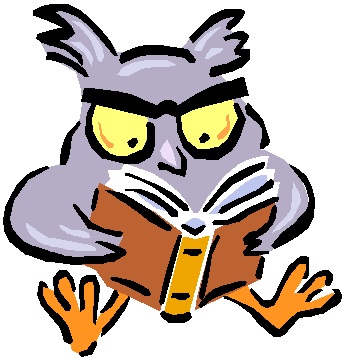 The Northern California College Reading Association
Spring Conference
Friday, March 9th, 8:00am-3:30pm
De Anza College in Cupertino
Join your reading colleagues to participate in the Northern California Reading conference. Faculty, staff, tutors, students, or professionals with experience and knowledge about college reading are all welcome. Register by Feb. 28th to receive a discount.
Conference Agenda (Tentative Schedule):
8:00am-9:00am Registration and Welcome
9:00-10:00am Keynote Speaker: Dr. Michelle Andersen Francis, "Been There, Done That,
Let's Do it Again: Teaching Vocabulary in the College Classroom"
10:15-11:15am Breakout Session 1
Meryl Siegal "Integrating Reading and Writing"
Sarah Prasad "The New Yorker as Text"
Kiran Malavade "Reading Apprenticeship"
Nita Martin "Integrating Reading and Writing"
11:30-12:30 Breakout Sesson 2
Serena Chu "Practical Reading Activities for Every Classroom"
Kristin Skager & Jill Quigley Holistic Assessment Practices: Integrating Reading into the Portfolio Process
Whitney Clay and Nicole Rua "Beyond the Sea of Text: Online Reading Instruction that Speaks to Struggling Readers"
Elizabeth Walker "A Bite Out of the Elephant: Teaching Reading and Writing with Difficult Texts"
12:30-1:00pm Lunch and NCCRA business meeting
1:15pm Keynote Speaker: Dr. Mark Roberge "Understanding and Supporting
Immigrant Students' Academic Literacy Development"
2:15-3:15pm Breakout Session 3
Veronica Acevedo Avila, Kristin Skager, Sue Yoes "Reading at the Crux of
Higher Level Institutions"
Lenice Wilson and Pam Huntington "Reading…It's More Than Just
'Ink on Paper'"
Anne Argyriou "Mindset: The Hidden Factor in Student Success"
3:15-3:30pm Wrap up and Conference Evaluations
To register do the following:
1) Complete the registration information form
2) Print the form and mail with payment, check payable to the NCCRA:

Alison Kuehner, NCCRA Co-President
Ohlone College
43600 Mission Blvd.
Fremont, CA 94539


* Early bird special: register by Feb 28th: $45
* Registration from March 1st - March 9th: $55
Questions?: Contact norcalcollegereading@gmail.com