Note to admitted students

: The ISP office will send important information about orientation and registration via email. Check your email regularly after receiving your admission packet.

Not receiving emails?

We may not have your correct email. Contact the ISP office with your full name, student ID number, and your current email address as soon as possible.
---
Upcoming Orientation Dates
Summer Welcome Day
(for Intensive Summer ESL Course)
Wednesday, June 27, 2018
Fall 2018 Orientation
September 4-7, 2018
Note: If you have received admission for Fall 2018, you may register for the orientation using the link above, but you may not be able to log in to My Portal until class registration opens in July. Please check your email regularly for updates and read the Orientation FAQs below for more information.
Scroll down for an overview of placement testing and registering for classes.
---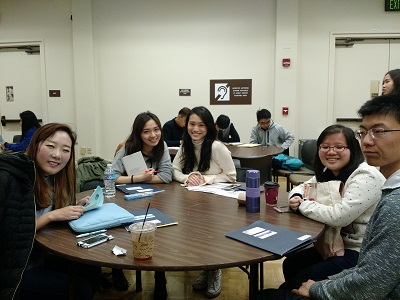 Placement Testing
New students must take a Math and English/ESL placement test in order register for these classes or other classes with a math or English requirement.
You will be assigned a time to take the Math and English/ESL placement tests when you check in at orientation. Be prepared to take the placement tests during orientation.
Visit the Assessment Center website to learn more about the placement tests. Also see the Placement Testing Handout for an overview of the tests and procedures.
If you miss orientation, you must make your own appointment for the placement tests on the Assessment Center's scheduling page.
---
Registering for Classes
The ISP office will send you an email 2-3 weeks before orientation with YOUR date to register. Register as soon as possible when the date arrives because classes fill up quickly and F-1 students MUST have a minimum of 12 units per quarter. You will not be able to register for Math/English classes until after you take the placement test, but you will be able to register for other general education classes. More information about general education requirements and class selection will be given at orientation, but please use the resources below to begin registering before you arrive for orientation:

---
Orientation Documents
(students will receive a copy of each of the handouts below at orientation)