Mathematics Articles
---
New Video: DJ Patil Interview
Monday, May 14th, 2018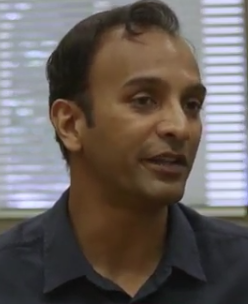 In this new video, DJ Patil speaks about the importance of community colleges and his own experience at De Anza. Patil, the former U.S. Chief Data Scientist, gave a May 7 talk at a special 50th Anniversary event on campus.
Learn More
50th Anniversary Speaker: DJ Patil
Monday, April 30th, 2018
DJ Patil, a De Anza alumnus, earned a Ph.D. in mathematics and was the first Chief Data Scientist for the United States during the Obama Administration. He'll be speaking on campus about "Engaging the Future."
Learn More
---