News and Current Events
LSC Celebration and Fundraiser
The LSC is holding its annual celebration and fundraiser on Friday, 6/13, from 12:30 to 3:30 pm at the California History Center. We will have potluck lunch, guest speakers, and entertainment, so the event will be a lot of fun! We will also be raffling off more than 30 prizes to raise money to support the center and its programs.
Raffle tickets are now available in the Listening and Speaking Center (AT313) for $2.00/each.

Please download a small flyer and the event agenda.
---
An Afternoon Filled with

Food, Fun, and Community Spirit!
On the fine day of June 14th 2013, the LSC celebrated its 11th year of providing student support programs for those who are learning second and foreign languages at De Anza. The annual celebration and raffle event was yet another success, raising more than $2,000. Thank you very much for contributing to the event by buying raffle tickets, preparing delicious food, and sharing beautiful music and interesting stories. The fund will be used to maintain and improve the LSC's programs in difficult times.
Special thanks go to:
Miki Melton, Rick Silvestri, and Ryosuke Sakurai (jazz performance)
Mellissa Epps (playing the guitar and singing)
Gloria Ye (speech)
Yoli Rodas, Tu Hoang, Ana George, Kei Dai, and many more! (decoration, set-up, and cleanup)
---
LSC International Potluck
On March7 2013, around one hundred De Anza college students and faculty
members came to the LSC International lunch.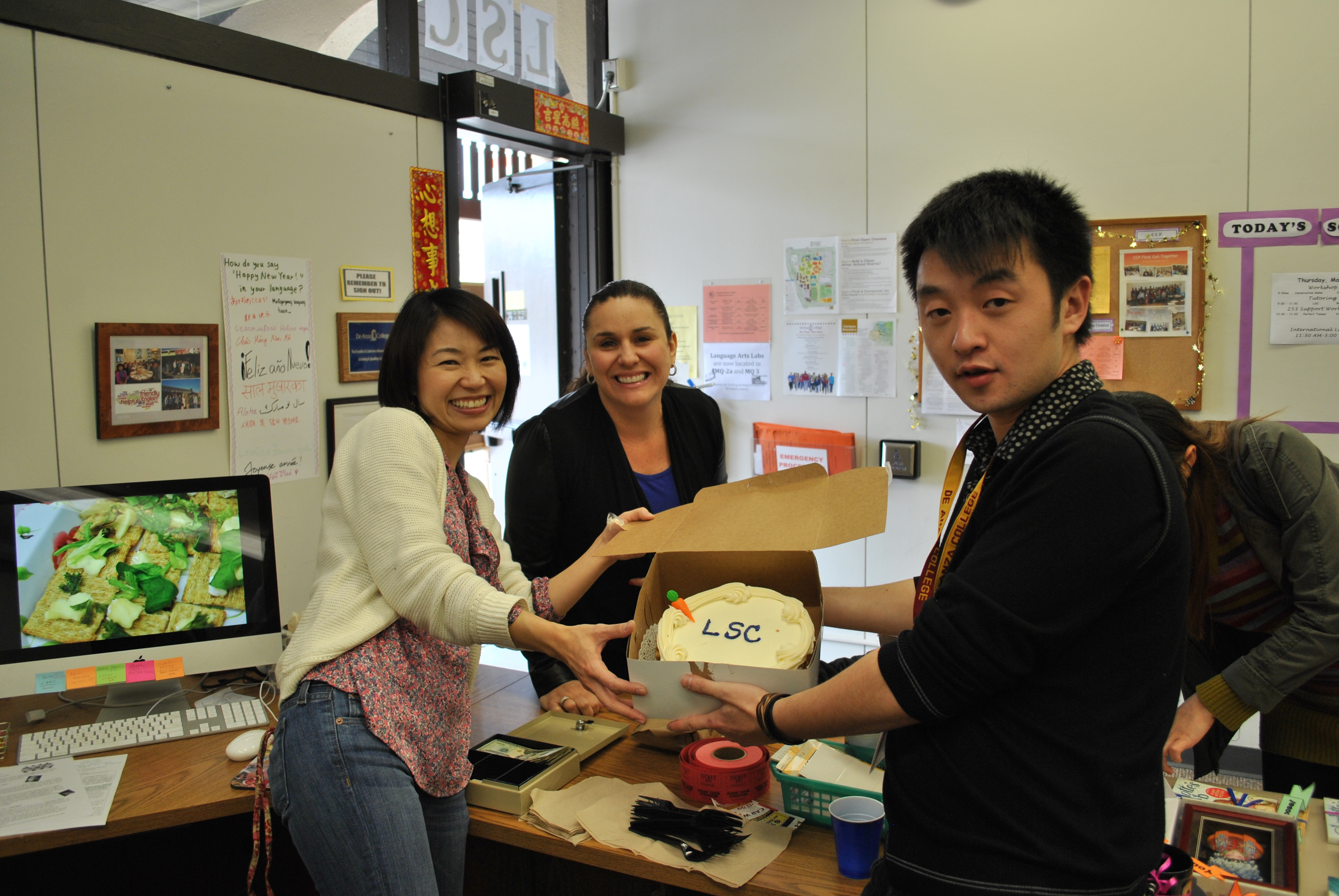 A variety of flavorful dishes from different countries that our guests brought made the lunch a colorful feast.
While tasting delicious food, many students enjoyed conversation with their
peers in our cozy rooms.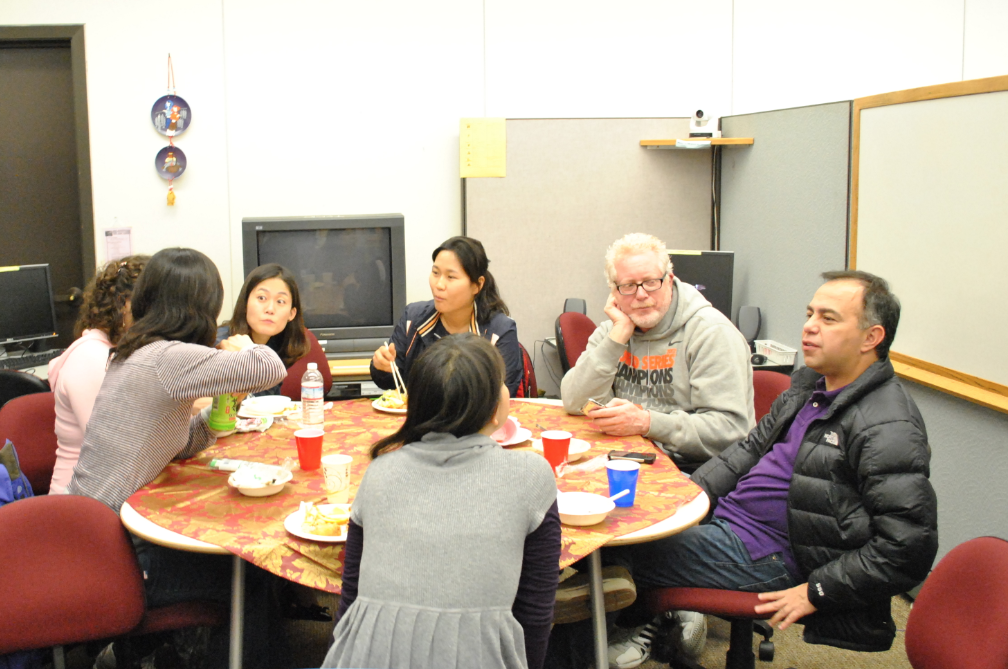 A lovely performance of Dooyeong Kwon, who sang a Korean love song, was a big surprise to many of the LSC guests. And a bit later, students had fun, participating in the LSC ruffle and winning "You choose prizes": books, movie tickets, artwork, etc.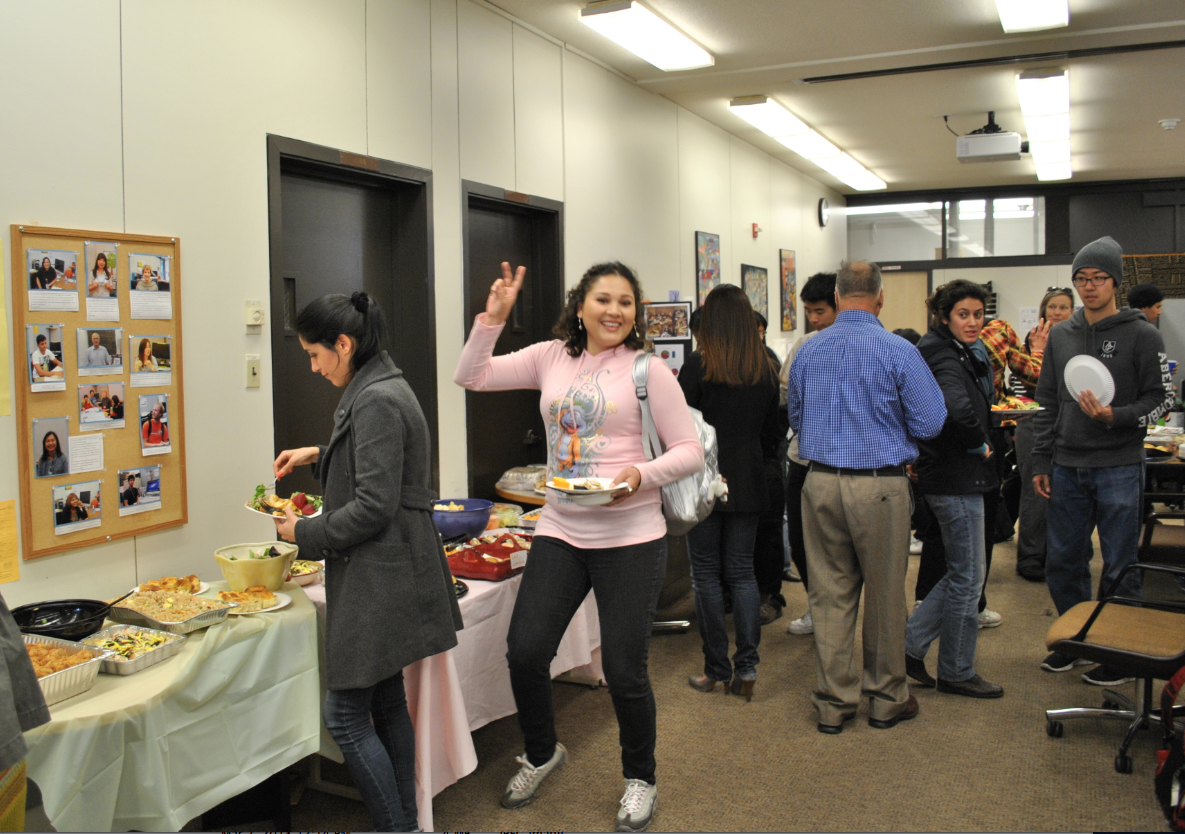 A lot of thanks to all of you for coming to the LSC International lunch and sharing delicious food, conversation and fun spirit! Special thanks for making donations and helping us to keep the LSC strong!