Welcome to De Anza
We are so pleased that you have chosen to be part of De&nbspAnza College.
The global pandemic has made this an unusual time for all of us – a time of great challenges, but one with opportunities as well. While we have not yet fully reopened campus, our college – both on campus and online – remains a vibrant community, with wonderful instructors, classified professionals and administrators who are committed to your success.
I grew up in a family that had experience with adversity and hardship, and I have learned over the years that it's important to look beyond that which is – to that which could be. That's what we want you to do at De Anza – to see possibilities and to make them a reality.
I am proud to say that I earned my associate degree at a community college, where I also learned the importance of student engagement outside the classroom. Building on that experience, I transferred to a university, where I earned my bachelor's, master's and doctoral degrees.
One of the most important elements of my college education was my engagement in student life. I encourage each you to be active and involved at De Anza. There are many opportunities to do so, even as circumstances require that we begin the 2021-22 academic year with many classes conducted online.
A great way to get involved is through the new Villages that we are launching this year for all students at De Anza. Each Village is a supportive community of students, faculty and sta members who share academic interests. In the coming year, the Villages will offer events and activities, as well as resources and information relevant to your major and career goals. You can learn more about these at deanza.edu/villages.
You truly can get the whole college experience at De Anza. You already know about the excellent academic programs and student services that have made us "Tops in Transfer" to universities across California. We're also "Tops in Career Training," with outstanding programs that prepare students to work in a variety of fields.
No matter where you are in your educational journey – whether you're a first-time college student, or returning to college after spending time away – our academic and student services are available to you every step of the way. Please don't hesitate to ask for any assistance you might need.
For now: Welcome to De Anza College! I look forward to seeing you all when we return to our beautiful campus.
Sincerely,
- Lloyd A. Holmes
President, De Anza College
---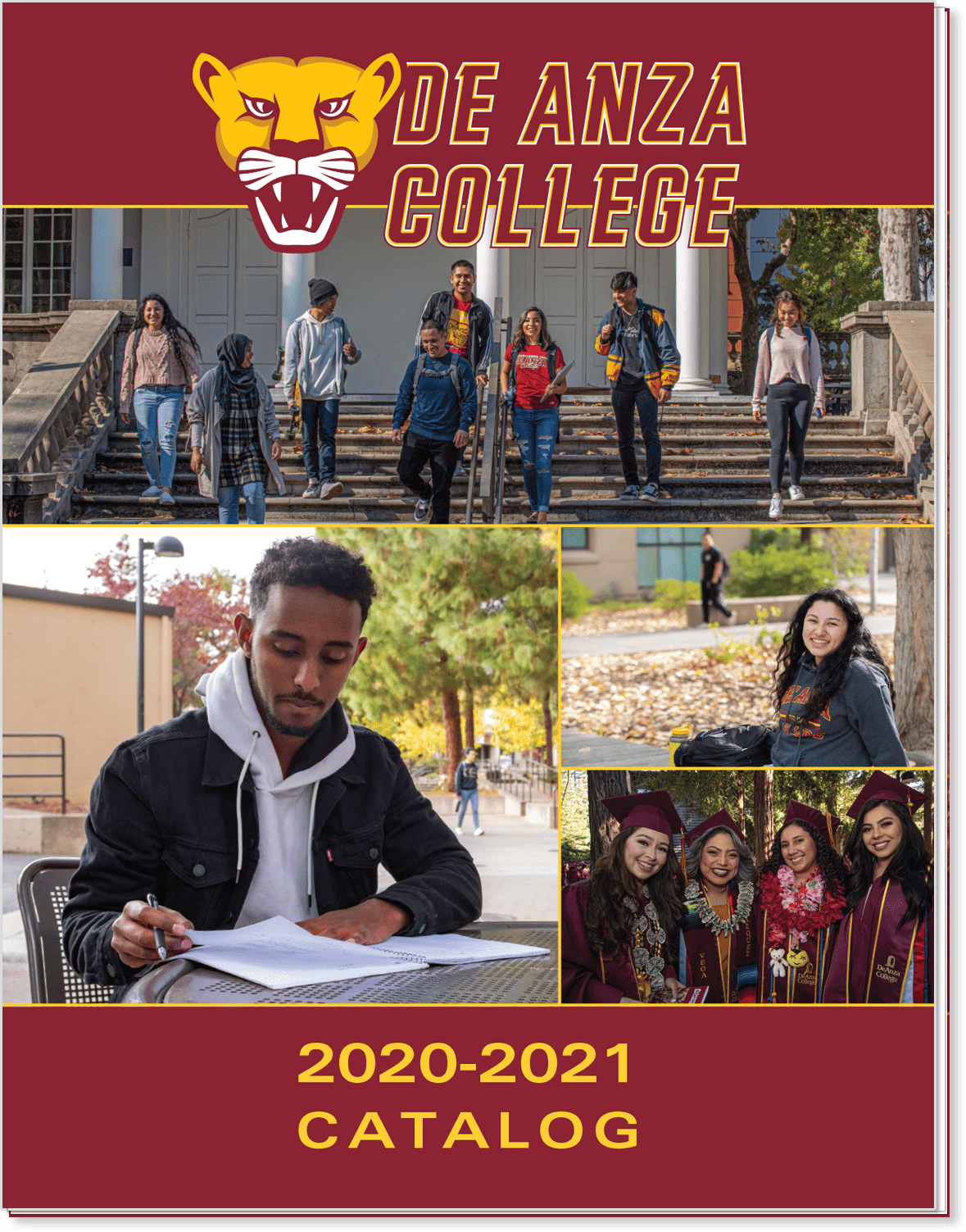 Catalog Archives
Looking for an older catalog? Find them in our archives. Catalogs are kept in PDF format and some may be availabe as a flipbook as well.