Purpose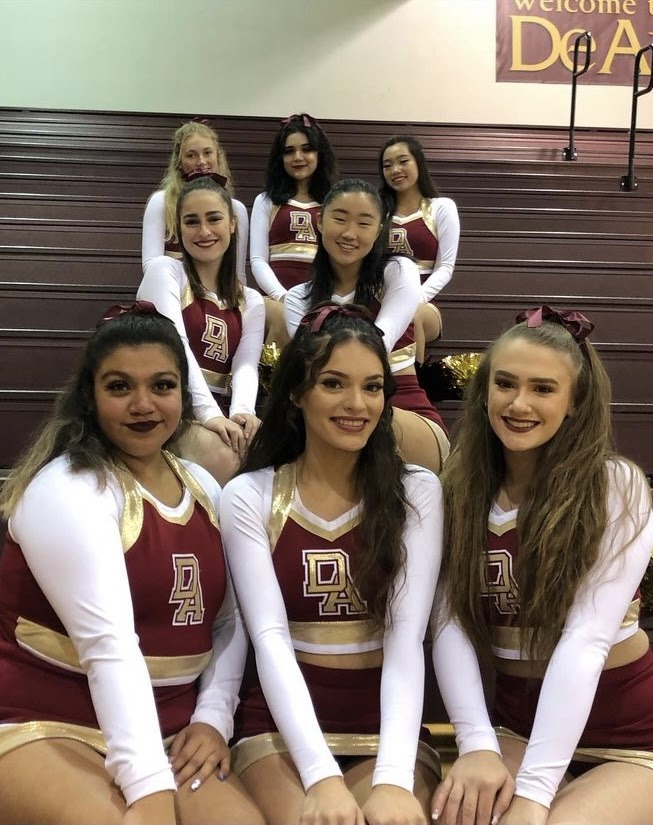 Here at De Anza, our main goal is to prepare cheerleaders who want to transfer to a university cheer team. We also want to encourage those who wish to continue cheer or start cheer for the first time to join the program. There are no minimum requirements to join the team. We will accept all athletes regardless of cheer background as long as they are willing to put in the hard work, effort, and time. Evaluations will be made based on cheers, dance, jumps, tumbling, and stunts. The team in the past has consecutively won titles in the pom division. We won't take place in competitions until the team has practiced for a full season. We will be performing at football games and focusing solely on the stunting and tumbling aspect of cheer. We hope you can join our cheer family.
To view our team in action, click here:
Tryouts and Information
We will be hosting our football tryouts through video submissions. Applications and videos will be due on July 16th @ 11:59 PM. The submissions can be emailed to us at: cheerdeanza@gmail.com
Fill out the tryout information packet. Pages 2-3 are required to be sent with your video submissions.
For the videos, we are asking for:

Old stunting videos, no later than 2 years
Jumps: Toe-Touch, Double Toe, and a jump of your choice *counts will be included
Cheers: General, Defense, and Offense
Dance demonstration
View demonstration of cheers, jumps, and dance.
Results of Team Placements will take approximately 3-5 days.