Welcome!
De Anza's Computer Information Systems (CIS) department has been a leading educational institution in Silicon Valley since the college was founded. Over the years it has developed a rich and diverse series of courses in many areas. Our courses meet the needs of both the transfer student and the industry professional. Students who take courses and earn degrees in the CIS department often go on to transfer to 4-year universities in majors such as Computer Science, Engineering, Data Science and many other majors that required CIS courses.
Breaking news:
De Anza Women in Computer Science invites you to attend the following event:
NASA Guest Speaker Event


Date: Friday, January 29th,
Time: 9:00am to 10:00am
Description: Katya Echazarreta graduated from UCLA in 2019 with a degree in Electrical Engineering. During her time there she was a part-time intern at NASA's Jet Propulsion Laboratory. She is now a full-time engineer at JPL and has worked on missions such as the Perseverance Rover and Europa Clipper.
To Attend: Advanced RSVP Required Here

Questions: cswomenclub@gmail.com

---
Testimony from De Anza students transferred to UC Davis
---
Getting Started
CIS Transfer Pathways
Prerequisites are enforced!
Certificates & Degrees
Tentative Scheduling of Classes
---
Our Facilities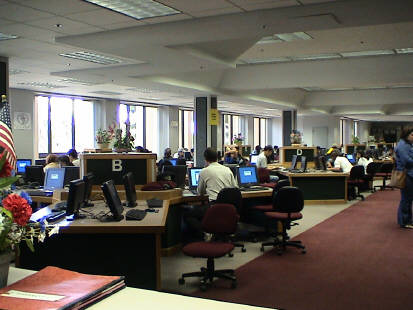 For classes requiring students to work on a computer, CIS maintains a computer lab in the Advanced Technology Center, AT 203.
Learn more about the computer lab and other classroom facilities available to our CIS students.
---
Our Faculty & TAs
Numerous CIS faculty come to us from lndustry and teach a variety of courses related to their expertise.