About the Department
The Manufacturing & CNC program is located on the 112-acre campus of De Anza College in Cupertino, California; the heart of Silicon Valley. The program has been providing instruction since the college opened in 1967. The Manufacturing and CNC Program offers a wide variety of degrees and certificates. When completing a degree or certificate students receive broad, yet in-depth curriculum that provides a strong foundation for direct employment in local industries or transfer to a four year college. The curriculum content is guided by an advisory committee consisting of industry representatives from a wide variety of machining and manufacturing businesses.
The reputation of the program is based on diversification and "real-world" training.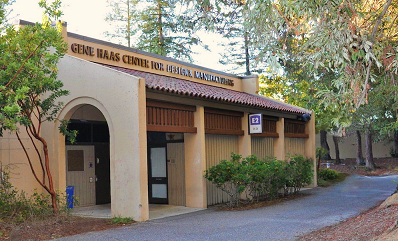 De Anza has one of the most diversified collections of machine tools of any college program in the West. The curriculum includes many lecture/lab classes that will provide you with hands-on experience using computers and machine tools to perform many manufacturing processes. Classes are small—about 20-24 students, so individual help is readily available.
An accelerated program is available during the daytime for those who wish to become employable in the shortest possible time. Evening classes are available for students who work.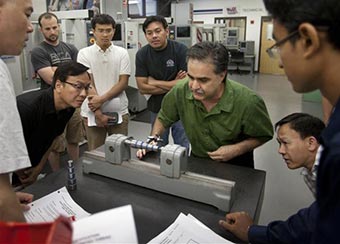 Visit Our Manufacturing Facilities/Labs