"The Euphrat is a local art treasure. It reflects the values of creativity, participation, and artistic development which make it one of the most respected Museums of Art in our area. I proudly support the Euphrat and look forward to viewing future presentations in their new space."
– Dianne McKenna, Former Santa Clara County Supervisor
Our Space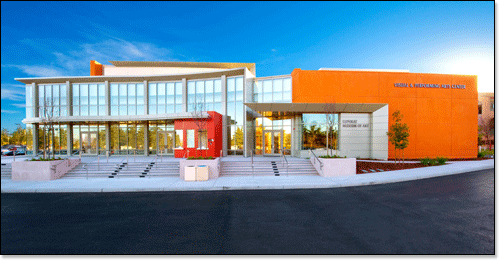 In February 2009, the Museum opened its doors to a new exhibition space connected with the Visual and Performing Arts Center at De Anza College. The Euphrat Museum is a signature building with a prominent location and visibility from Stevens Creek Boulevard. In connection with a performance hall and art history classroom, it forms a vibrant Visual and Performing Arts complex. This configuration facilitates joint receptions, joint programming, connecting college and community users.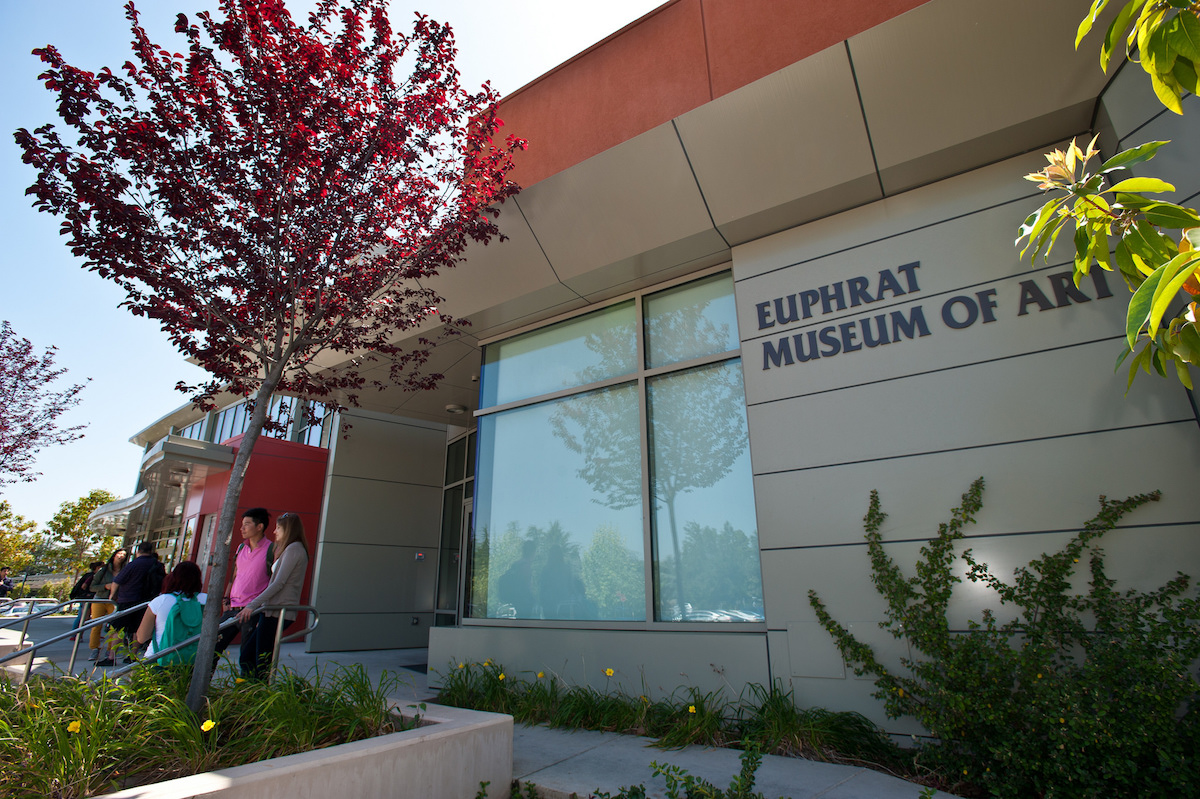 Designed with the expertise of Mark Cavagnero, Mark Cavagnero Associates, working with the project's DES Architects & Engineers, the interior is a clean, modern art space, with track lighting and internet connections, flexible to serve a variety of art installations, lectures, and events. The exhibition space has a view to Stevens Creek Boulevard, a garden patio, and a shared lobby.
An Education/Preparator Room enables student interns to work with museum professionals and provides resources and development space for our educational programming including hands-on Teaching Tours. The garden patio has multiple uses, an extended reception area and collaborative activity area. Offices, storage room, and covered delivery area provide the infrastructure for staff to borrow artwork and to develop comprehensive exhibitions.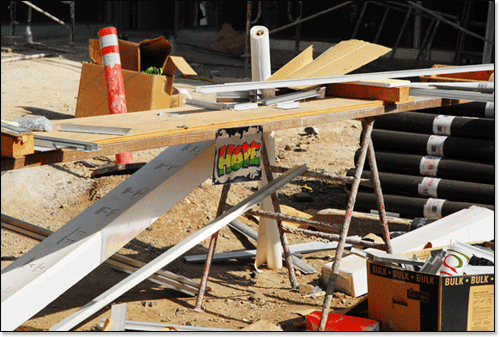 The "HOPE" sign was part of Building Together, the Euphrat collaborative public art project on the construction fence for the Euphrat Museum of Art, Visual and Performing Arts Center. Construction workers liked it and moved it around the construction site as the building progressed. (Photo by Greg W. Serniuk)
Our Direction
With our vision for art and civic engagement and the solid track record of our Arts & Schools Program, which provides over 25,000 student hours of instruction each year, the Euphrat is expanding its reach into community art education, joining professional artists and students of all ages in using art as part of the community building process. Working together, we will continue to identify our shared values and creatively help to address the issues of our community. Join us and support our initiatives in this direction.