Please Join Us!
Latinx Graduation & Recognition Ceremony

Friday, June 21, 2019

Ceremony: 6-8 p.m., Flint Center

Reception: 8-9 p.m., Campus Center Patio
Remember!
Complete the online form by 12 p.m. on June 13 in order to be listed in the program. (You can still participate in the event if you miss the deadline.)
Graduating students should meet with a counselor or academic advisor to confirm your graduation or transfer plans and complete the online form to participate in the Latinx Graduation Ceremony.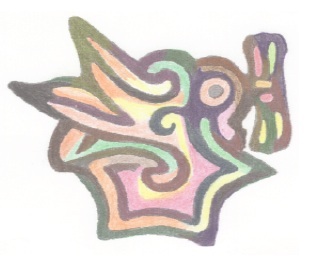 Please wear your cap and gown to the Latinx Graduation Ceremony, as well as to the collegewide commencement ceremony. You may purchase a graduation cap and gown from the De Anza Bookstore.
Faculty, staff and friends: Please join the celebration!
Click or scroll down to learn more about
---
NEW !

Latinx Graduation: 25 Years of Heritage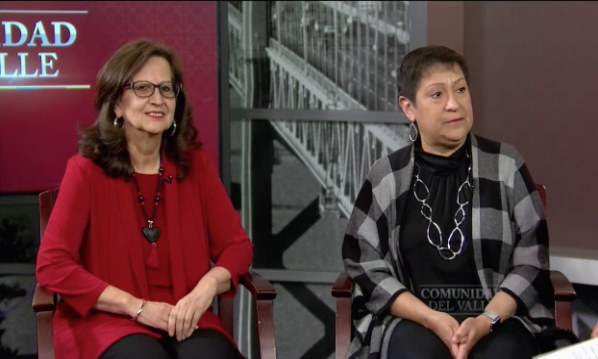 NBC Bay Area: Interim President Christina Espinosa-Pieb recently appeared with Alicia Cortez, dean of Equity and Engagement, on NBC Bay Area's "Comunidad Del Valle" program. They spoke with host Damian Trujillo about the importance of Latinx Graduation and its 25th anniversary at De Anza. Watch the video
Telemundo 48: De Anza's Latinx Graduation was also the topic of a recent Spanish-language segment of "Comunidad Del Valle." Trujillo spoke with Mayra Cruz, child development instructor at De Anza and co-chair of the Latinx Graduation organizing committee, and Pancho Antonio, student speaker at the 2017 Latinx Graduation, who transferred to the University of California, Berkeley. Watch the video
Student Speaker for 2019
We will be looking for a dynamic and inspirational student speaker to address the community at the June 21 event.
How to Apply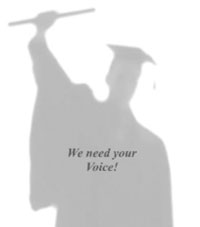 Write a one-page essay describing your journey so far as a Latinx college student, with the following focus:
Discuss what your education has meant for you and your family and the importance of education for the Latinx community.
Also include a discussion of specific obstacle that you faced and overcame so far in your educational journey, and who or what helped you to overcome these obstacles.
Please email a copy of your speech to deanzalatinograd@gmail.com by 5 p.m. on Wednesday, May 22. Please include your name, email and phone number on your submission.
Note: Finalists will be required to deliver their speech to the selection committee before the event. If selected, the committee will offer support and guidance as you work on your speech and will hold at least one rehearsal prior to the day of the ceremony.
ADELA Scholarship
Each year, De Anza awards one or more ADELA scholarships, based on fundraising efforts, and hosts a recognition ceremony for all graduating and transfer students who wish to participate. Last year, we awarded five $1,000 scholarships and hope to increase the number of scholarships this year.
Support the ADELA fundraiser and be entered in a drawing happening June 7th! Reach out to Mary Medrano, medranoamary@fhda.edu, to participate. Current prizes include an Apple Watch, Wine, Gift Cards, Gift Baskets, Sewing machine, Art valued at $150, and more!
Faculty and Staff Members
Please consider supporting the ADELA Scholarship Fund through a payroll deduction.
Students: How to Apply for the ADELA Scholarship
Deadline Extended to June 7th!
You can still apply for the ADELA scholarship if you plan on transferring to a four-year university in fall 2019 or have applied for graduation, and have submitted the online registration form for the Latinx Graduation Ceremony.
Faculty and staff members: Please help spread the word by telling students about both the ADELA scholarship and the recognition ceremony!
If you are interested in joining the planning committee, please contact Monica Ganesh at ganeshmonica@deanza.edu. We can definitely use many more hands up to the day of the event!