Library West Computer Lab
---
The Library West Computer Lab is closed but maintains its commitment to support students to the best of our ability during the Covid-19 pandemic through the online chat service linked above. If you need help, please fill out the form and we will contact you as soon as we can.

Here are some areas where we can help you:
Microsoft Office/Office 365
Getting your official De Anza College email account (yourname@student.deanza.edu)
---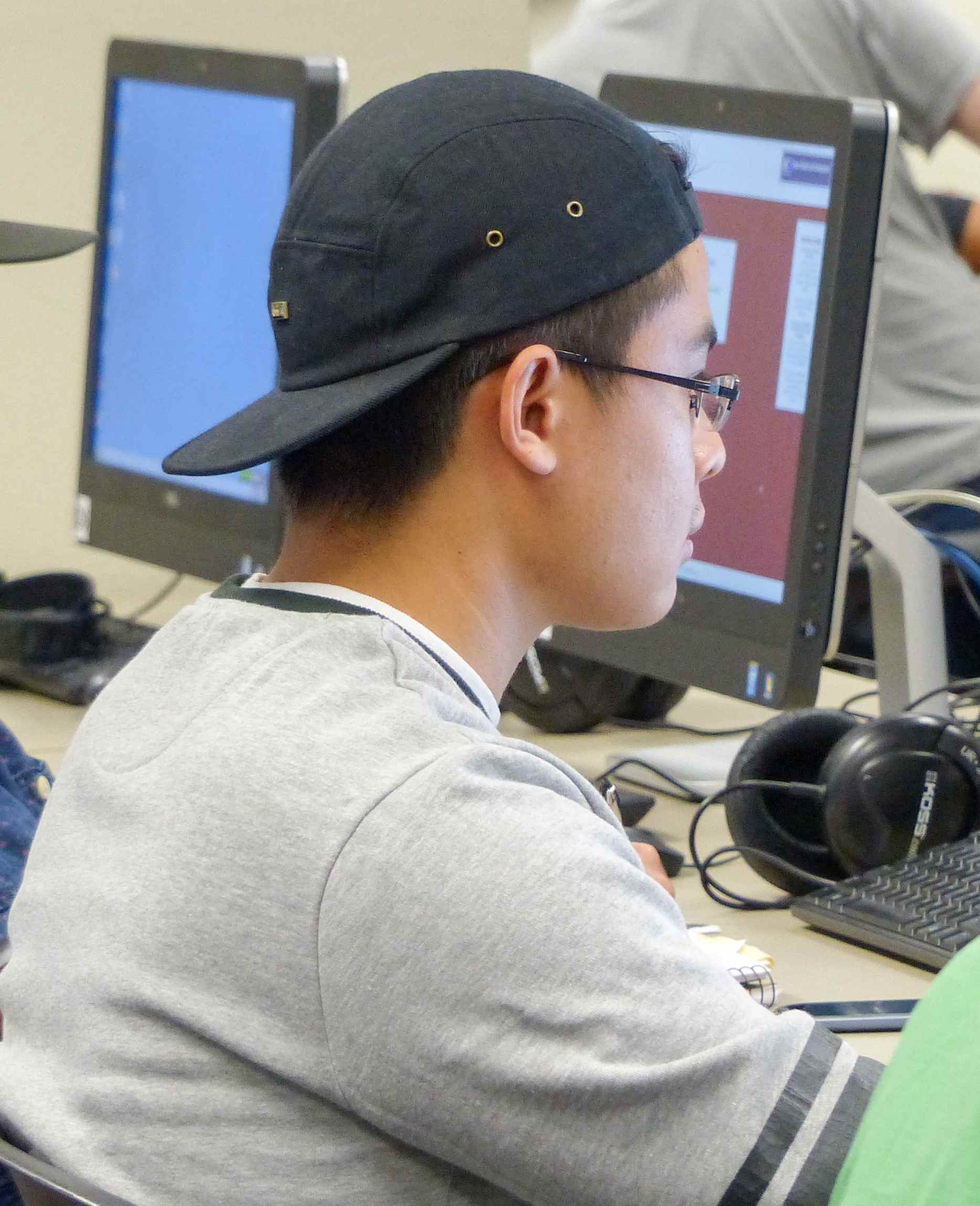 Located in the lower level of Learning Center West
This lab is a place where students may come to write papers, check e-mail, and search the Internet. The lab is wheelchair accessible. All students with a DASB card, who are enrolled at De Anza College during the current quarter may use this lab. Please, no food or drinks in the lab.
---
Print with your e-Print Account
There are two e-Print kiosks in this lab. Students must have an e-Print account to print. Black & white, 15 cents, color 50 cents, per page. For e-Print account information, visit the website:
e-Print Instruction Page
---
Lab Equipment and Tools
iMac and Dell workstations
10 group collaboration workstations
Microsoft Office Suite at all stations
Adobe Photoshop, Illustrator, and more!
USB memory sticks
Digital camcorder
Two scanners for photos, books, & documents.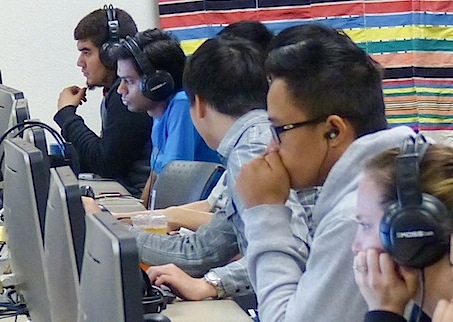 How long can I check out a computer?
Computer stations are checked out for two hours at a time. If no other students are waiting, you may renew the station as many times as you wish.
How long can I check out

Online Education Materials?

3 week checkout; $.25 per day overdue fee.
---
Network Rights & Responsibilities Policy
This policy applies to all members of the District community using the District Network including faculty, administrators, staff, students, independent contractors, and guests. Anyone using the machines located in the Library West Computer Lab must be in compliance with this policy.