2022-23 Academic Year
We're proud of all our students, faculty and classified professionals at De Anza College. Here are some examples of what makes De Anza "simply the best."
---
Student Athletes Earn Statewide Honors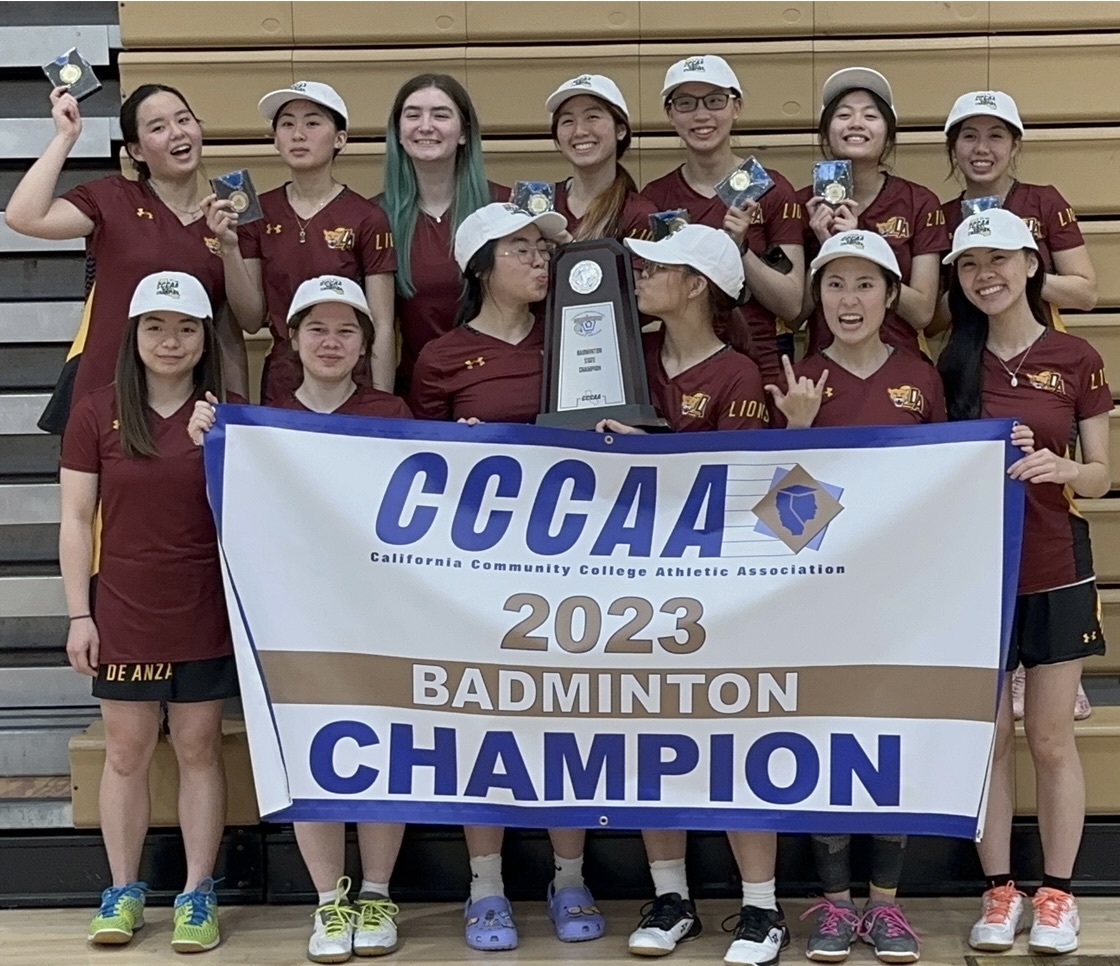 De Anza student athletes are ending the year on a high note:
Courtney Seljeseth won three gold medals at the state Swimming and Diving championships last month and was named Female Co-Swimmer of the Year by the California Community College Athletic Association. Seljeseth is transferring to UCLA on a full-ride scholarship.
Travis Martin won a gold medal in the hammer throw during the state Track and Field championships. Martin is transferring to Cal Poly San Luis Obispo on a full-ride scholarship as well.
The women's Badminton team won their second consecutive state championship – and completed their second consecutive undefeated season – by defeating Pasadena City College 11-0 in the finals. Sophomore player Madison Moe also won the state singles championship. She'll be transferring to San Diego State this fall.
---
CIS Students Compete in National Coding Championship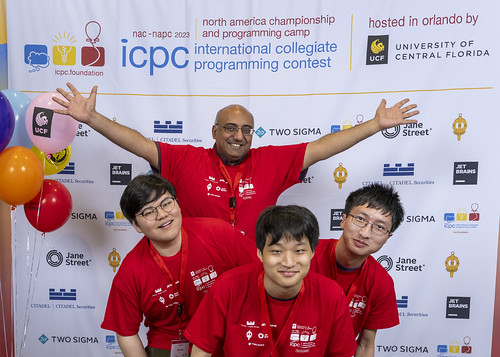 Three De Anza computer science students competed over the Memorial Day weekend in the North American Championship of the International Collegiate Programming Contest. Ralph Cao, Ji-yoo Dojun and Sunho Kim represented De Anza as the only community college team that qualified for this prestigious event, which drew teams from MIT, Harvard, Yale, Stanford, Cal Tech and other top universities. The Mountain Lion team finished in the middle of the field and earned an honorable mention for what team adviser Manish Goel, a De Anza Computer Information Systems instructor, called "a tremendous performance."
---
La Voz Wins Journalism Awards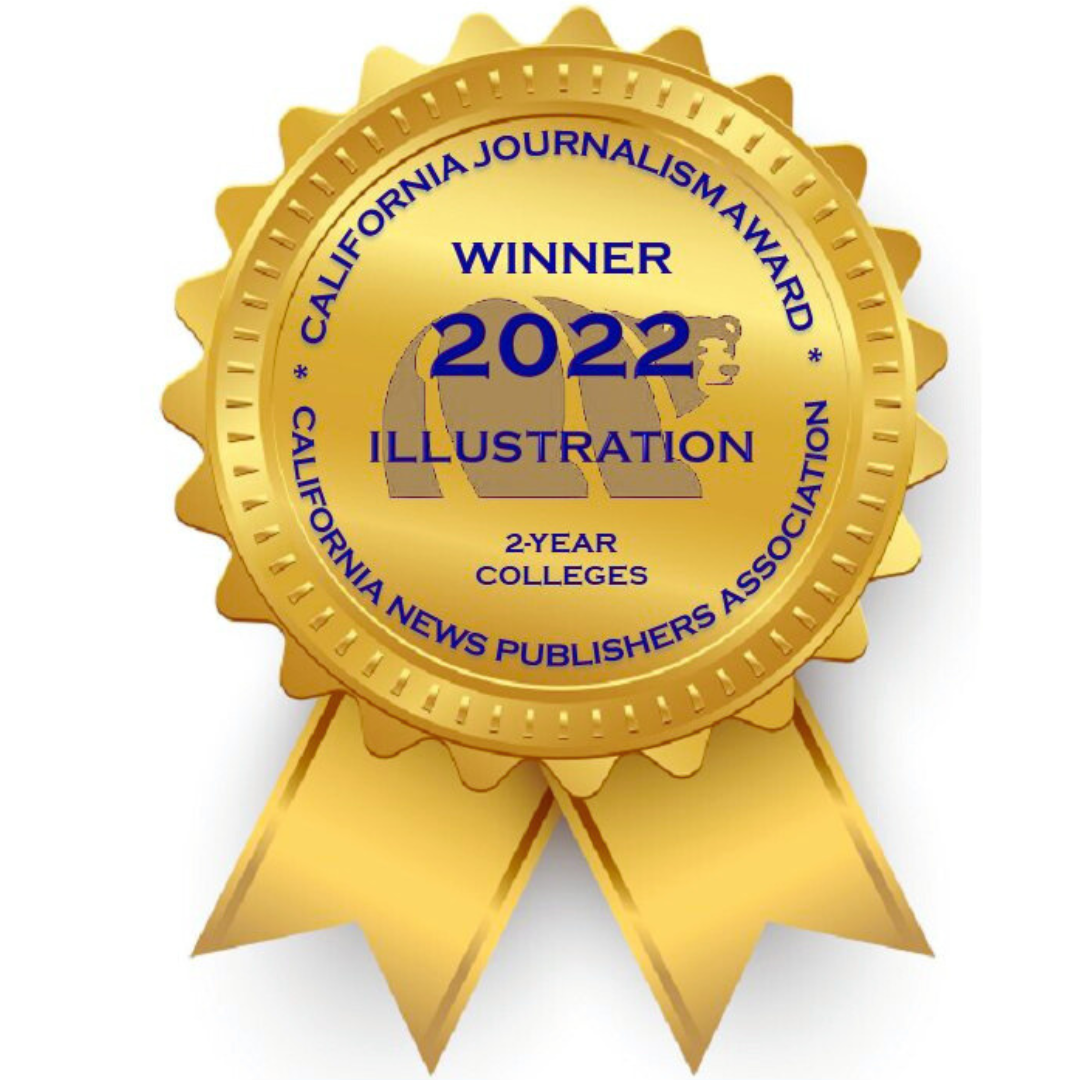 La Voz News, the college's student news media, won three awards from the California News Publishers Association for work published in 2022. These include first place in the Illustration category, second place in Feature Photo, and second place in Columns. The awards were announced in May.
---
Office of Communications Wins Awards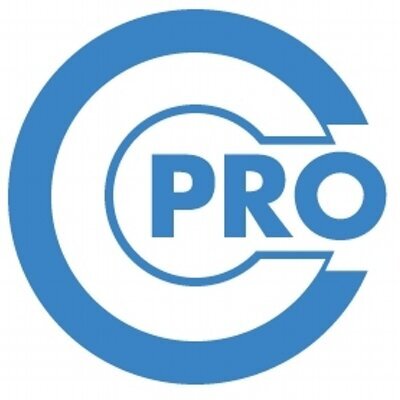 De Anza has won two awards from a professional group, the Community College Public Relations Organization, for work done by the Office of Communications in 2023. These include Gold in the Electronic Collateral category for the De Anza College Academy catalog and Bronze in the College Website category for the website.
---
College Acceptance Video Wins Top National Award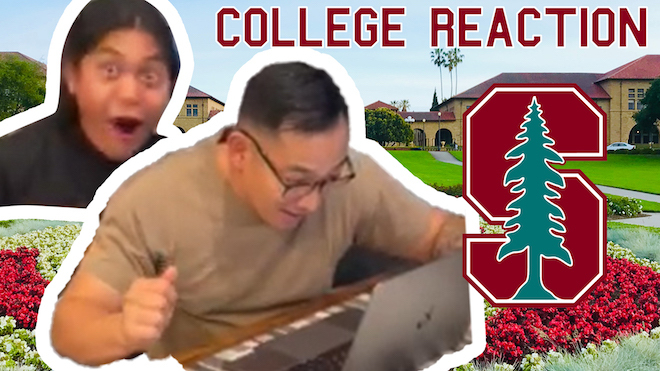 A short video showing a De Anza student's joyful reaction to learning he was accepted by Stanford University has won a Gold Paragon Award from the National Council for Marketing and Public Relations, an organization for communications professionals at community colleges across the United States.
The video was recorded last spring by student Ray Ostil, a U.S. Army veteran and Communication Studies major who was thrilled to learn he would be transferring to Stanford in the fall. Ostil shared the video with De Anza's Office of Communications, which posted an edited version on the college social media channels – and won NCMPR's top award for a college social media post at the group's annual convention in Florida this April. You can watch the video and read more about Ostil at deanza.edu/news/2022/stanford-transfer.
---
DASG President Receives Statewide Award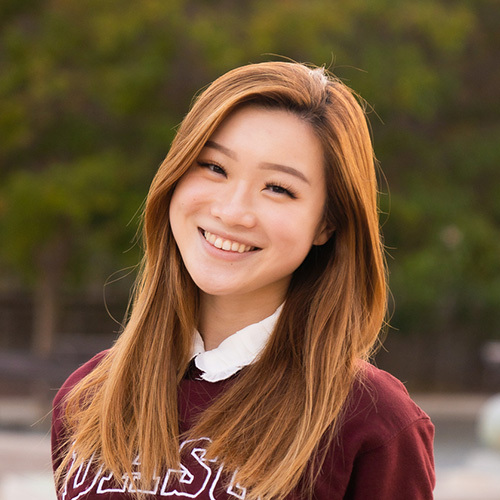 Amy Huang, De Anza Student Government president, was awarded the California Community Colleges' 2023 Student Leadership Award in April for her work on campus. She was recognized for, among other things, promoting diversity in student government, helping to revive the bike-share program and launching a career closet for students who need business attire for interviews.
Huang already holds an associate degree in Fashion Design and is planning to graduate this year with three more associate degrees: Business Administration, Economics and Management. Huang plans to transfer after graduation and hopes to study business management and systems engineering.
---
La Voz Students Win Spring Contests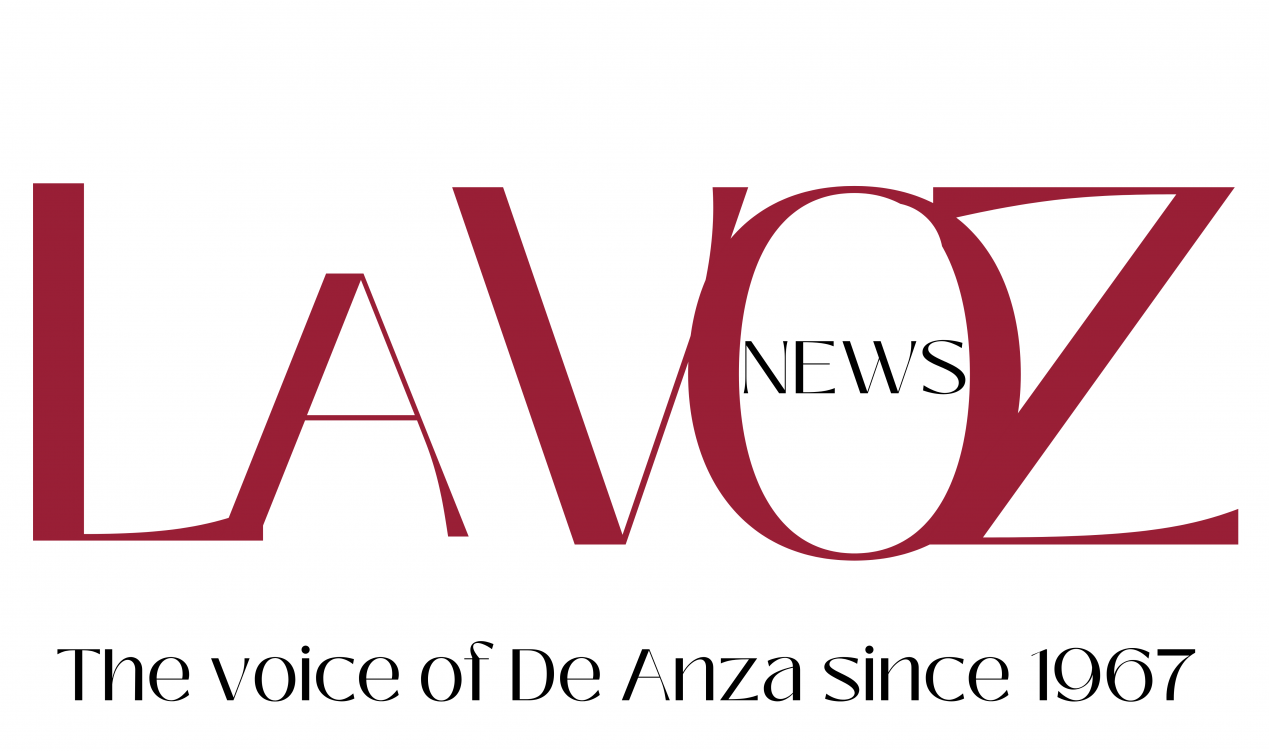 Student members of the La Voz newspaper staff won numerous awards during the Spring National College Media Conference held in San Francisco this past weekend. La Voz staffers won first, second and third-place awards in 10 contests sponsored by the California College Media Association, and another 12 awards in contests sponsored by the Journalism Association of Community Colleges. These included first-place awards won by Autumn Alvarez, Trevis Dampier and Jocelyn Phanmaha.
In addition, La Voz Managing Editor Andrea Saldana was elected for a one-year term as the Northern California representative to the Journalism Association of Community Colleges. Three former La Voz students – who are currently attending San José State – also won awards for their work at the San José State student publication.
---
Athletes Earn Academic Distinction
Two De Anza athletics teams won statewide recognition for their academic performance as well as their athletic achievements: The women's Badminton and Cross Country teams have been designated as Scholar Teams by the California Community College Athletic Association.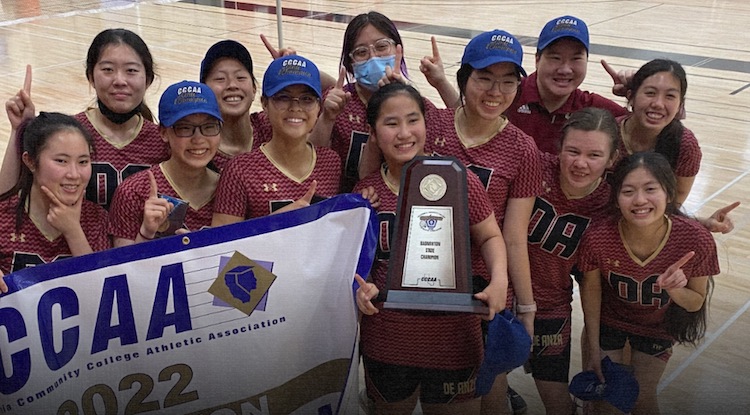 Women's Badminton Team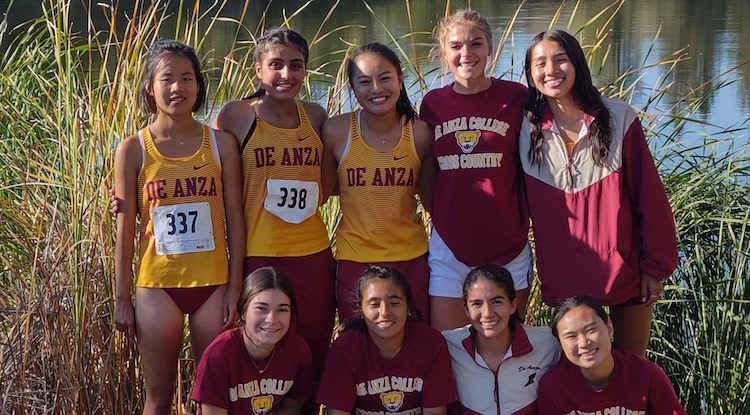 Women's Cross Country Team
The honor is based on overall team grade point averages as well as athletic achievement for 2021-2022. De Anza badminton players earned a 3.58 team GPA last year, while ending their season undefeated and winning the CCCAA state championship. In cross country, the women's team earned a combined 3.50 GPA. Both teams were honored in a Celebration of Scholar Athletes on March 29, during the CCCAA statewide convention in Sacramento.
---
Students Chosen for Health Pathways Program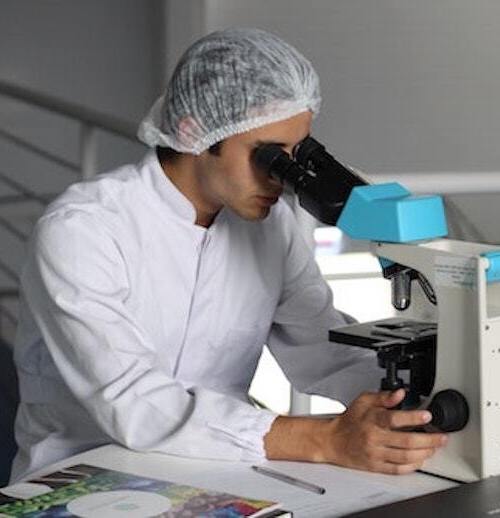 Six students from De Anza were selected in February to participate in a new Pathways in Health Technology program, designed to introduce students from diverse backgrounds to career opportunities in the health tech field through mentoring and hands-on group projects.
The six students are Jacqueline Fernandez Ortega, Donnel Gray, Emma Sawaya, Silmi Sultaan Ali Khowaja Pulido, Arlyne Torres and Sophia Weissinger.
The eight-week program was created by the nonprofit Diversity by Doing (DxD) HealthTech in partnership with the Stanford Byers Center for Biodesign, Fogarty Innovation and five local medical device companies. Students who complete the program will receive a $1,000 grant funded by the Advanced Medical Technology Association (AdvaMed) in collaboration with MedTech Color.
---
Film Students' Work Highlighted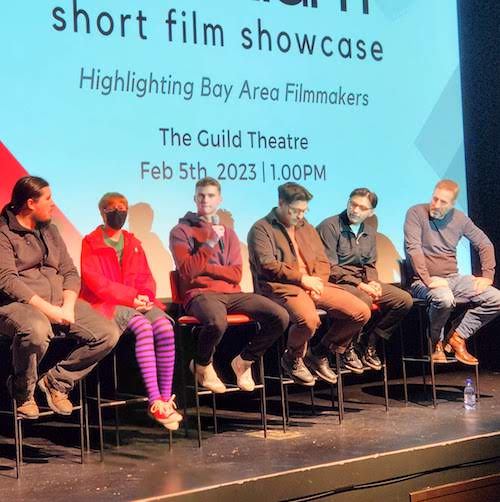 Two De Anza film students had their work screened at the Short Film Showcase hosted by the Riekes Center in Menlo Park on Feb 5.
The films by students Ray Teoh and Eilon Presman drew praise from Riekes Center program director Julio Deras, who said, "I'm so impressed by their technical quality and narrative strength. Something special is happening at De Anza!"
Presman also participated in a panel discussion after the screenings.
---
Business Students Recognized for Outstanding Work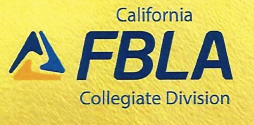 A group of De Anza Business students have been recognized for outstanding work in case study competitions hosted by the California Future Business Leaders of America Collegiate Division.
Han Htun, Ashley Vuong and Caitlyn Richardson were awarded second place in the Sustainability Goals for Firms Case Study competition. Htet Myat Lin Tun, Yankee Chou, Reeya Randhawa and Britney Calimlim took third place in the Business Management Case Study Competition.
Future Business Leaders is a national organization dedicated to preparing students to become "community-minded business leaders in a global society through relevant career preparation and leadership experiences."
---
Journalism Students Win Awards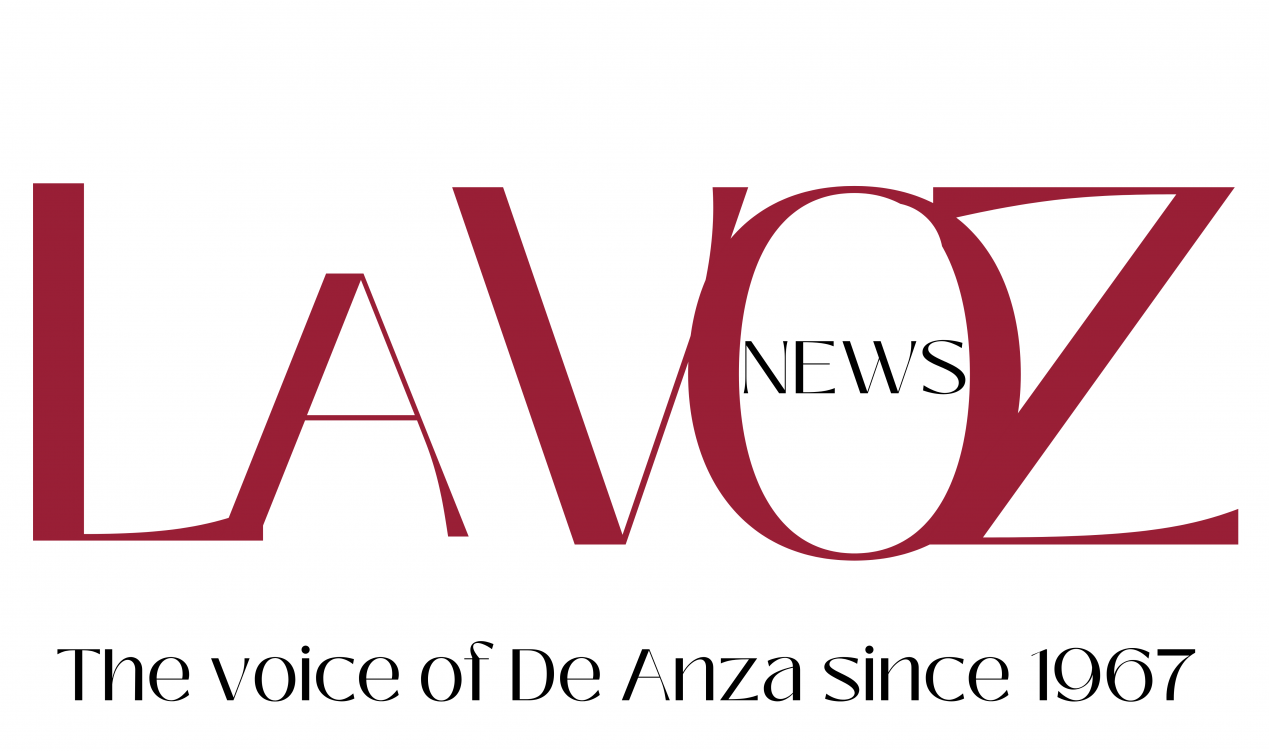 De Anza journalism students won 15 awards at the Northern California conference of the Journalism Association of Community Colleges, held on Oct 22 – including a General Excellence award to the staff of the La Voz News, first place to Nathan Canilao for profile feature story writing and first place to Michael Davis for critical review writing.
The awards were for the work of students in the current quarter as well as the winter and spring quarters. Additional award winners included: Laura Atkinson, Thi Khan Linh (Lauren) Bui, Rory Conlon, Andrea Infante, Kevin Nguyen, E.W. Park, Yvonne Phan, Maida Suta and Jessie Zhou.
---
De Anza Alum Honored in Literary Contest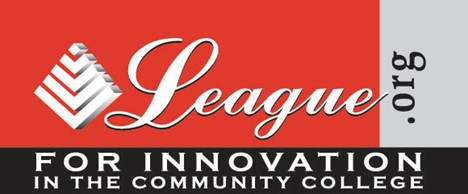 Former De Anza student Julian Parayno-Stoll took third place – and a $100 prize – over the summer in the poetry category of the 2021-22 International Student Literary and Art Awards, sponsored by the League for Innovation in the Community College.
Parayno-Stoll's winning poem, "Sugarcane cavity," was also published in the 2021 student edition of Red Wheelbarrow, the De Anza student literary magazine. He was an editor last year at "Red Wheelbarrow," and is now attending San Francisco State University, where his goal is to earn a master's degree in English Language and Literature.