Accelerated Program Starts April 9
De Anza offers a one-year accelerated schedule for the 516-hour Certificate of Achievement in Massage Therapy, which is required to be eligible for CAMTC Certification. It's a great way to earn supplementary income and finish in a year!
We're looking for highly motivated students to commit to the following course sequence.
Schedule
Spring 2018
MASG 50A - Introduction to Massage
MW, 11:30 a.m.-12:45 p.m.
MW, 12:50 p.m.-2:05 p.m.
Summer 2018
MASG 50B - Intermediate Massage
MW, 8:30-10:20 a.m.
MW, 10:30 a.m.-1:20 p.m.
Fall 2018
MASG 50D - Advanced Skills
TTh, 12:30-1:45 p.m.
TTh, 1:30-3:05 p.m.
MASG 50C - Sports Massage
Th, 4:30-6:20 p.m.Th, 6:50-9:40 p.m.
Winter 2019
MASG 51 - Clinical Practicum
Additional Requirements
Additionally, you need to complete the following any time during your program:
Bio 40A, (requires passing a placement exam to register)
KNES 52 Physical Stress Management
KNES 25A Stretching
MASG 54A or MASG 54B Internship, (register after completing Intermediate Massage)
How To Enroll
Follow these steps to Apply to De Anza College
Sign up for MASG 50A before April 21- view course schedule
Financial Aid is available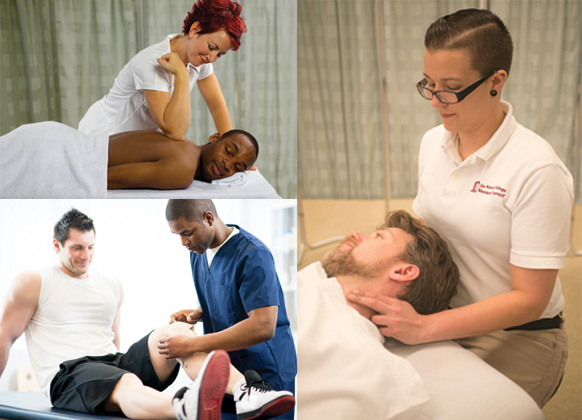 Contact Information
Louise Madrigal, Program Counselor
madrigallouise@deanza.edu
Liz DiGiulio, Program Assistant
digiulioliz@deanza.edu