Enroll Now!
Accelerated Program Starting April 10, 2017
We have exciting news!
De Anza is offering a new, one-year accelerated schedule for the 516-hour Certificate of Achievement in Massage Therapy, which is required to be eligible for CAMTC Certification. It's a great way to earn supplementary income and finish in a year!

We're looking for highly motivated students to commit to the following course sequence.
Spring '17
Summer '17
Fall '17
Winter '18

MASG 50A

Intro

MW, 11:30 a.m.-12:45 p.m.

MW, 12:50 p.m.-2:05 p.m.

MASG 50B,

Intermed

MW, 8:30-10:20 a.m.

MW, 10:30 a.m.-1:20 p.m.

MASG 50D

Advanced

TTh, 12:30-1:45 p.m.

TTh, 1:30-3:05 p.m.

MASG 51

Clinic

TTh, 11:30-2:50 p.m.

MASG 50C

Sports

Th, 4:30-6:20 p.m.

Th, 6:50-9:40 p.m.
Additionally, you need to complete the following any time during your program:
Bio 40A, (requires passing a placement exam to register)
KNES 52
KNES 25A
MASG 54A or MASG 54B Internship, (register after completing Intermediate Massage)
Note: additional sections may be added if there is a great student demand
How To Enroll:
1. Apply to De Anza College here.

2. Sign up for MASG 50A before April 20. View course schedule here.

Financial Aid is available. See more information here.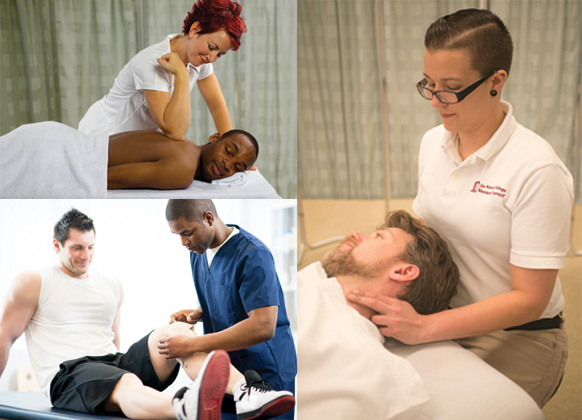 ---
For more information contact:
Louise Madrigal, Program Counselor
madrigallouise@deanza.edu
Liz DiGiulio, Program Assistant
digiulioliz@deanza.edu