About the Program
Q: What is STEM?
A: STEM stands for Science, Technology, Engineering, and Mathematics
The STEM Success Program at De Anza College is dedicated to excite and engage students in science, technology, engineering, and mathematics fields. By becoming a STEM Success Program member, you will get weekly updates on STEM-related events, scholarship availability, job openings, and internship opportunities occurring on and off campus.
---
Keep updated on STEM-related events and opportunities!
---
Upcoming STEM Events
NETFLIX Speaker
When: October 28, 2019
Time: 12:00 PM - 1:15 PM
Location: Conference Room B (Campus Center)
Come join us for a talk with Anvita Jain (Senior Software Engineer at Netflix) presented by Women in Computer Science Club to hear about Anvita's educational background, her journey from a student to skilled engineer, experience with internships in tech companies and her tips on how to succeed at interviews!
For more information contact: cswomenclub@gmail.com
---
Halloween Treats
When: October 31, 2019
Time: 12:30 PM
Location: S-41 (MPS Tutoring Center)
Refreshments will be provided!
---
Holiday Cookies
When: December 4, 2019
Time: 12:30 PM
Location: S-41A (Near MPS Tutoring Center)

---
Past STEM Events
Health Care Providers Career Panel
How do you take your passion to the next level?
Join us as we host a panel of healthcare workers sharing their journey into advanced clinical and administrative practice
This is the third in a series of career panels in the healthcare industry and is a cross event as part of the "We Are Essential" workers series honoring workers who have been instrumental in our surviving and navigating the current pandemic.
Our Panelists Include
Dr. Jennifer Domingo-Mihalko, MD


Obstetrics & Gynecology Specialist,

Santa Clara Valley Medical Center

Dr. Dana Salvador, MD


Senior Physician

-

Kaiser, Department of Adult and Family Medicine

Gabriela Carranza, PA-C, MMS –


Physician Assistant

-

Stanford

Health

care, Family Medicine
Dr. Rosafel A. Nogra, DNP, FNP-C, PHN
Clinic Director | Family Nurse Practitioner- De Anza College, Student

Health

Center

Dr. Wil Firmender Ph.D.


Director | Licensed Psychologist - De Anza College, Psychological Services
Cosponsors are Latinas in Bio student club, HEFAS, STEM Success Program, the Nursing Department, Athletics, the Student Success Center, CTE- Career Technical Education, Student Health Services, National Association of Hispanic Nurses- Greater San Jose Chapter and the Office of Equity.
---
2018 San Francisco STEM Tour!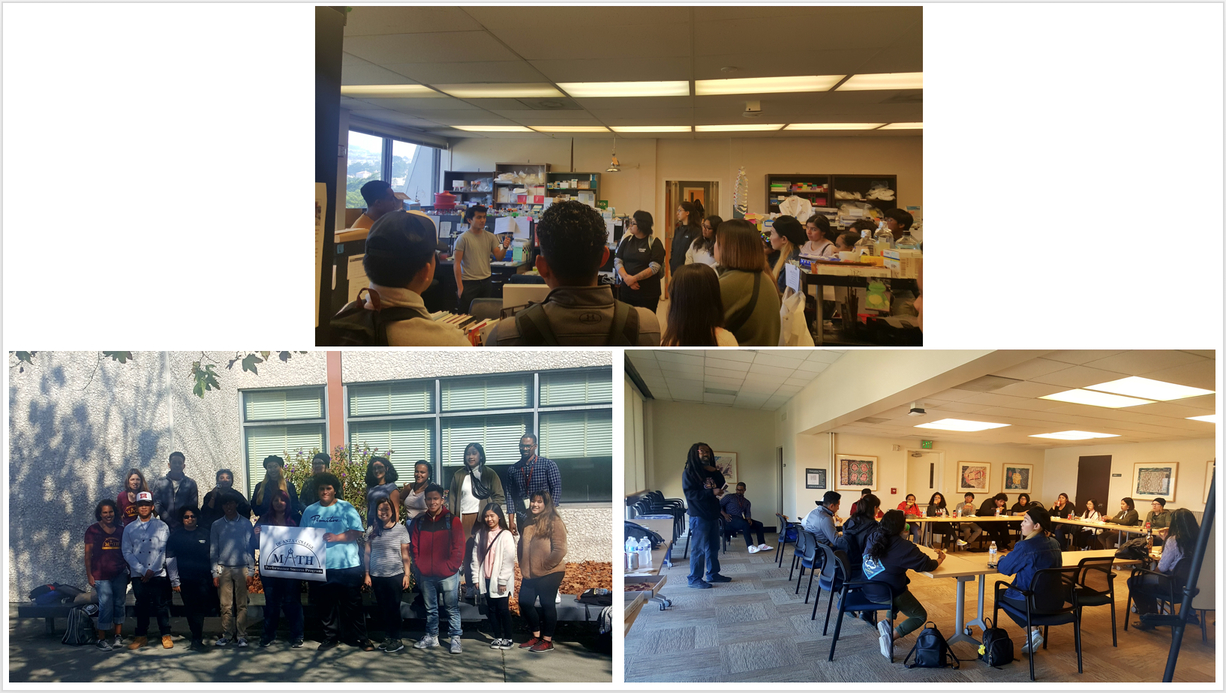 2018 UC Davis Campus Tour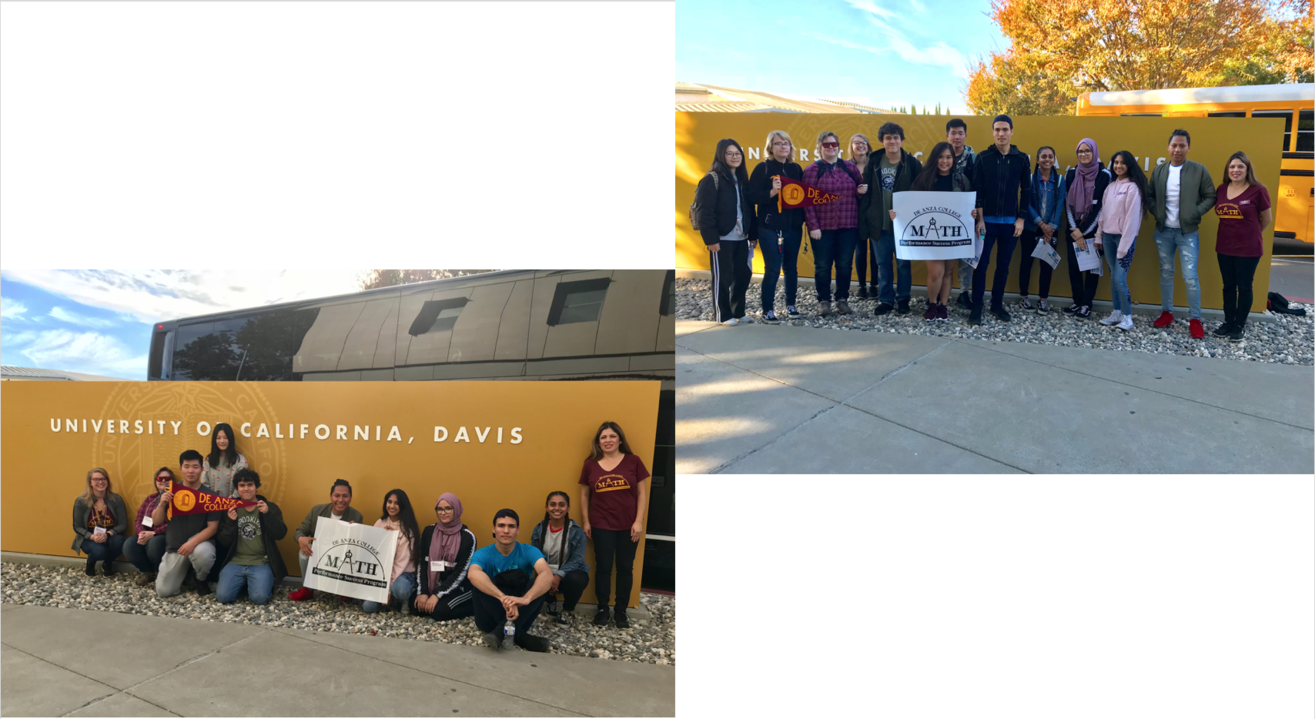 ---
2018 UC Santa Cruz Campus Tour
---
The Math Performance Success (MPS) Program had been awarded $1.9 Million for the Innovation for Higher Education from the California Chancellor's Office. Funds will be used to expand the MPS STEM pathway which will increase the share of students finishing pre-calculus series (Math 41, 42, 43).
---
The U.S. will have over 1 million jobs by 2018 in STEM fields but only 16% STEM degrees will be awarded to U.S. college students.
De Anza College is dedicated to minimizing this gap and increasing the recruitment of students into STEM fields.