Meet Our Therapists and Staff
De Anza College Psychological Services is staffed by therapists from Bay Area Clinical Psychology Ph.D. and Psy.D. programs. These practicum interns are supervised by William Firmender, Ph.D.
Click here to learn how to make an appointment. *
---
William Firmender, Ph.D.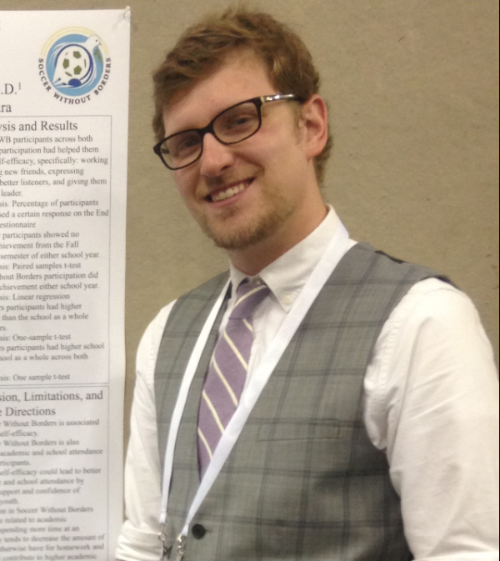 Available: |Monday - Thursday 10am-5:30pm|
Dr. Firmender is a licensed psychologist and the Director of Psychological Services at De Anza College. He moved to California after spending his childhood, adolescence, and early adult years in South Carolina, Washington, D.C., and New York City. His clinical and research interests include diversity and community mental health, public policy, program development and evaluation, and therapeutic sports interventions. He has a great deal of experience helping clients deal with stressful life transitions. Using a combination of humanistic, behavioral, and attachment approaches to psychotherapy, he aims to help clients feel comfortable with themselves, feel less self-critical, and feel capable of making and maintaining meaningful life changes. Such changes are based on substantive collaboration with clients to create tangible, realistic, and attainable goals.
---
Brian Lippincott, Ph.D.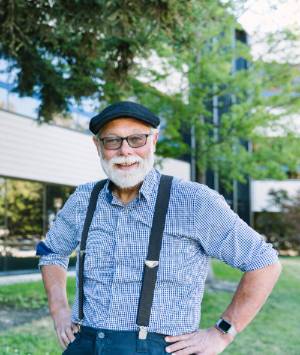 Available: |Wednesday 10am-2pm|
Brian Lippincott Ph.D is a Psychologist and Supervisor for Psych Services at De Anza College. Dr. Lippincott earned his Bachelor's degree from Saint Mary's College of California in 1978 in the Integral Curriculum of the Liberal Arts which is a Great Books program. He immediately went on to John F Kennedy University to earn his Master's degree in Psychology in 1981 and eventually matriculated to Pacifica Graduate Institute where he earned his doctorate degree in 1992 with a specialization in depth psychology. Dr. Lippincott is both a licensed marriage family therapist and licensed clinical psychologist in the state of California. He has had a private practice since 1985. Dr. Lippincott returned to John F Kennedy University in 1992 and has been a faculty since then teaching every quarter in either the masters in psychology program for MFT, LPCC program or in the PsyD program.Dr. Lippincott has taught a wide variety of classes ranging from clinical case seminar, group process and other clinical classes to research and advanced research. Dr. Lippincott spent 20 years working in community mental health where he was the supervisor of the transition age youth program for Monterey County which dealt with first episode psychosis. In 2013
Dr. Lippincott founded the Center for Humanistic Development, a training center in Aptos, Watsonville and Salinas California, which trains practicum students and interns in Humanistic psychology and Creative Depth Psychology (CDP.) CDP embraces the ideas of Jung and others regarding the depth of the human spirit and has a holistic approach. It also involves depth perception in the outer world and is a community-based psychology aligned with the work of Michael White and David Epston in Narrative therapy.
---
Derrick E Felton, MSW, MPA, MBA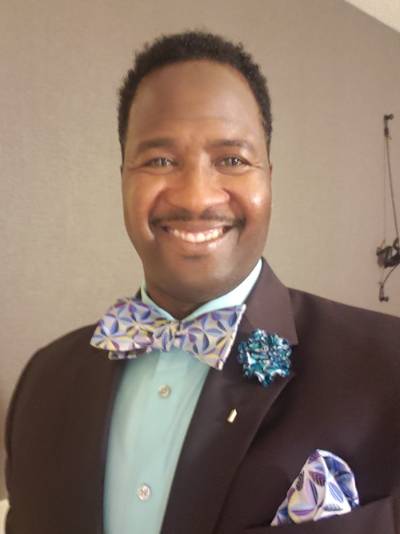 Available:|Tuesday & Thursday 8:30am to 5pm| Friday 10am to 2pm|
Mr. Felton is an Army Veteran and originally hails from Mississippi. Previously, he has worked at the Department of Veterans Affairs Readjustment Counseling Services. He is currently a part-time faculty member with the Social Sciences & Humanities Division, teaching Psychology Classes, as well as being the Veteran Liaison Social Worker with Vitas Healthcare. Mr. Felton has experience in trauma, depression, and anxiety. He has run several men's groups, covering numerous relevant topics, and offers a mindful approach to coping strategies. Mr. Felton recently joined the Psychological Service department in Spring 2020.
---
Anita Vazifdar, MMFT, LMFT (License # 110606)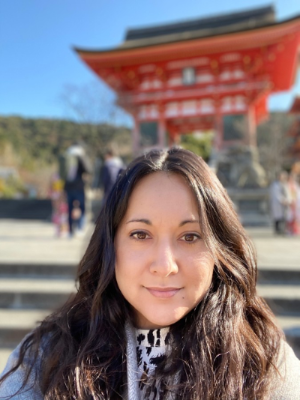 Available: |Monday & Tuesday 6-8pm|
Anita is a licensed Marriage and Family Therapist. She holds a Masters of Marriage and Family Therapy from the University of Southern California, and a Bachelor of Arts in International Studies from University of Wisconsin – Madison. Anita is passionate about empowering young adults to find their authentic selves, increase self-esteem, and build coping skills to overcome life's difficulties. As a bi-cultural individual, she understands the significance of cultural identity, & works from a client-centered approach to create a strong and compassionate alliance with her clients. She works with individuals to develop their unique cultural identities and make sense of the world and society around them.
Much of her experience has focused on working with young adults transitioning from adolescence to adulthood. She fosters a supportive environment for young adults to explore the difficulties that surface during this challenging phase of life. In her own life she has seen the significant impact of a mindfulness practice and utilizes this approach in her work to promote emotional regulation and emphasize the importance of living more fervently in the present moment. Anita is trained in Dialectical Behavior Therapy, which is an evidence-based practice that incorporates mindfulness techniques with other coping skills to ease emotional distress, increase interpersonal effectiveness, and increase emotional well-being. Specialties: Individual and group psychotherapy; creating coping skills for anxiety, depression, and trauma; working with college-age young adults to overcome life-transition obstacles; women's empowerment; and supporting individuals with disabilities.
---
Kristiana Guan, M.A.

Available: |Tuesday & Thursday 10am-3:30pm|
Kristi is a fourth year doctoral student in clinical Psychology at the Wright Institute. She received her B.S. in psychology from San Francisco State University. She has training in the utilization of Cognitive Behavioral therapy interventions and has experience with Acceptance and Commitment therapy (ACT) and Dialectical Behavioral therapy (DBT). She has provided individual, family, and group therapy addressing a variety of clinical issues including anxiety/mood disorders, chronic pain/health conditions, self-esteem, homelessness, family/relationship stress, trauma, and grief. She is passionate about increasing accessibility to mental health services for marginalized communities and providing effective mental health services cross-culturally.
---
---
Gabriela Rivas,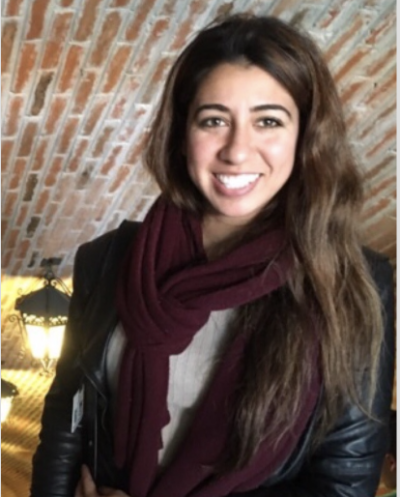 Available: |Tuesday & Thursday 8:30am-5pm|
As a second-year clinician at The Wright Institute in Berkeley, Gabriela Rivas is equipped with a strong foundation in providing psychotherapy to children, teens, adults, and the autistic community. Last year she worked at Urban Promise Academy in Oakland providing care to patients facing anxiety, depression, anger management, and grief. Gabriela is excited to be working with a diverse population at De Anza College as she attended Grossmont College in San Diego before earning her undergraduate degree at The University of Southern California in 2016. Prior to becoming a clinician Gabriela worked at a media agency in Los Angeles for Electronic Arts Inc. There she was introduced to the world of psychology through observing consumer behavior, however is thrilled to now be pursuing a path that feels more aligned with her values and passion for helping others.
---
Hayley Carolan, M.A.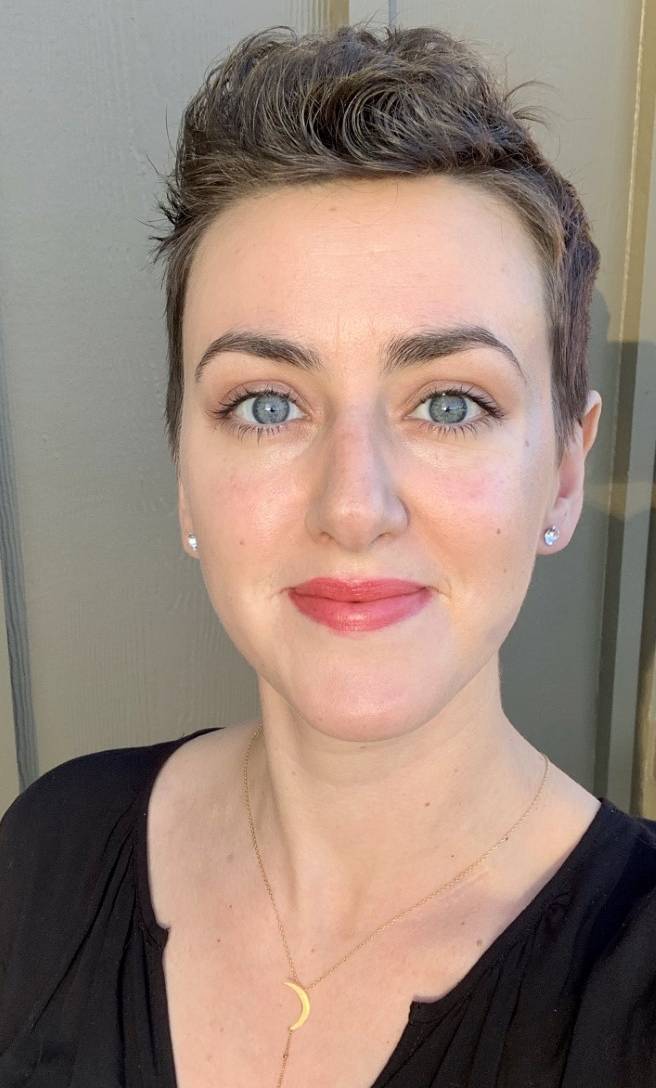 Available: |Monday 8:30-12pm & 2:30-5pm|Tuesday & Thursday 8:30am-12am|Friday 9am-11:30am|
Hayley moved to the Bay Area eight years ago to pursue a degree in Counseling Psychology at the University of San Francisco. Since graduating with an M.A in Marriage and Family Therapy, she has been providing direct mental health services at a community level, in both school and clinic settings. Taking a collaborative and integrative approach to therapy, she pulls from a range of therapeutic modalities, as well as individual strengths of her clients. As a therapist, she presents with powerful empathy and an openness to understanding the client's experience. Hayley works from the assumption that regardless of your age, race, SES, gender or sexual identity, we all have one thing in common.. a desire to have our authentic selves be seen, heard, and valued. Hayley is currently a graduate student at Alliant International University, studying clinical psychology.
---
Karen Firestone, B.A.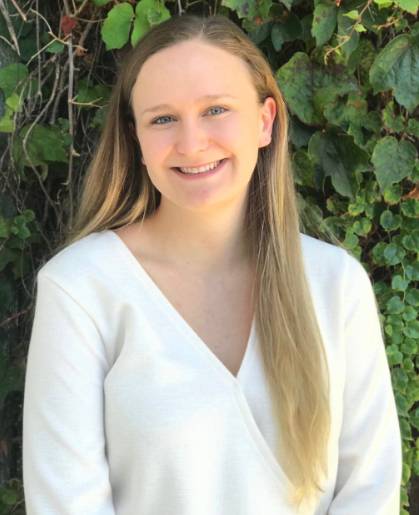 Available: |Tuesday 9am-12pm & 2pm-5pm|
Karen is third year doctoral student in clinical psychology at the Wright Institute. She received her B.A. in psychology from the University of California Berkeley. She has experience working with adolescents in a school-based setting and adults in a community mental health setting. She has training in psychodynamic psychotherapy and treating youth who have experienced complex trauma. She enjoys working with young adults who are coping with life transitions, anxiety, depression and relationship issues. She is passionate about decreasing mental health stigma, particularly on college campuses.
---
Katie Karimian, M.A.
Available: |Monday & Wednesday 8:30am-5pm|
Katie is a third-year student at the University of San Francisco. She has a passion with working with young adults who are experiencing life transitions, relationship difficulties and anxiety. Katie works from a strength-based model and believes that is where all of the growth starts. Katie received her Bachelor's in Communication Studies at Chapman University and her Master's in Arts in Psychology from Pepperdine University. She integrates the two to ensure transparency in communication while understanding the psyche. She has experience working at an outpatient substance abuse facility and the Ronald McDonald House at Stanford, working with individuals and families with critically ill children. Katie teaches pilates during her free time and believes that overall health is a mix of the mind, body, and soul.
---
Puya Ahmadieh-Yazdi, M.S.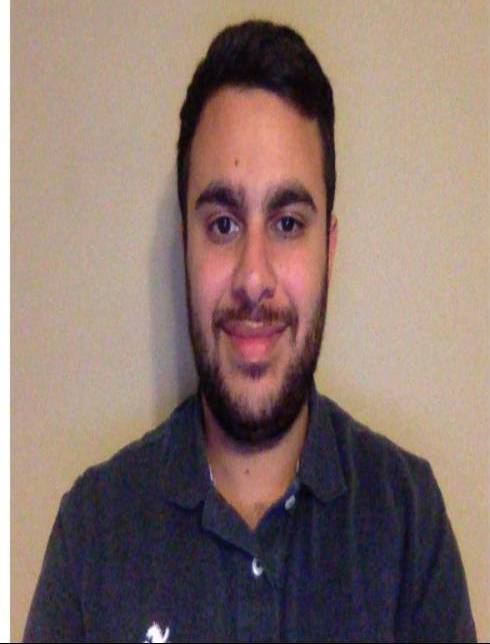 Available: |Wednesday & Thursday 8:30am-5pm|
Puya is a fifth year doctoral student in clinical Psychology at Palo Alto University. He received his B.A. in psychology from University of California, Santa Barbara. He has training in the utilization of Acceptance and Commitment therapy (ACT) and Dialectical Behavioral therapy (DBT). He has provided individual and family therapy addressing a variety of clinical issues including anxiety/mood disorders, chronic pain/health conditions, ADHD, homelessness, anger management, family/relationship stress, trauma, and grief. Puya is passionate about working with people that struggle with disabilities and the mental health concerns that are associated with them. Additionally, Puya is also interested in meditation and mindfulness-based practices.
---