Reclaiming Our Humanity
A Taste of History 2020-21
Join us for a special event series this fall, winter and spring – beginning with an online celebration of Recovery and Reconnection at 6:30 p.m. this Thursday, Oct. 22!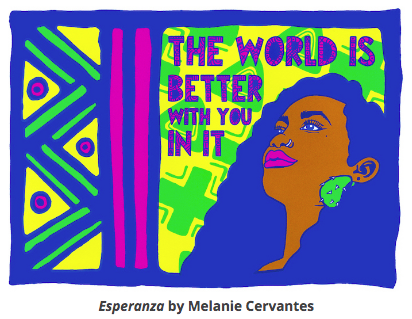 The annual Taste of History fundraiser will be held in spring 2021, following two virtual events hosted this fall and winter by De Anza's unique arts and humanities organizations, the Euphrat Museum of Art and the California History Center.
This event series, inspired by the work of indigenous Hawaiian activist Pōkā Laenui, will feature creative content makers, cultural curators and community leaders.
The arts and humanities are a powerful lens through which we can recover and rediscover our collective humanity. They offer a focal point for mourning and celebration and a platform for dreaming and action.
You can support the Arts and Humanities at De Anza by donating online through the Foothill-De Anza Foundation.
If you RSVP online for our first event on Thursday, Oct. 22, w

e'll send you an

email reminder a few days before, and updates on other upcoming programs.
---

This Fall: Recovery and Reconnection

Community, Connection and Resilience
Thursday, Oct. 22, 6:30–7:30 p.m.
This live, online event will be an opportunity for the De Anza community and Taste of History supporters to reconnect, through offerings and reflections by local poet laureates, musicians and artists – as well as former and current students, faculty, staff and administrators.
Participants will include

This Winter: Dreaming and Imagining
Learning from the Past: Dreaming the Future
Thursday, Feb. 4, 6:30–7:30 p.m.
This online event will focus on local history, while featuring indigenous, Latinx and African American cultural curators, defenders and community members, with an artist-led guided dreaming session.
"Dreaming is the stage in which the full panorama of possibilities are expresse (and) considered …" – Pōkā Laenui

Spring 2021: A Celebration with Commitment and Action
The Power of Our Humanity
Date and Time TBA
We'll have more details about this event soon!