De Anza Campus Cupboard
---
Please submit applications (1) now in order to receive services for the next delivery(3).
Application Instructions | Application Intake Form | Income Statement Form(2) | Release Form
For Answers to Frequently Asked Questions please go here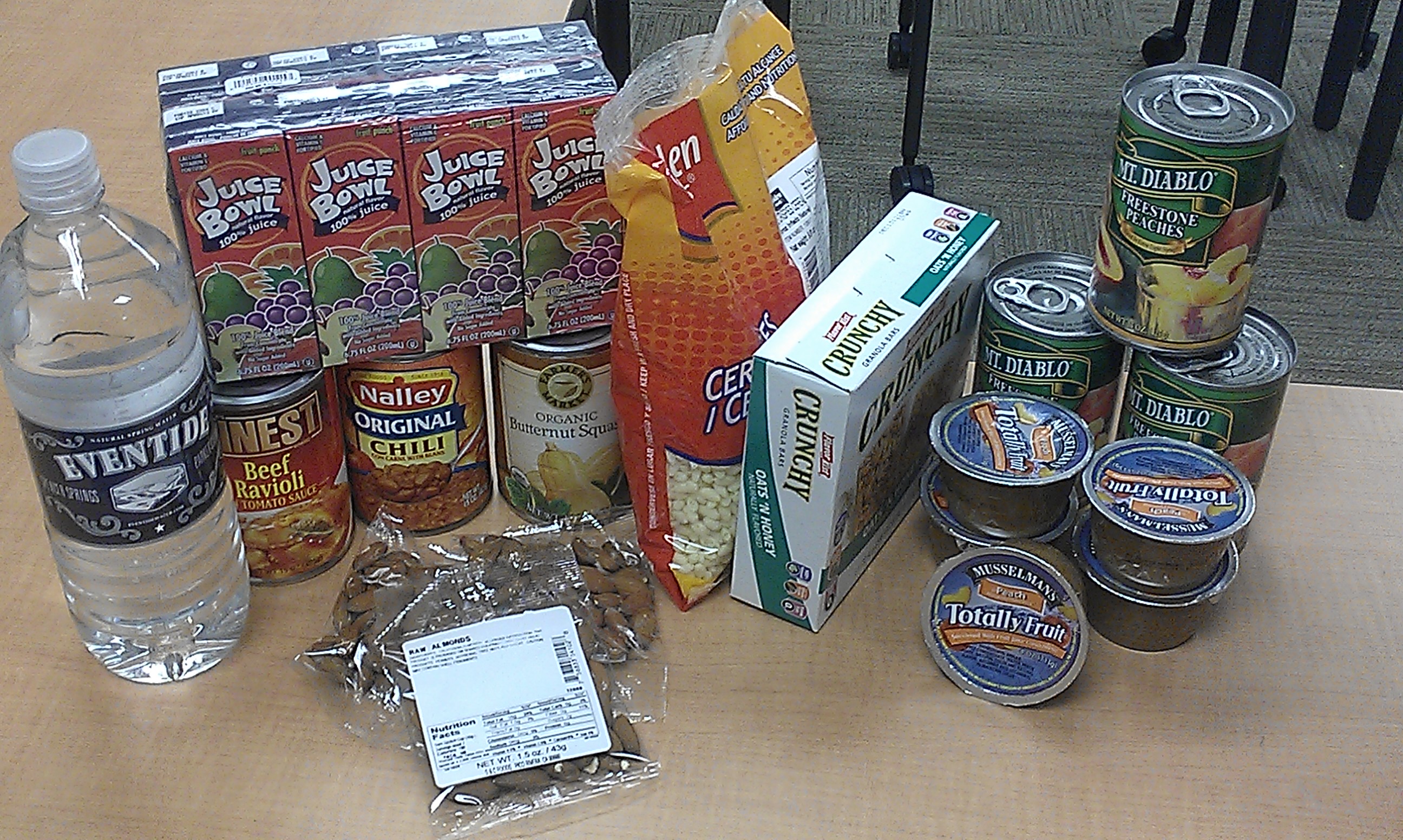 Getting through college can be expensive and difficult. This program provides the valuable resource of food to assist low-income students on their educational path.
A food package will include approximately 2 weeks worth of food for lunches. The above image is a sample of some of the food that may be included in a food package. Food packages may also include perishables such as fruit and bread.
This service is provided by the DASB Student Rights and Services Committee in collaboration with the Institute of Community and Civic Engagement.
Food is provided by West Valley Community Services.
*

Printed applications are available in both the ICCE office (east cottage) and the DASB office (lower Hinson Campus Center).
**AB540 students can provide any income verification documents in place of a FAFSA form.
---
For more information about West Valley Community Services visit their website.
For more information what local food bank you serves your area please visit this website

Additional information about local resources can be found on the Silicon Valley United Waywebsite or by calling 2-1-1 on a landline or (408) 266-8950