Food Pantry and CalFresh at De Anza!
Help Support the Food Pantry
Food insecurity among college students is a serious issue. A recent survey of De Anza students found 58 percent are experiencing food insecurity. In the 2017-18 academic year the De Anza Food Pantry was accessed by 409 unduplicated students a total of 2,227 times. Please consider supporting student achievement through access to food. Visit the Food Pantry's Giving Tuesday webpage.
---
Mobile Food Pantry and Mobile Farmers' Market

If you need food assistance, the Mobile Food Pantry truck will be in Parking Lot C on the second and fourth Tuesdays of each month, from 12:30-3:30 p.m. Look for it near the student drop-off area.
You can find fresh produce, meat, dairy products, dry goods and canned items in the mobile pantry, courtesy of West Valley Community Services and De Anza College.
This mobile service is offered in addition to the regular Food Pantry that's operated at the Outreach Office in the Seminar 3 building. Scroll down this page for more information about that program.

---
Mobile Farmers' Market: Every Thursday in Main Quad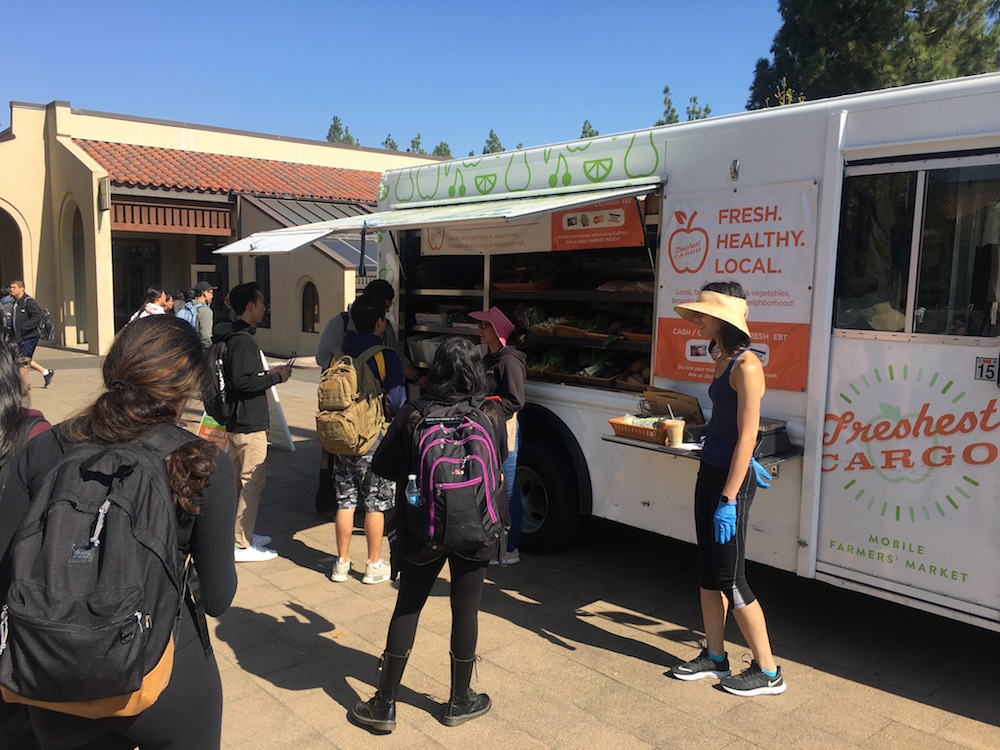 Stop by the Main Quad on campus every Thursday, 2:00-3:00 p.m., for a selection of fresh fruits and vegetables, grown locally.
You can purchase items at a 50 percent discount if you also receive CalFresh, WIC, SSI, SSDI or Medi-Cal assistance.
---
CalFresh: Need Money for Food?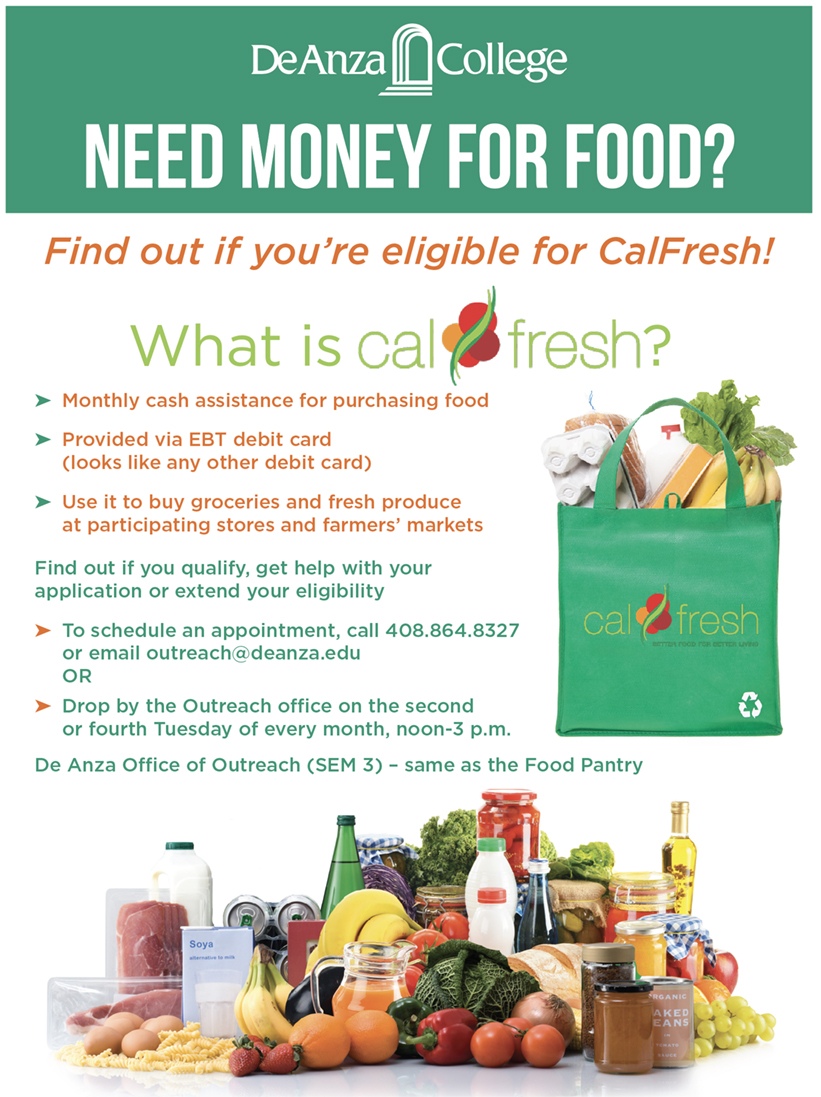 Find out if you're eligible for CalFresh!
Monthly cash assistance for purchasing food
Provided via EBT debit card (looks like any other debit card)
Use it to buy groceries and fresh produce at participating stores and farmers' markets
To find out if you qualify, get help with your application, or extend your eligibility ...
---
And Don't Forget the Food Pantry!
The Food Pantry is available to any De Anza student who qualifies for assistance.
To be eligible, students must have a student ID and meet the income guidelines for the state Emergency Food Assistance Program.
Visit the Food Pantry at the Outreach Office on campus, in the Seminar 3 Building:
Monday-Thursday: 8 a.m. to 5:30 p.m.
Closed Friday's through summer

Closed on holidays
For more information, contact the Outreach Office at dafoodpantry@deanza.edu or 408.864.8327.
The De Anza Food Pantry is operated in collaboration with West Valley Community Services and the Second Harvest Food Bank. You can read about the Food Pantry in the Mercury News.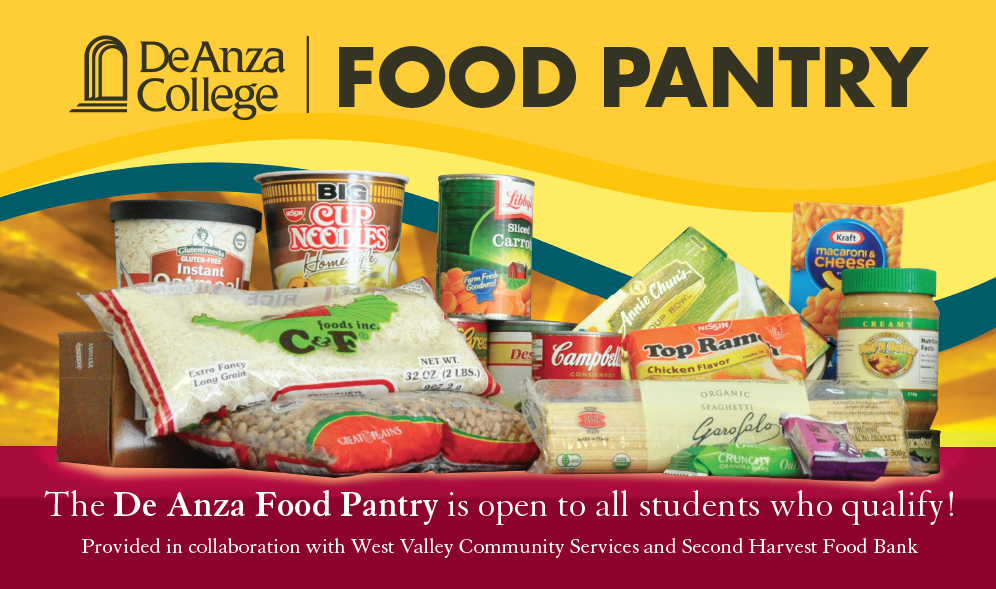 ---