WHO MAKES A COMMUNITY?
We do — residents, business and community leaders, alumni, students, faculty and staff and all who support our college mission through the gift of time and money.
Get to know us!
COMMUNITY RESOURCES
A Green Campus
for a Green Community
De Anza is committed to environmental, social and economic sustainability. We invite community members and organizations to join in our award-winning sustainability efforts.


Vasconcellos Institute for Democracy in Action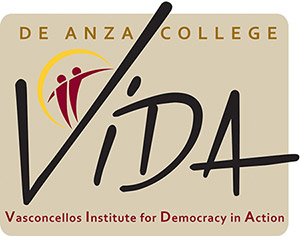 Through our Community Service Learning (CSL) program, students interact with diverse and often underserved people in a variety of experiential learning workplace environments. Become a CSL partner
Take a Class in the
California History Center



Topics include Rolling Thunder: Railroads Into California and Arc of the Meteor: Jack London in California. Visit the California History Center for complete details.

Fujitsu Planetarium
The schedule for Saturday astronomy and laser shows is underway. Check out the listing, including new shows, to buy tickets online.