Special Events
Join our Psychological and Health Services team each quarter for educational workshops about topics that support mental health.
More information about upcoming workshops will be provided.
Spring Quarter 2019
ADULTING| three workshop series| Free food & extra credit for workshops|
-|Each workshop series starts on Wednesday and repeats Thursday|-
Series 1: Moving out- budgeting, house hunting, cooking, and other important skills
Series 2: How to sell yourself- getting a job, going on a date, making friends, & managing academics
Series 3: Putting it all together- stepping out into the world with your new skills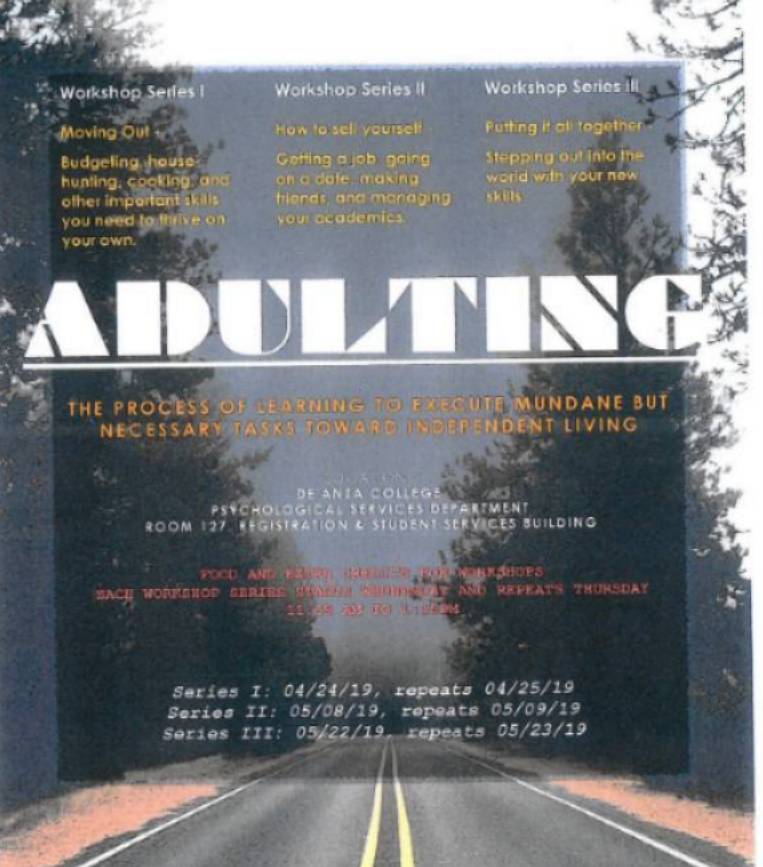 In the past, Fall Quarter 2018
KNIT OR CROCHET FOR A CAUSE
Come knit or crochet a project of your choice. Finished products will be donated to our DACA students as a way to show our support and solidarity with them in this time of great uncertainty. In this process, we aim to build a caring community for one another. No prior experience needed. Materials will be provided. Come and pick up your yarn in Psychological Services Room 127, Registration and Student Services Building. De Anza College starting Monday November 6, 2017 or follow the Red Cart on the De Anza Campus every Wednesday from 11:00am to 1:00pm (Weather Permitting).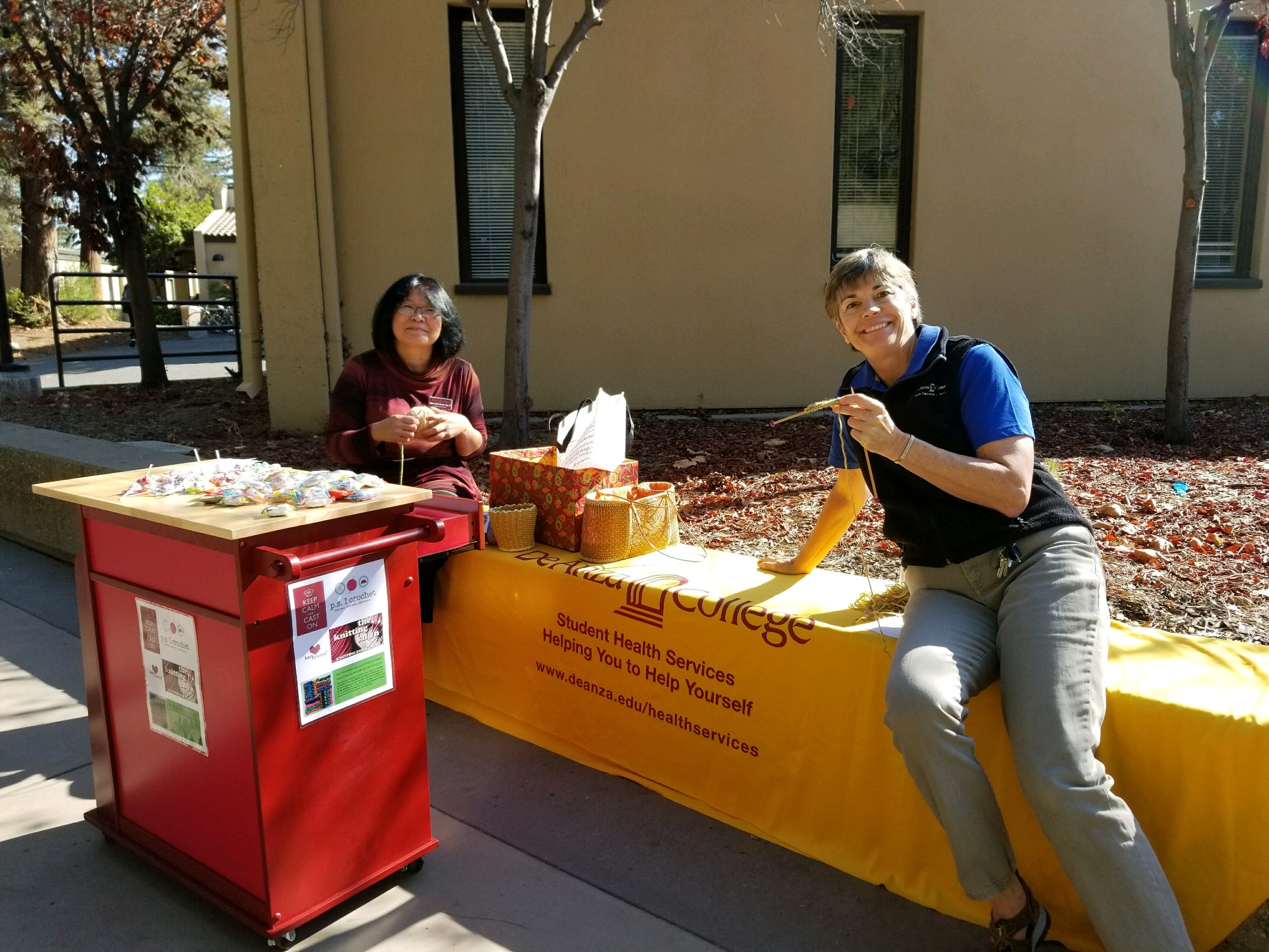 By accepting this skein of yarn, you will be challenged to create an artwork in consideration of the plight & wellbeing of an OTHER (a friend in need, a DREAMER student, a parent who is ill etc) with the goal of giving your artwork to this OTHER.
It is hoped that as you work on the artwork, you yourself will:
Slow down

Take time away from electronic stimulation

Spend time with others in conversation and interaction while you work

Develop the capacity to be alone should you choose to work on your own

Discover your ability to use your hands to create something beautiful

Be curious about the OTHER in the community
More information about upcoming workshops will be provided.
Are you Looking for Crisis Counseling and Help Services?
For information about Crisis Counseling or to make an appointment with a Psychological Services therapist, please contact the Psychological Services Department at (408) 864-8868.
You can also find information about Crisis Counseling and Support resources outside of De Anza by visiting our Counseling website resources list.