Welcome
Welcome De Anza students to the 2018 summer quarter!
I am counting on you to make this your great quarter at De Anza College.
Our Inter-Club Council (ICC) is here to support you every step of club activities.
Unfortunately, there are no ICC meetings and not many club meetings in the summer quarter but please feel free to email me if you have any questions or concerns. The club meeting schedule will be uploaded so you could also find clubs which you are interested in.
We have 66 clubs that you can choose from to join and make your De Anza experience the best!
We have met many new friends and attended many club activities and have enjoyed being involved.
ICC also provides club members with the Carolee Erickson Memorial ICC Scholarship opportunities! If you are involved in clubs, we have up to 8 scholarships of $1000 for you due in spring!
And also If you are interested in starting a new club, we have How to Start a New Club Packets available online or at the Office of College Life (you will also need the Club Constitution Template available online). If you have any question or concerns, come to our office and meet us, and we would gladly help you out.
Hope you have a good experience in summer!
Best,
Angela Lei, ICC Chair of Programs
ICCPrograms@deanza.edu
Rex Zhang, ICC Chairperson
Nway Htet Htet Aung, ICC Chair of Finance
La Donna Yumori-Kaku, ICC Advisor
College Life Job Opportunities for Students
Fall Events
Please save these dates for these FREE Fall events!
Welcome Week Entertainment
Tuesday, September 25, 11:30 am - 1:00 pm, Campus Center Patio
Club Karaoke
Thursday, October 4, 11:30 am - 1:30 pm, Campus Center Patio
Club Day
Thursday, October 11 (October 18 if rain), 11:00 am - 1:00 pm, Main Quad
Fall Mixer
Thursday, November 15, 6:30 pm - 8:30 pm, Conference Rooms A and B
$5 Advance Tickets
If you have any concerns, feel free to contact us! We will be glad to help you.
Hope you all the best in De Anza!
ICC Facebook Page
https://www.facebook.com/deanzaicc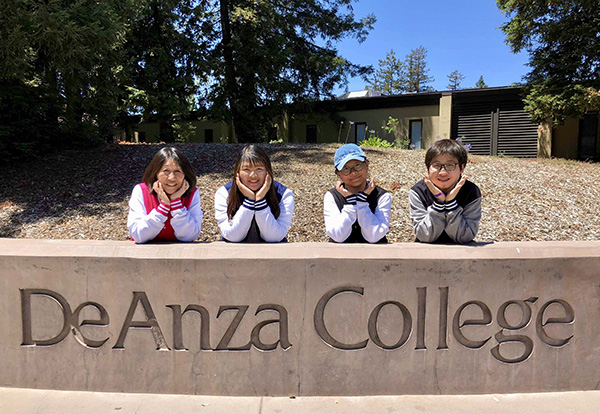 From Left to Right: La Donna Yumori-Kaku, Nway Htet Htet Aung, Angela Lei, and Rex Zhang
The ICC Officers' Agenda/Budget Meetings are on Mondays from 1:30 pm to 2:30 pm in the Student Council Chambers.