Available Facilities
Below are the available Facilities for rent on the De Anza College Campus. To rent our 400 seat Visual Performing Arts Center Theater, please visit the VPAC Theater page. All rentals are required to pay a mandatory $296 maintenance/service fee along with the hourly rate charge. This fee cannot be negotiated. Certain areas may require a liaison to oversee events at an additional charge.
* Please note that De Anza does not include access to wifi for outside renters.
PE Facilities
Soccer Field
Our soccer field features an astro turf foundation complete with field outlines. The goals are available upon request, but must be reserved along with the field. A small bleacher area is adjacent to the field for seating. This field is commonly rented for youth soccer matches as well as practices.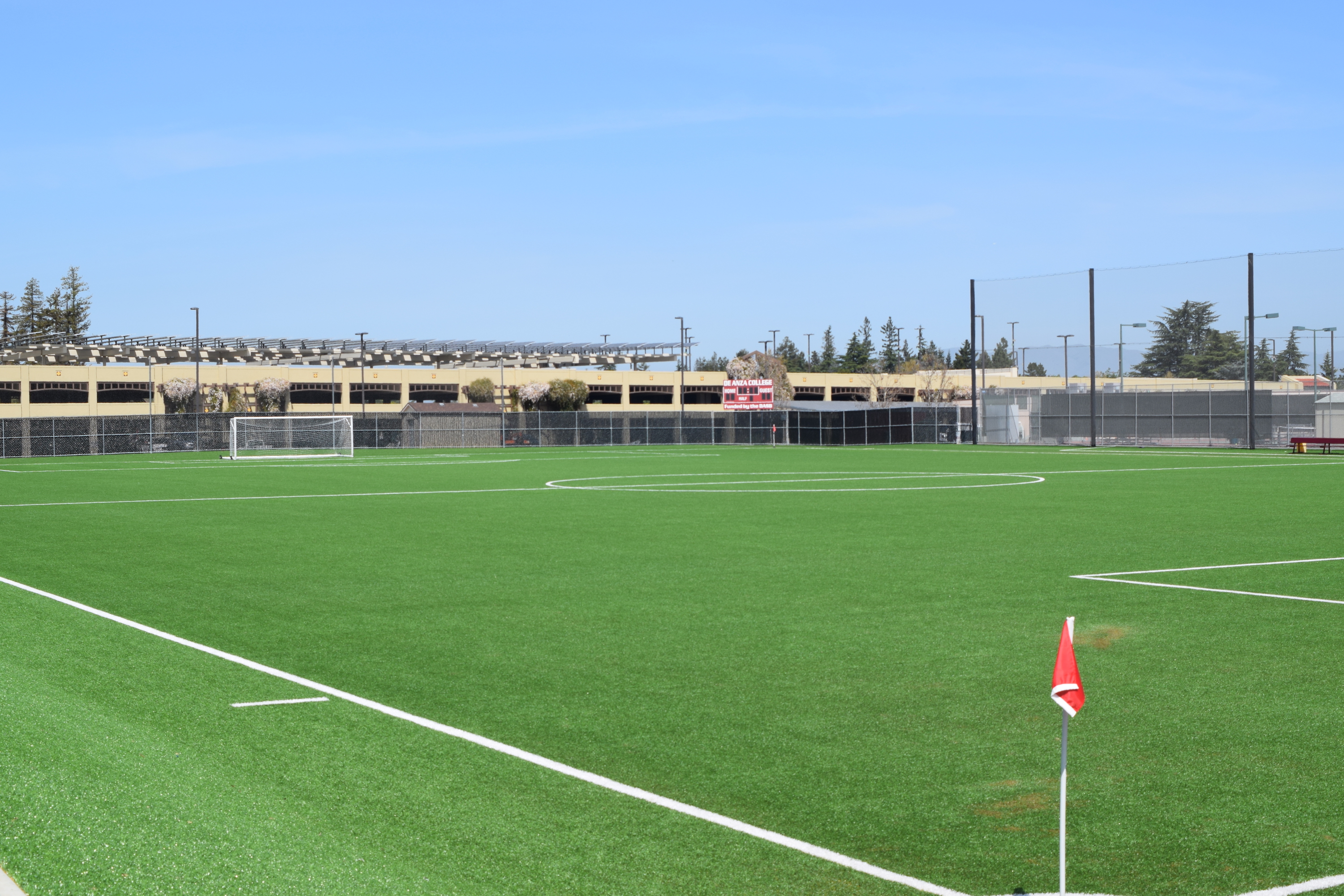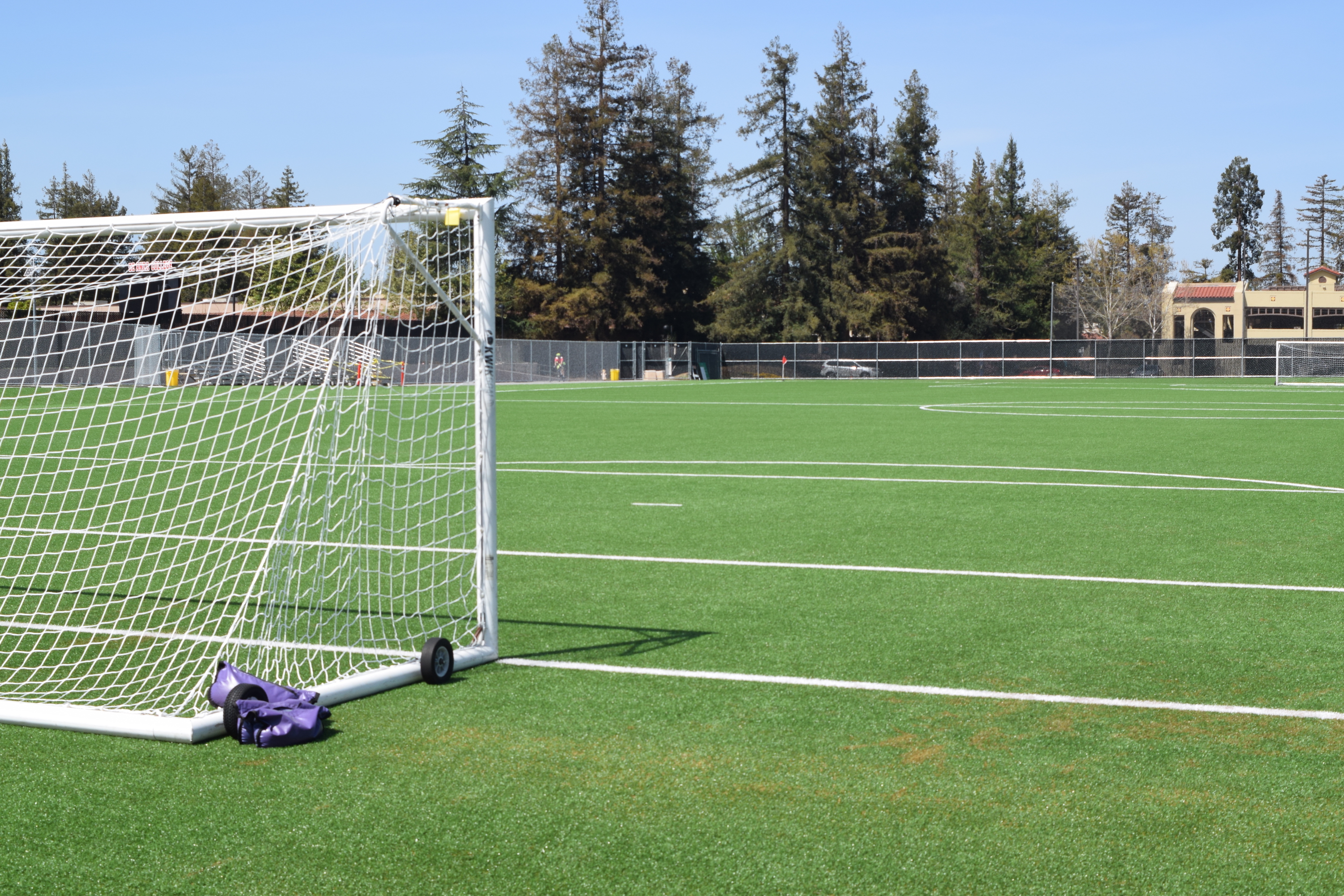 Baseball Field
Our baseball field features basic amenities including dugouts and fencing. Bases and scoreboard use must be discussed ahead of time.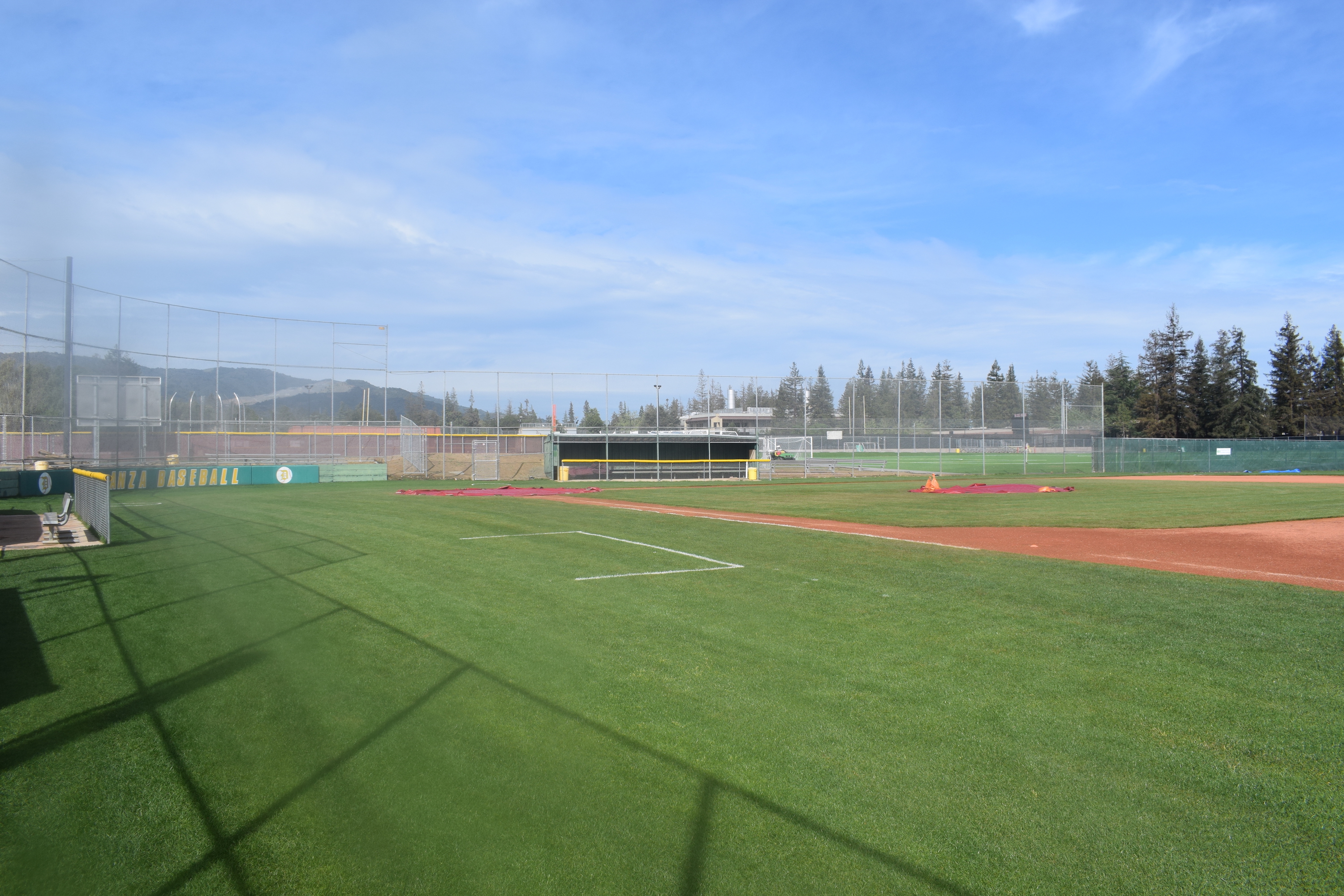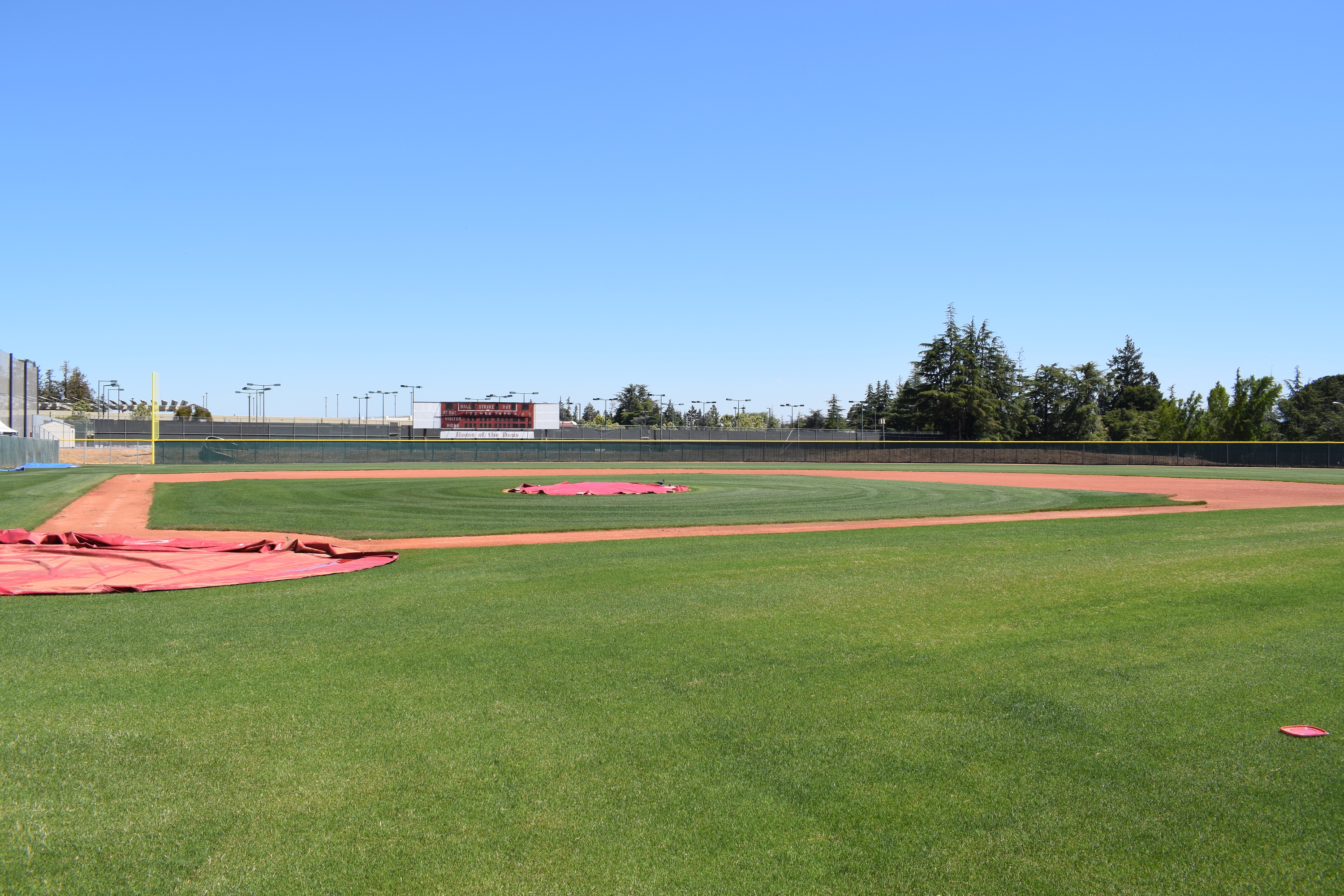 Softball Field
Our softball field features basic amenities including dugouts and fencing.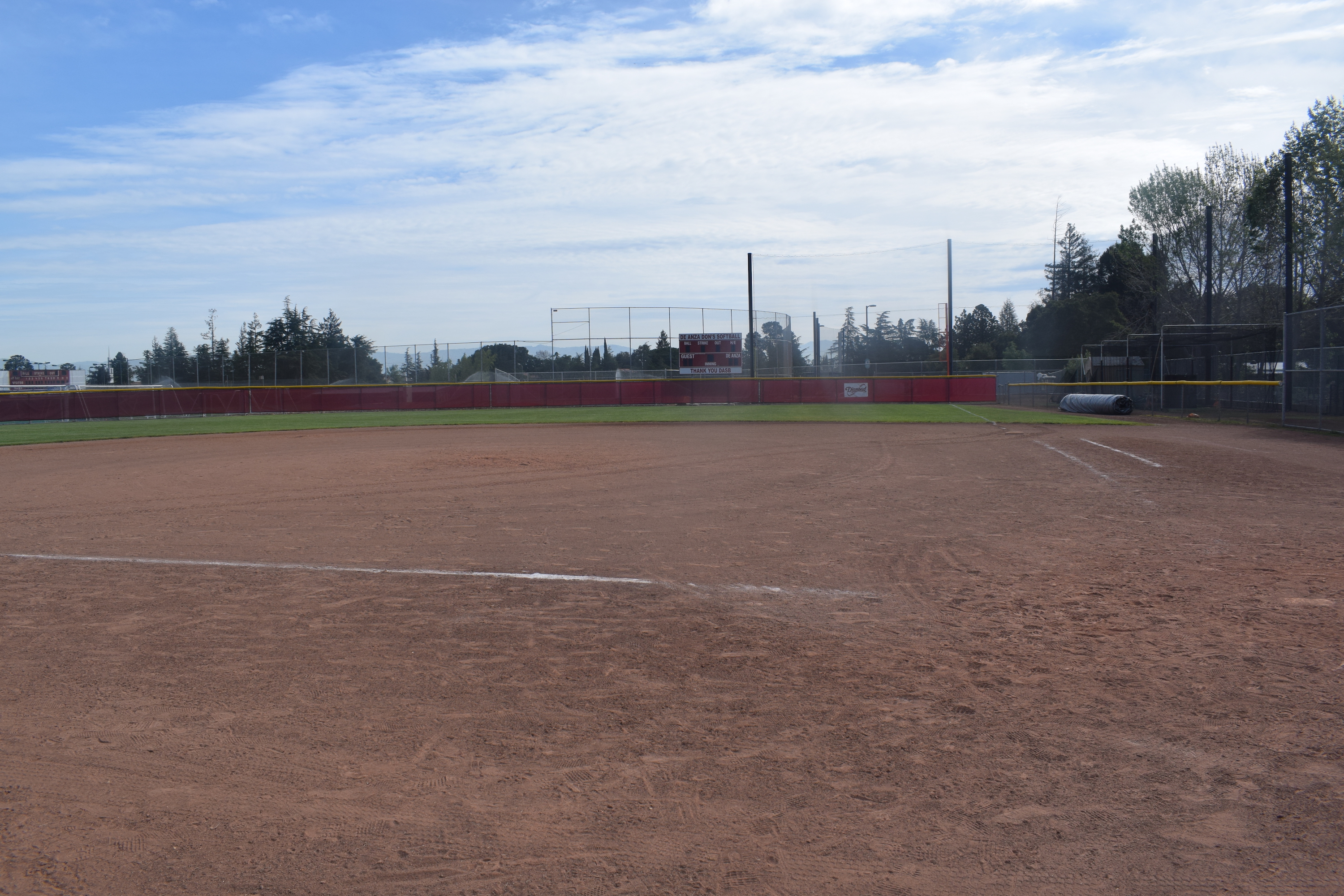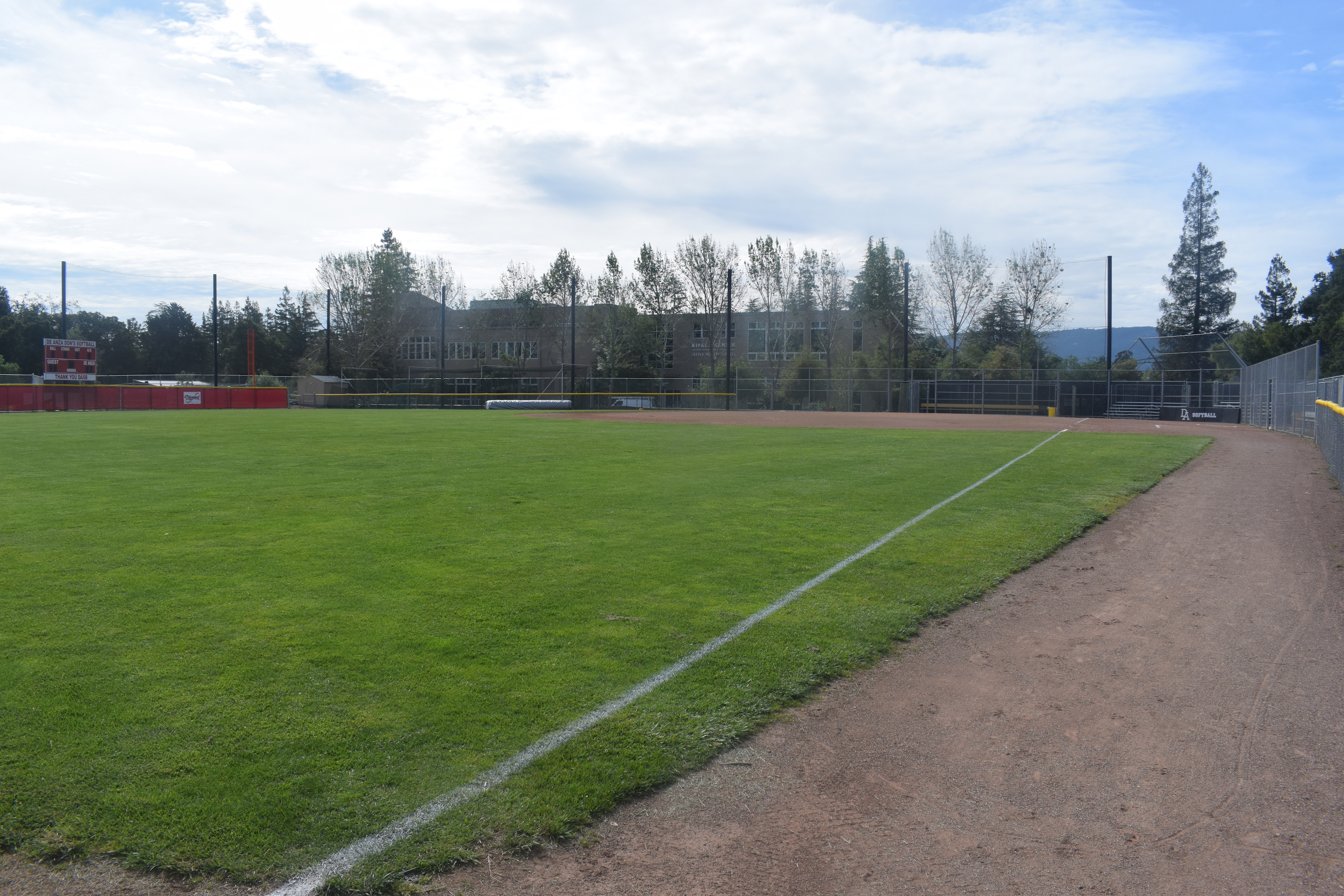 Tennis Courts
De Anza College has 7 enclosed tennis courts available. Located next to ample parking.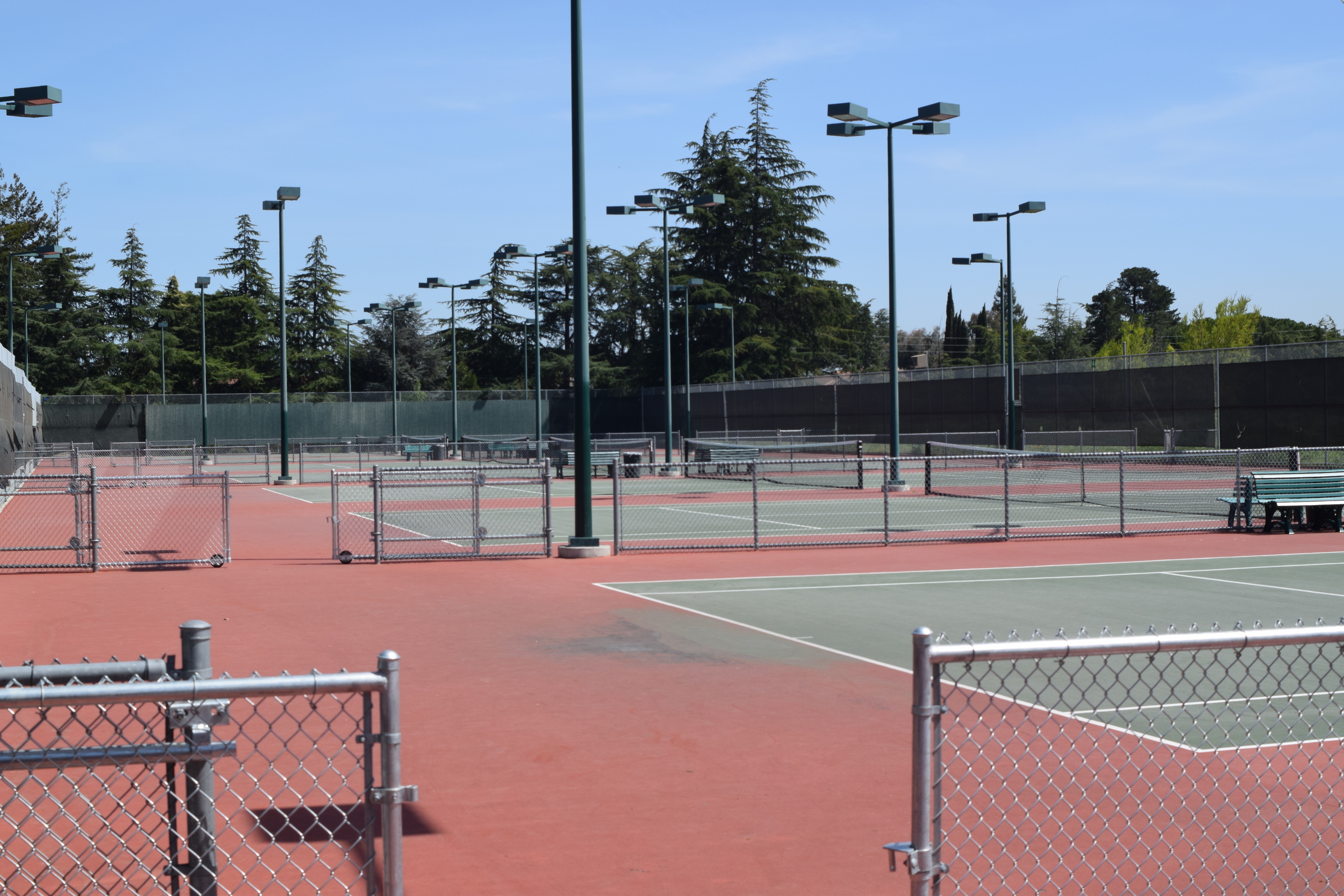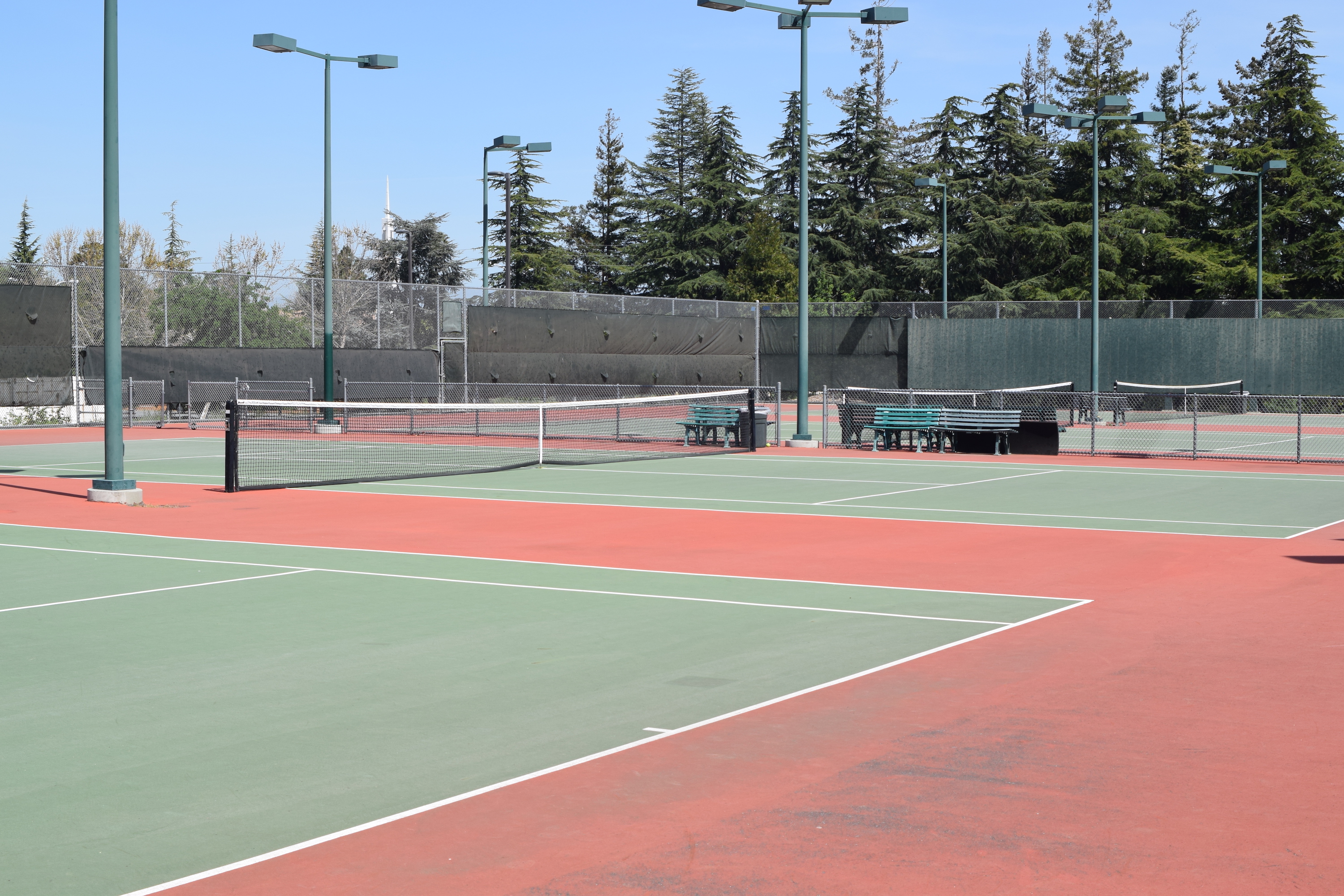 Football Field
Our football field features an astro turf foundation complete with field outlines. The field comes with a 2,000 seat grand stand access. Access to the press box must be reserved ahead of time. Use of the sound system and score board must be discussed ahead of time and will incur additional charges.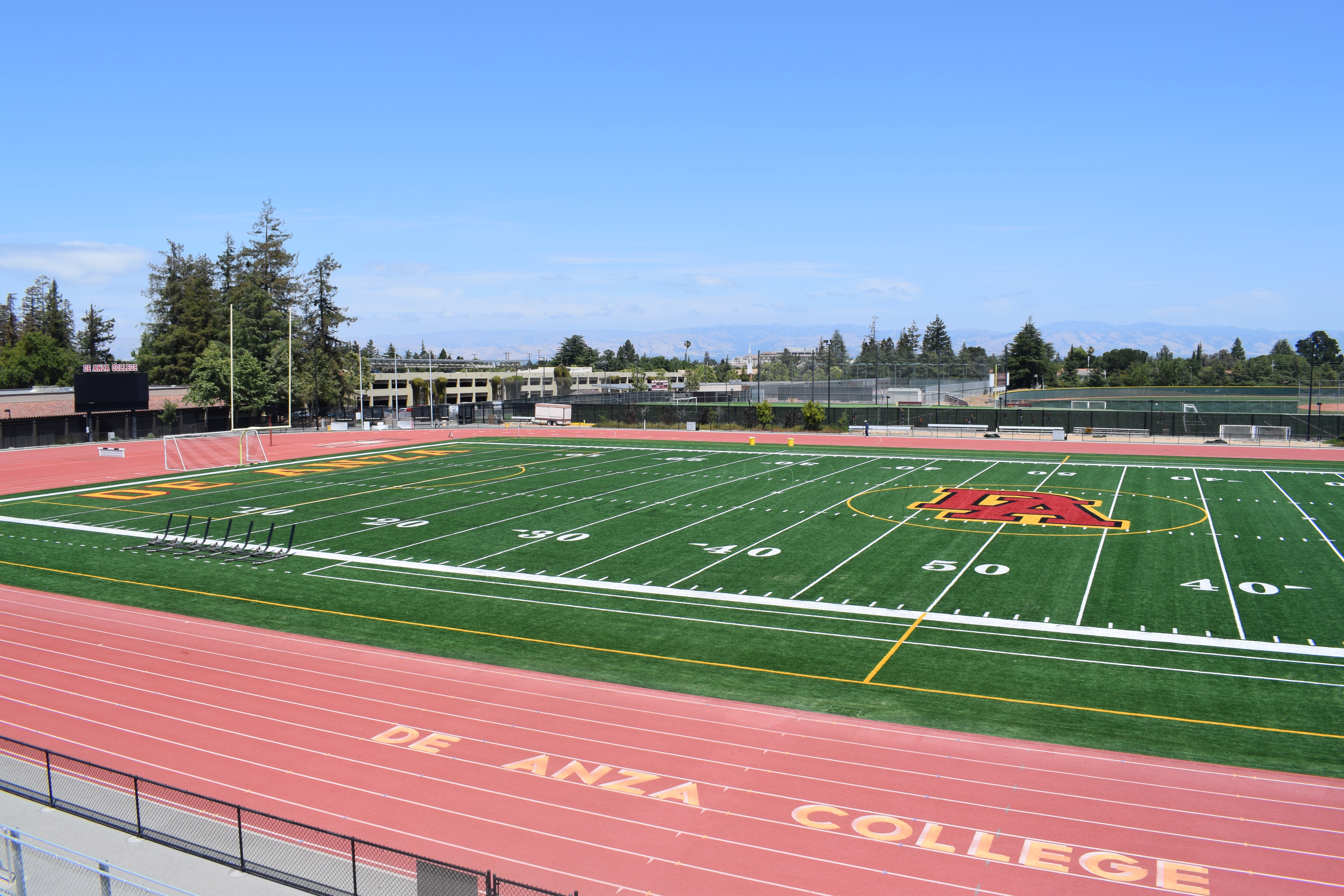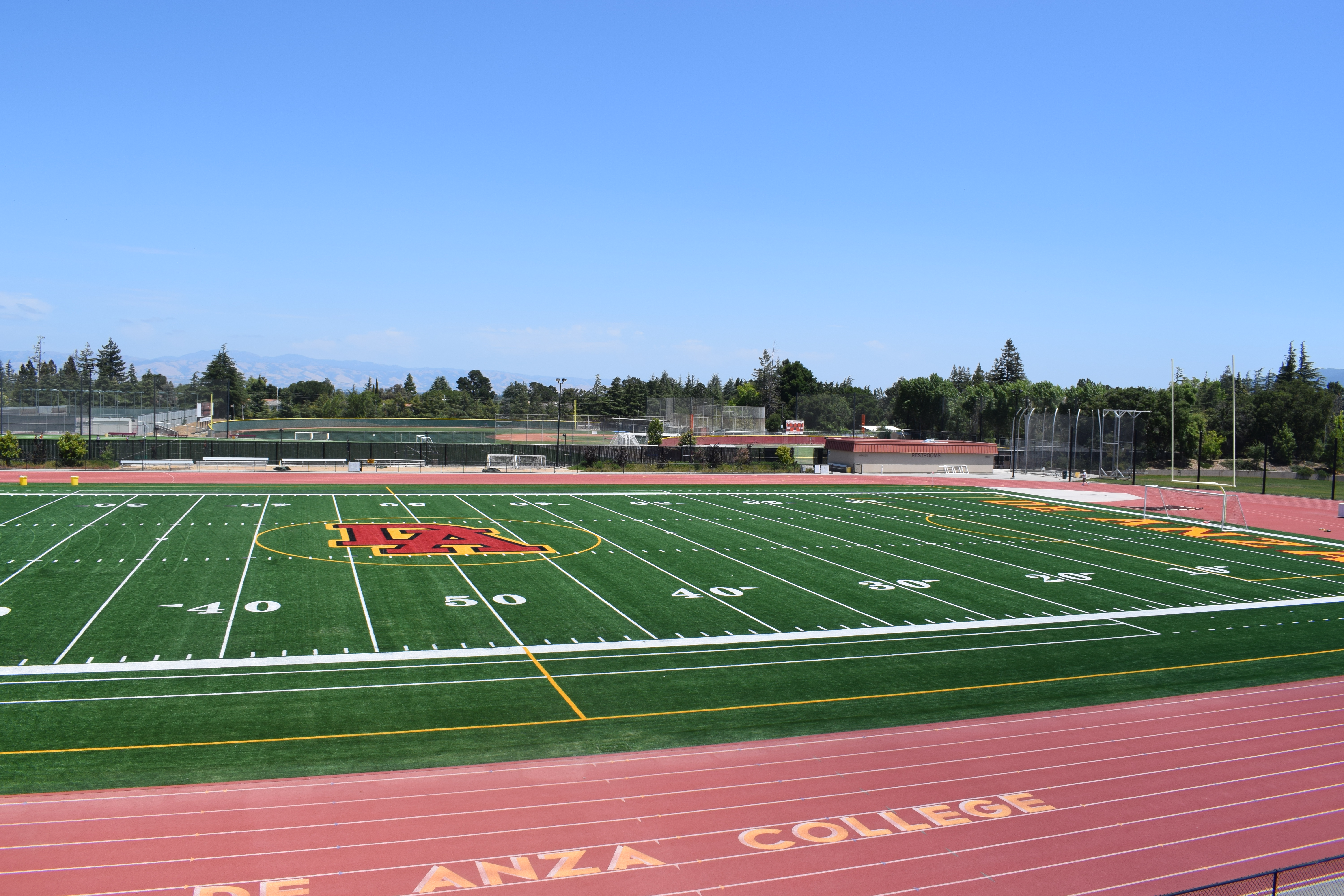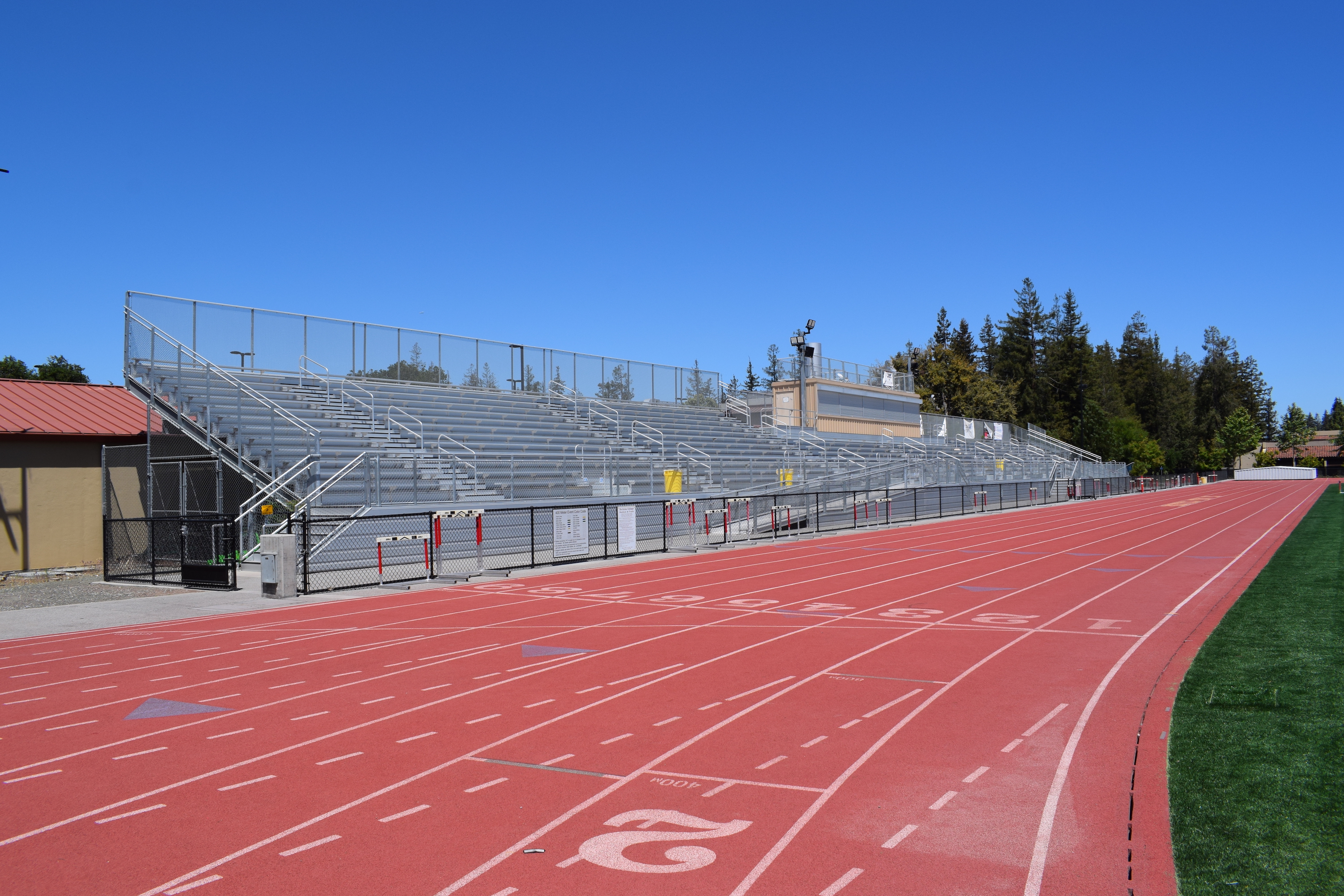 Stadium Running Track
Our stadium track consists of 9 lanes and is adjacent to the football field. Rental prices are under the standard stadium rental.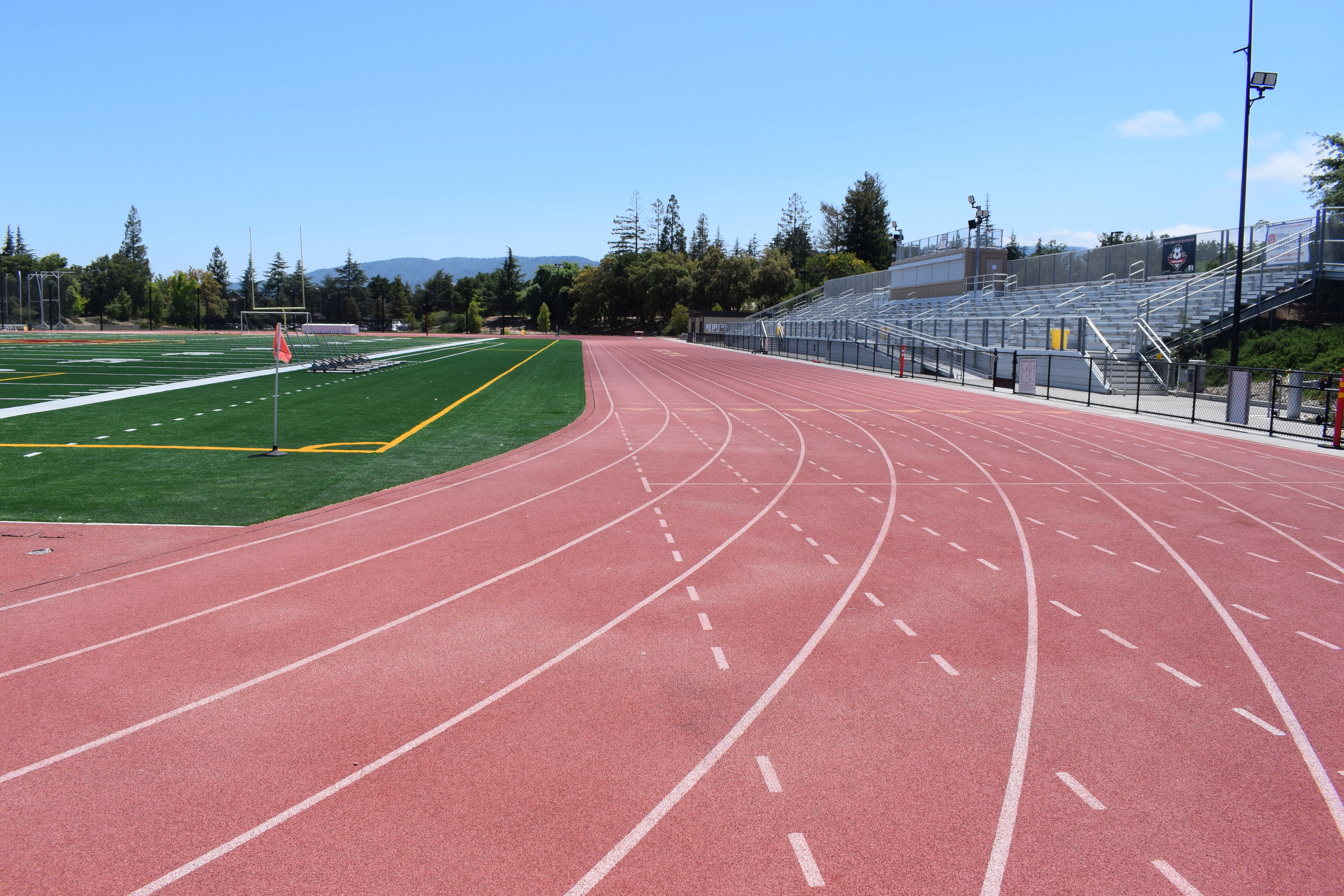 Main Gym
The main gym is equipped with fully retractable bleachers and basketball nets. The gym has can only be used for athletic events.
*Please note that due to the high demand of the gym for academic purposes and team use, the gym's availability is limited.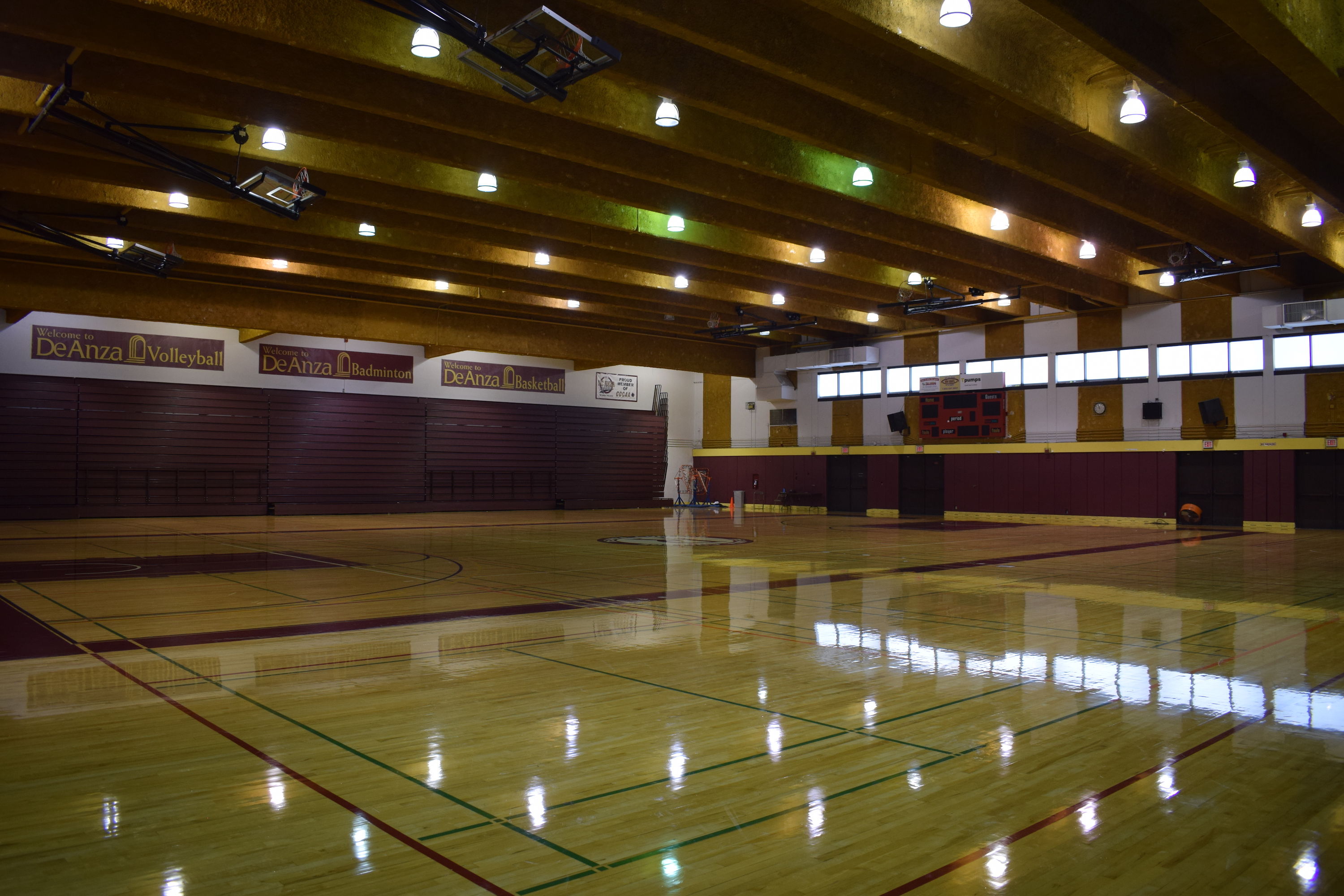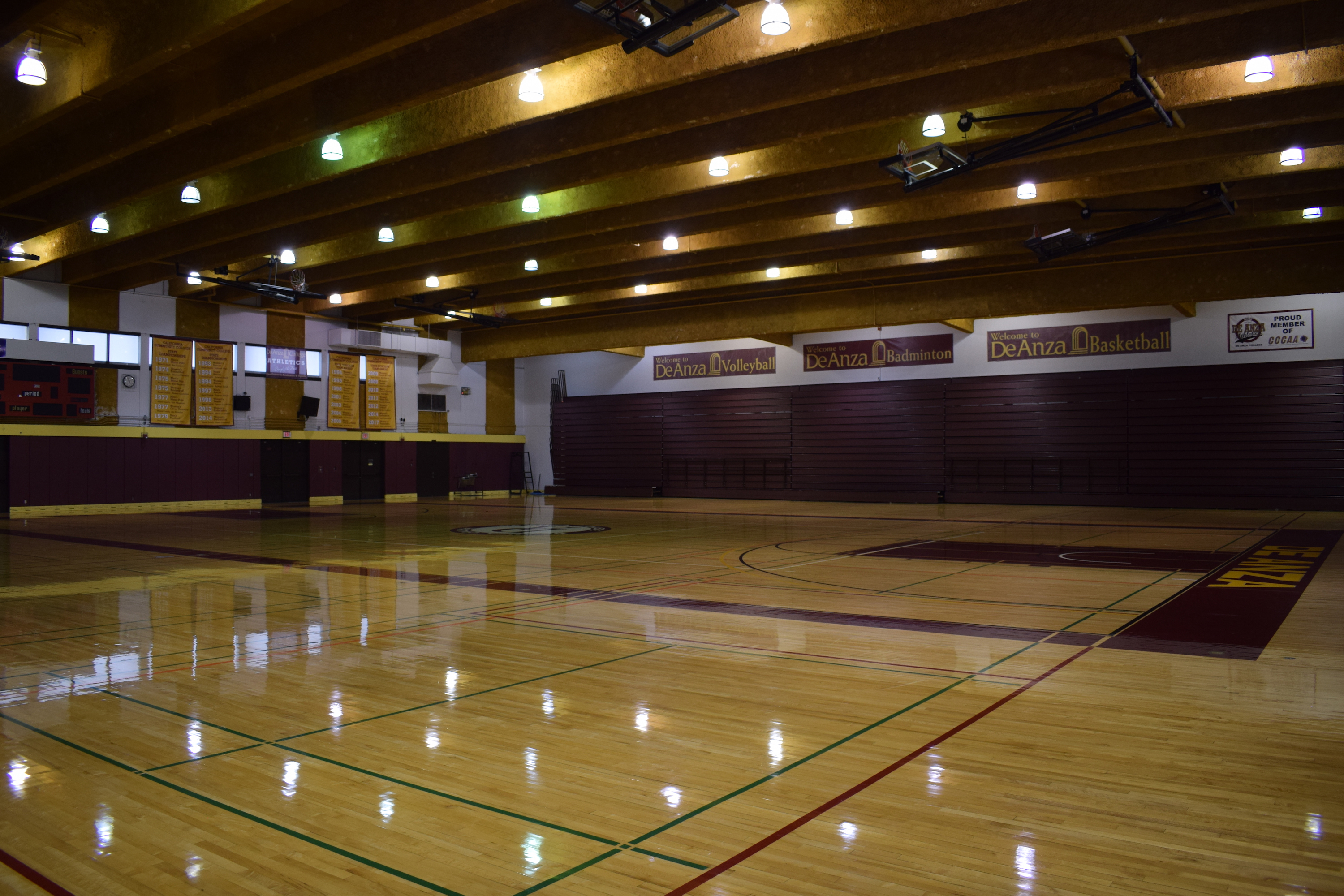 Small Gyms
De Anza College has two smaller gyms located near the Main Gym. Each gym features and open floor layout with mirrored walls and audio system available.
*Please note that due to the high demand of the gym for academic purposes, the gym's availability is very limited.
PE 14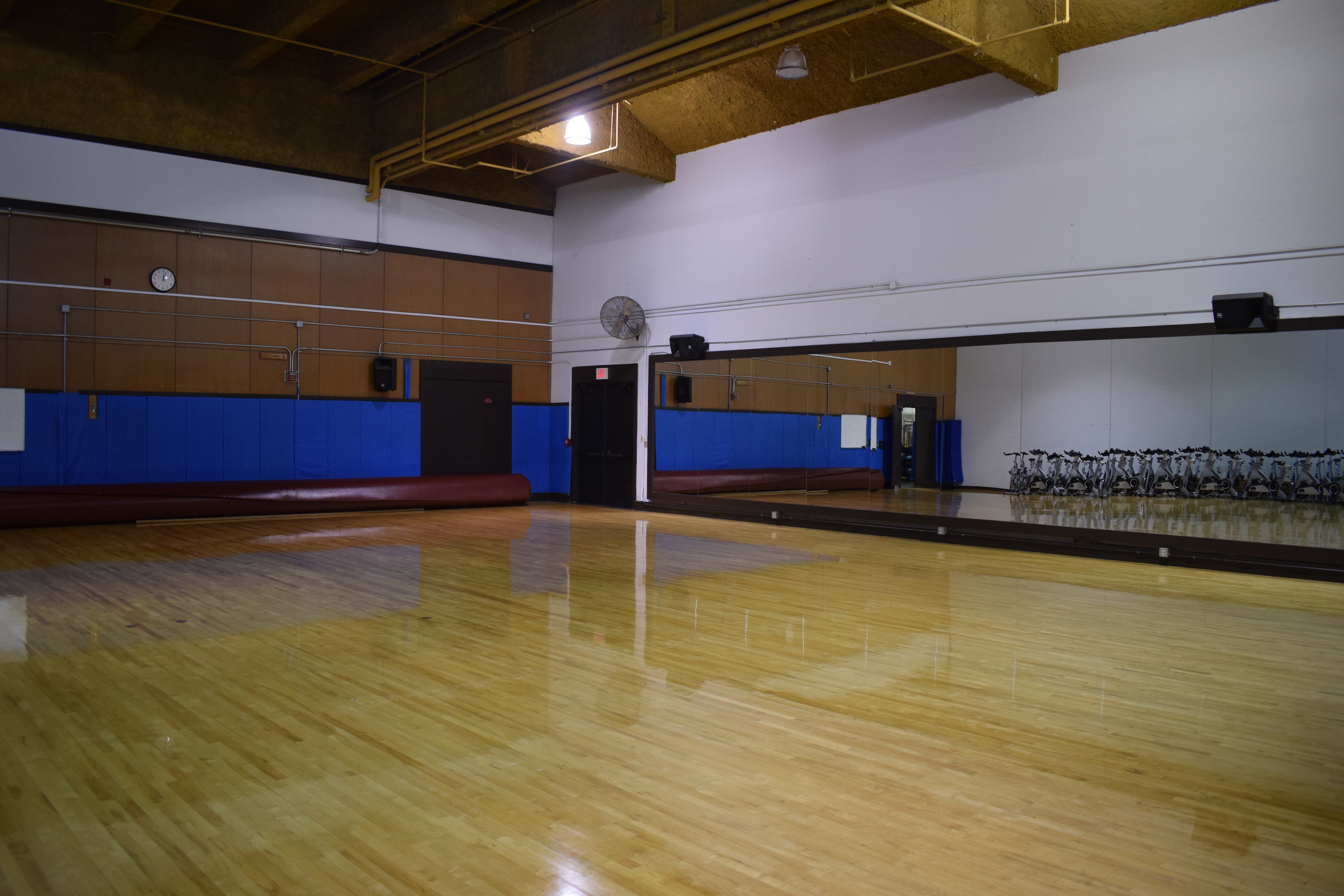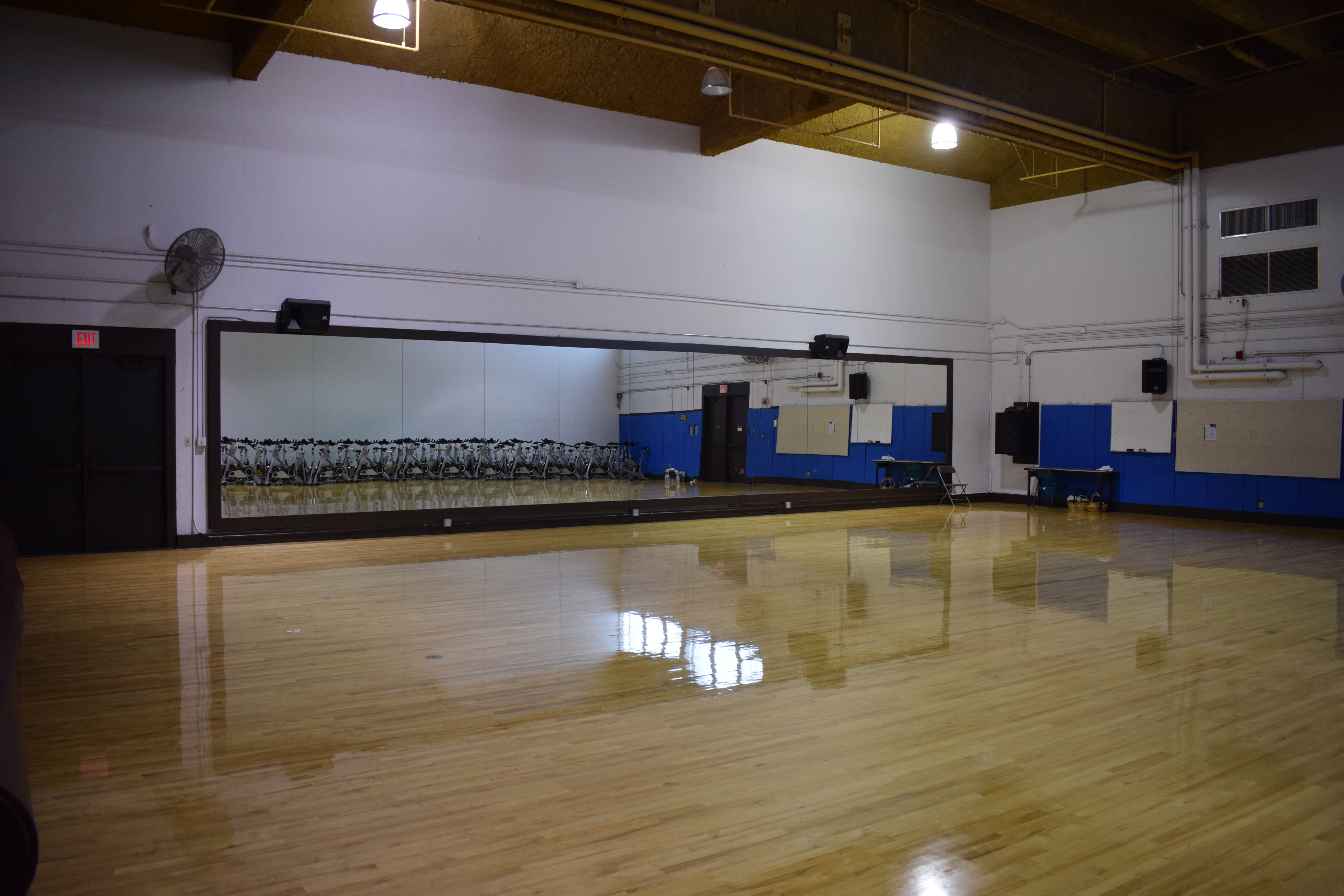 PE 15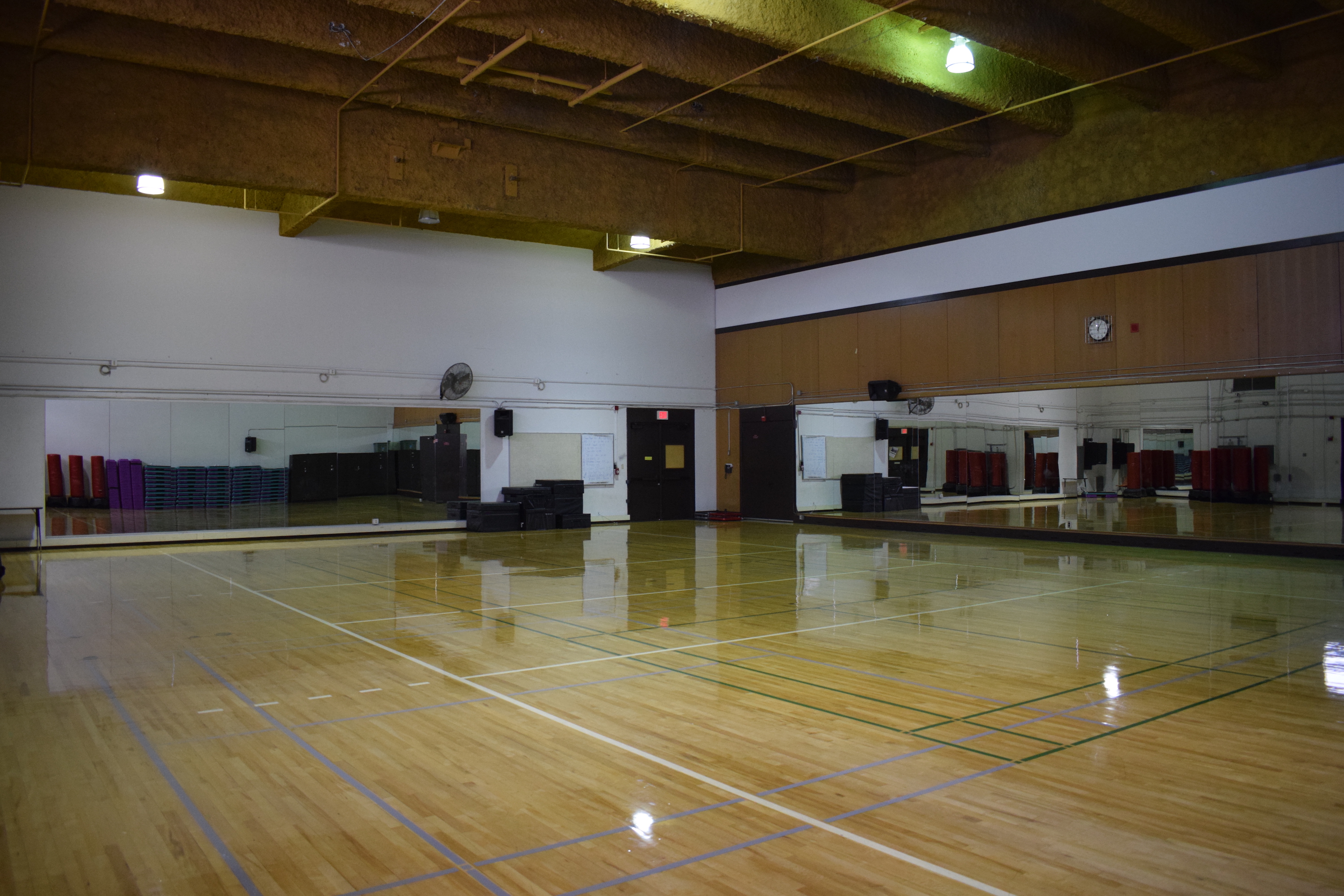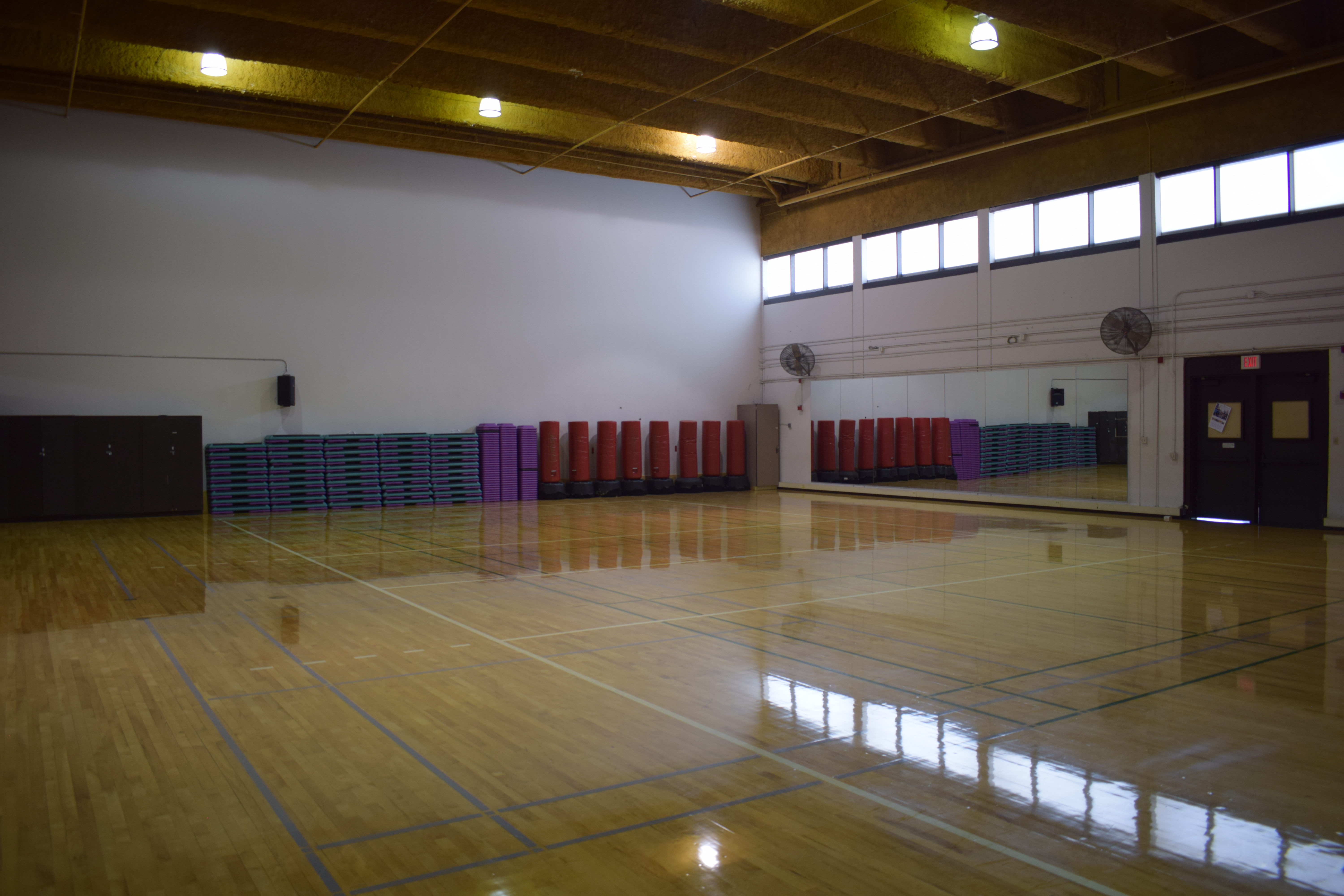 Olympic Pool
Our Olympic size swimming pool is available for rental when not being used by the College. The lanes are included with the rental and can be used for various swim meets. Scoreboard use is available for additional charge.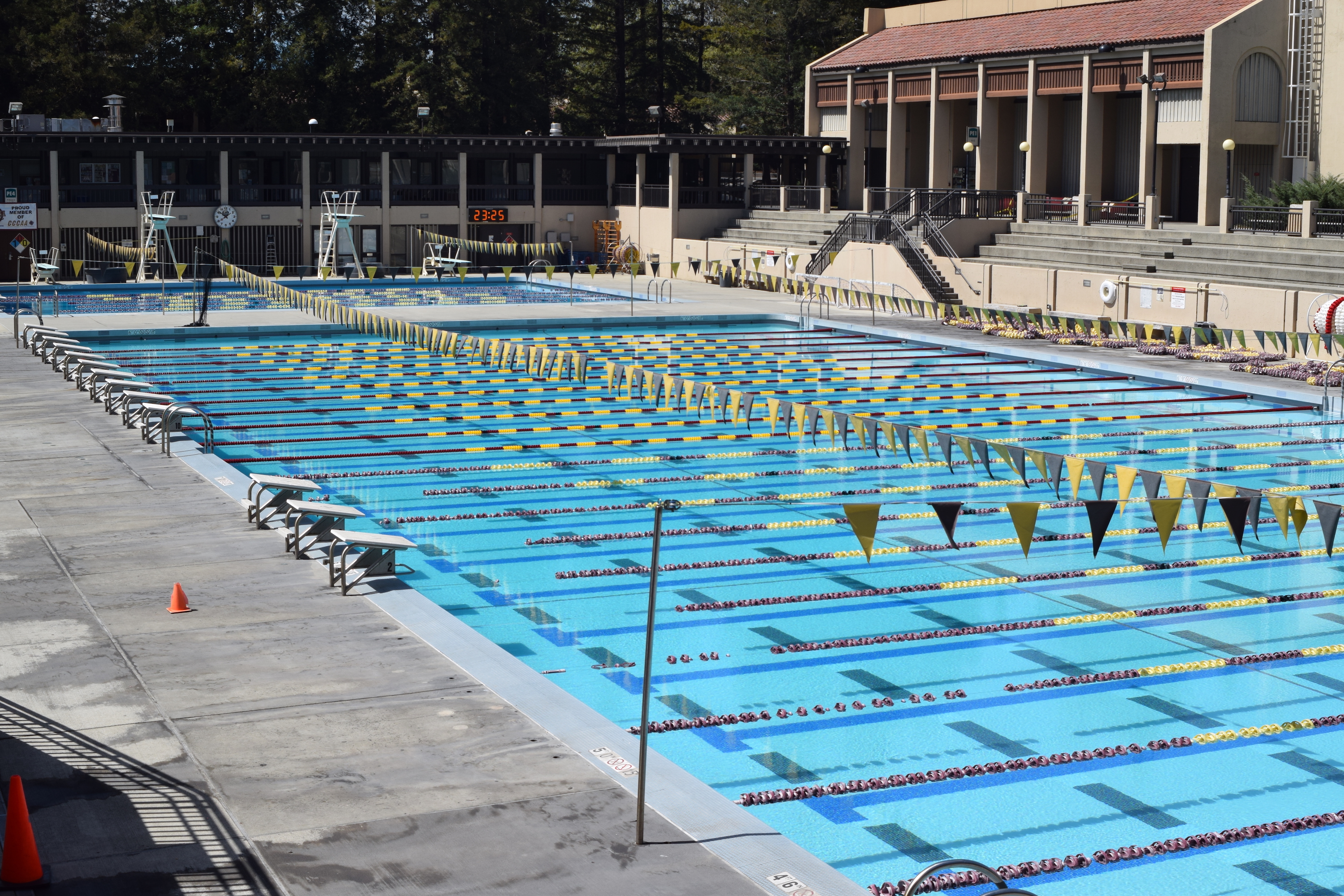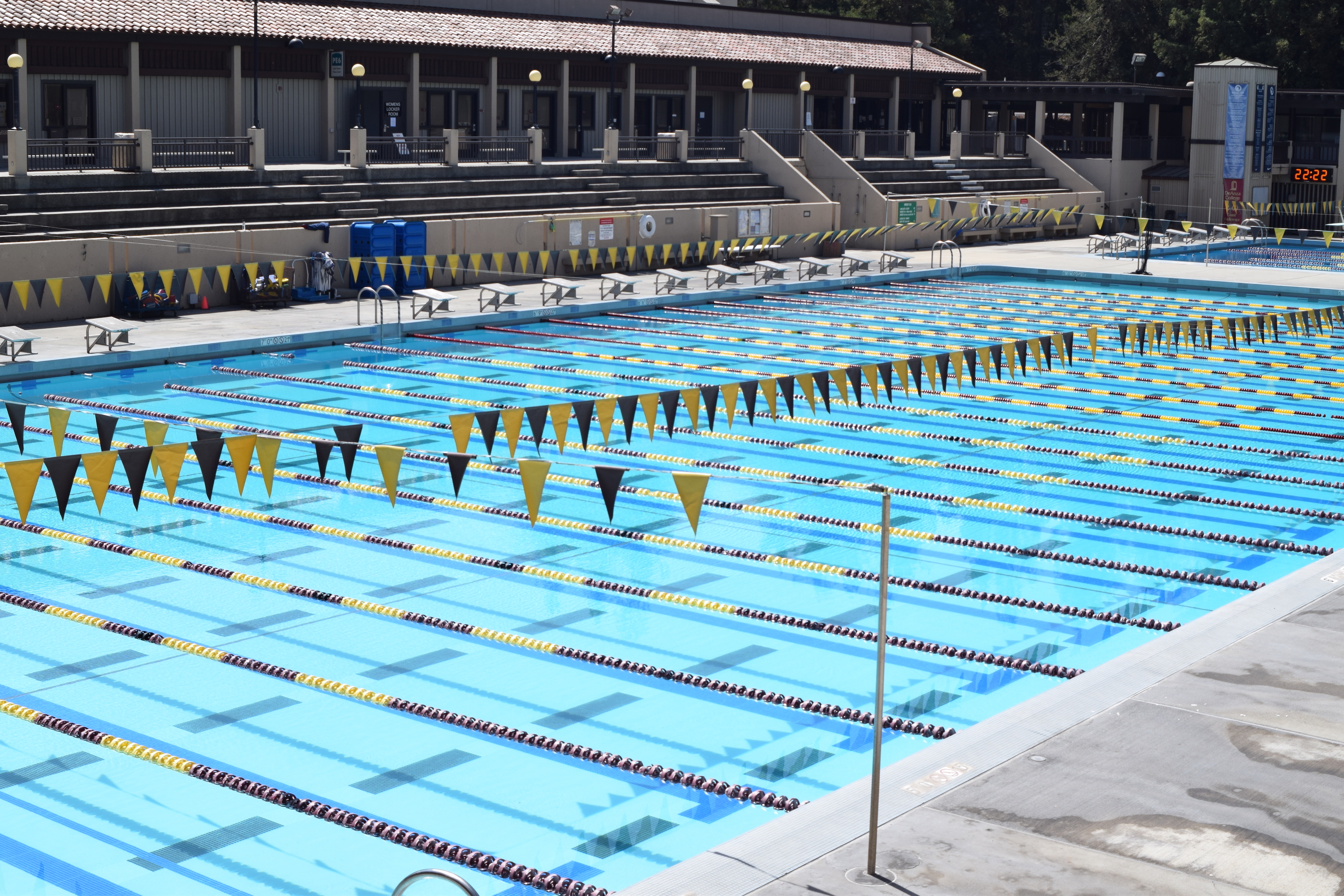 Diving Well
Our diving well is available for rental when not being used by the College. Lanes can be added for an additional charge. Diving board use and viewing booth must be discussed ahead of time.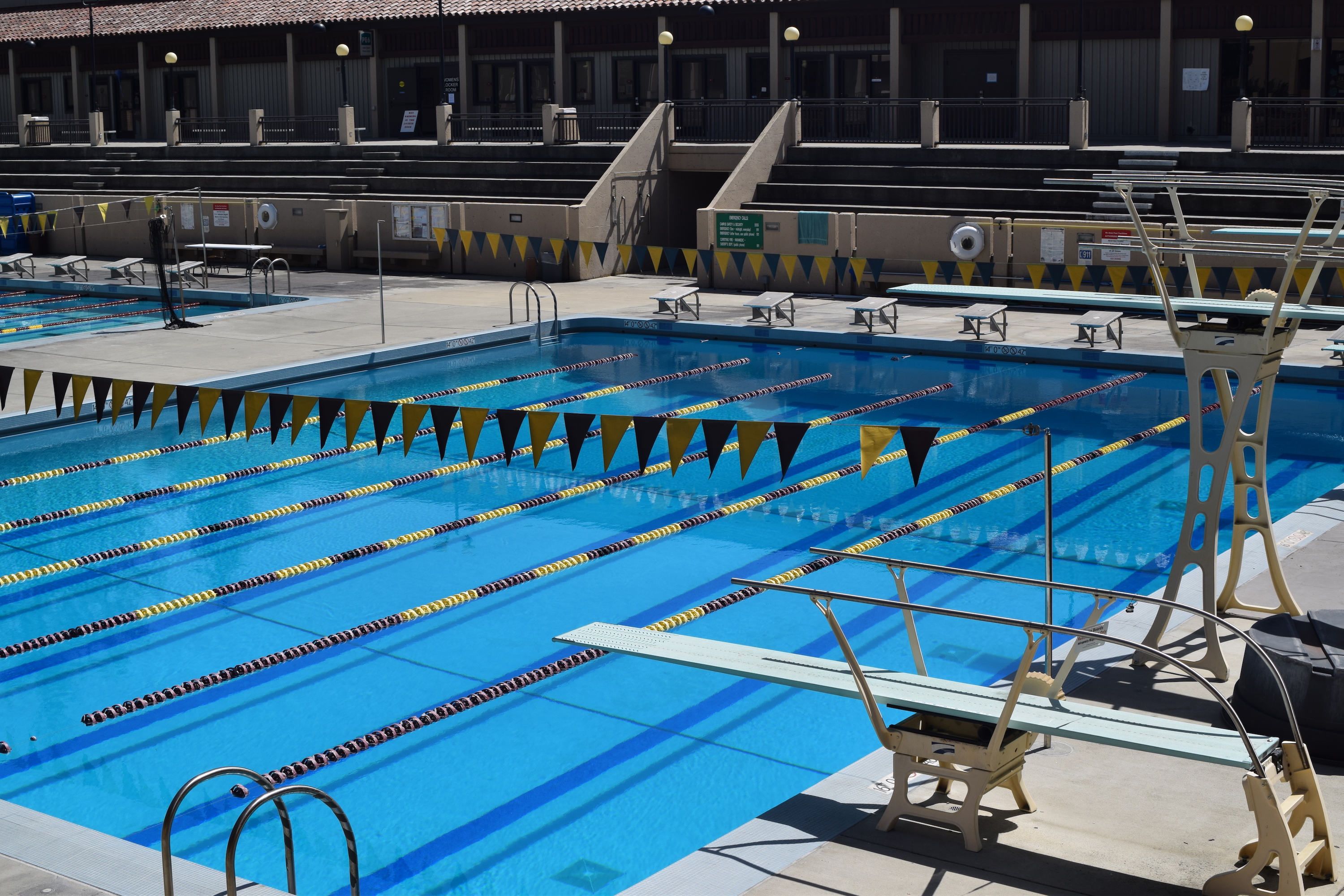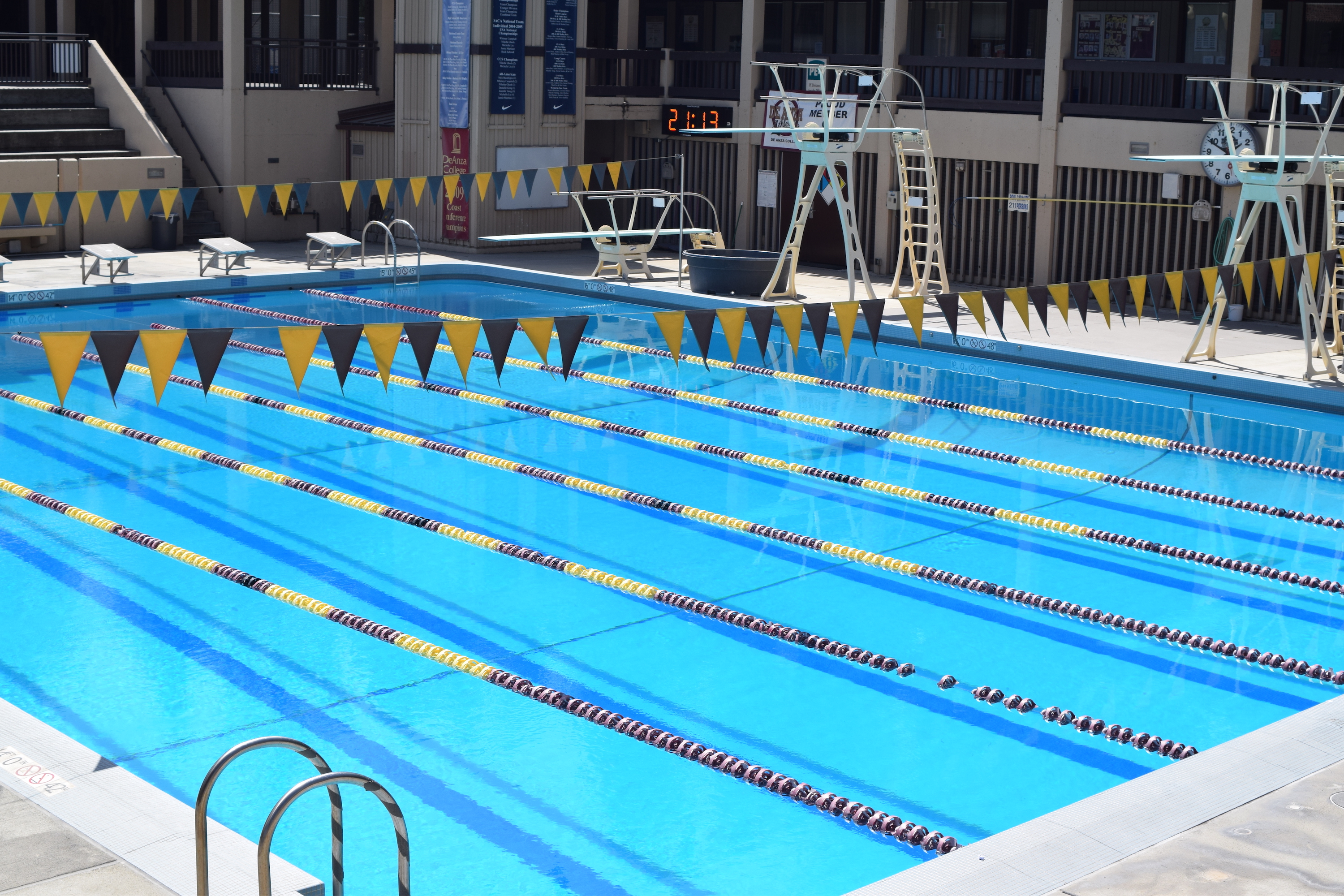 Dance Studio
Our dance studio comes equipped with mirrors lining the walls and rails with plenty of open space for rehearsals.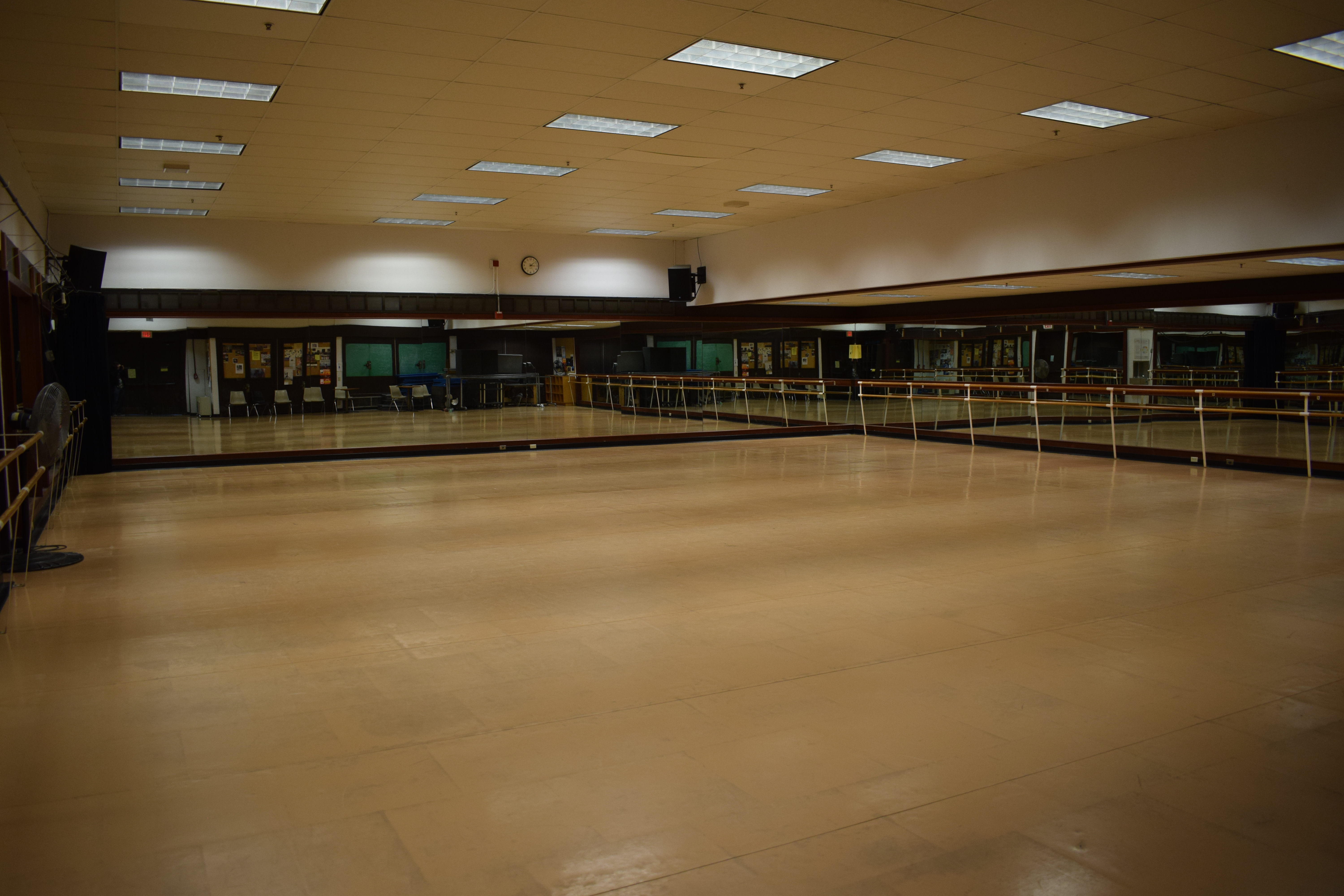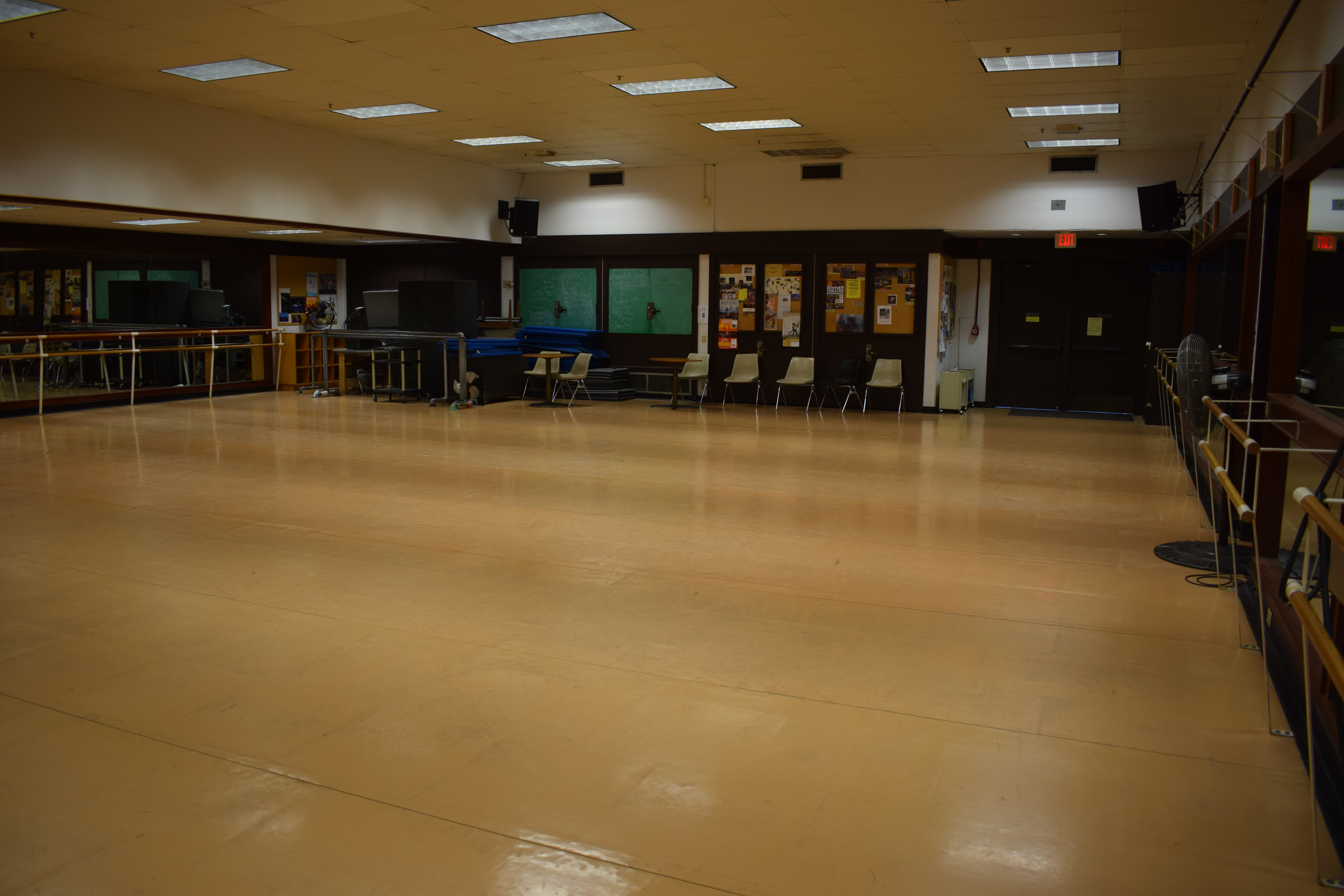 Lecture Halls and Classrooms
De Anza College features a wide variety of classrooms and lecture halls. We feature small classroom settings to large forums that can fit up to 400 people. All of the De Anza lecture rooms are smart classrooms equipped with projection, computers, document cameras, and white boards. Many of our rooms are also equipped with microphone systems.
Media Learning Center (MLC): 10 Rooms, 24-100 Person Capacities
The LEED Certified MLC (Media Learning Center) building offers 10 separate break out rooms spanning over two floors. Each room ranges in size from smaller breakout rooms to a large 100 person meeting room equipped with dual screens. Each room is equipped with our state of the art touch screen media systems to assist with all of your presentation needs. The MLC features a small dining area, several lounge areas, and a gorgeous outdoor patio for relaxing in between meetings.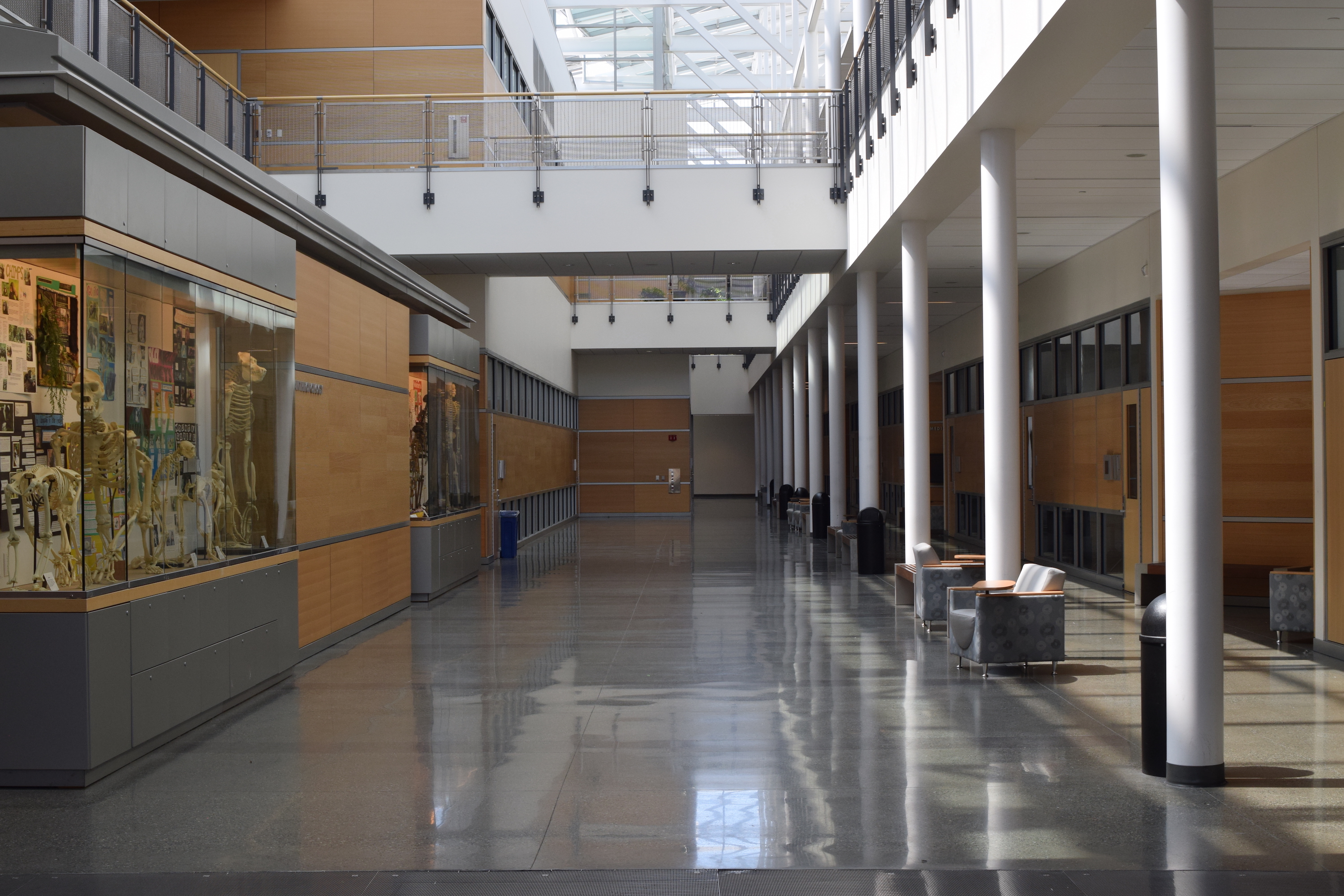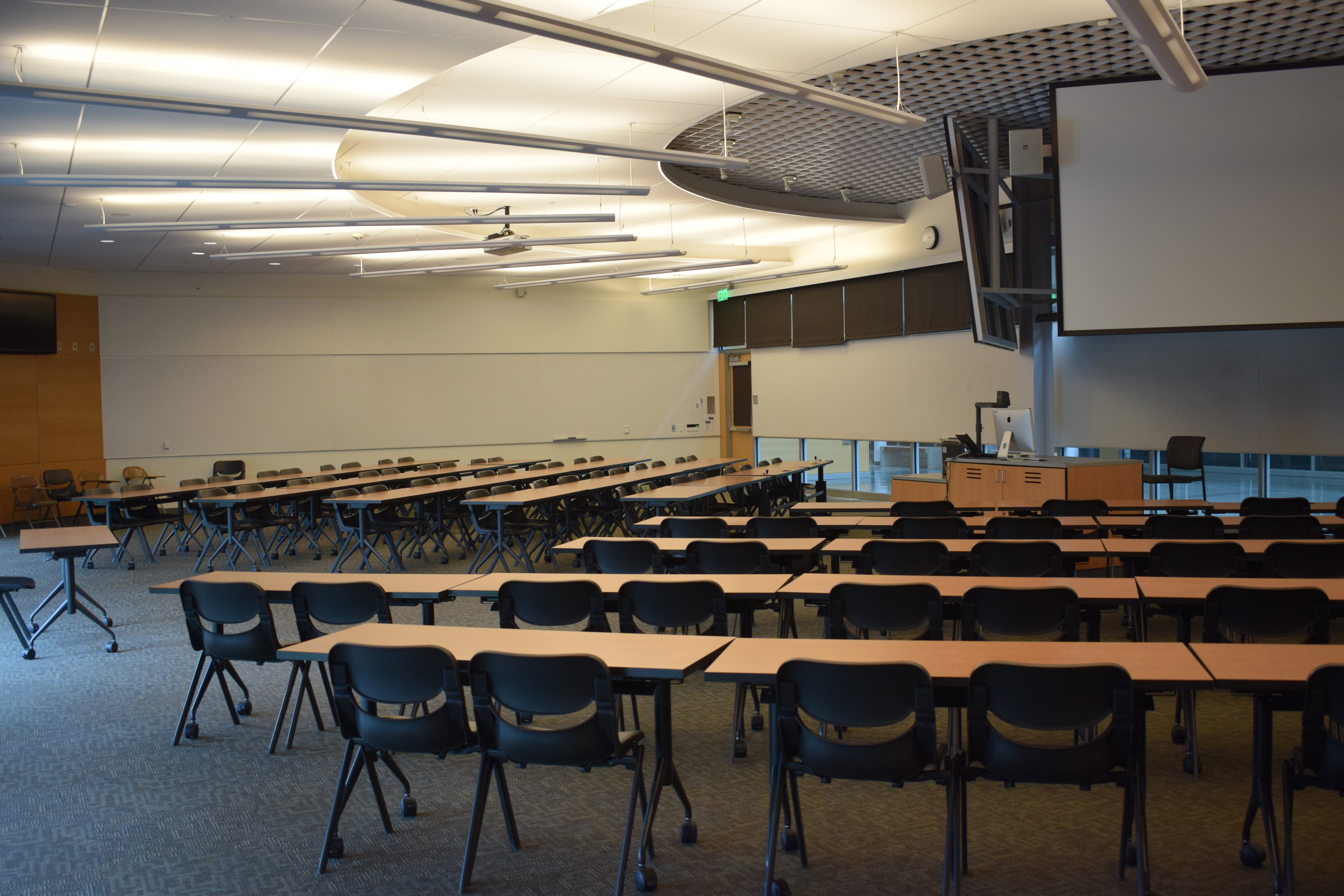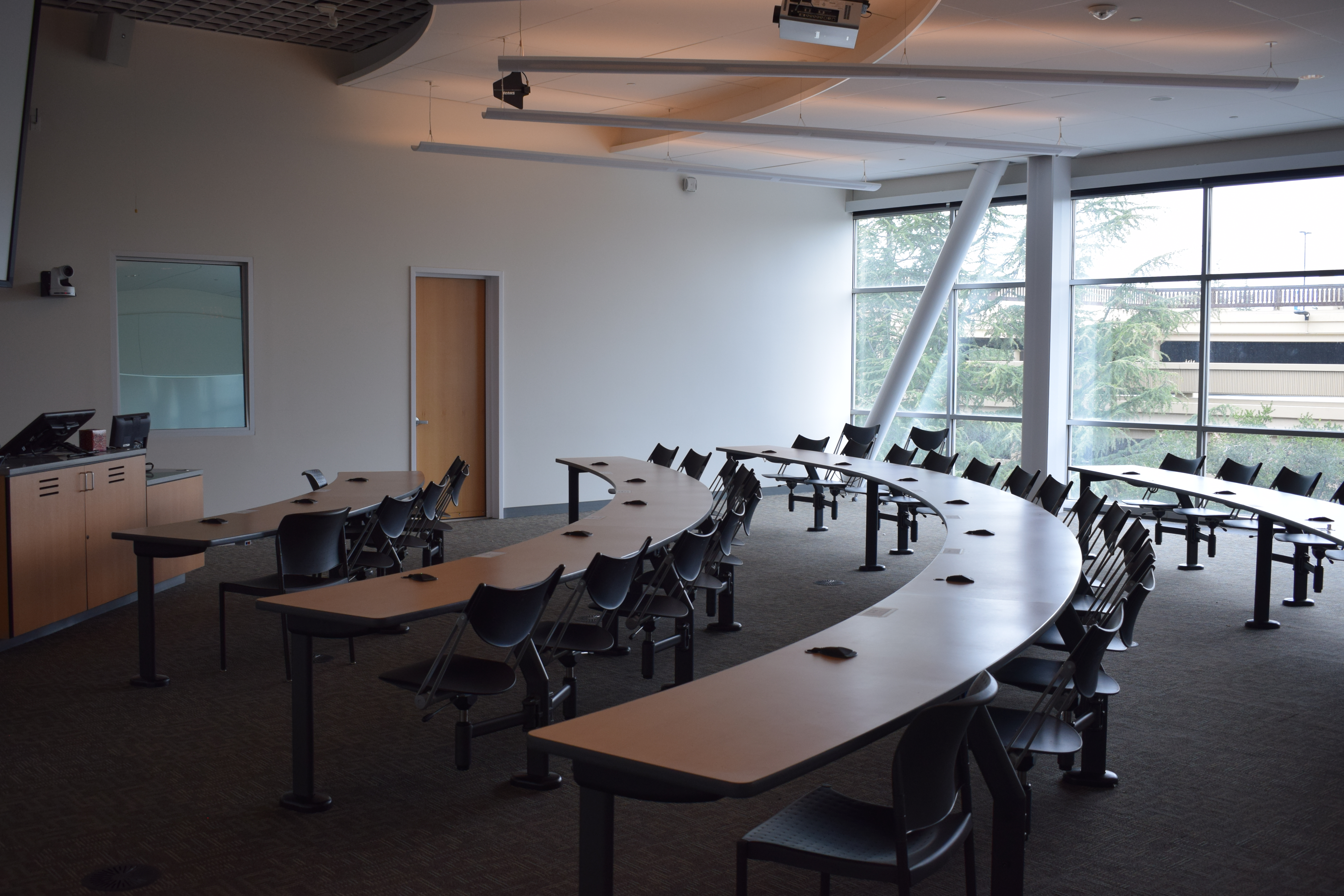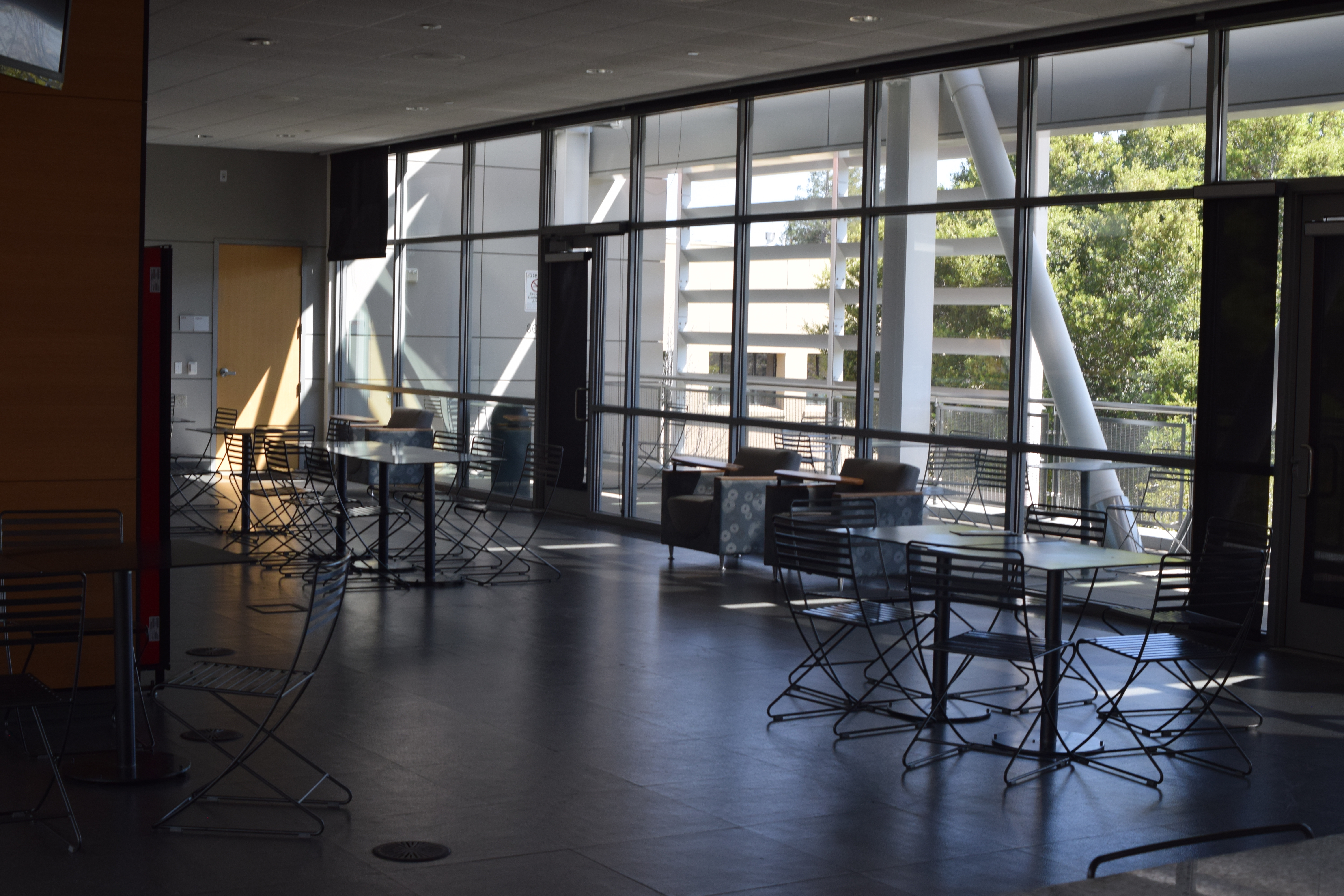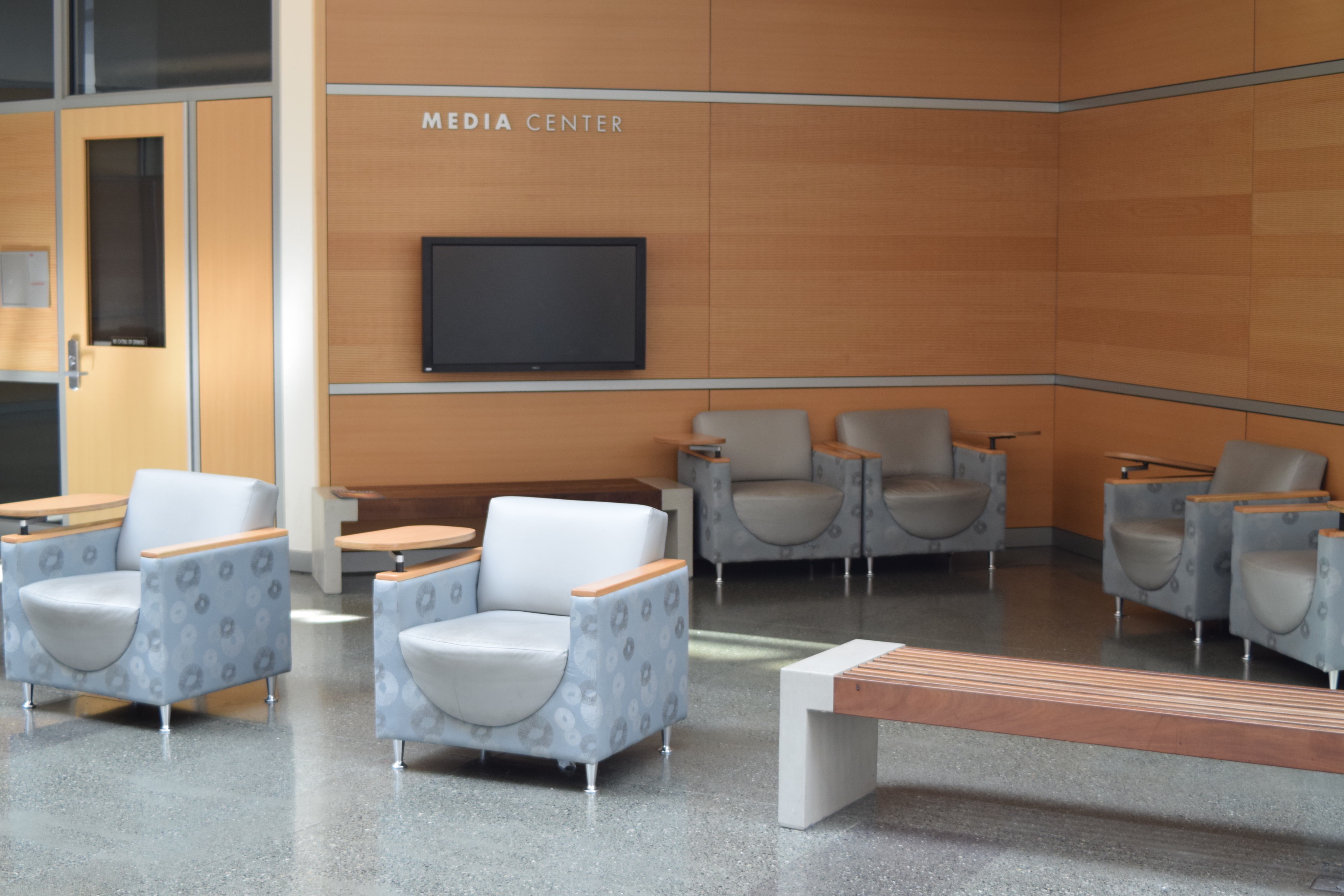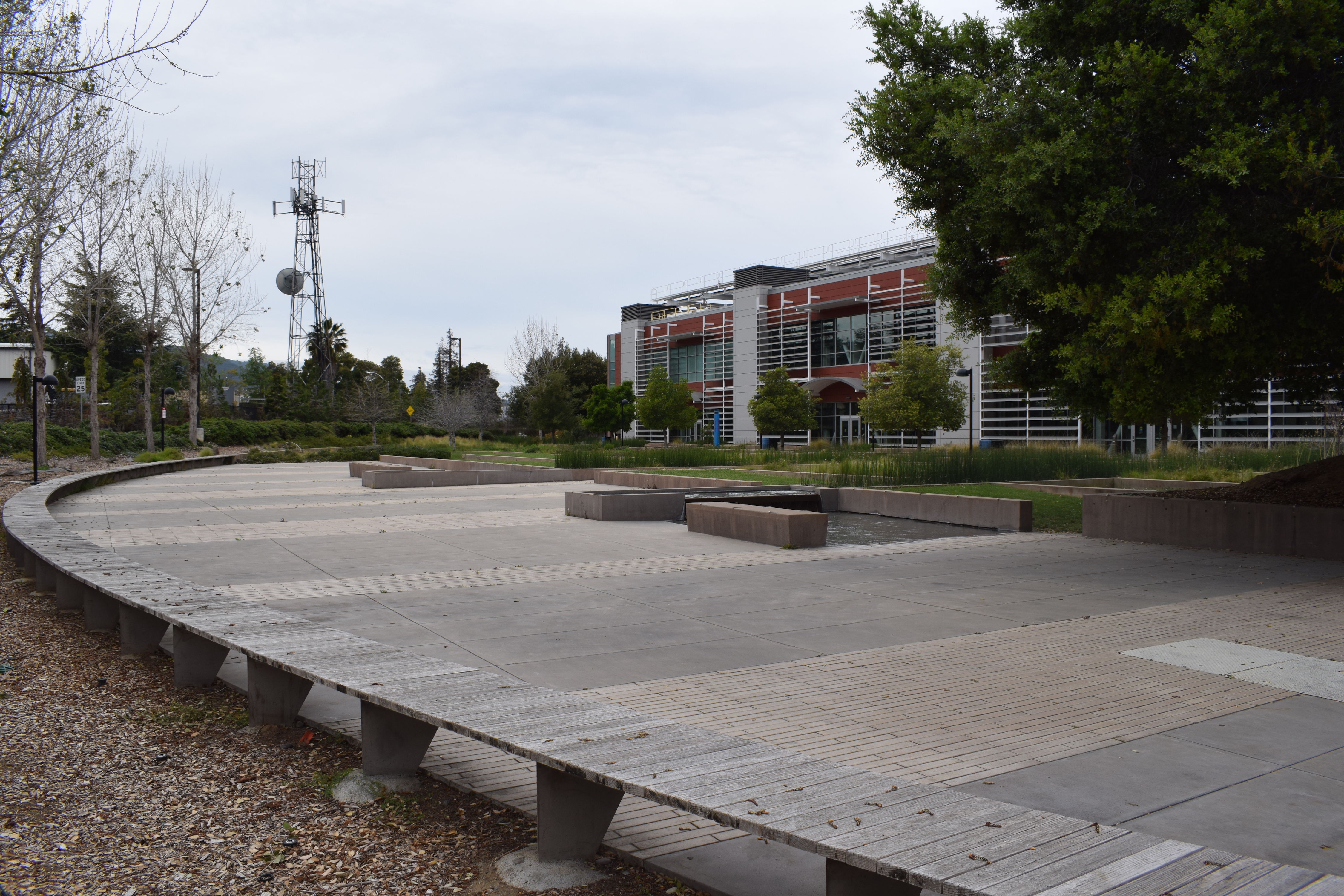 L-Quad: 38 Rooms, 40-75 Person Capacities
The L-Quad is conveniently located next to parking lot B and hosts a wide variety individual classrooms rooms in a compact area. The part of campus features a relaxing centralized sitting area next to one of our many fountains. A few of the L-Quad classrooms include theater style tiered seating, standard lecture rooms with individual desks, group seating, and classroom style.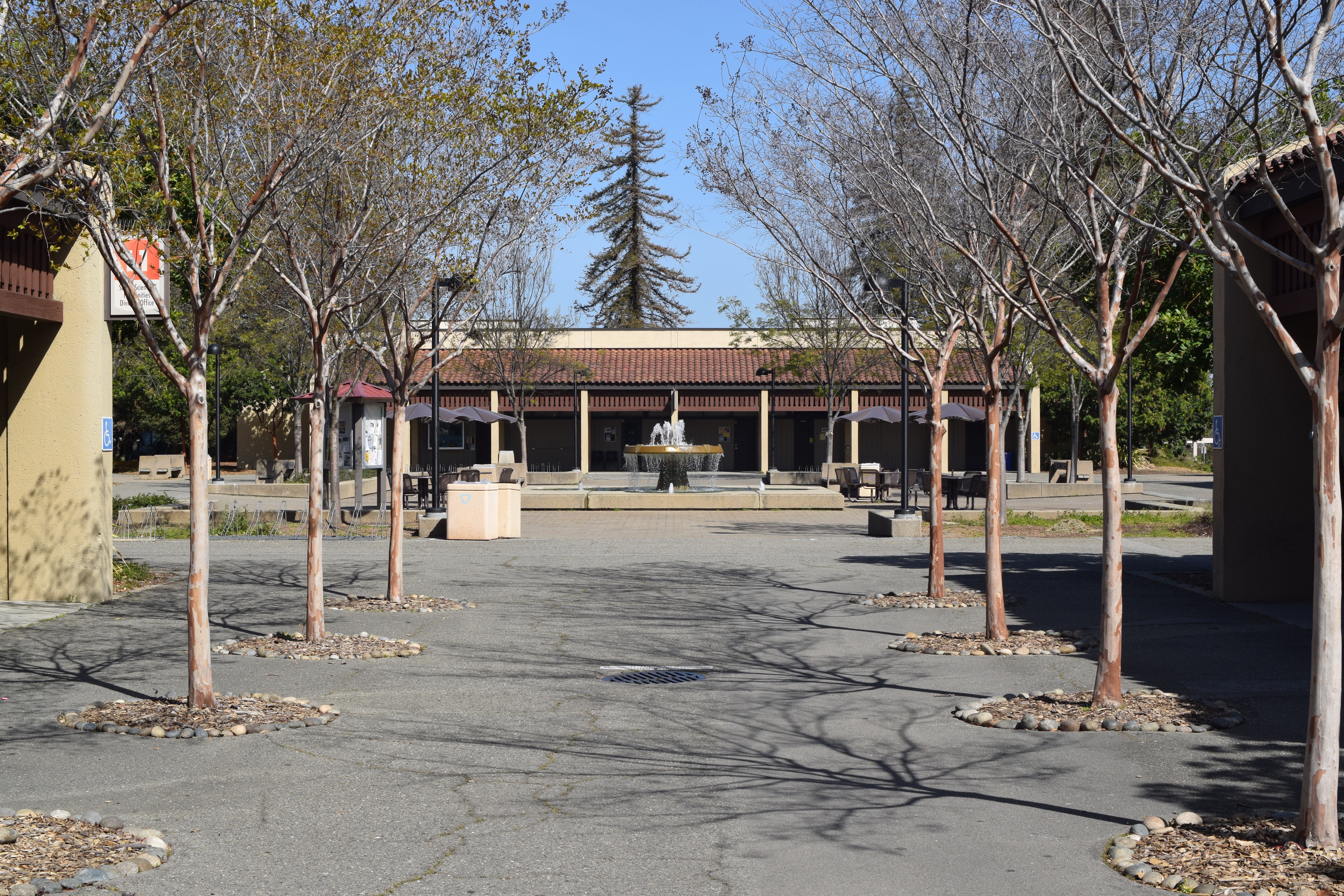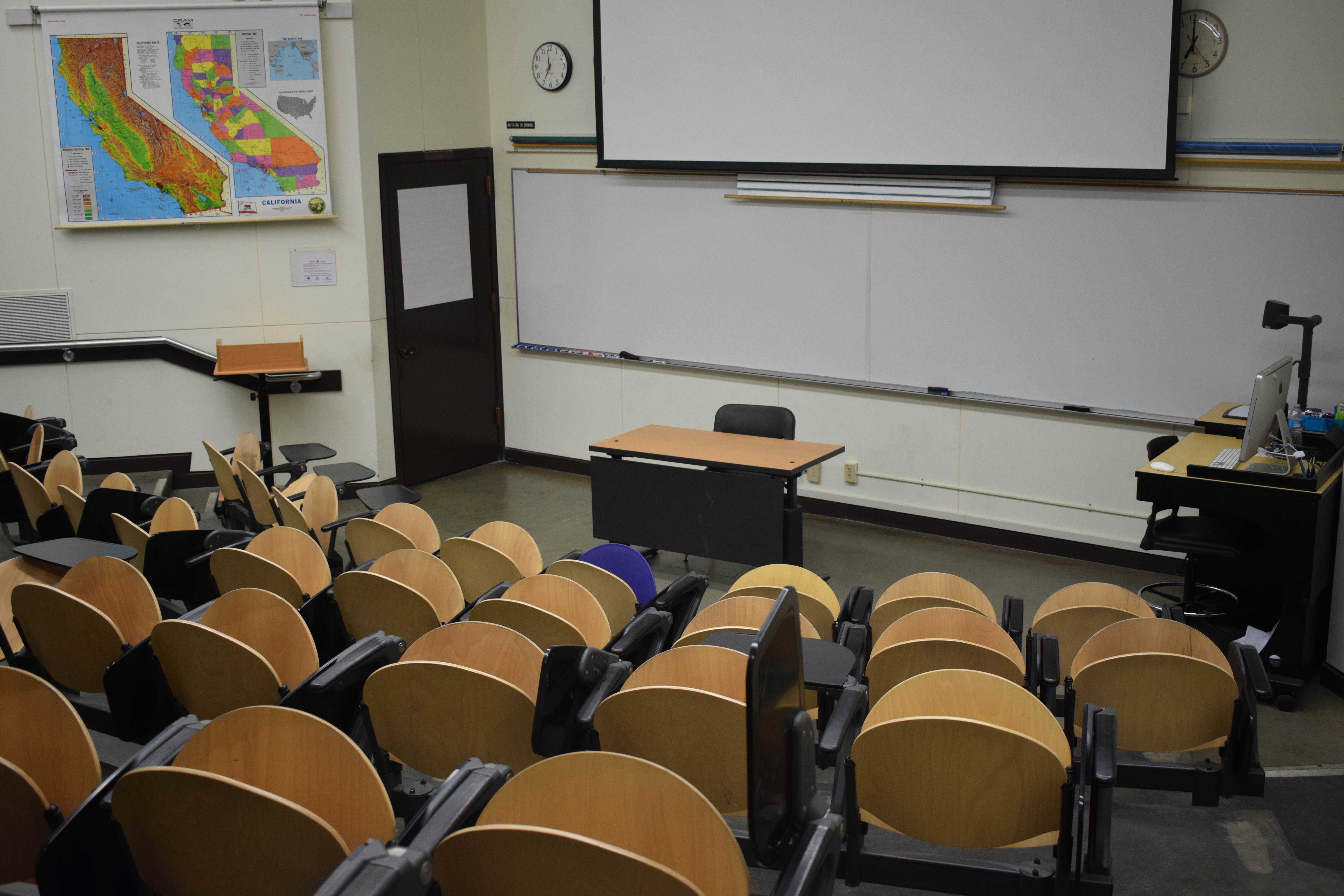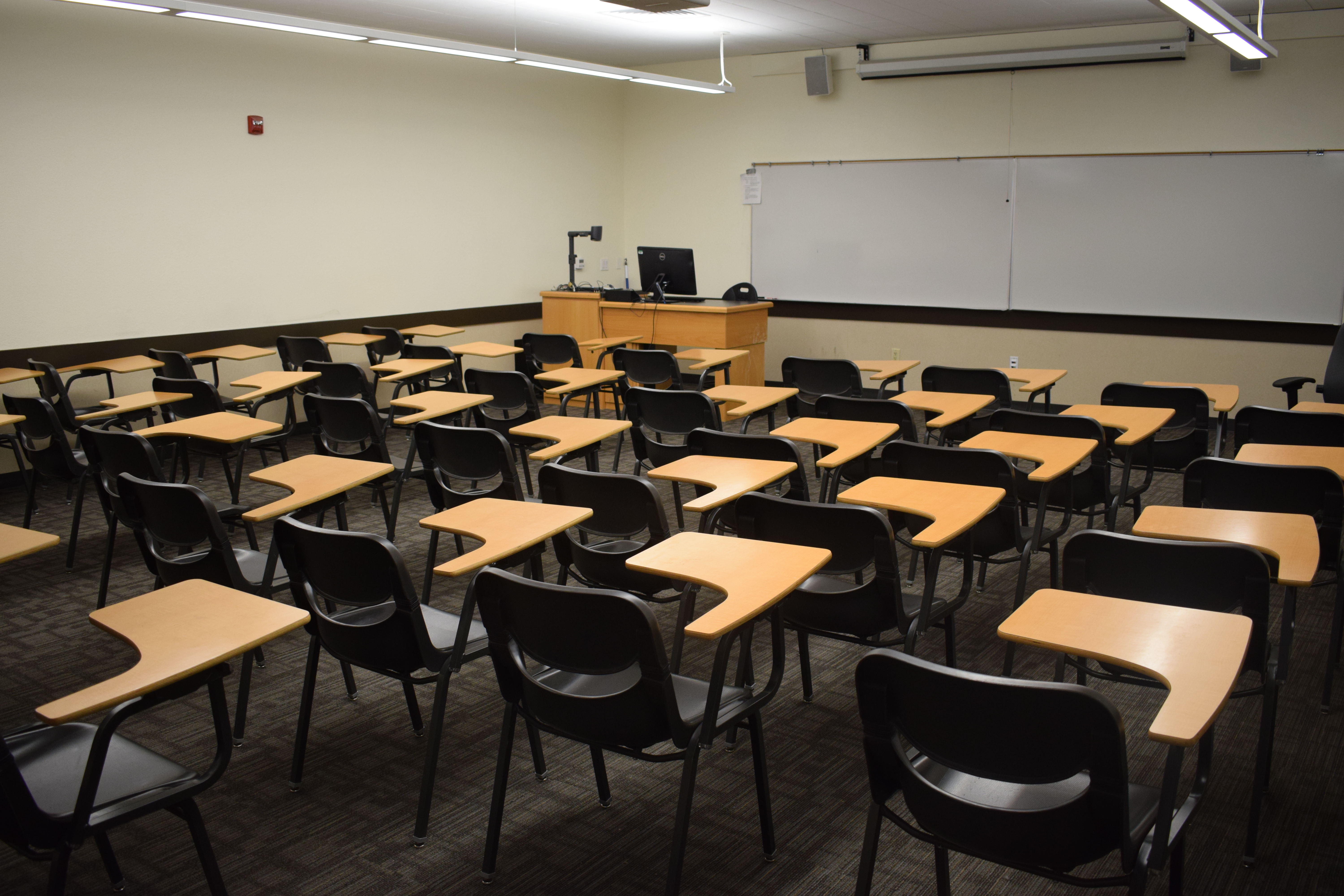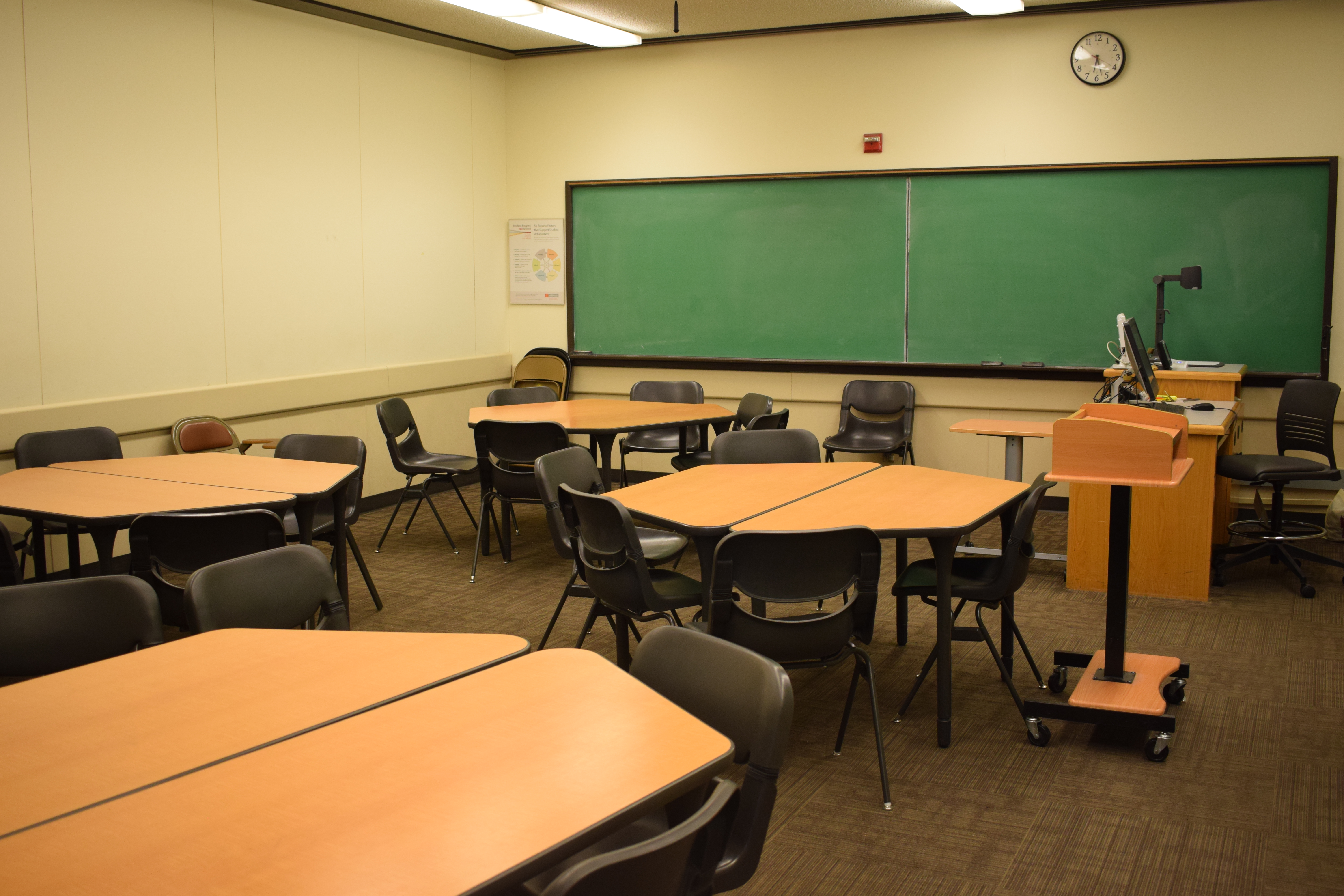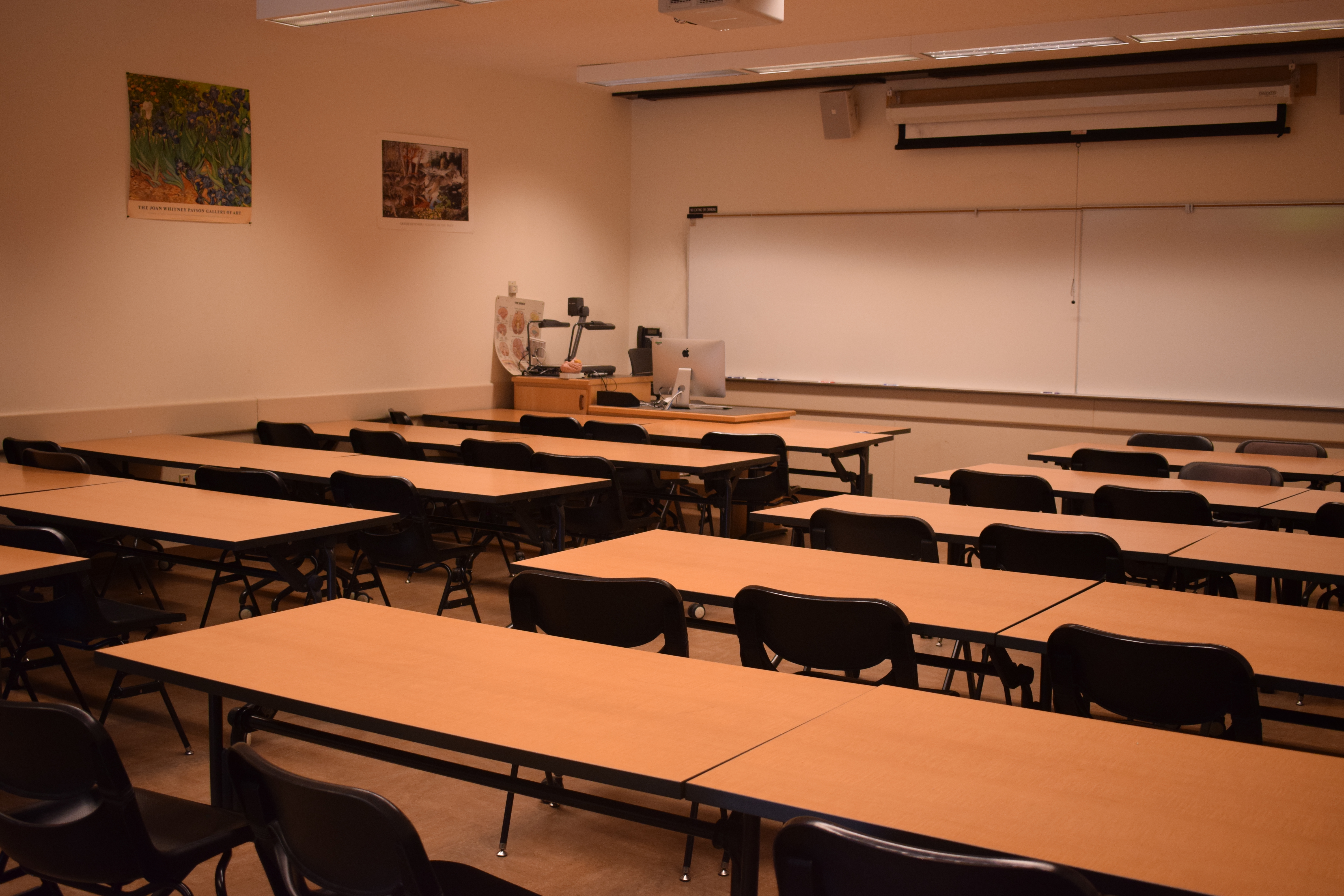 G-Wing: 8 Rooms, 40-60 Person Capacities
The G-Wing is located on the South West portion of campus directly next to parking lot E. These classrooms slightly vary in size and are set up with individual moveable desks.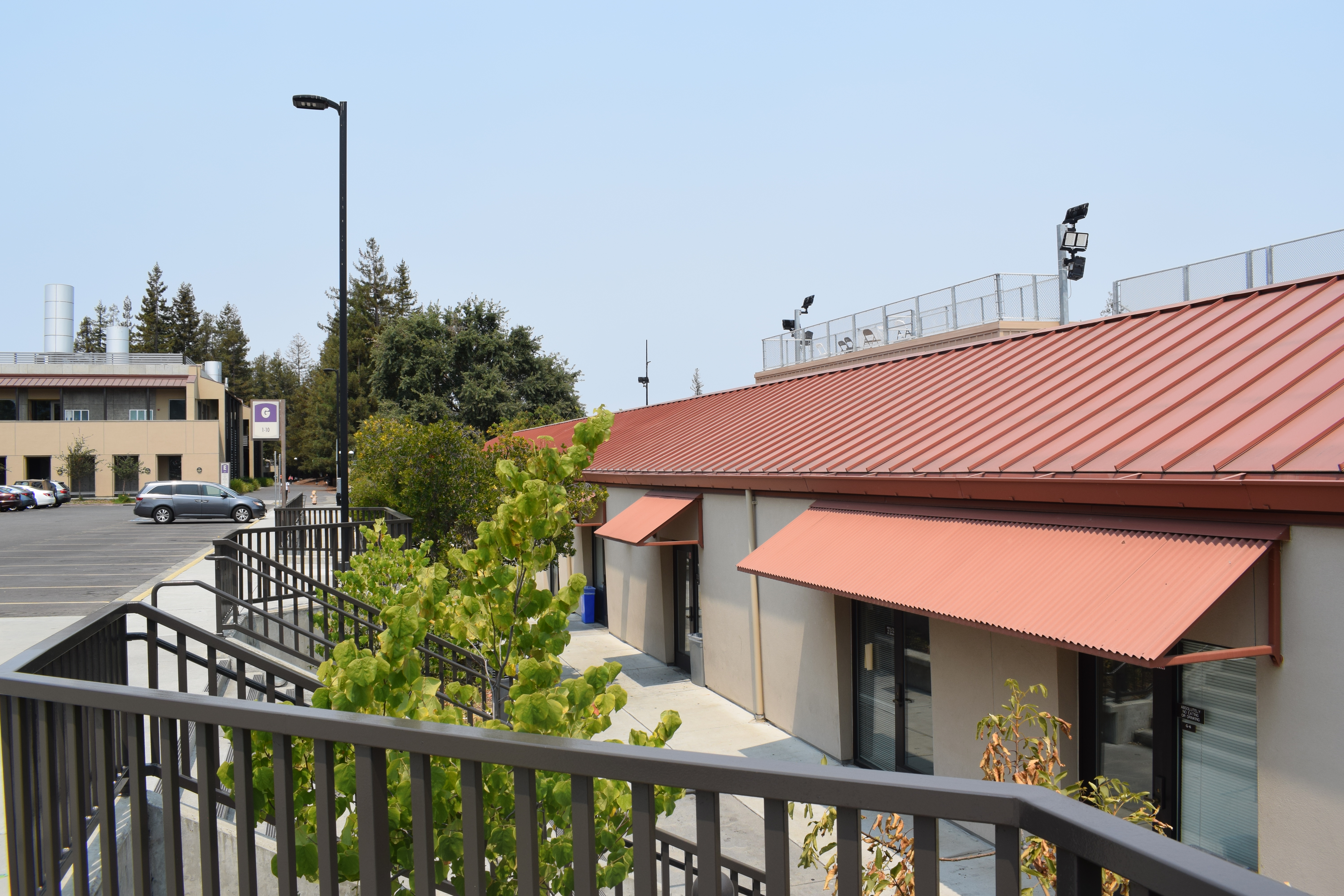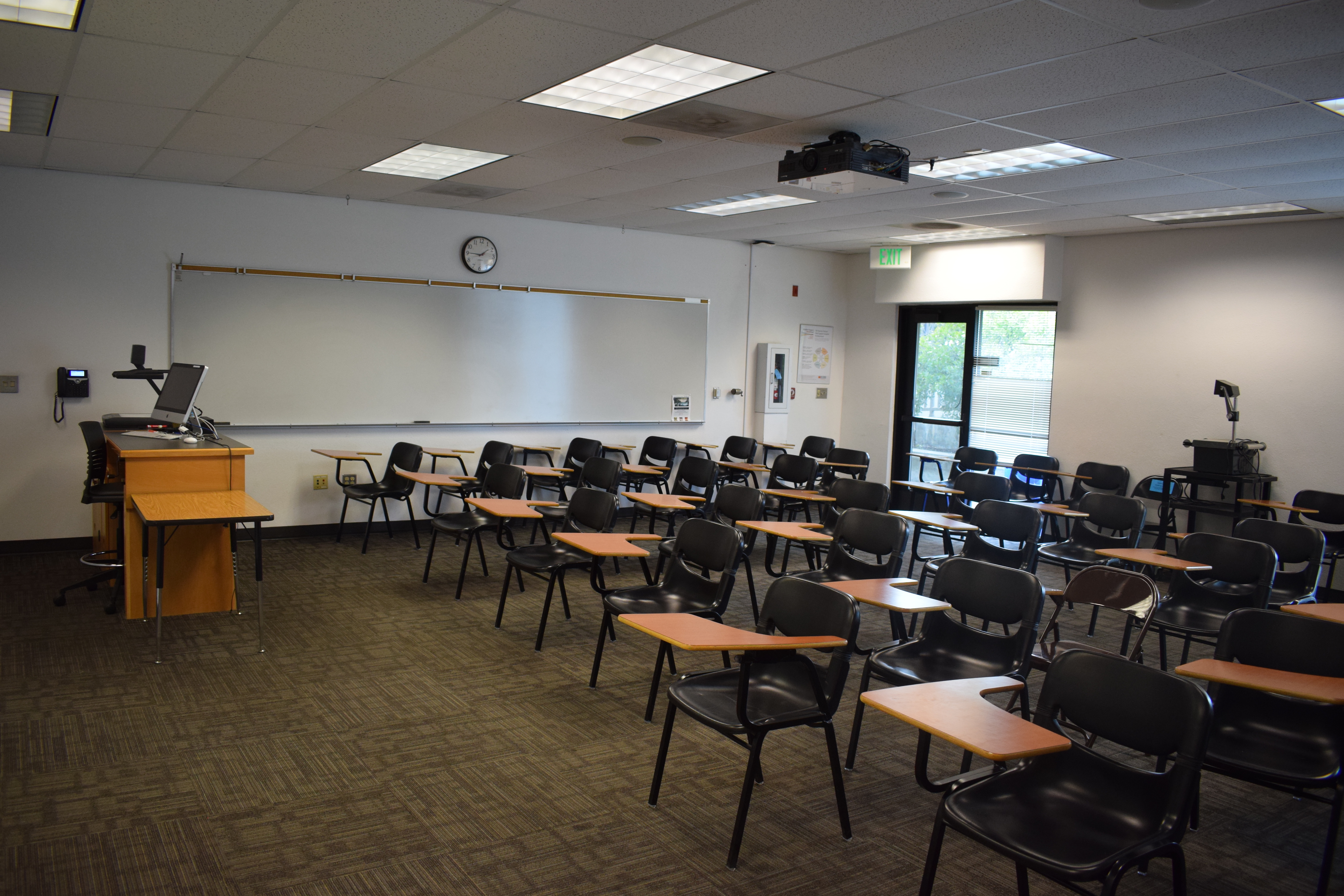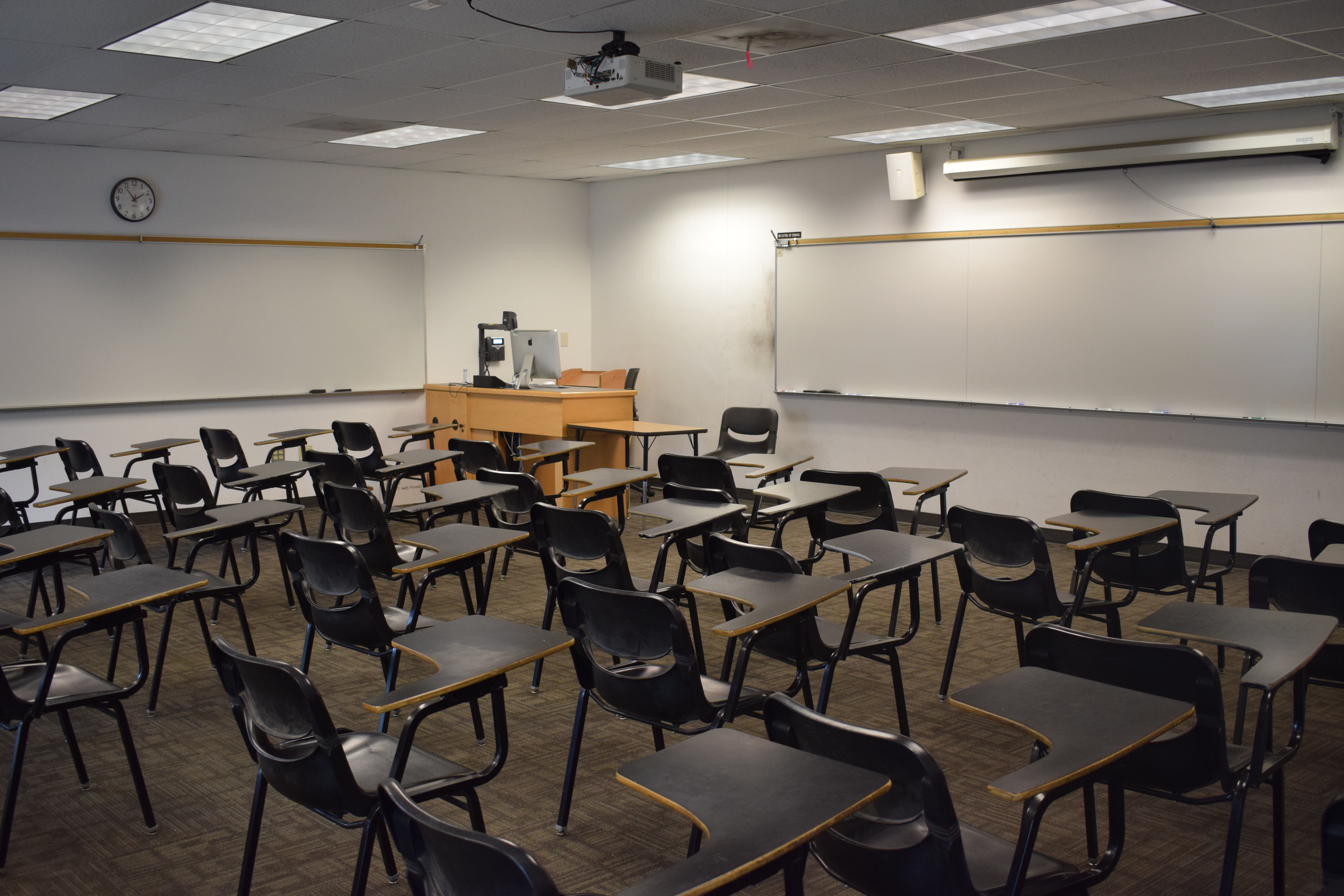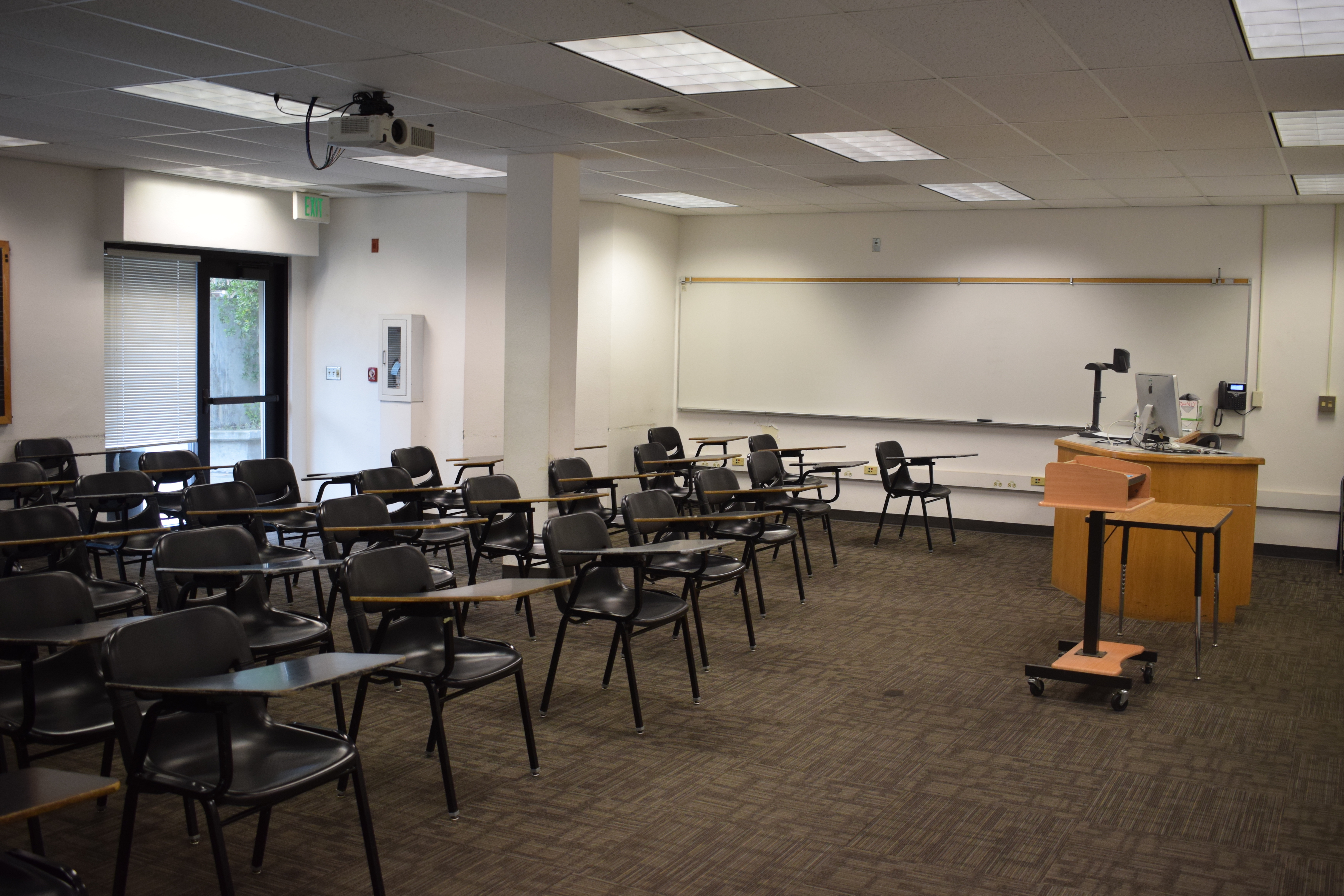 S-Quad: 13 Rooms, 40-123 Person Capacities
The S-Quad is located near the heart of the campus and features standard classrooms as well as larger lecture halls.
S32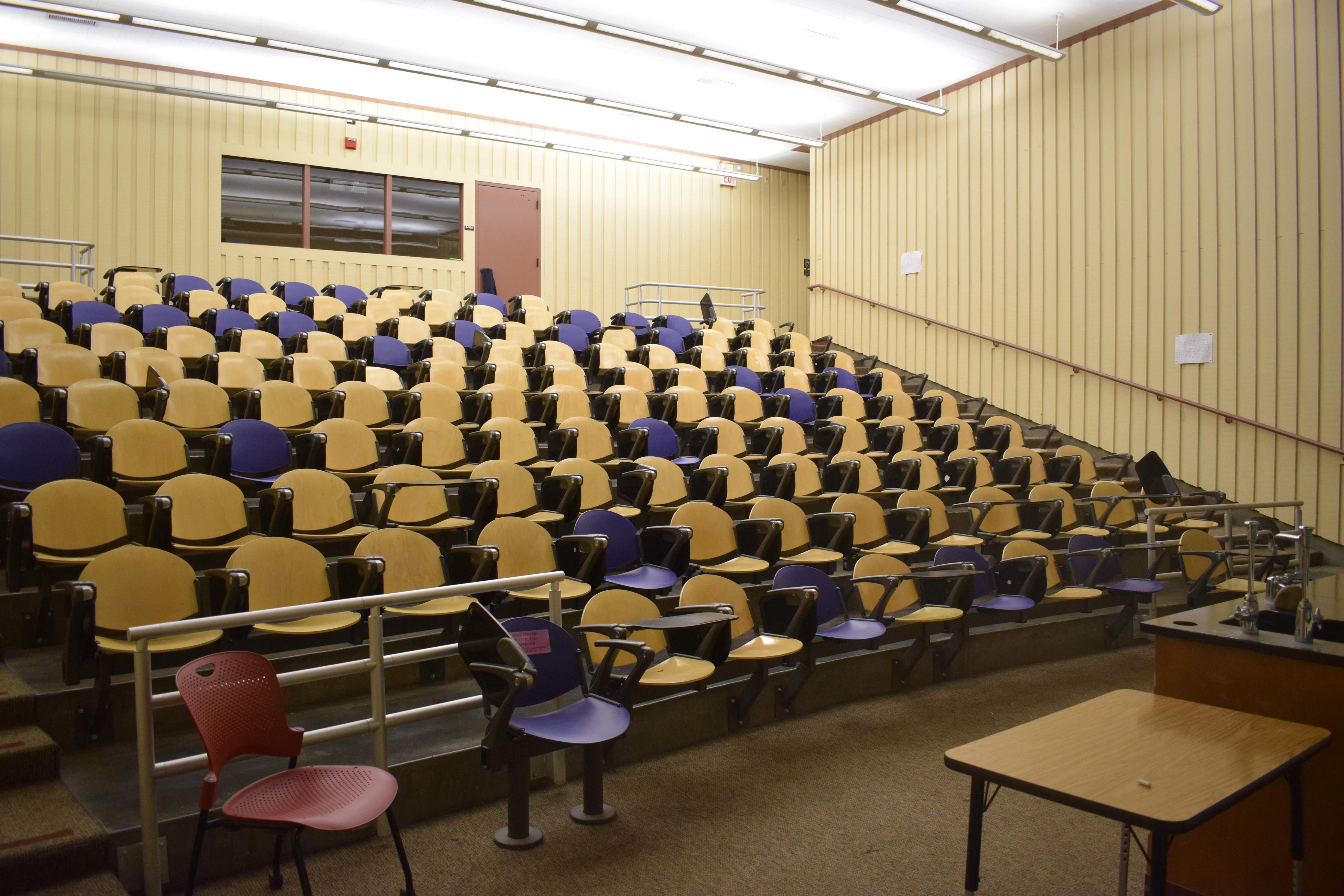 S34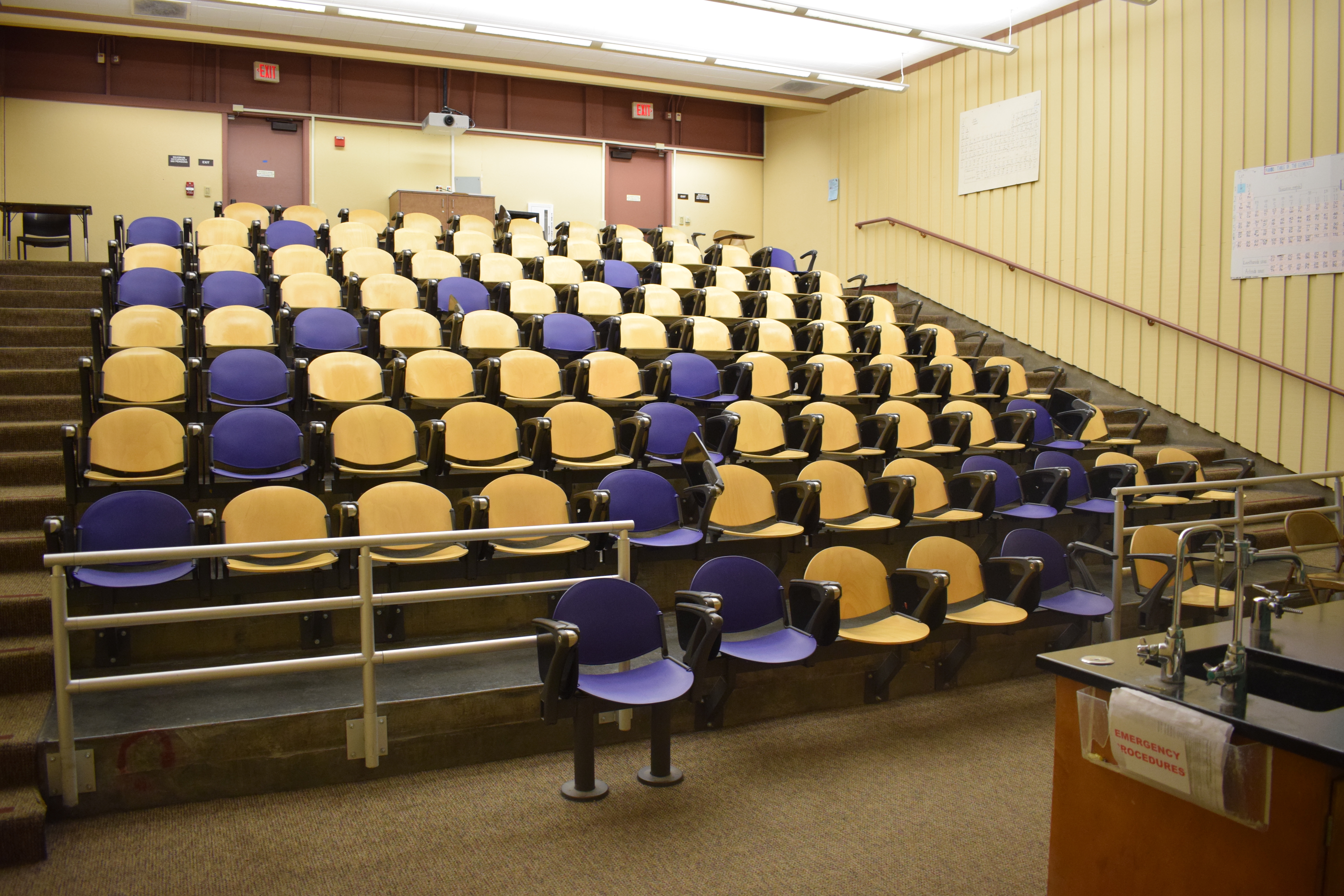 S35
S16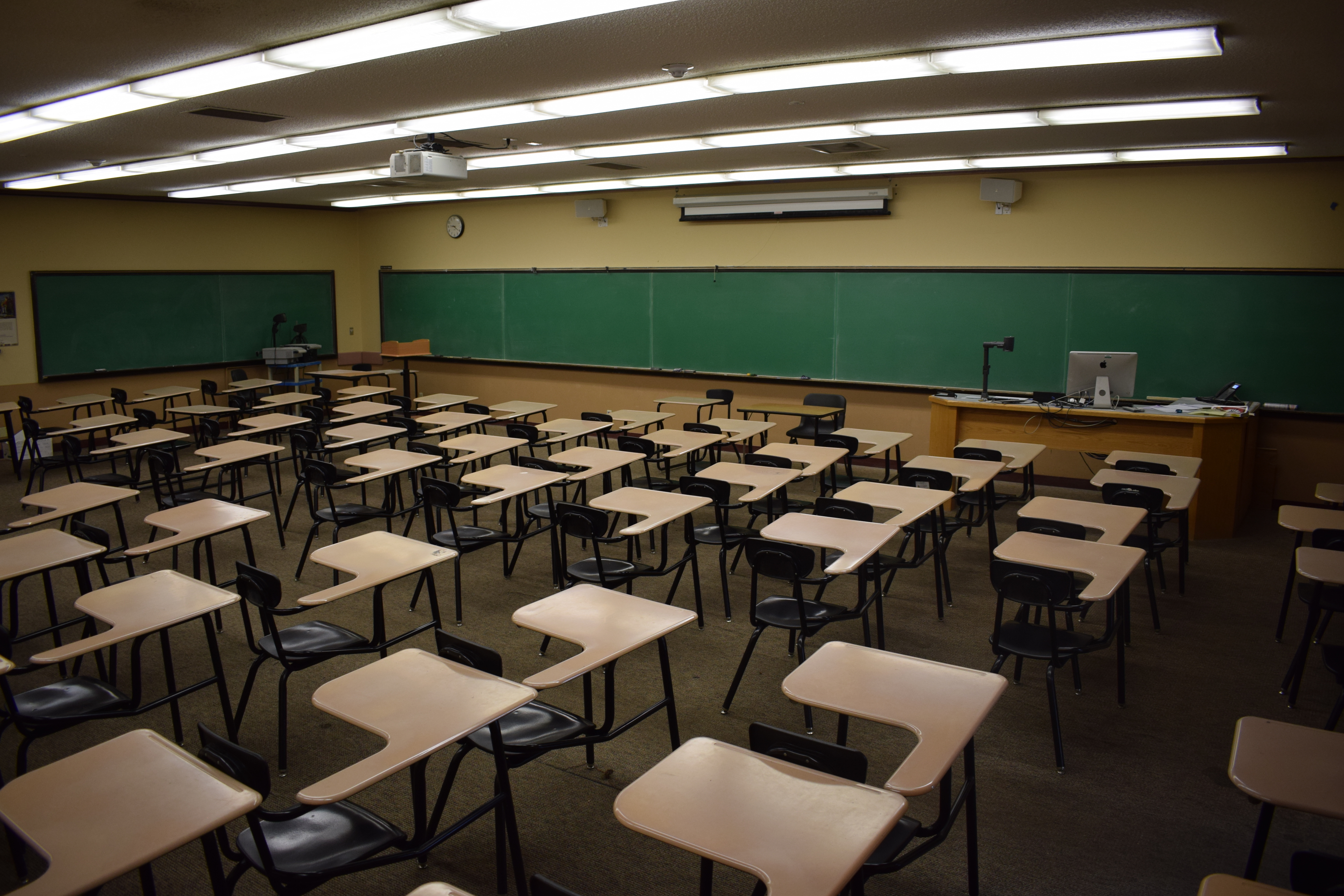 S46
S54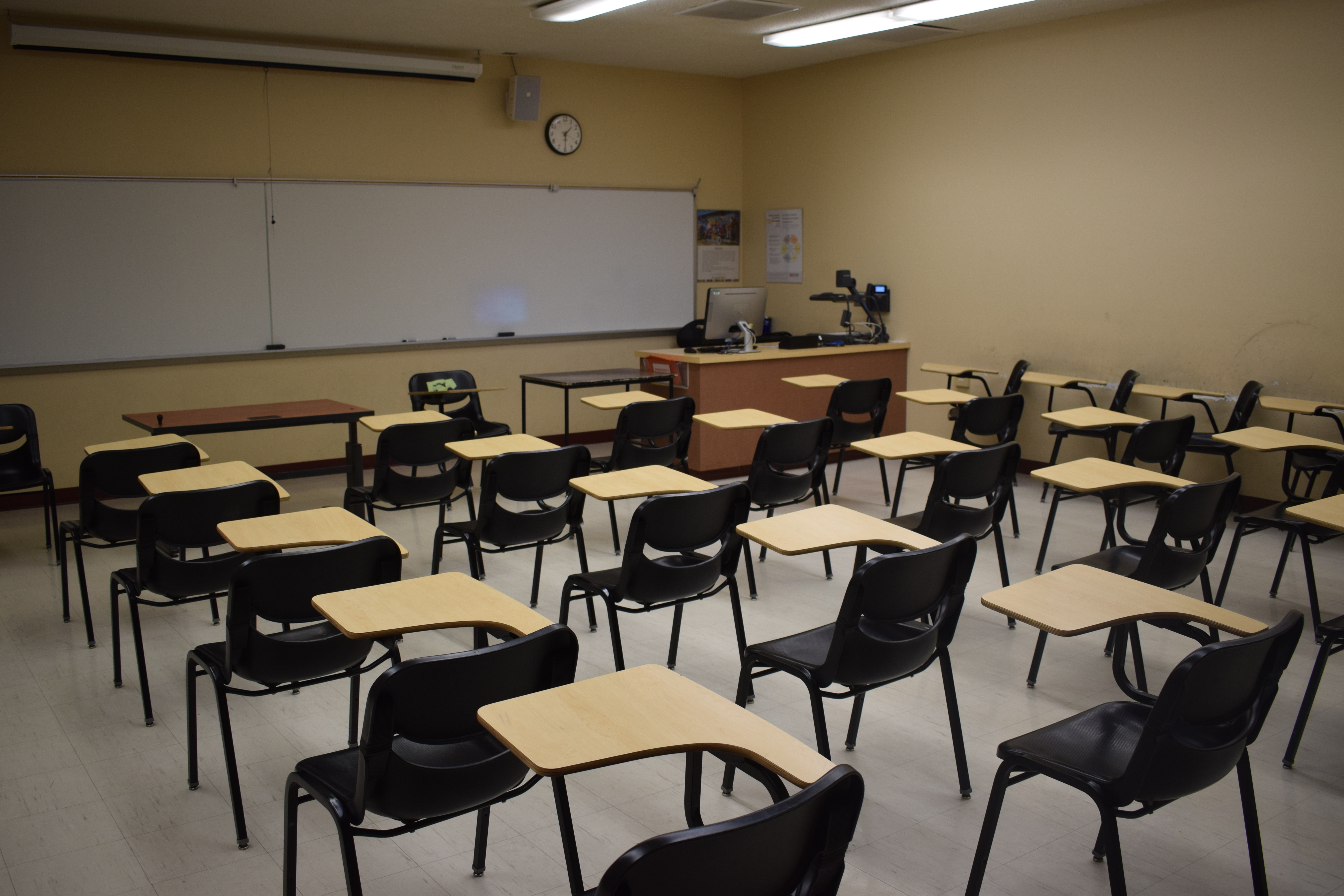 Forum Buildings: 3 Rooms: 106-399 Person Capacities
The Forum building holds some of De Anza's large lecture halls equipped with tiered, theater style seating. The largest being Forum 1 which can hold nearly 400 people.
Forum 1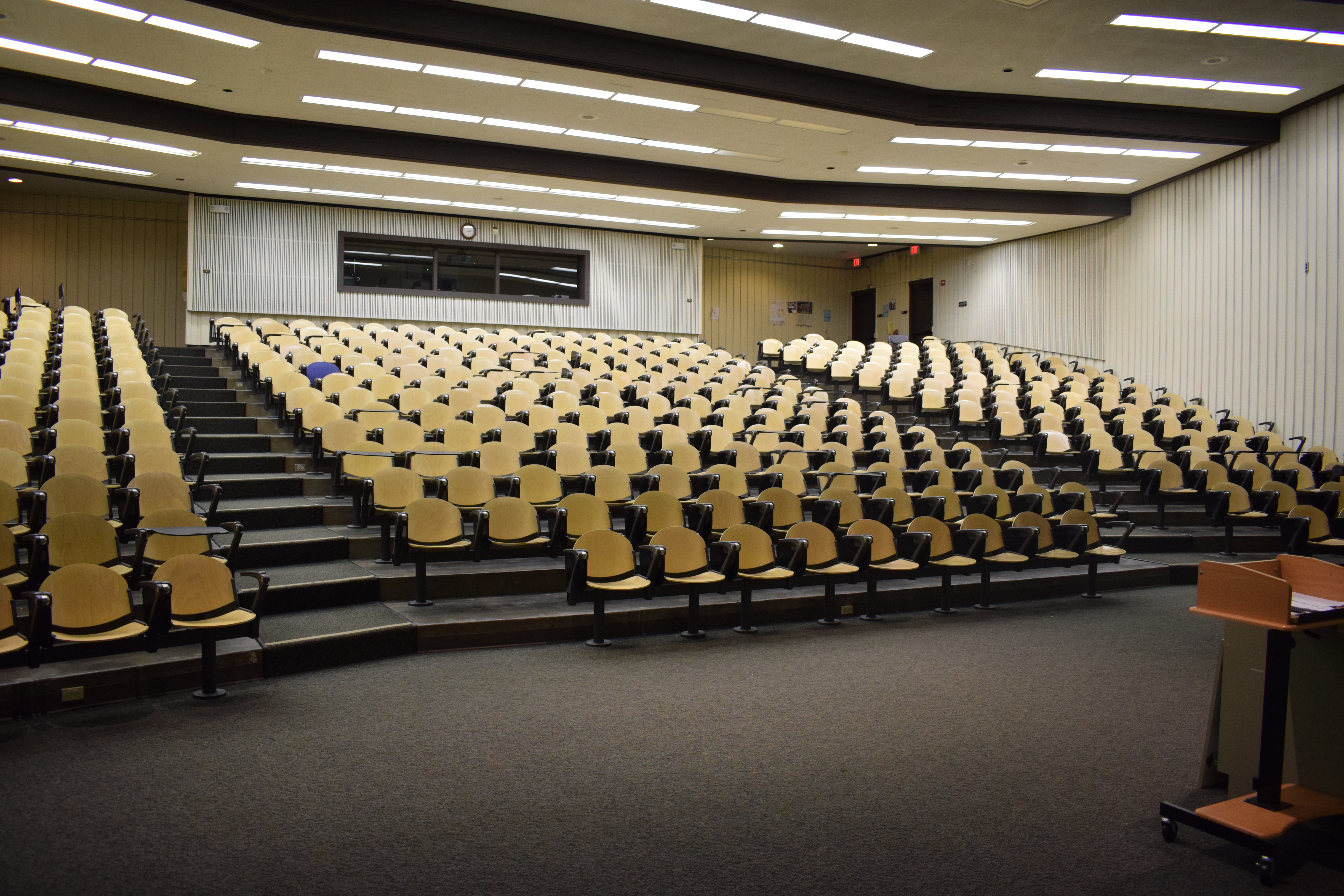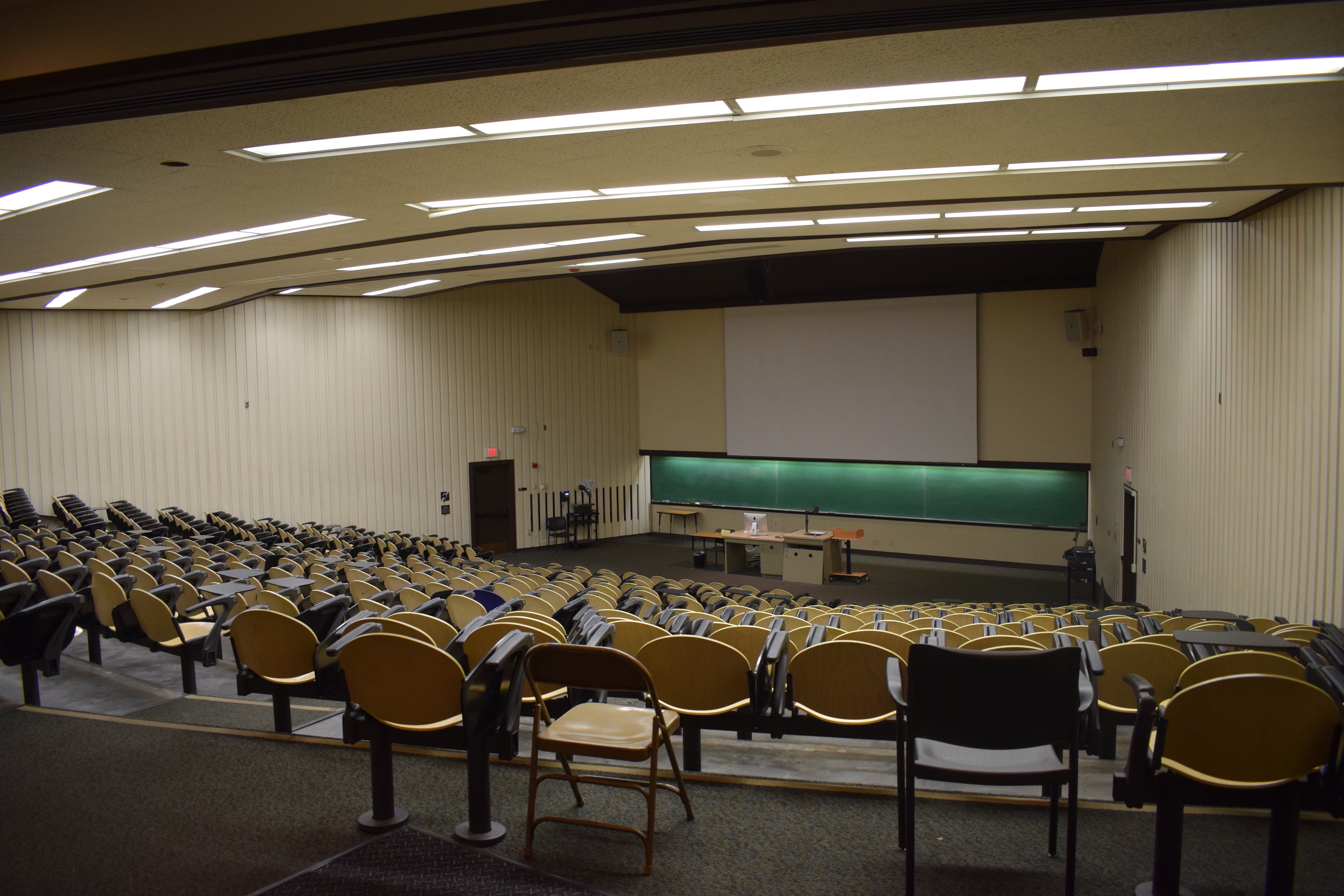 Forum 3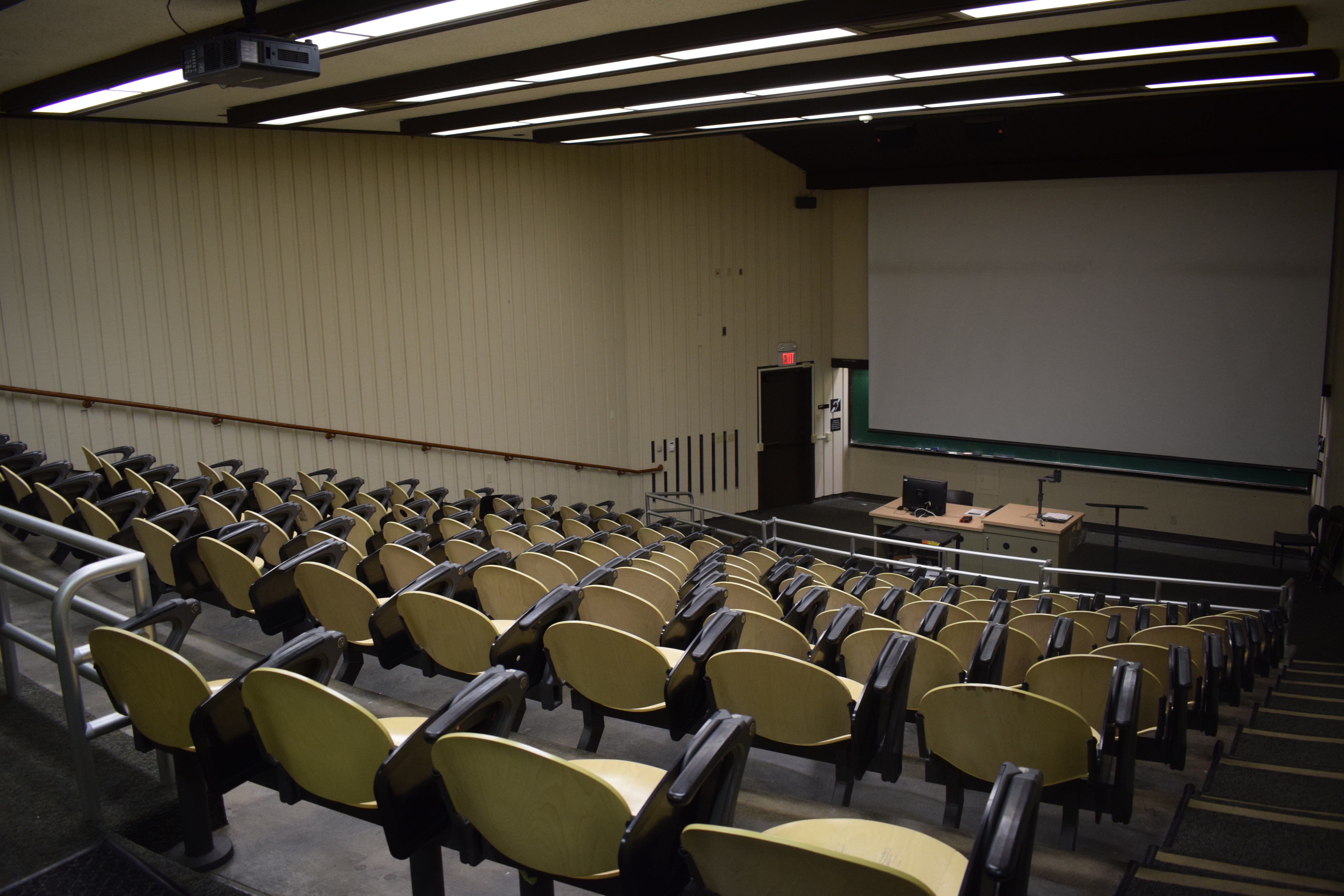 Forum 4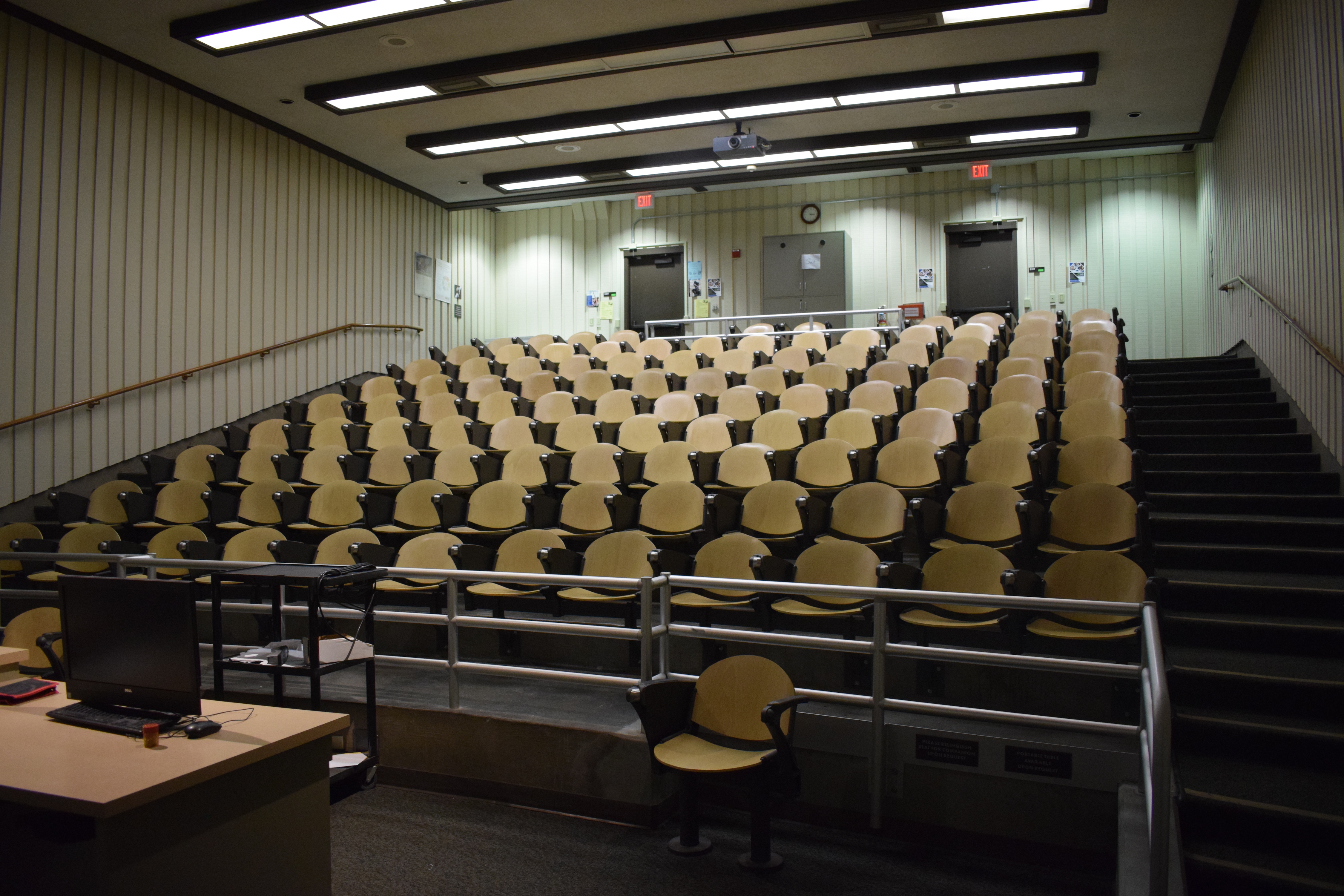 Kirsch Center: 4 Rooms: 50-100 Person Capacities
The LEED Certified Kirsch Center is located on the south east portion of the campus and is home to our Environmental Studies programs. The Kirch Center feature several small lectures rooms, a study area on the second floor, and a large lecture hall.
KC 115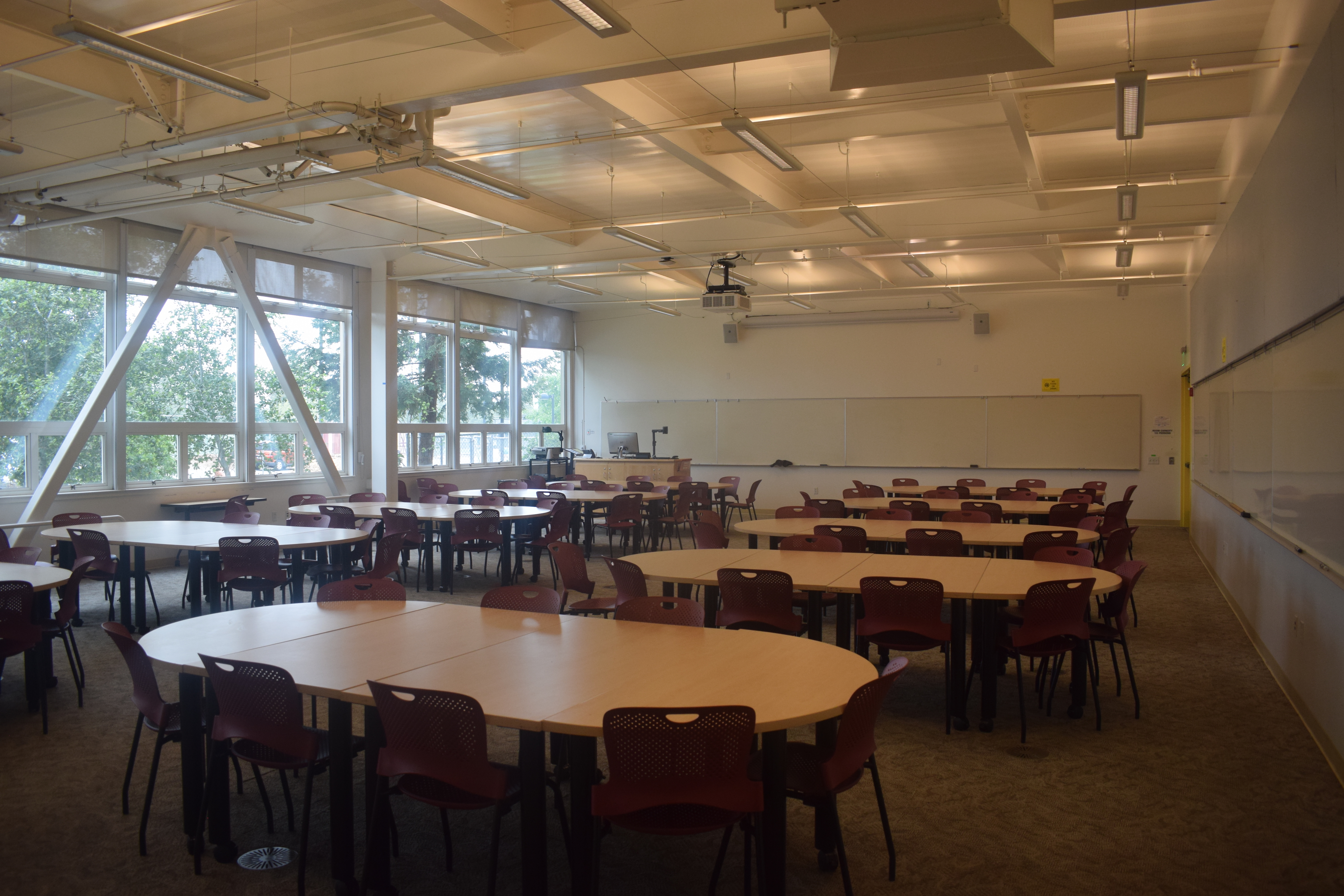 KC 113
KC 239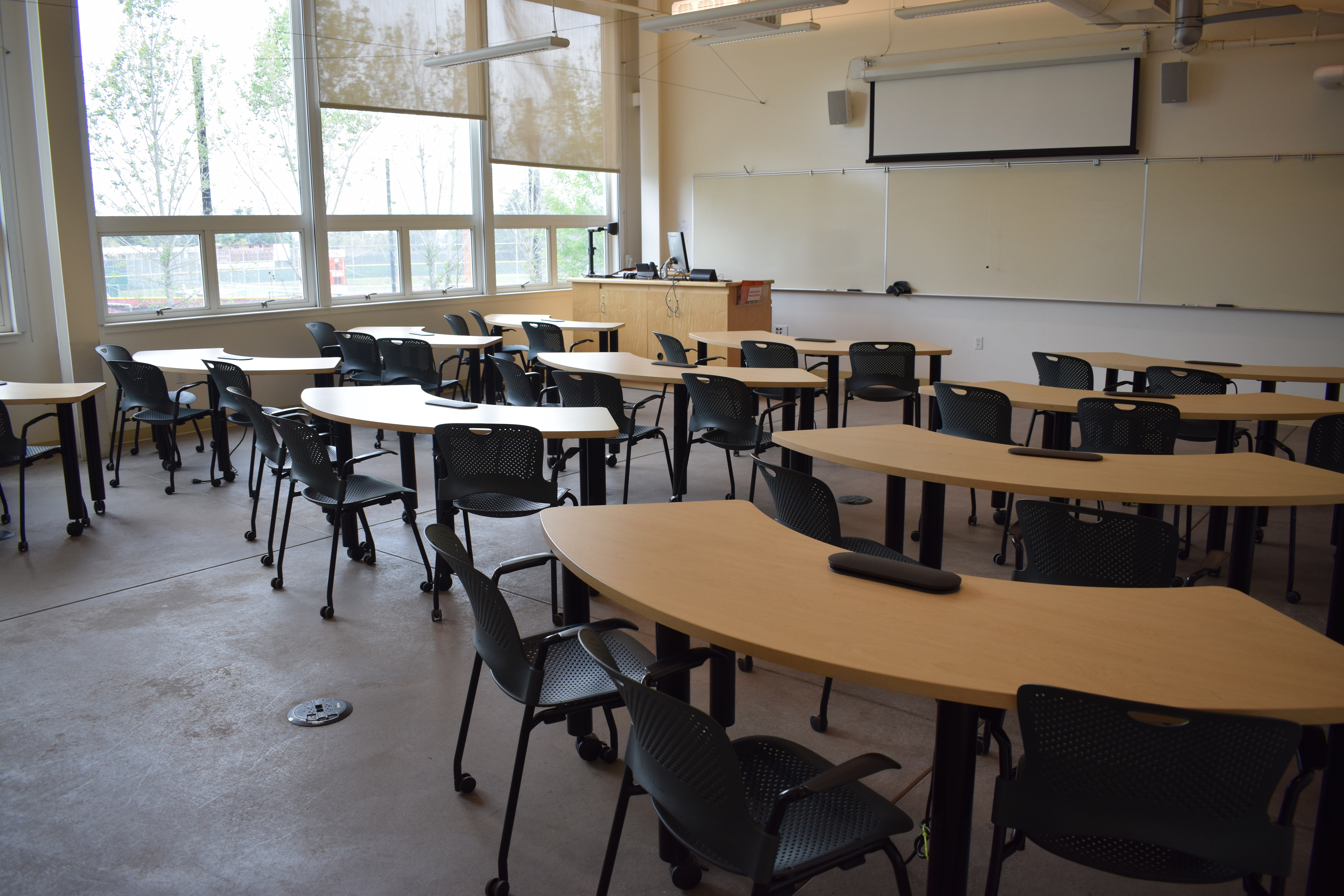 MCC Building: 4 Rooms: 43-80 Person Capacities
The MCC or Multi Cultural Center is located directly next to parking lot A and B. This building has 4 renovated rooms available with varying sizes. There are two standard lecture rooms and two larger theater style lecture rooms.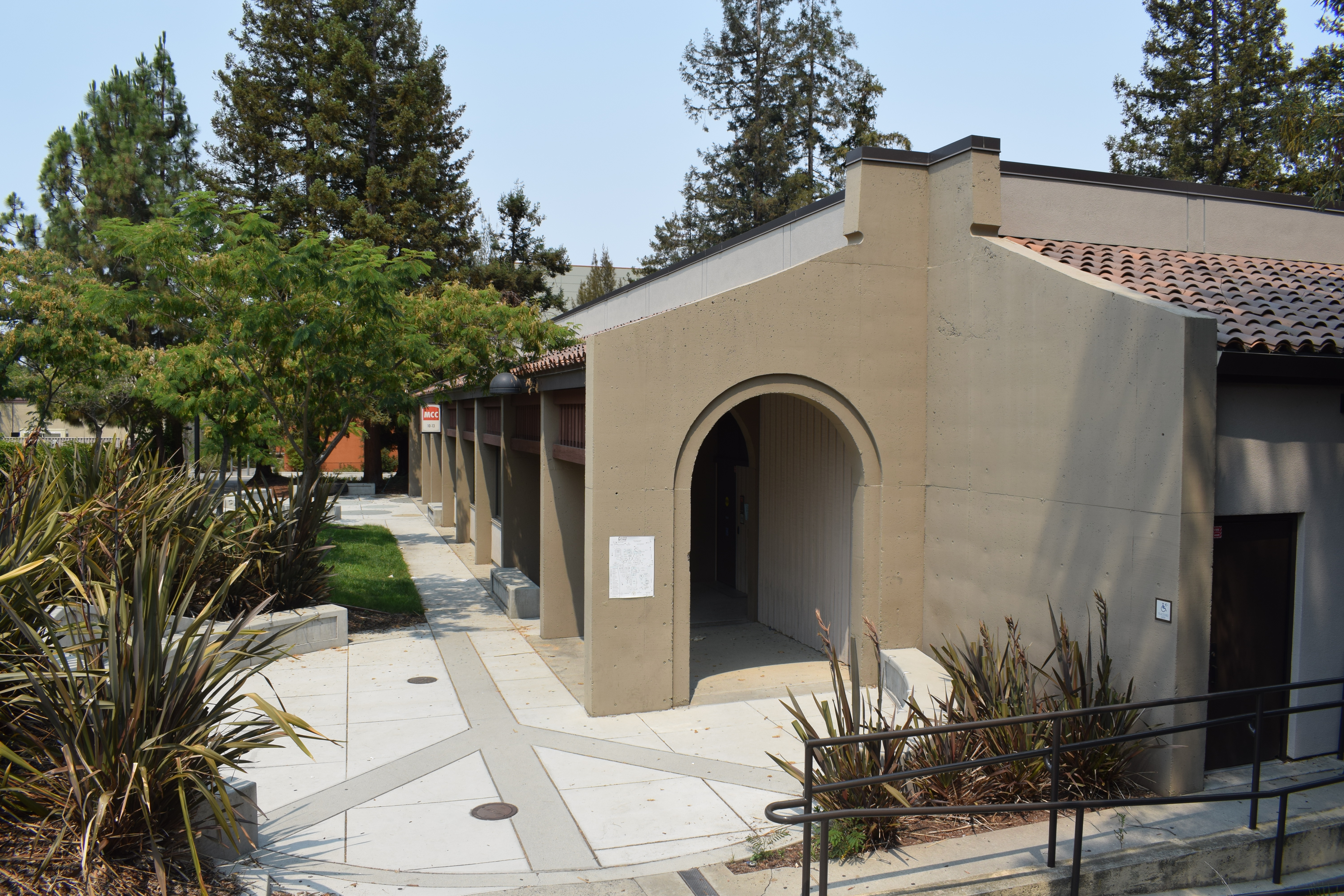 MCC 10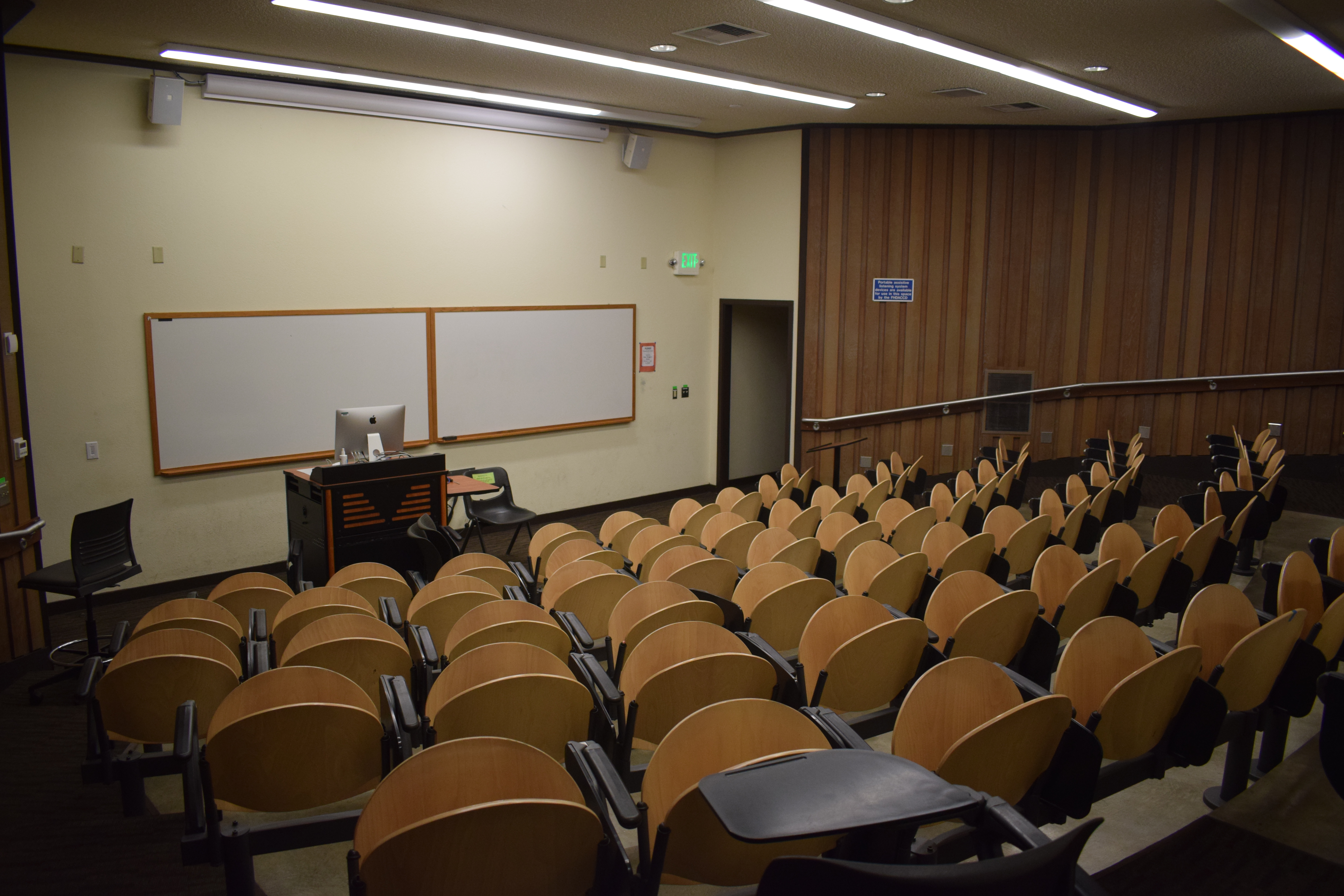 MCC 12
MCC 13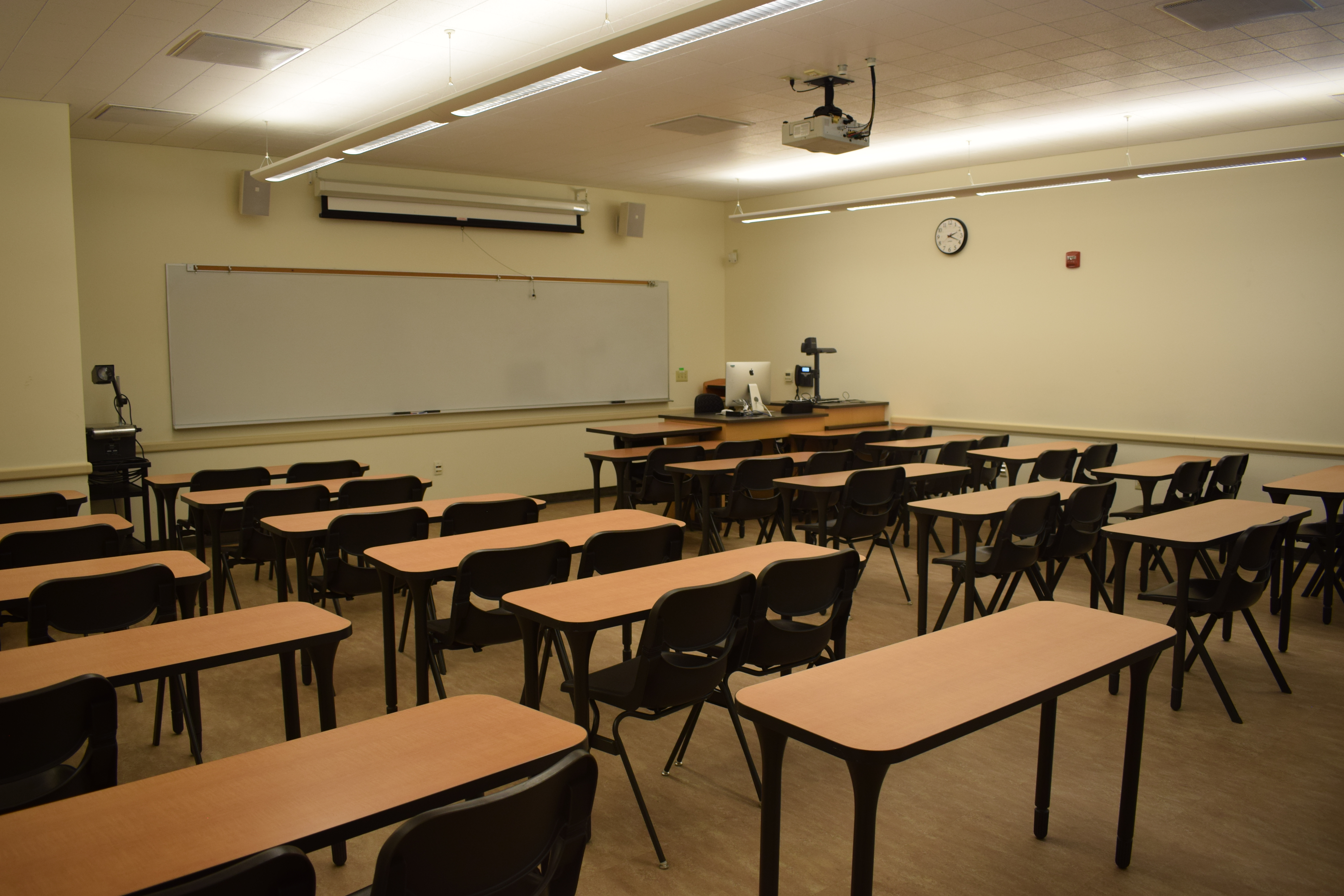 MCC 17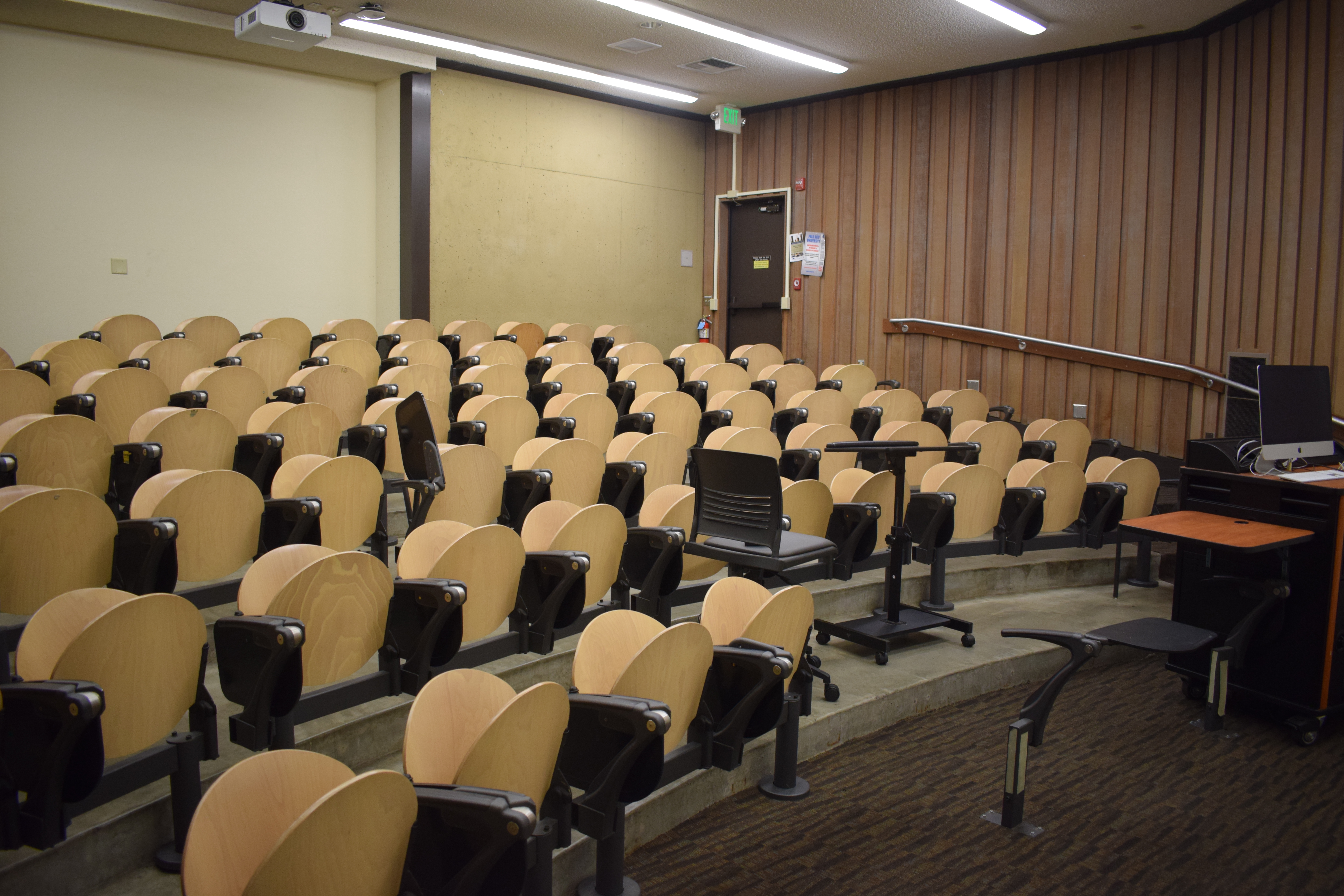 East Cottage: 40 Person Capacity
The East Cottage features a cozy meeting space with convenient parking next to the Flint Center parking garage. The East Cottage is equipped with all of the AV amenities for small meeting including projection, a computer, and white board.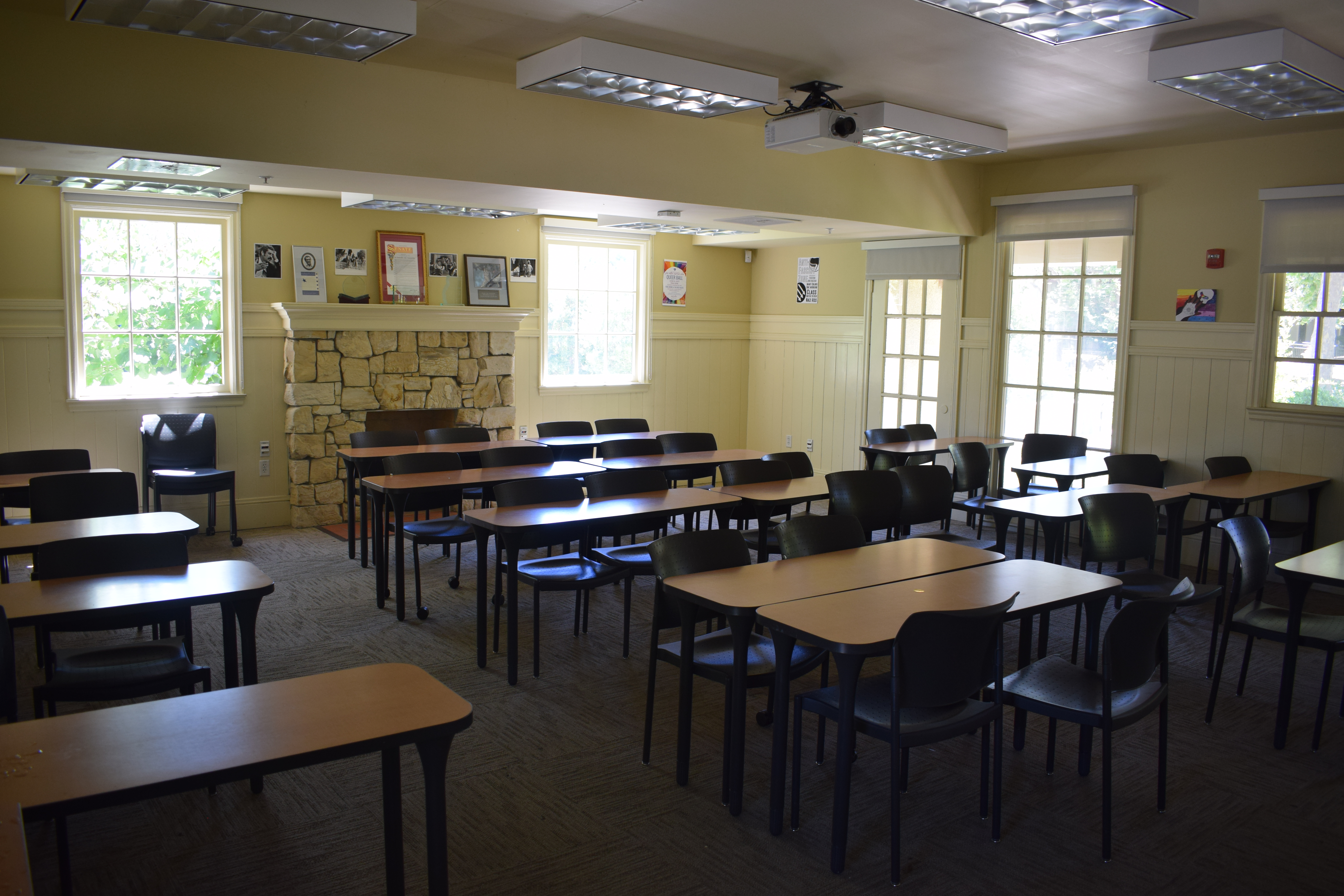 ATC Private Theater: 108 Person Capacity
Located on the basement level of the Advanced Technology Center (ATC), room AT 120 is a perfect space for a private screening or guest speaker event. AT 120 features full surround sound, theater seating, and a small risen stage.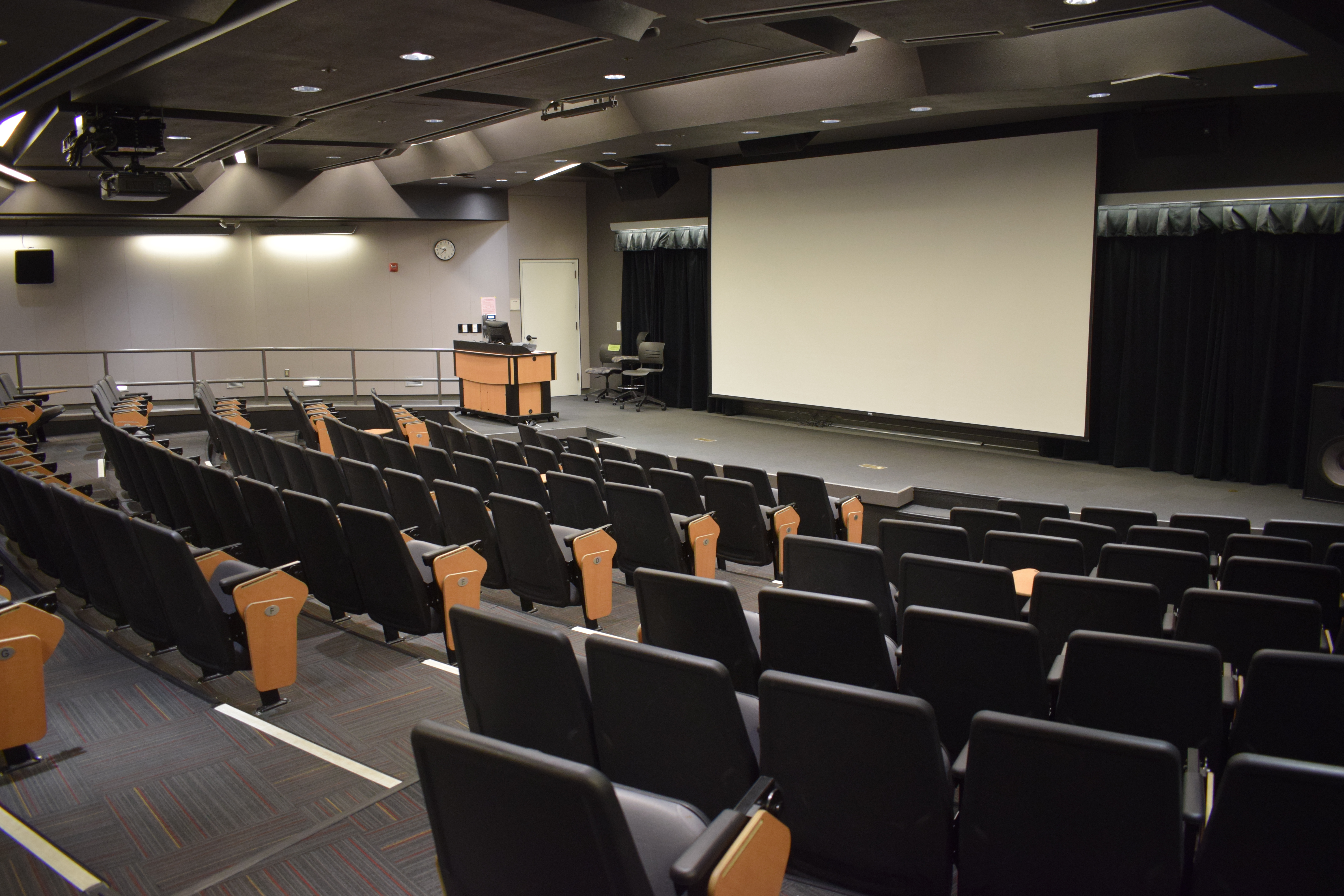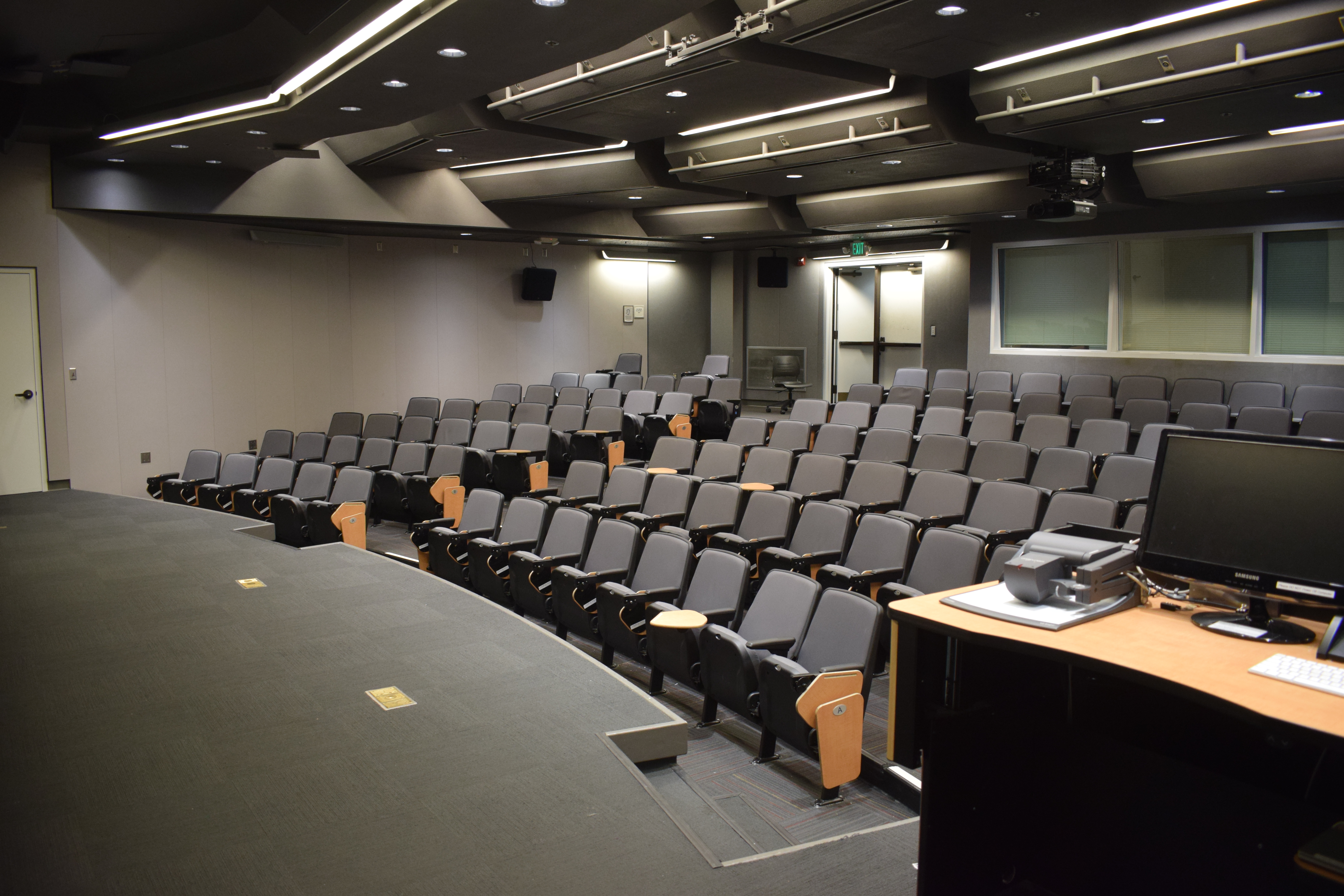 Other Facilities
For information about booking locations within the Hinson Campus Center (HCC), please contact Patrick Gannon at (408) 864-8515 or gannonpatrick@fhda.edu
Sunken Garden
The sunken garden is our primary outdoor facility at De Anza College and has been used for a wide variety of events such graduations, retirement parties, market places, Flint Center overflow and even weddings. The sunken garden is a historic landmark of Cupertino, being part of the original property before the College was established. The sunken garden's iconic fountain was constructed in 1991 and has been a staple of the campus since.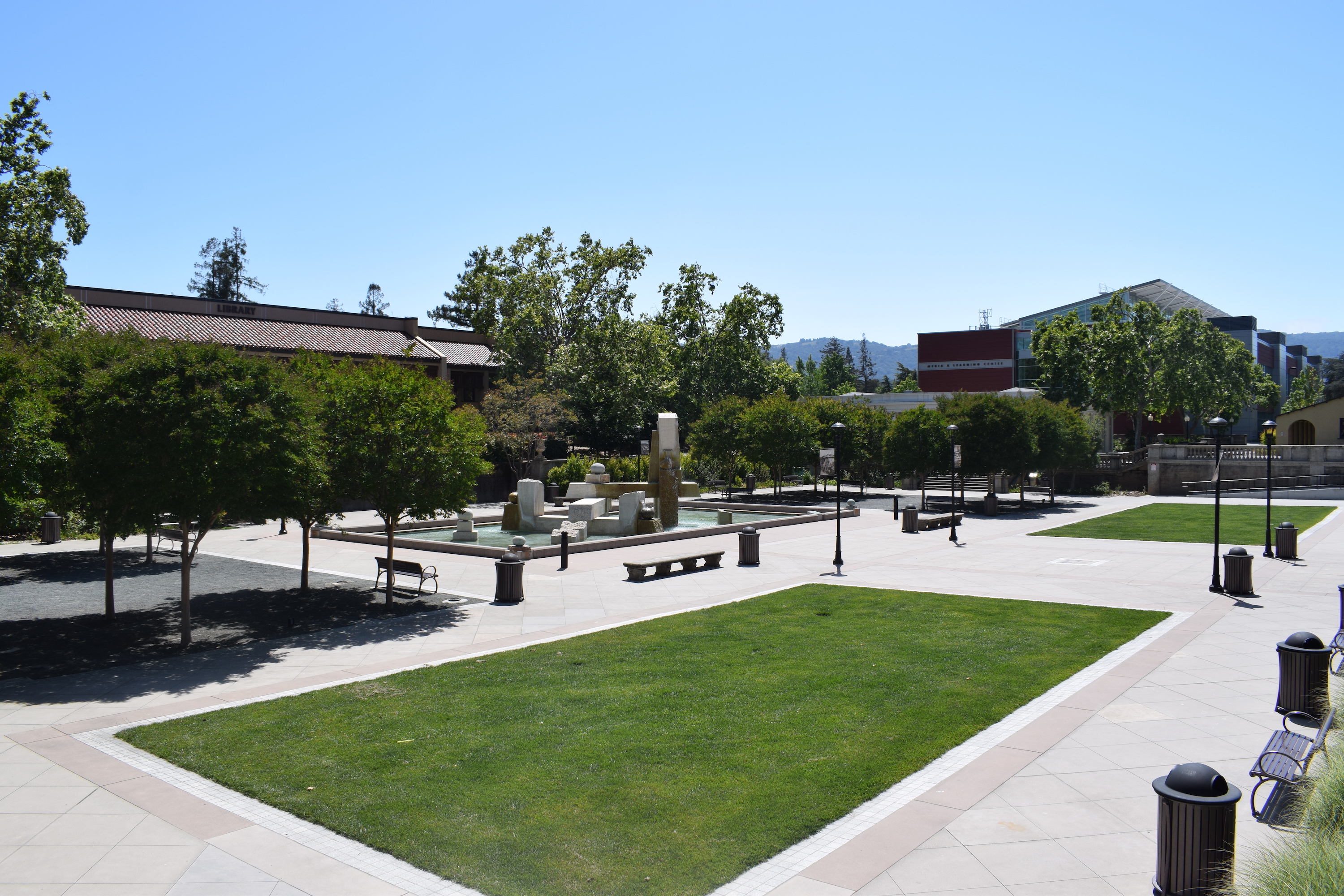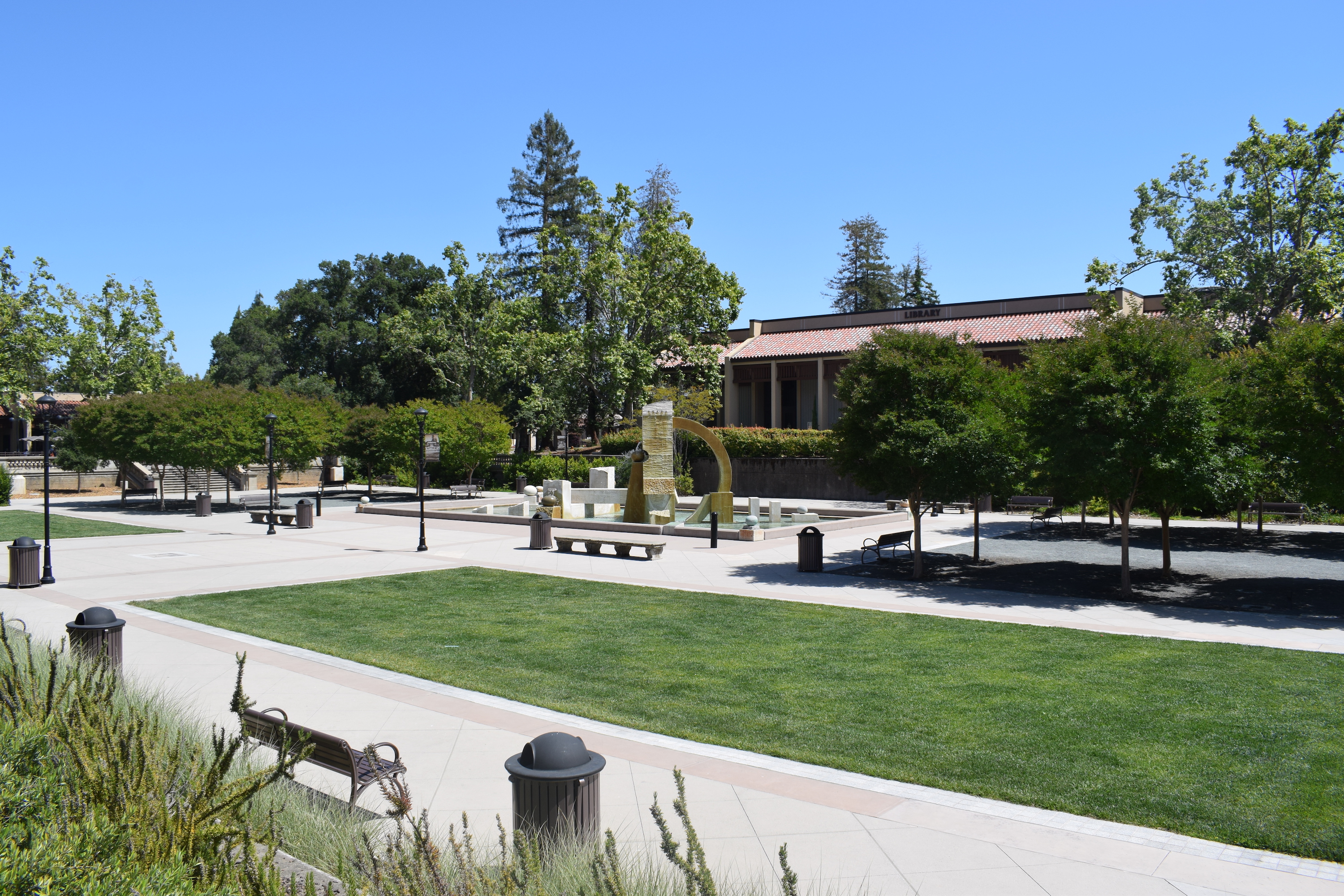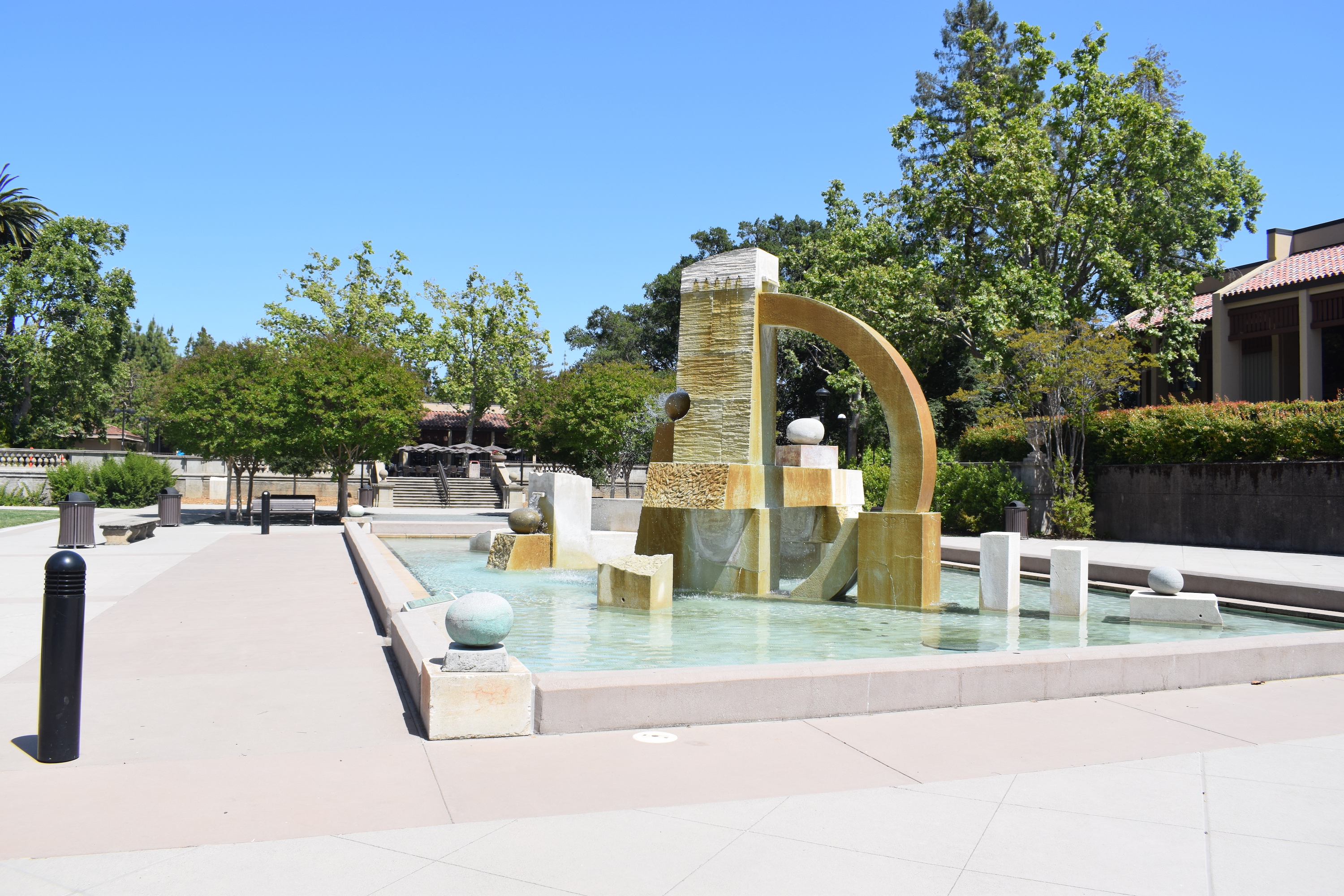 Conference Room A & B
The conference rooms can be booked individually or combined with the air wall removed. Both sides feature multi media systems complete with sound systems, microphones, and projection.
Conference Room A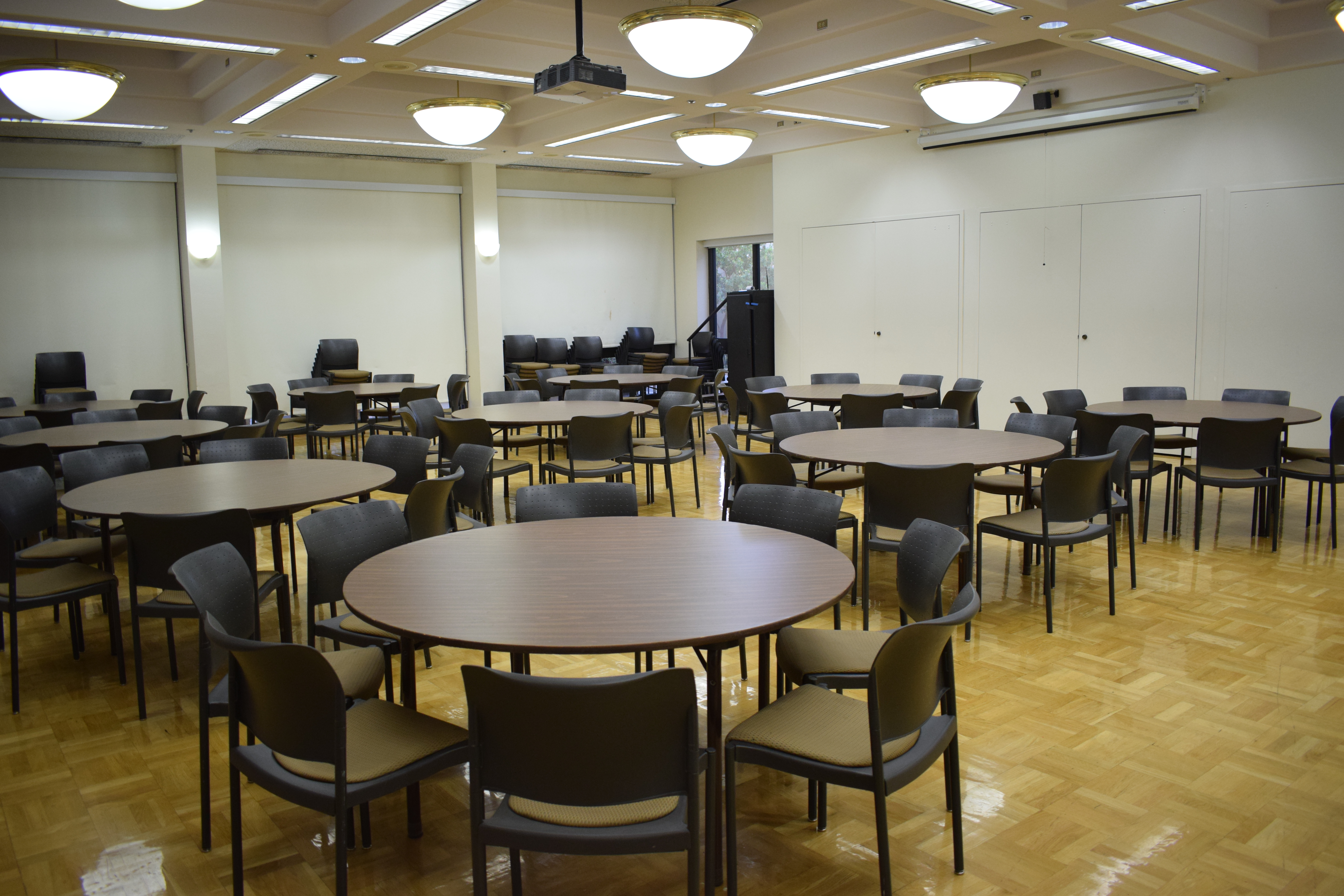 Conference Room B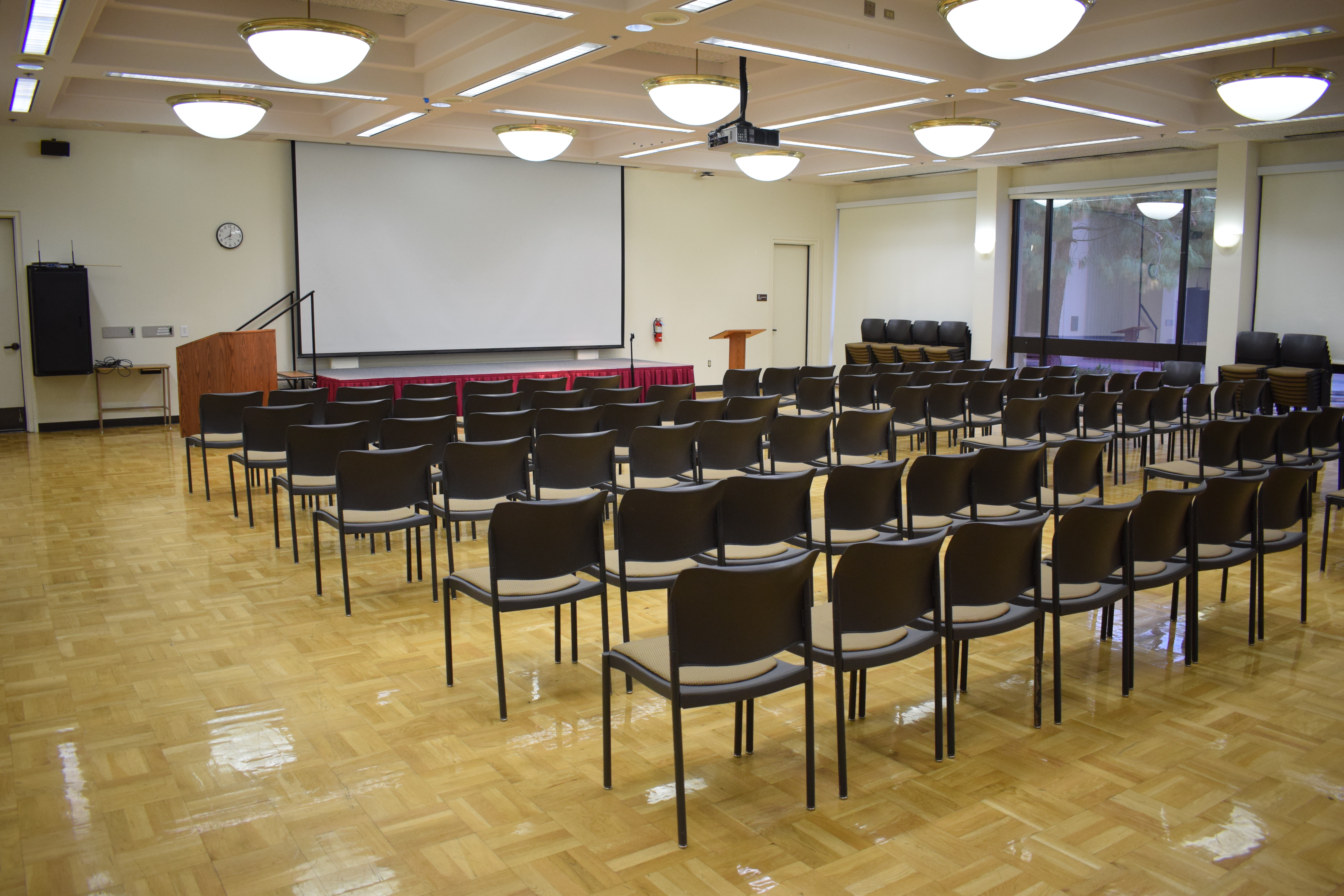 Don Bautista Room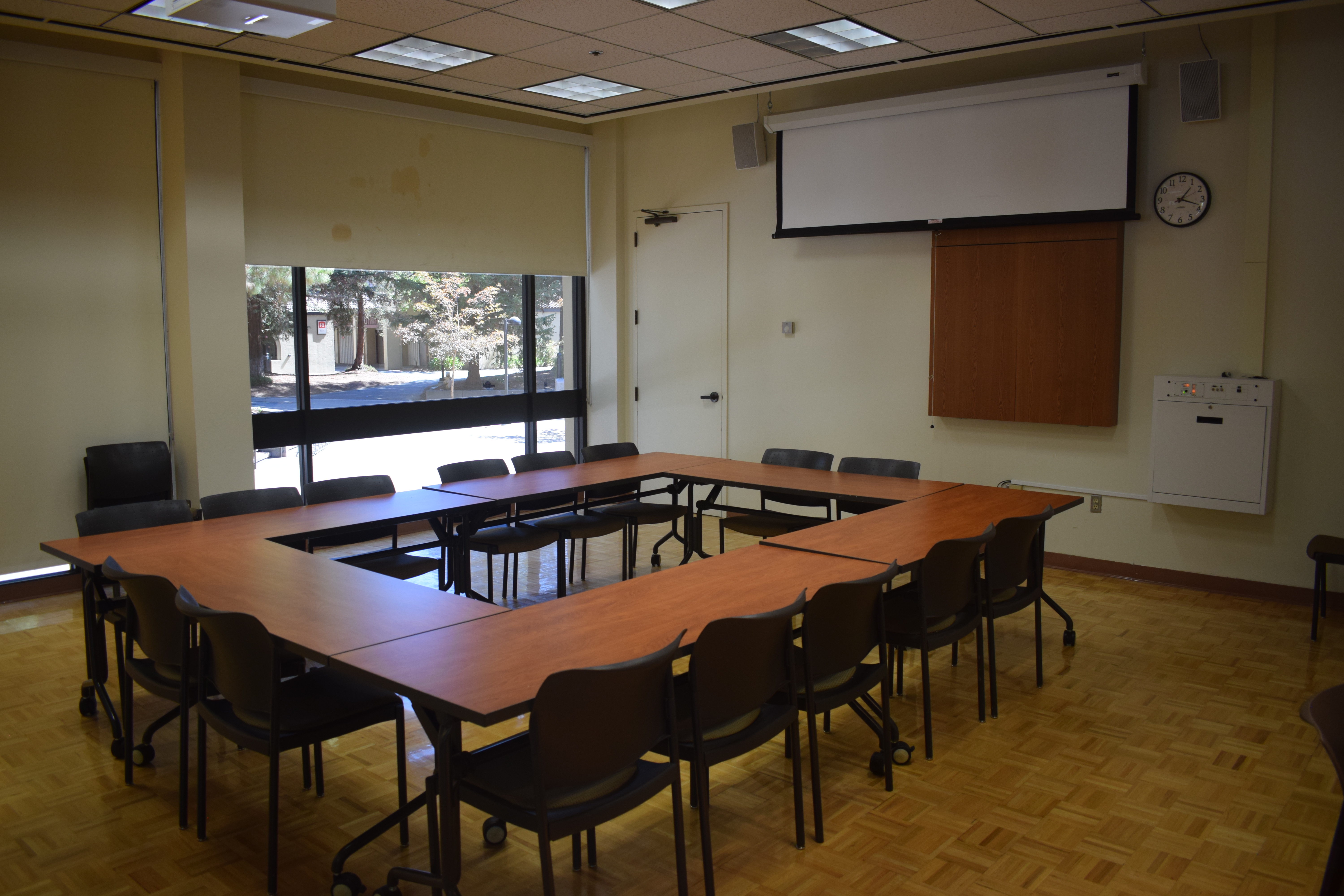 Fireside Lounge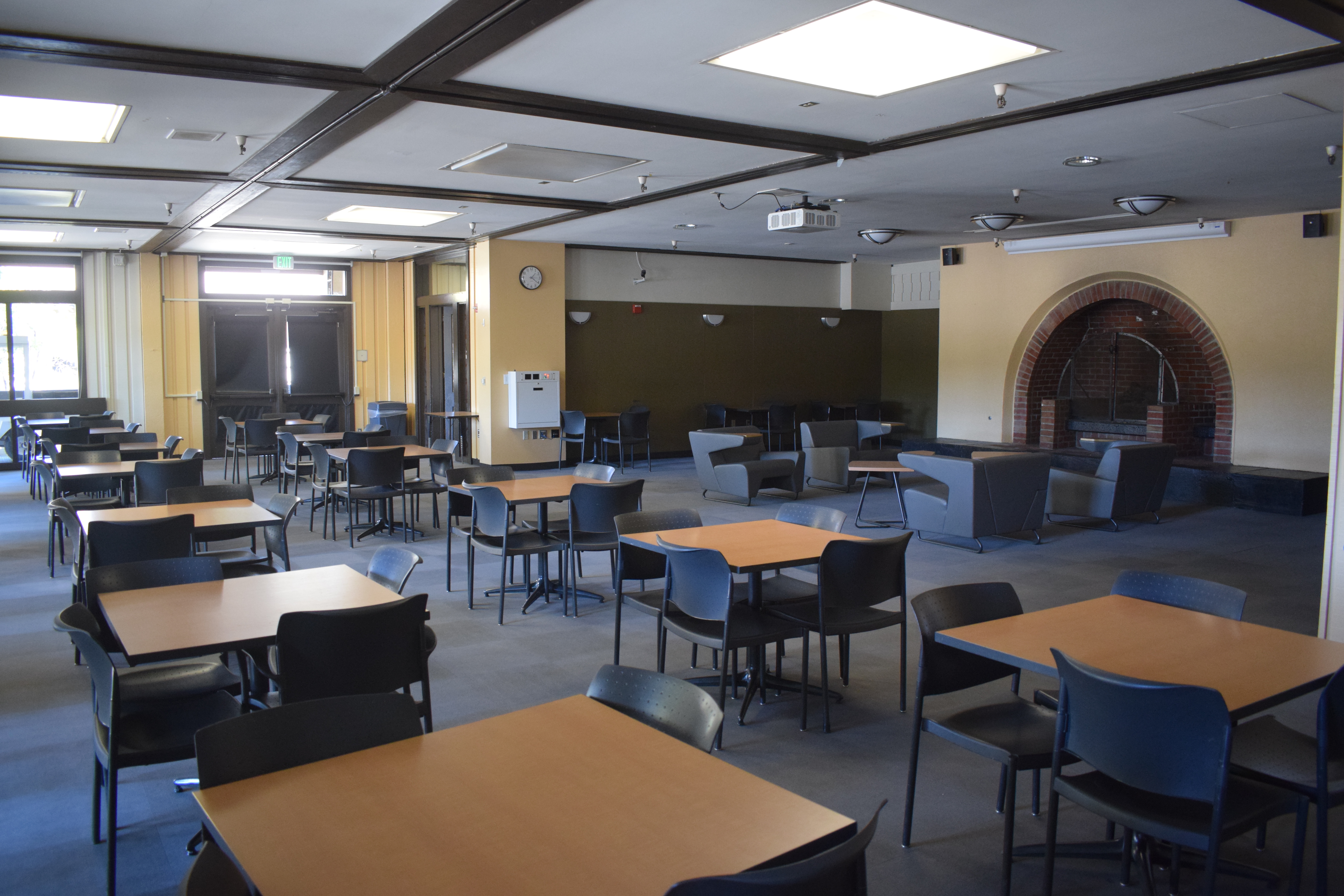 El Clemente Room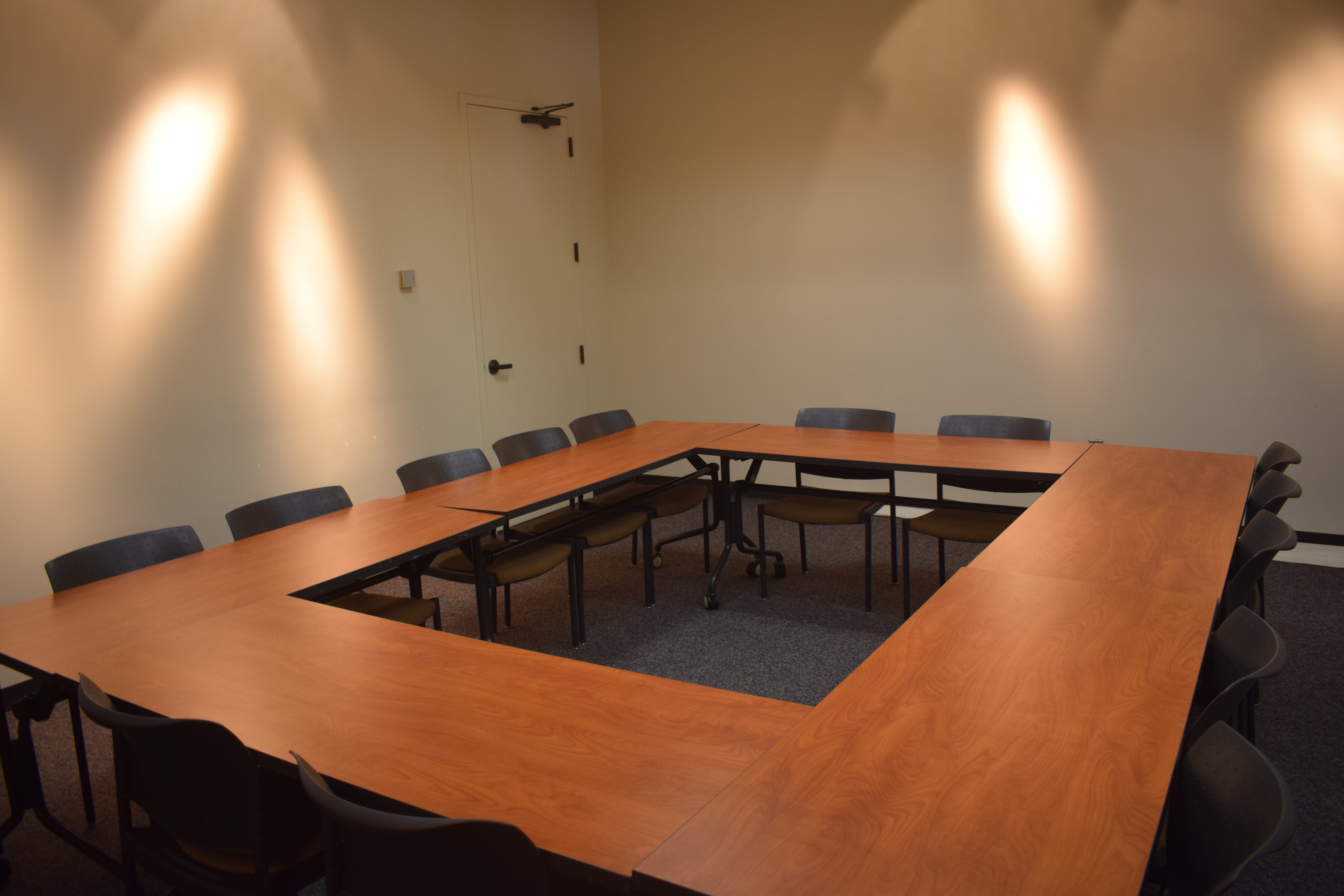 Santa Cruz Room