Get Ready for Commencement!
The 2019 commencement ceremony will be held in the De Anza College Stadium on Friday, June 28.
Please note
There will be photographers and videographers recording activities before, during and after the graduation ceremony. If you prefer not to have your image recorded or used by De Anza College in informational and promotional materials, please notify the photographer or videographer.
Can't make it to the ceremony? You can watch the livestream with captions on this page.
Until then, you can still enjoy the official video and photos below from De Anza's 2018 ceremony.
---
2018 Commencement Ceremony
Watch the Official Graduation Video!
---
2018 Photo Gallery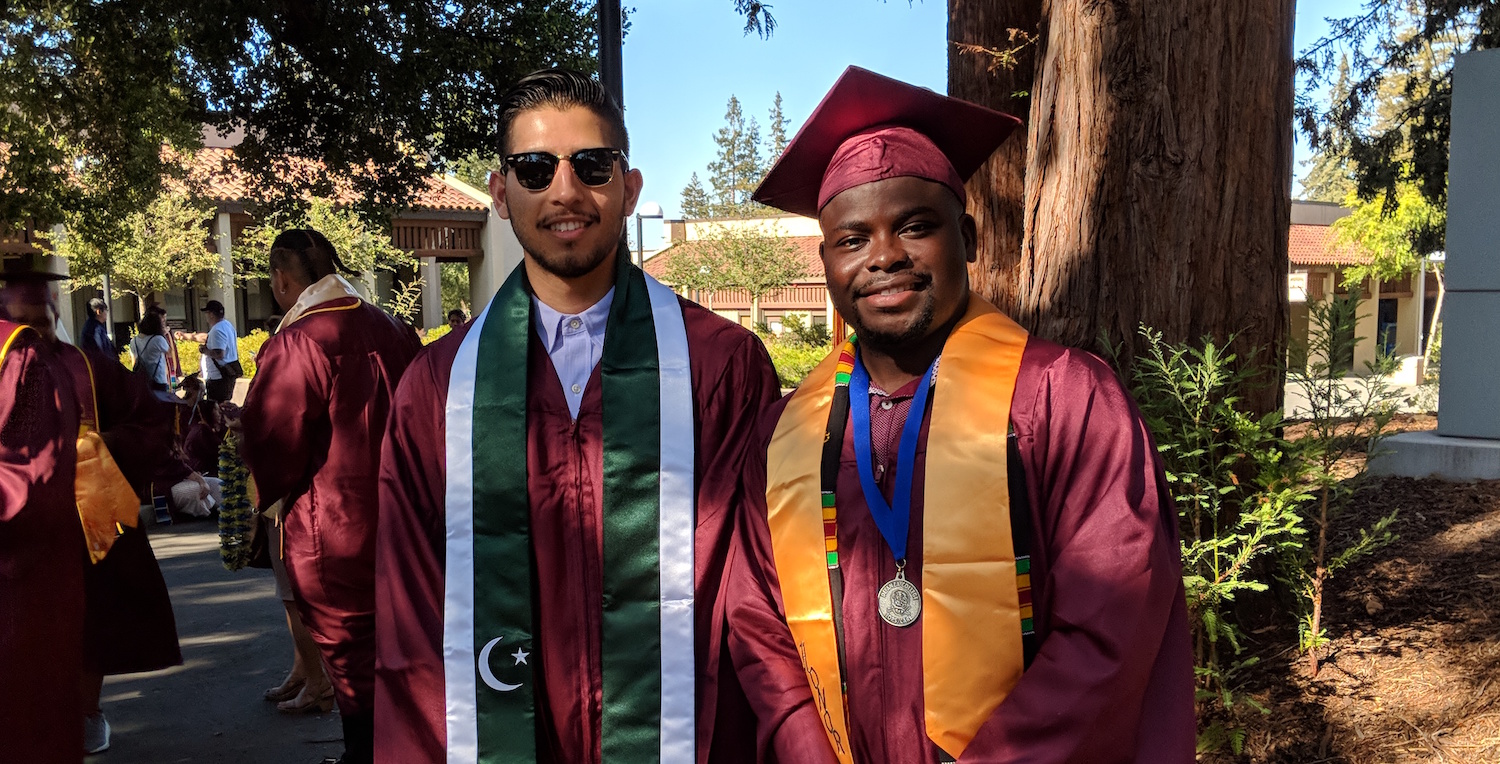 (click on the photos below)