Get Ready for Commencement!
Check back here for information about the 2019 graduation ceremony in June. And remember to visit the End-of-Year Celebrations webpage for details about all kinds of grad-related events that are coming up this spring.
Meanwhile, you can still enjoy the official video and photos below from De Anza's 2018 ceremony.
---
2018 Commencement Ceremony
Watch the Official Graduation Video!
---
Photo Gallery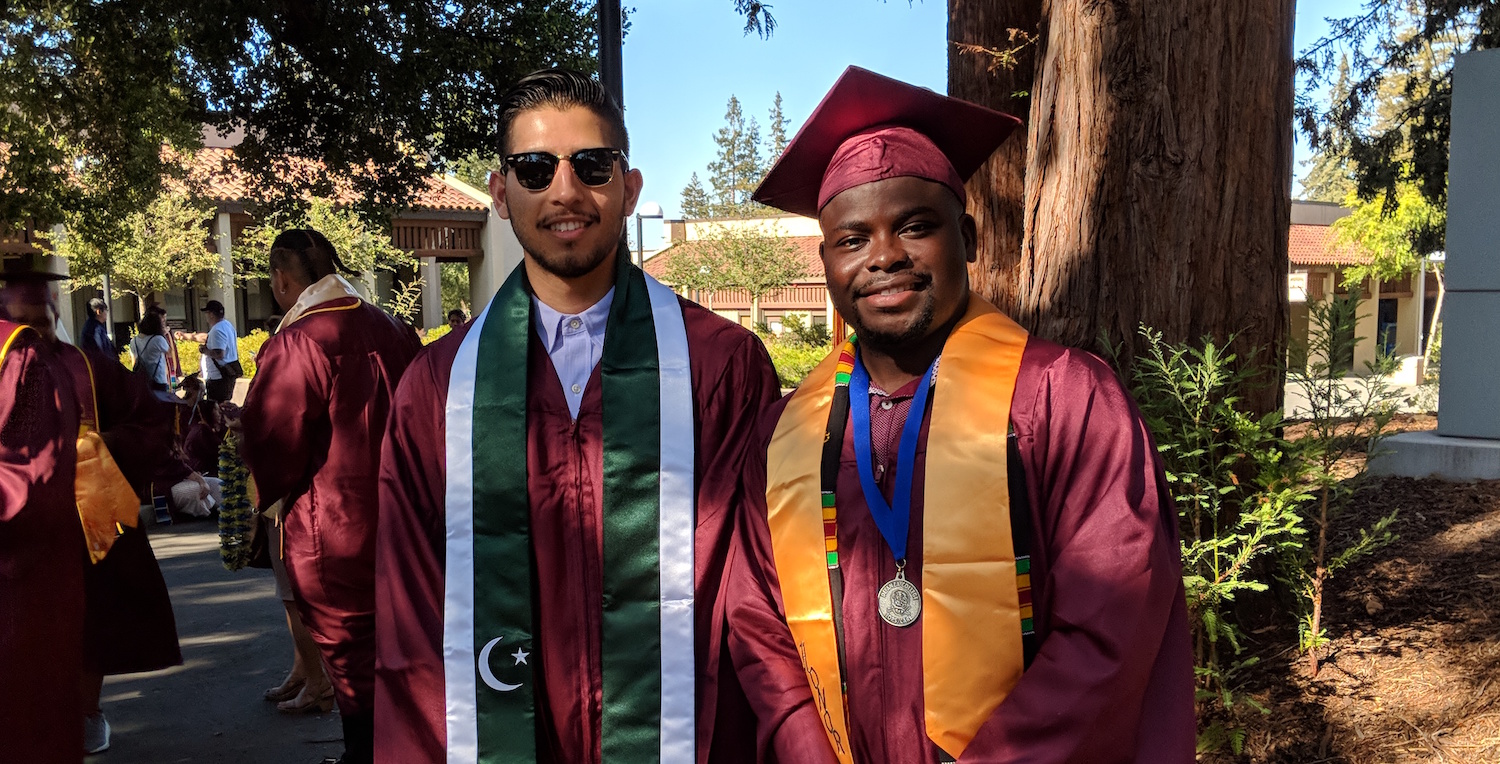 (click on the photos below)
---
Watch the Livestream

Anisa Chaudhry Selected as Graduation Speaker
Anisa Fatima Chaudhry, winner of the A. Robert DeHart Memorial Scholarship, was selected as the keynote speaker for De Anza's 2018 commencement ceremony.
Chaudhry, 20, is graduating this year with an associate degree in Liberal Arts and a certificate in Leadership and Social Change, before transferring to the University of California, Berkeley, in the fall.
In her two years at De Anza, Chaudhry has become a prominent student leader. She was president of the Muslim Students Association, served on the DASB Senate, helped organize the Student Voices United for Change conference and has spoken at campus events about equity and civil rights.
Read more about Anisa Chaudhry
---
In addition, four students were selected this year for the annual President's Awards.
The winner of this year's Karl S. Pister Leadership Opportunity Award is Elias Kamal.

Graduation Information
The 2018 commencement ceremony was held in the De Anza College Stadium on June 29, starting at 6 p.m. For information about additional special events, please check the End-of-Year Celebrations webpage.
Please Note
There will be photographers and videographers recording activities before, during and after the graduation ceremony. If you prefer not to have your image recorded or used by De Anza College in informational and promotional materials, please notify the photographer or videographer.