Office Hours:
Winter 2015
Monday-Friday
8:00 a.m.-12:00p.m., 1:00-5:00 p.m.
Closed:
President's Days:
Friday, February 13, 8:00am-5:00pm
Monday, February 16, 8:00am-5:00pm
Thursday, February 19, 1:00-5:00 p.m.
Friday, February 20, 8:00 a.m.-5:00 p.m.
Thursday, February 26, 2:00-5:00 p.m.
Welcome to our Division!
About:
The Intercultural/International Studies Division provides programs of study that increase understanding of the many cultures and languages of the world today.The Intercultural/International Studies Division (IIS) includes:
Programs:
Departments and Areas of Study:
Location:
We are located at the Multicultural Center (MCC), see a campus map here.
The Multicultural Center
Come visit us or if you need to reserve a space for your meeting or event please click below!
CLICK HERE to RESERVE A ROOM and see the Calendar of Events
The Multicultural Center at De Anza College is a gathering place for intellectual and cultural enrichment, programs, services, and facilities for students, faculty, staff, and our community. The goal of the Center is to provide an environment that recognizes cultural differences, respects cultural uniqueness, and facilitates cross-cultural interaction, learning and appreciation.
Read more about Multicultural Center.
World Languages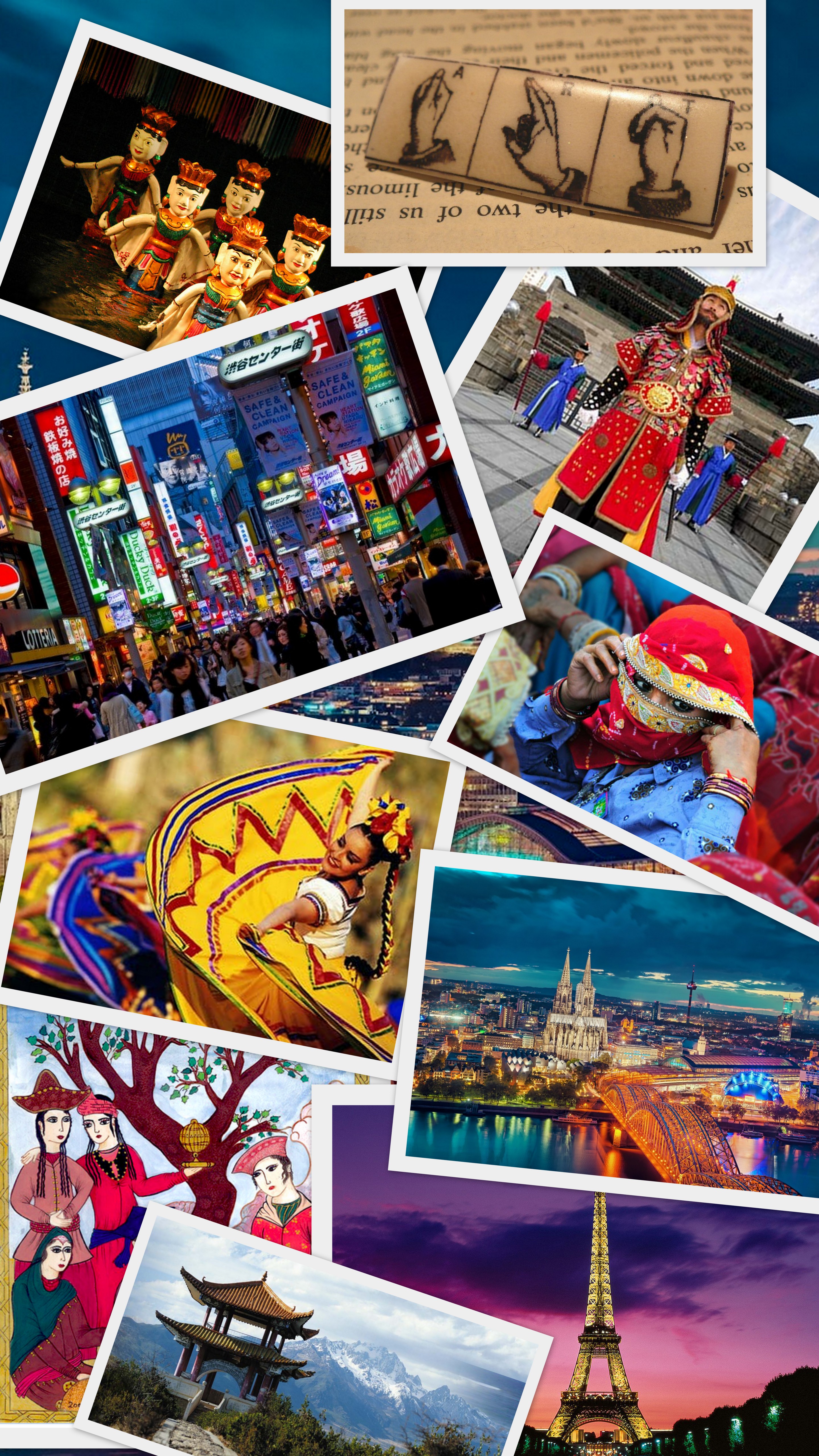 To see the World Language Proposed Offerings for Fall 2014, Click here.
World Language Prerequisite Clearance
Please see World Language Prerequisites if you are registering for any World Language courses numbered 2-6 (e.g., SPAN 3).
Don't forget to fill out the World Language Prerequisite Form, 4 weeks prior to enrollment!
For more Information CLICK HERE
If you inadvertently reached this department Web site while searching for the International Student Programs (ISP), please visit the International Student Programs Web site for further assistance.
Chican
@

Classes this Fall 2014!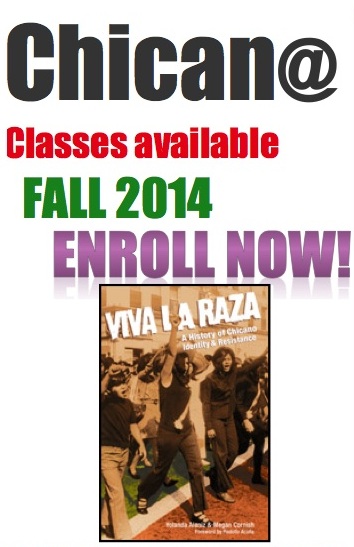 The following courses will satisfy BOTH the IGETC requirement AND the De Anza College Ethnic Studies Graduation Requirement:
ICS 33: Covers Area 3: Arts
ICS 30, 31: Covers Area 4: Ethnic Studies
ICS 37: Covers Area 4: Inter. Social & Behavioral Sciences
ICS 030.02 CRN: 21857
Intro to Chicano Studies
An exploration of the Chicano experience with emphasis on the cultural and historical development, the socioeconomic and political status of the contemporary Chicano/a.
Instructor: Marc Coronado
MLC-113 T/Th 1:30-3:20pm
ICS 031.01 CRN: 22562
Chicano Culture
Survey of the origins and development of Chicano culture with emphasis on the religions, philosophies, and lifestyles of the Chicano.
Instructor: Rosanna Alvarez
MLC-113 T/Th 9:30-11:20am
ICS 033.02 CRN: 20385
The Chicano and the Arts
Survey and analysis of contemporary Chicano art, film, theater and dance, and literature, and their influence on the Chicano experience.
Instructor: Diego Luna
MCC-10 T/Th 3:30-5:20pm