Academics & Community and Civic Engagement
Today, LEAD offers classes in a variety of disciplines. The common thread is that all LEAD classes are based on the theories of popular education first put forward by Paulo Freire. Our students teach one another, they give at least 12 hours of service to the community, and they create a sense of familia in every class. We also work closely with the Institute of Community and Civic Engagement to create community partners.
Institute of Community and Civic Engagement.
LEAD serves more than 1000 students every year in classes including: Basic Skills to Transfer Level English Writing, Women's Studies, Intercultural Studies, and Sociology.
Every spring we offer our LEAD EWRT2 Leadership Development class that allows students to develop their own social justice projects and carry them through from idea to completion.
Accomplishments
In the past six years, LEAD students have also raised more than $5,000 to provide direct support to students who contribute to community service activities at De Anza and in their own communities. This aid is given in the form of book and bus pass vouchers and stipends.
¡LEAD! students have traveled to San Francisco and Sacramento to meet with legislators and protest cuts to the education budget. They have created films on the issues of homosexuality in Latina/o families, and what it means to be an AB540 student at De Anza.
Our students have received the most prestigious scholarships offered at De Anza and have been accepted for transfer to the very best schools in the nation. Members of our first LEAD class have recently been accepted to graduate school, law school, pharmacy school, and to work as interns for state and national legislators and non-profit agencies. To date, LEAD students have earned more than $100,000 in scholarships.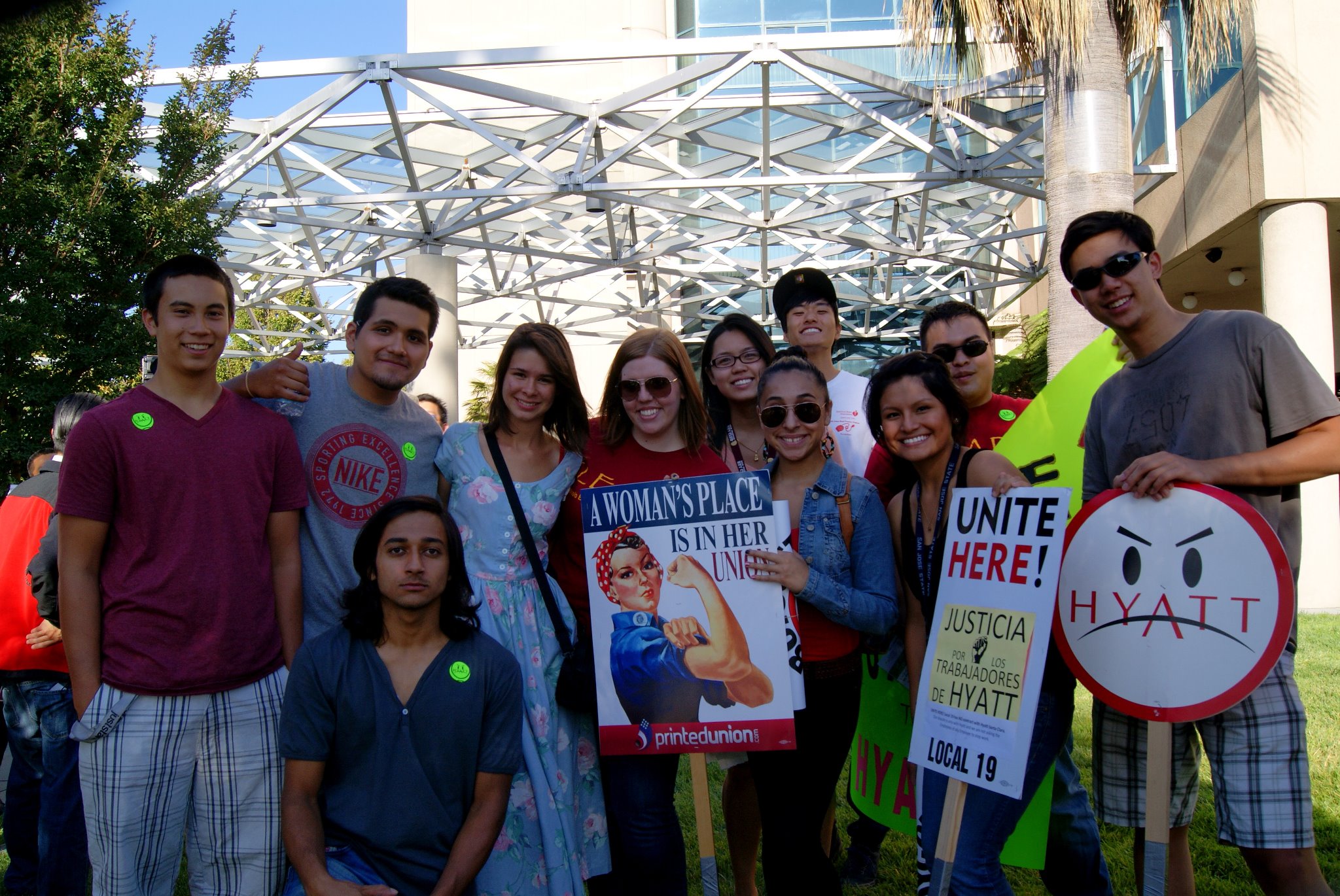 Donate to our Program!
Visit the Foothill-De Anza Foundation Give Now page.


Fill out the form, selecting De Anza College for the program and type LEAD in the blank field.
We appreciate your support and look forward to building more partnerships with students, faculty, professional staff and community partners.
Past Events and Projects
The development of scholarship resource web sites and workshops
Monitoring DASB elections to insure voter turnout and fairness
Workshops on Gang, Drug Use and Teen Pregnancy prevention
A day long resource fair with interactive booths focused on the rights of undocumented students
Joining with allies to lobby legislator against the California cutbacks to the education budget
Mentoring high school students at Sacred Heart Academy
Building a community playground in conjunction with Cupertino Parks and Recreation
Organizing and sustaining Latina/o Heritage Events on campus
The Goal
¡LEAD! helps students find a connection to our college and their communities and understand how powerful they can be as agents for positive social change.
Program Cornerstones
Community Service
Social Justice
Developing a Sense of Familia

Get the Facts, Get Involved

Who, What, When, Where, Why, How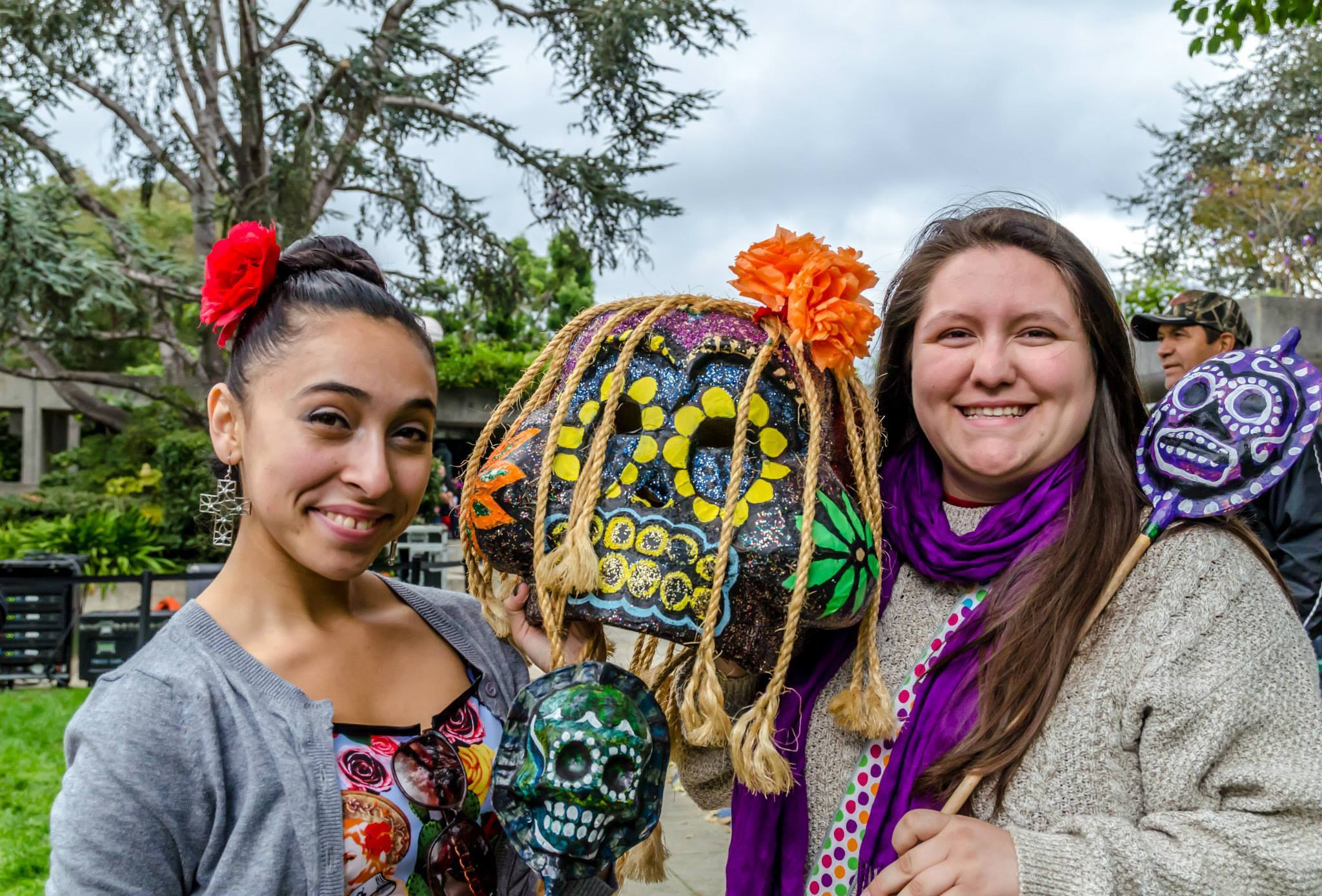 Get and Stay Connected
¡LEAD! Classes Winter 2013


Face painting from last year's Dia de los Muertos.
Amy Lombardi
ELIT25 - Introduction to Linguistics
1:30-3:45 p.m. T/Th
Service: TBD
Field Trip: TBD
Karen Chow
TBD
Service: TBD
Field Trip: TBD
Marc Coronado
EWRT1A Online
CRN:00774
Service: TBD
Field Trip: TBD
Marc Coronado
EWRT1B
1:30-3:45 M/W
CRN: 00792
Service: TBD
Field Trip: TBD
Marc Coronado
WMST1 – Introduction to Women's Studies
9:30-11:20 M/W
CRN:30342
Service: TBD
Field Trip: TBD
Marc Coronado
WMST1 – Introduction to Women's Studies
1:30-3:20 T/Th
CRN:32564
Service: TBD
Field Trip: TBD
Marc Coronado
ICS35 – Chicano Literature Online
CRN:01131
Service: TBD
Field Trip: TBD
Monika Thomas
ECON1 – Macroeconomics
TBD
Service: TBD
Field Trip: TBD
Contact Marc Coronado at coronadomarc@deanza.edu for pre-enrollment or more information
Join our ¡LEAD! Club
Club Meetings
Every Thursday @ 12:30 p.m.
Location: Multi-Cultural Center (MCC)