Meet the LEAD Faculty
---
Rosanna Alvarez
Rosanna Alvarez is a native of East San Jose. She currently teaches La Mujer: Latina Life & Experience, Chicano/a Culture, Women of Color in the U.S., Intro to Chicano/a Studies, and Chicano History at De Anza, in addition to teaching Public Speaking at San Jose State University. She also runs a young women's program for teens in San Jose and writes creative nonfiction and poetry that addresses self-recovery, voice, and liberation. She is co-founder of the Andariega Collective, a nonprofit grassroots women-led movement that supports women and youth in a gender-responsive, culturally informed space that cultivates resiliency through advocacy, cultural values, and identity development and her courses reflect her commitment to community, empowerment, and collaboration.
---
Chesa Caparas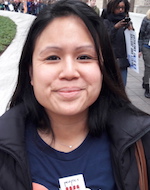 Chesa Caparas started teaching with LEAD in Spring 2013 and teaches EWRT 211, LART211, EWRT1A, and EWRT2. This fall she'll be teaching an EWRT1A that focuses on food, body image, and human rights. She loves teaching with LEAD because of the great sense of community and the enthusiasm that teachers, students, and mentors bring to every class.
---
Karen Chow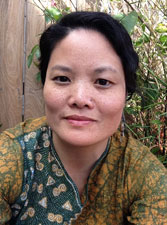 Karen Chow has been with the LEAD program since it started and have taught EWRT 211, 1A, 1B, and 2 for LEAD. In her words: "I am thrilled to be part of this great program that empowers all students to be community builders and social change makers."
---
Marc Coronado
In her words: "I'm honored that I was there at the very beginning, in the summer of 2005 when a small group of students created the LEAD community. I work every day to honor their ideas of community building, Latina/o leadership development, and commitment to social justice.
"Today, I am the Community Coordinator for the program, privileged to work with 10 fabulous faculty members, two brilliant interns, more than 100 alumni, 30 mentors, and around 1000 LEAD students each quarter each year. I regularly teach WMST1, WMST8, WMST26, ICS30, ICS35, EWRT1A, EWRT2, and EWRT1B. I've also taken on a new role as Campus Mentor Coordinator, working with other programs and departments to develop successful mentoring across campus."
---
Brian Malone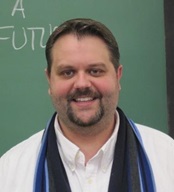 Brian Malone teaches writing, including EWRT 211, EWRT 1A, and EWRT 2. He has a longstanding interest in collaborative approaches to learning and is excited to be working with students in the LEAD program.
---
Jim Nguyen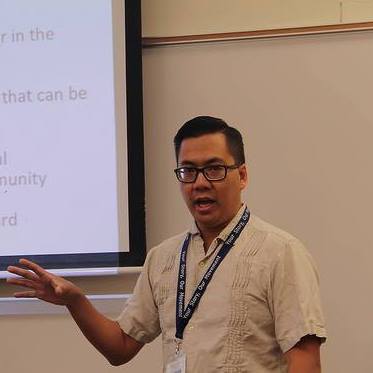 Jim Nguyen has been teaching Political Science at De Anza College since 2009. He was a community college transfer from College of San Mateo, and then moved on to U.C. Berkeley for his B.A.. Jim also went on to receive his law degree from Santa Clara University. He enjoys teaching in LEAD because of the collaborative spirit in working with mentors and other LEAD faculty. In the classroom, Jim works to promote a welcoming, vibrant learning community for all of his students.
---
Monika Thomas
Monika Thomas teaches Principles of Microeconomics and Principles of Macroeconomics courses at De Anza. She received her graduate degree from UCSC. In her words: "I believe that we can learn and understand economics by discussing and working in familias, and by connecting economic principles to engagement within our communities."