Thanks for Joining Us on Welcome Day, Sept. 18!
---
Virtual Welcome Day was a big success – and a great way to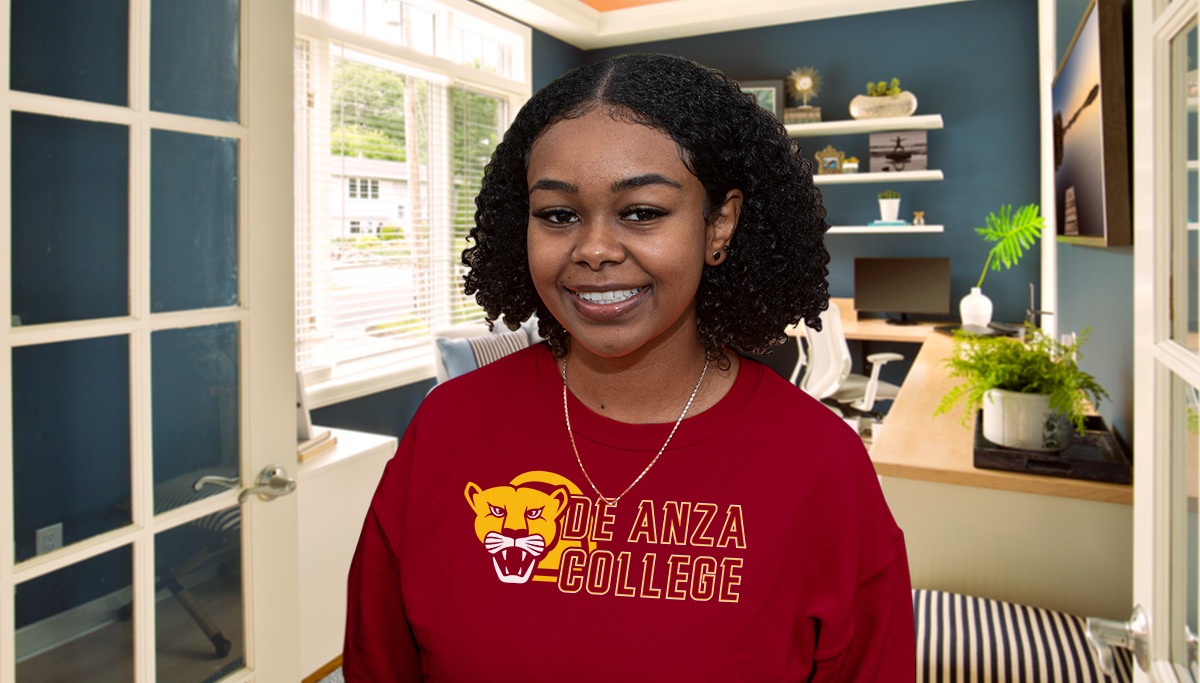 Meet instructors
Speak with counselors
Learn about academic programs, student services and college life at De Anza!
Prize Winners Will Be Announced Soon!

If you enrolled in any of the Canvas activities listed below, you're automatically enrolled in the prize drawing. We'll contact the winners and announce the results on this page in coming weeks.
We're giving away ten De Anza College T-shirts with the new Mountain Lion logo, five Mountain Lion stuffed animals – and two Microsoft Surface Go 2 tablets! (Prizes are paid for with donated funds.)
---
If you missed any of the Welcome Day activities, you can still contact the department or program for information or assistance. Click on the yellow "More Information" buttons for links to each program's website.
Academic Programs

---

Accounting

---

Asian American and Asian Studies

---

Automotive Technology

---

Biology

---

Business

---

Communication Studies

---

Computer Information Systems

---

Creative Arts Division

---

Design and Manufacturing Technologies (DMT)

---

Economics

---

English

---

English as a Second Language (ESL)

---

Environmental Science + Environmental Studies

---

Geography

---

Honors Program

---

Humanities

(Keep scrolling to see more activities!)

---

Humanities Mellon Scholars

---

Intercultural/International Studies Division

(Includes Ethnic Studies, Women's Studies and World Languages)

---

Journalism

---

Learning in Communities (LinC)

---

Nursing

---

Physical Education and Athletics

---

Physical Sciences, Mathematics and Engineering

(includes Astronomy, Chemistry, Engineering, Geology, Math, Meteorology, Oceanography, Physics and Math Peformance Success)

---

Psychology

---

Real Estate

---

Sociology

---

Vasconcellos Institute for Democracy in Action

Student Services

---

Admissions and Records

See the Enrollment Services activity below

---

Counseling

---

De Anza College Promise

---

(Keep scrolling to see more activities!)

---

Disability Support Programs and Services (DSPS)

---

Enrollment Services

(includes Registration and Assessment)

---

Equity, Social Justice and Multicultural Education

---

Extended Opportunities Programs and Services

---

Financial Aid

---

Food Pantry

---

Health Services

---

International Student Programs (ISP)

---

Mobility Assistance

---

Occupational Training Institute (OTI)

---

Online Education Center

---

Psychological Services

---

Student Success Center (Tutoring)

---

More Helpful Links

Clubs and College Life

---

Student Clubs

---

Student Government (DASB)

---

College Life Office
---