Happy Diwali ~ Festival of Lights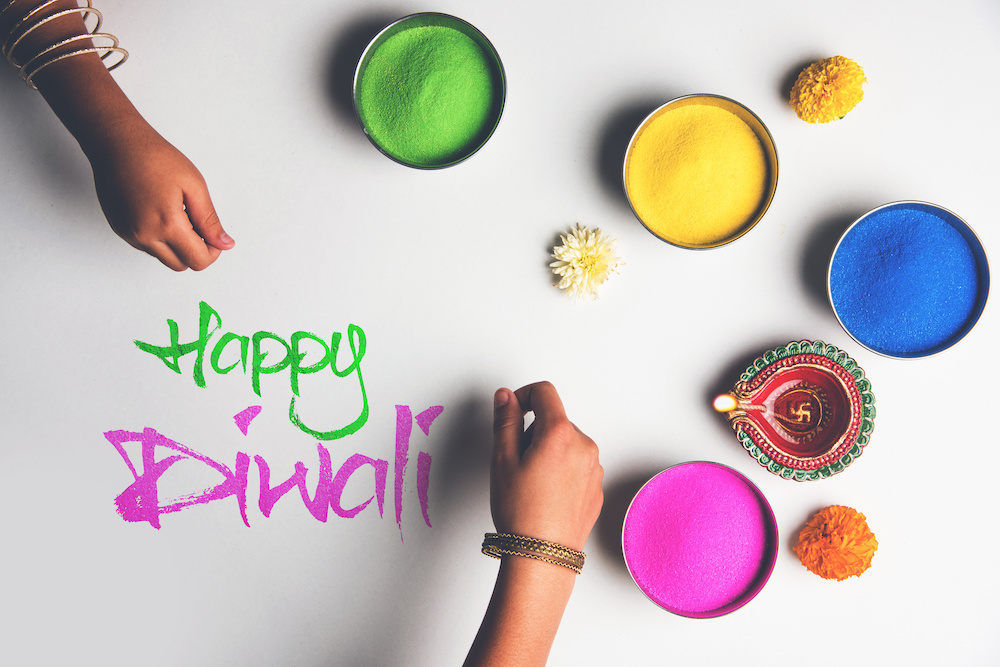 Celebrate Diwali at De Anza!
Date: Thursday, Oct. 27
Time: 2 to 5 p.m.
Location: Sunken Garden – see campus map
Students, faculty members, classified professionals and administrators are invited to join this celebration and experience the warmth of community with activities, performances and food!
Free light snacks and refreshments
Arts and crafts
Dance performance and music
Diwali is the annual festival of lights celebrated in South Asia and around the world. It represents the spiritual victory of light over darkness, knowledge over ignorance and good over evil. It also commemorates different historical events and stories for Indians of different regions and languages.
Many Hindus associate the festival with Lakshmi, the goddess of wealth and prosperity. Diwali is celebrated with family and friends by lighting earthen lamps (Diya), prayers (Puja), rituals, Rangoli decorations, fireworks and sweets.
Want To Know More?
Want to know more about Diwali? You'll find photos, facts and more in the online LibGuide from the De Anza Library.
---

Highlights from Diwali 2022 – Thank You for Joining Us!

Event cosponsors include the De Anza Student Government (DASG), the Office of Equity and the South Asian Student Society.