June 2016
---
Student Leader to Speak at Graduation this Saturday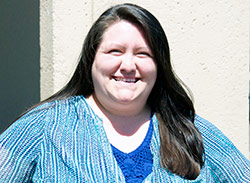 Mia X. Hernandez, political science major and the winner of the $20,000 Karl S. Pister scholarship to the University of California, Santa Cruz, is this year's commencement speaker.
Hernandez is a community organizer and was an active member of Latina/o Empowerment at De Anza (LEAD), serving as a mentor and co-president. She was also active in the Vasconcellos Institute for Democracy in Action (VIDA) and obtained its Leadership and Social Change certificate. She was one of the first participants in VIDA's Public Policy School.
Hernandez was also instrumental in developing Familia Online, a supportive community for online students. She fought to raise the minimum wage and reform Proposition 13, interned with the Faculty Association (FA) Political Action Committee, and trained students on effective messaging at Campus Camp Wellstone. She served two terms as a De Anza Associated Student Body (DASB) senator and chaired its Environmental Sustainability Committee.
Hernandez will major in Community Studies at UC Santa Cruz and continue to advocate for change locally and nationally.
The 49th annual commencement ceremony will be held this Saturday, June 25 in the Stadium from 9-11 a.m.
---

Moses Cho, Former Marine, Headed to the Ivy League
Moses Cho will attend Yale University this fall on a full tuition scholarship. Yale was Cho's first choice, but far from his only option. The economics major and former Marine was also accepted into Dartmouth College, Brown, Cornell, Columbia and Santa Clara universities, as well as the University of Southern California, most with full or partial scholarships.
"Attending the Ivy League was always something of a dream," said Cho. "Then I met someone here who pointed me in the right direction and influenced me."
Cho's journey to the Ivy League began with a remarkable coincidence. He had returned to San Jose and enrolled at De Anza after serving four years as an amphibious assault vehicle repairman in the Marines. One day in pre-calculus class, he noticed a classmate wearing a memorial bracelet to honor a fallen soldier. The two struck up a conversation.
"It turned out we were on the same deployment and on the same ship," Cho said. "Such a small world that we would come to the same community college and we'd be sitting in the same math class."
The student was Jonathan Kong, a former Navy hospital corpsman who in 2014 was awarded a Silver Star for his valor in Afghanistan. He was featured in the Mercury News in 2014. The ship that he and Cho were on conducted amphibious operations around the Pacific Rim.
Kong became a mentor to Cho, encouraging him to succeed academically and aim for a dream university. Kong also introduced Cho to Service to School, an organization that helps veterans maximize their education benefits and get into their top-choice universities.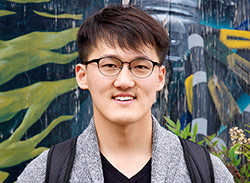 "They get into contact with veterans...and set them up with ambassadors -- current students attending those colleges you're interested in," said Cho. "They've really been a phenomenal help."
Kong graduated from De Anza and Cho began to pursue his own educational opportunities. He knew he wanted to attend college on the East Coast both to try something new and to be closer to employment opportunities in New York. He visited several schools, with Dartmouth paying for his trip out. When Cho arrived to check out Dartmouth, Kong was there to greet him.
"Throughout the application process, I've been able to step out of my comfort zone," Cho said. "It's been a wonderful experience to be accepted into these campuses and the communities they provide."
Cho plans to continue majoring in economics at Yale, where he himself will be a Service to School ambassador.
"De Anza has been a stepping stone to propel me into these colleges," said Cho. "I've been given that opportunity by the excellent professors here and the wonderfully supportive faculty and staff."
---
Student Awards & Scholarships
The President's Award, worth $2,000, is presented annually to two graduating students who have overcome significant adversity and shown great perseverance in seeking an education at De Anza.
Jacqueline Do, President's Award Winner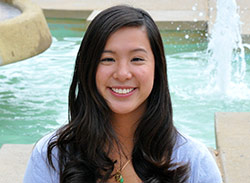 For Jacqueline Do, De Anza has been a part of her family for years. Her mother, Leslie Luong, is receiving her paralegal certificate on Saturday, and her older sister Tiffany attended before transferring to UC Berkeley. When Do was having trouble concentrating in classes at Monta Vista High, it was her sister who suggested the Middle College program as an alternative.
"Even though I did well academically, I struggled on many different levels," said Do. "I needed to pave my own path toward success."
Middle College allows students to earn high school and college credit simultaneously. Students take all their classes at De Anza. It was here that Do was tested for and diagnosed with ADHD.
"I shared my struggle with different people here," said Do. "Knowing I have a community that is so supportive of differences gave me the courage to get tested."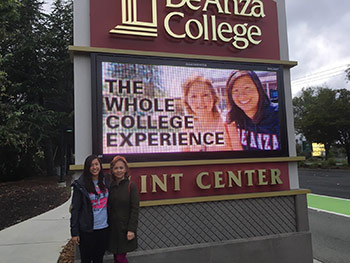 Putting a name to her struggles helped Do begin to overcome them. She had always been interested in science. With her sister and mother, she created the Medical Outreach Association to merge her interests in public health and philanthropy. MOA members visit labs, hear from nonprofit directors and volunteer with various organizations and causes.
"I've always wanted to influence public health policy and de-stigmatize mental illness and learning disorders," Do said. In addition to her volunteer work, Do has been a swimmer for 13 years. She swam competitively at De Anza and was a runner-up for the Athletics Department's Scholar Athlete of the Year. Do and her mother were also both models in the college's 2013 photo shoot. Their picture has been used frequently for college materials.
With her A.A. in Liberal Arts, Science, Math and Engineering emphasis, Do is transferring to UCLA to study psychobiology. But she plans to return to De Anza often.
"De Anza gave me a niche to explore my passions," said Do. "It's going to be hard to say goodbye."
Yatziry Ortiz, President's Award Winner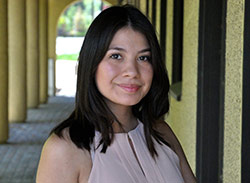 Yatziry Ortiz was three years old when her parents immigrated to the U.S. from Guerrero, Mexico. She was too young to remember the journey, but she does remember spending much of her childhood in fear of others discovering her undocumented status. At school, her classmates sometimes made jokes about immigrants.
"Although none of my classmates knew of my circumstances, their actions made me feel alienated, causing me to remain silent and ashamed," said Ortiz.
Ortiz's mother was always proud of coming to the U.S. to give her children a better life. She worked hard so her children could take advantage of as many educational resources as possible. When Ortiz's grandfather died in Mexico, her mother could not attend his funeral for fear that she would be unable to return to the U.S. Seeing her mother's sorrow had a profound impact on Ortiz.
"Witnessing my mother's state of despair made me realize how significant her sacrifices are," said Ortiz. "It was time for me to make sacrifices for my mom."
Ortiz realized she could be an advocate for the undocumented community and help ease others' pain. Her family's struggles ignited her passion to advocate for student and immigrant rights.
"It shocks me that so many people are in favor of taking my rights as a human being just because of the nine digits I lack," Ortiz said.
On campus, Ortiz has volunteered with Higher Education for AB540 Students (HEFAS). She was a student ambassador for the Outreach Office and a member of the Honors program.
"De Anza does a good job of helping students out," Ortiz said. "I've met a lot of professors who really inspired me."
Ortiz is transferring to UCLA to study cognitive science and plans to work on education reform.
---
Veeral Patel, DeHart Scholarship Winner
The A. Robert DeHart Memorial Scholarship, worth $2,000, is presented in memory of the founding president of De Anza.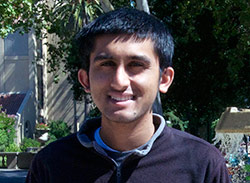 Veeral Patel was part of College Now, a program in which Fremont Union High School District can earn college credits. Patel graduated from Fremont High two weeks before he receives his A.A. in Liberal Arts, Business and Computer Information Systems emphasis.
"A counselor at school told me about it," Patel said of the College Now program. "The class timing is great, and I like the quarter system."
In the fifth grade, Patel's hacking skills got him into trouble. He later realized, though, that he could turn his skills into a profession.
"I started channeling all my pent-up passion for hacking to do some good," he said. "I want to use my talents to help others."
Patel has worked with CompTechS at De Anza, helping to refurbish computers donated for low-income students. He has also volunteered at Kaiser Permanente and been a summer camp counselor in Sunnyvale. Twice a month, he helps in the kitchen at the Hindu temple his family attends.
"I love to see the look of fascination on a student's face after showing him or her a cool trick," Patel said. "Sharing my passion for computers with others is what drove me."
Patel will begin taking classes at UC Berkeley this summer. He plans to eventually earn a master's degree in computer science and help nonprofit organizations improve their network security.
---
Year-End Events Photo Gallery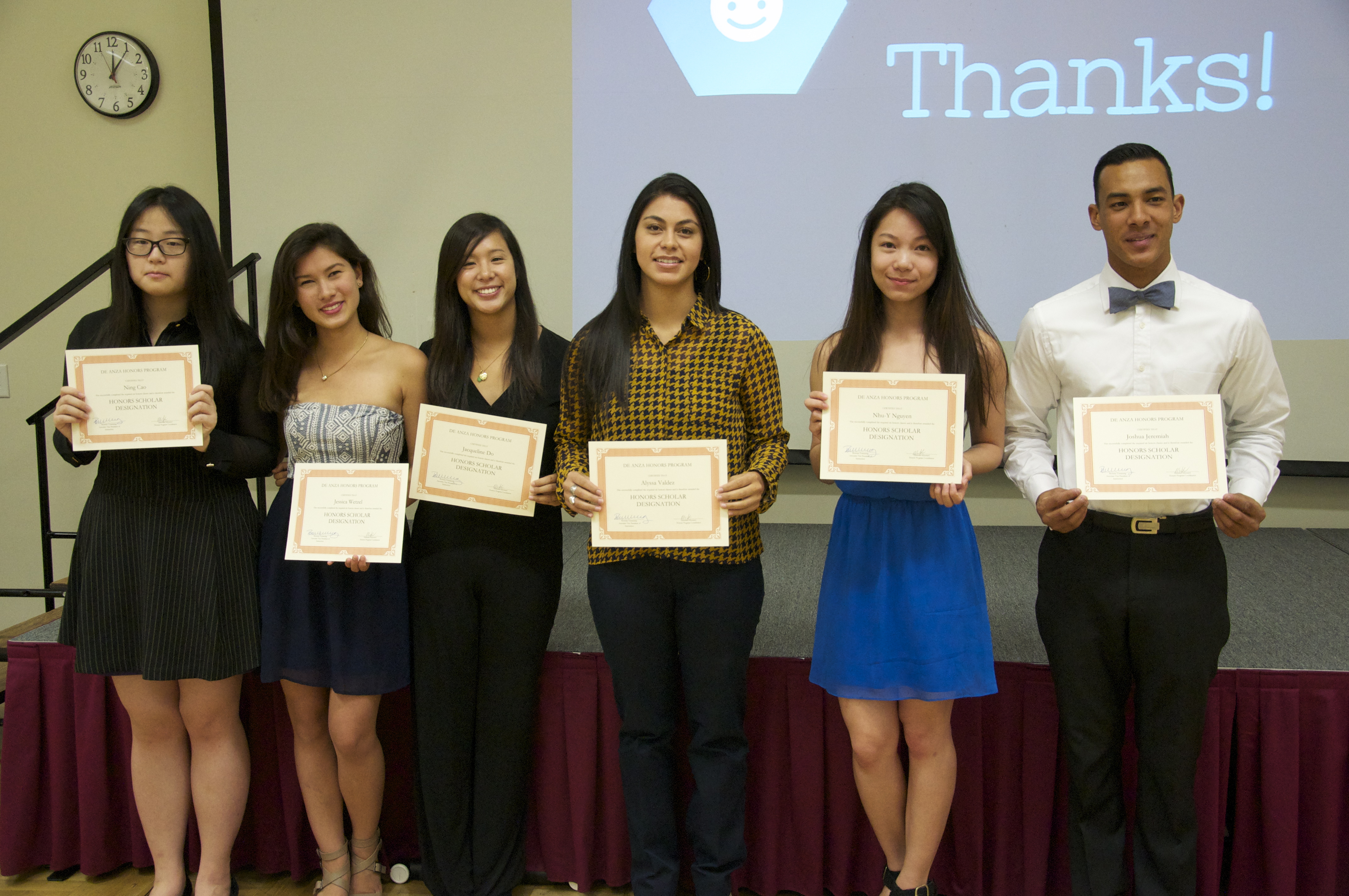 (Click on the photo to view the full gallery.)
---
Flint Garage Closed Beginning Monday, June 27
The Flint Garage will be closed for renovations including seismic upgrades beginning Monday, June 27. The garage is scheduled to reopen in fall 2017. Parking for summer session will be accommodated in all other lots.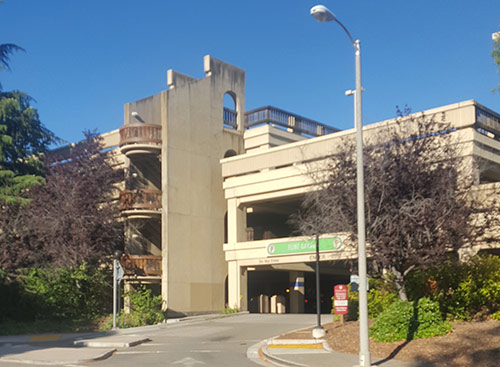 For fall quarter, the following measures will help to compensate for the loss of parking spaces.
1. "Drop-and-go" parking in designated areas.
2. Additional designated student spots will be available through the restriping of the Stelling Garage and other lots.
3. The VTA Eco Pass will be provided to all De Anza employees