Welcome!
De Anza's Computer Information Systems (CIS) department has been a leading educational institution in Silicon Valley since the college was founded. Over the years it has developed a rich and diverse series of courses in many areas.
Our courses meet the needs of both the transfer student and the industry professional.
---
Getting Started
Wondering where to begin learning programming? There are five starting points: CIS Programming Pathways.
Always check course advisories/prerequisites when planning your schedule of classes.
Prerequisites are enforced. If you think you've already met the prerequisite requirement through another college or work experience, plan well in advance to submit the CIS Prerequisite Clearance Request form.
For advisories no clearance is necessary. However, the skills taught in the advisory course are necessary to be successful in the course you wish to enroll in. They have been listed as advisory as opposed to prerequisite only because so many have learned the skills in their job experience and/or have taught themselves the skills.
---
Degree Plans
& Scheduling Your Classes

The CIS Degree and Certificate requirements are reviewed annually and updated as appropriate. Generally your studies are determined by the requirements when you declared your major, or the latest requirements, at your option.

It is important to know which program you are following and when the required classes will be tentatively offered throughout the year.
---
Our Facilities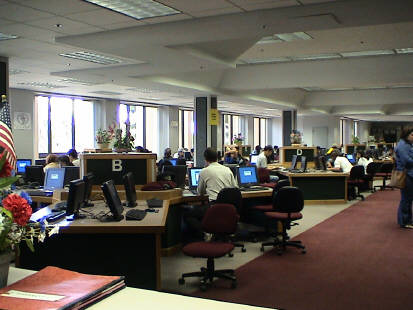 For classes requiring students to work on a computer, CIS maintains a computer lab in the Advanced Technology Center, AT 203.
Learn more about the computer lab and other classroom facilities available to our CIS students.
---
Our Faculty & TAs
Numerous CIS faculty come to us from lndustry and teach a variety of courses related to their expertise.