Announcements
Research Studies:
The Professional Preparation of Spanish-Speaking Early Childhood Education Community College Students and Non-Matriculated Early Educators: Approach, Curriculum and Program Implementation
Education Access and Success Program- Study and Report
Student Orientations: Visit the Department Student Orientation page for dates/times.
Civic & Community Service Learning: Please visit the Vasconcellos Institute for Democracy in Action (VIDA) to learn more about service learning opportunities.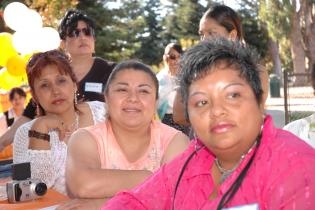 Circle of Care/Trauma-Informed Care (TIC)



Since 2013, the Child Development & Education Department have been involved in a county wide collaborative known as Circle of Care, an initiative to support families and children in the child welfare system. Early childhood educators receive training in trauma-informed care. The Child Development & Education Department Department has developed the Trauma-Informed Certificate Program (16 quarter units), under the Strong Workforce Initative. For more information contact Mayra Cruz.