Welcome to De Anza's Massage Therapy Program
De Anza College was the first community college in California to offer a state chancellor approved certificate and degree program in Massage Therapy.
Students learn fundamental therapeutic massage and soft tissue techniques for: International (Swedish-style), sports therapy, neuromuscular therapy, PNF (proprioceptive neuromuscular facilitation), myofascial therapy, somatic therapy, Shiatsu, and more. Combined with critical thinking skill development, anatomy & physiology studies, on-campus internships, exercise & fitness applications, and hands-on clinic business practices, students will complete a well-rounded entry level massage training curriculum.
Graduates of the program will have career opportunities that range from working with a variety of medical professionals, hospitals, wellness clinics, and health spas, to starting up their own independent practices, providing corporate services, and working in the travel industry.
De Anza's Table Shiatsu and Introduction to Chair Massage are approved for AMTA Continuing Education units.
Start a career in a Health related field as a Massage Therapist. We offer a CAMTC approved Certificate program of 516 hours, which can be completed as a part-time student for under $1500.

De Anza's Massage Therapy program provides:
A multi-cultural and ethnically diverse learning environment
Preparation for employment
A community massage clinic
An up-to-date and academically challenging curriculum
Continuing education opportunities.
Professional ethics and business development training.
The Massage Therapy program offers:
| Certificate/Degree | Quarters | Units | Hours |
| --- | --- | --- | --- |
| Certificate of Achievement | 5 quarters | 22.5 | 516 |
| Certificate of Achievement Advanced | 5 quarters | 44.5 | 876 |
| Associate in Arts degree | 2 years | 52 | 1020 |
Cost
Learn more about tuition costs here.
Financial aid is available for qualified students. Contact the Financial Aid Office.
Certification
Successful De Anza graduates will be prepared to apply to the California Massage Therapy Council for certification in order to use the title: Certified Massage Therapist (CMT). Additional details are available at: www.camtc.org.
De Anza College is a School member of The American Massage Therapy Association (AMTA) and the National Certification Board for Therapeutic Massage and Bodywork (NCBTMB). Graduates of the De Anza Massage Therapy Program qualify for AMTA professional membership. Our classes are approved for continuing education for nurses.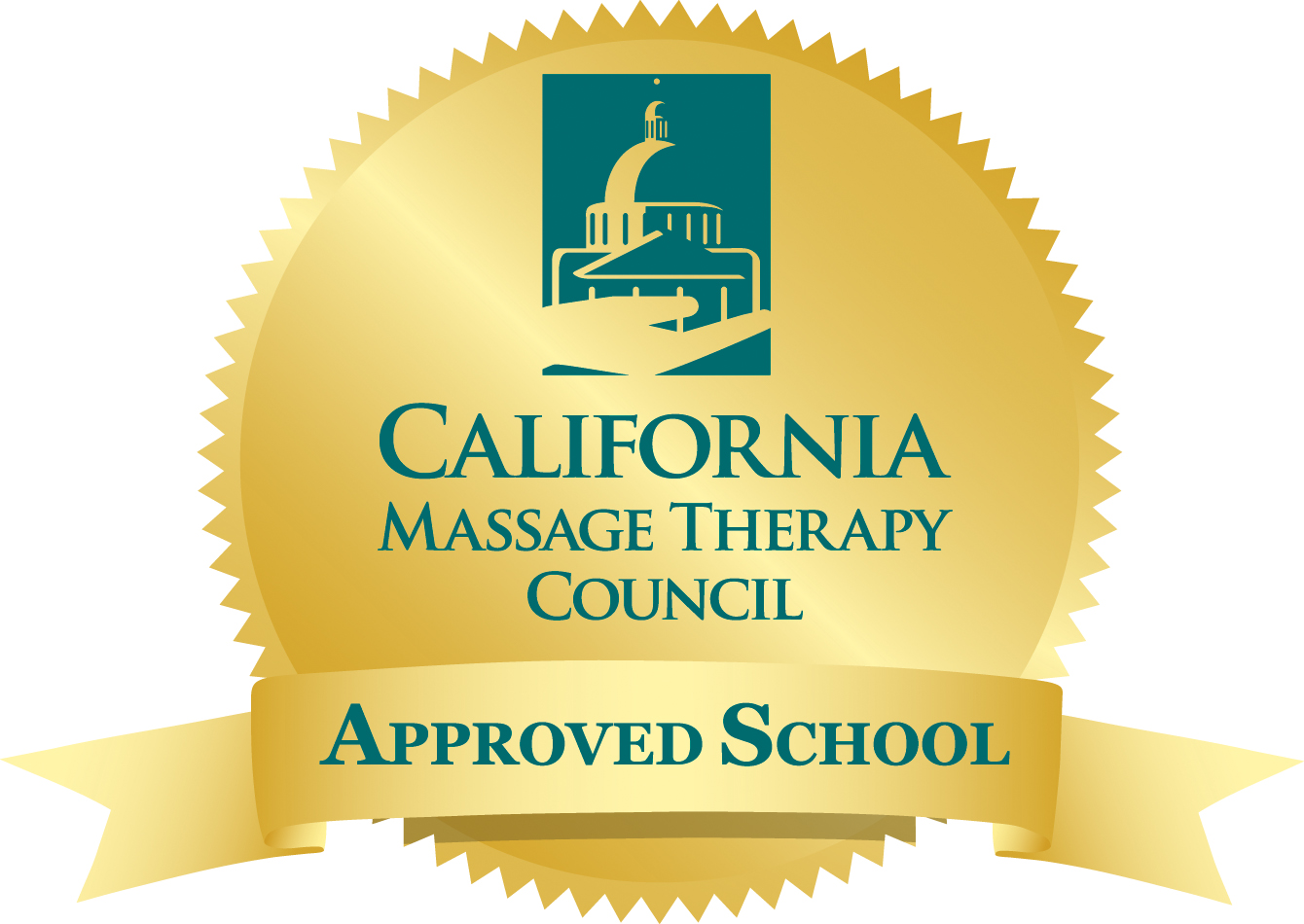 CAMTC School Approval #SCH0054