Available Equipment
The basic rental rates for the VPAC will include all technicians and available equipment. Only select equipment will incur an additional cost such as the orchestra shell, marley floor, and steinway grand piano. The following list encompasses the basic available equipment:
Sound
All rentals will include the standard sound package, which includes House Speakers (EAW KF730, SB730) or Cinema Surround Sound Speakers (JBL 3632-T), amplifiers, and stage monitors.
Available Microphones:
4 Wireless Microphones are available which can be interchanged between handheld or lavalieres.
Wired SM58s (6) and SM57s (6)
Additional wireless microphones and specialized equipment is available at cost of $100/kit
Floor Mics (2)
SM81 Condenser Mics (2)
Shure Drum Mic Kit
Mixer:
The VPAC operates all sound via a Yamaha Digital M7CL-32 setup directly in the house.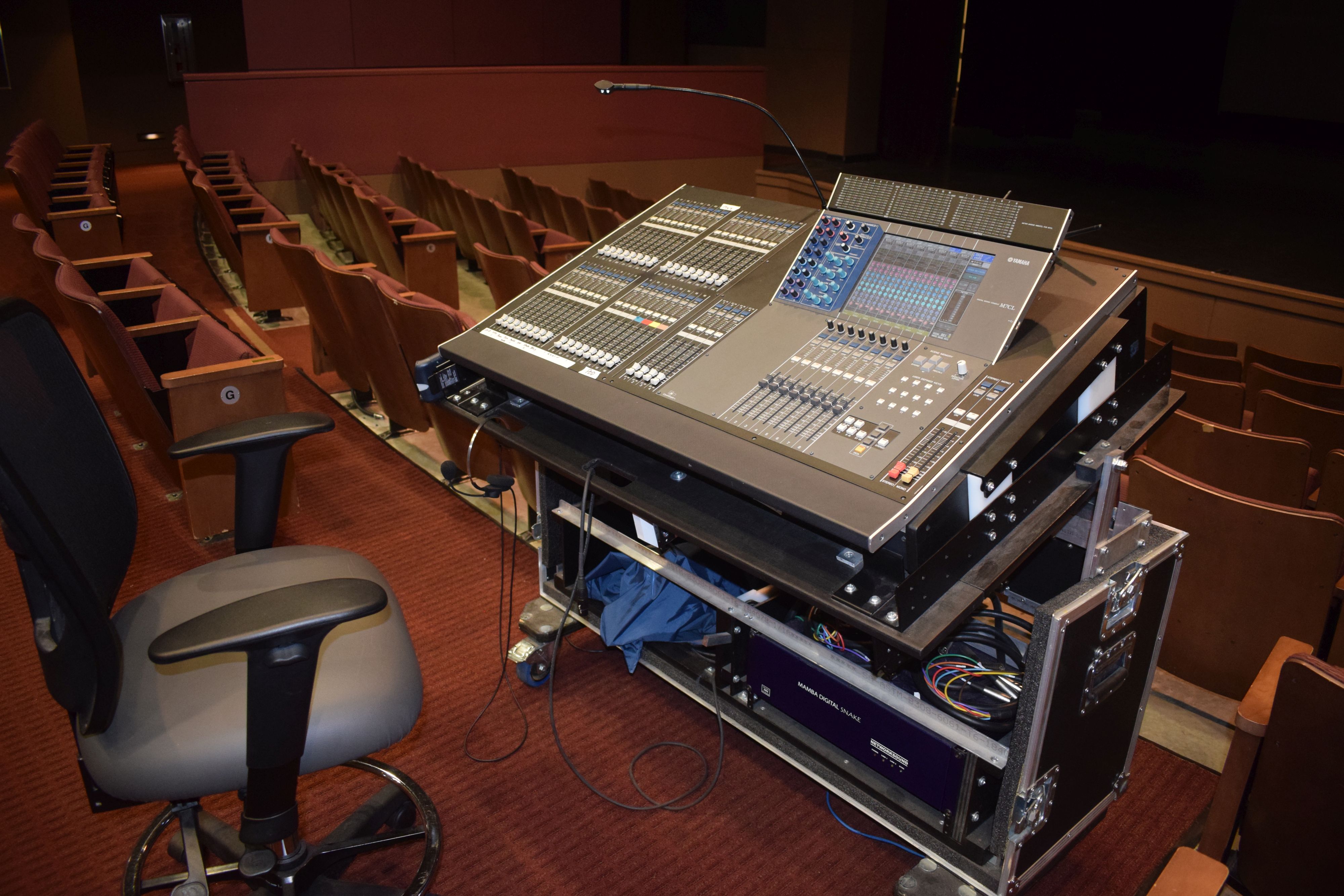 Speakers:
Two line arrays located on either side of the stage in front of the mains
The stage is equipped with two 10'' JBL monitors.
Additional monitor wedges available upon request
Surround sound available for cinematic rentals.
Lighting
Full overhead stage lighting plot with candescent fixtures and LED cyc lights
6 LED lighting bars are equipped directly overhead the center stage
4 non-fixed lighting trees on either side of the stge
Two follow spots are available
Specials and placement of gobos are available upon request
Movers:
The VPAC has a total of 13 moving lights located at various locations on stage
Note: Additional lights may not be added unless approved of by lighting director and rental coordinator.
Projection
The stage is equipped with a 15' x 35' drop down projection screen
A Christie HD6K digital projector is equipped on site.
Projection can be directed on to the cyc as well as the projection screen depending on the client's needs.
Stage Equipment
The orchestra shell is available for an additional fee equating to an extra hour before and after the event for setup and breakdown.
Marley dance flooring is available for an additional cost which will be one hour prior to initial contract start time and thirty minutes after the contract end time for setup and breakdown.
8' x 4' orchestra risers are available upon request with multiple leg sizes of 6'', 12'', and 18''.
Wanger Choral risers are available upon request.
Piano
A Steinway Grand Piano is available for an additional $200 fee.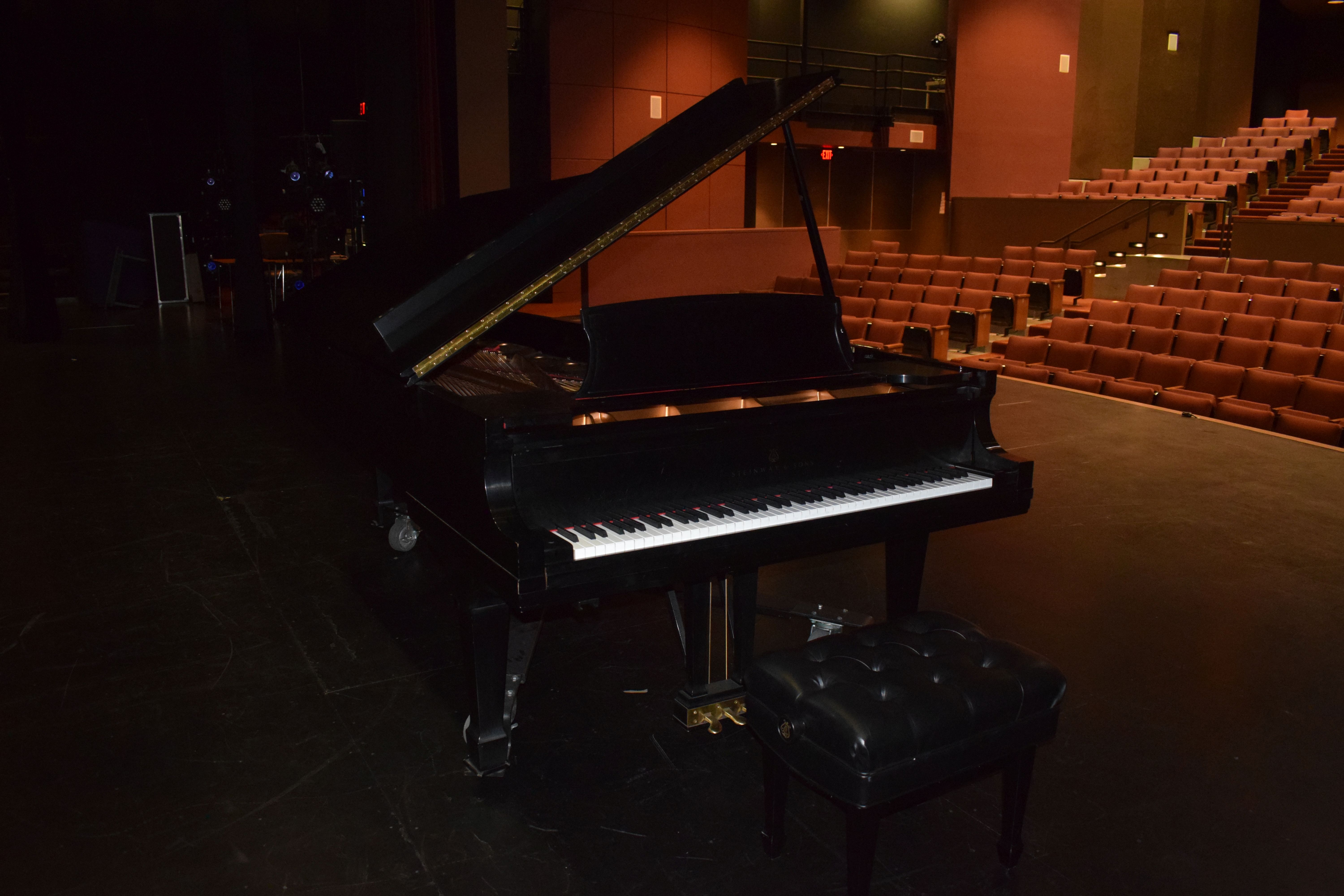 An upright steinway piano is available for practice in the green room only.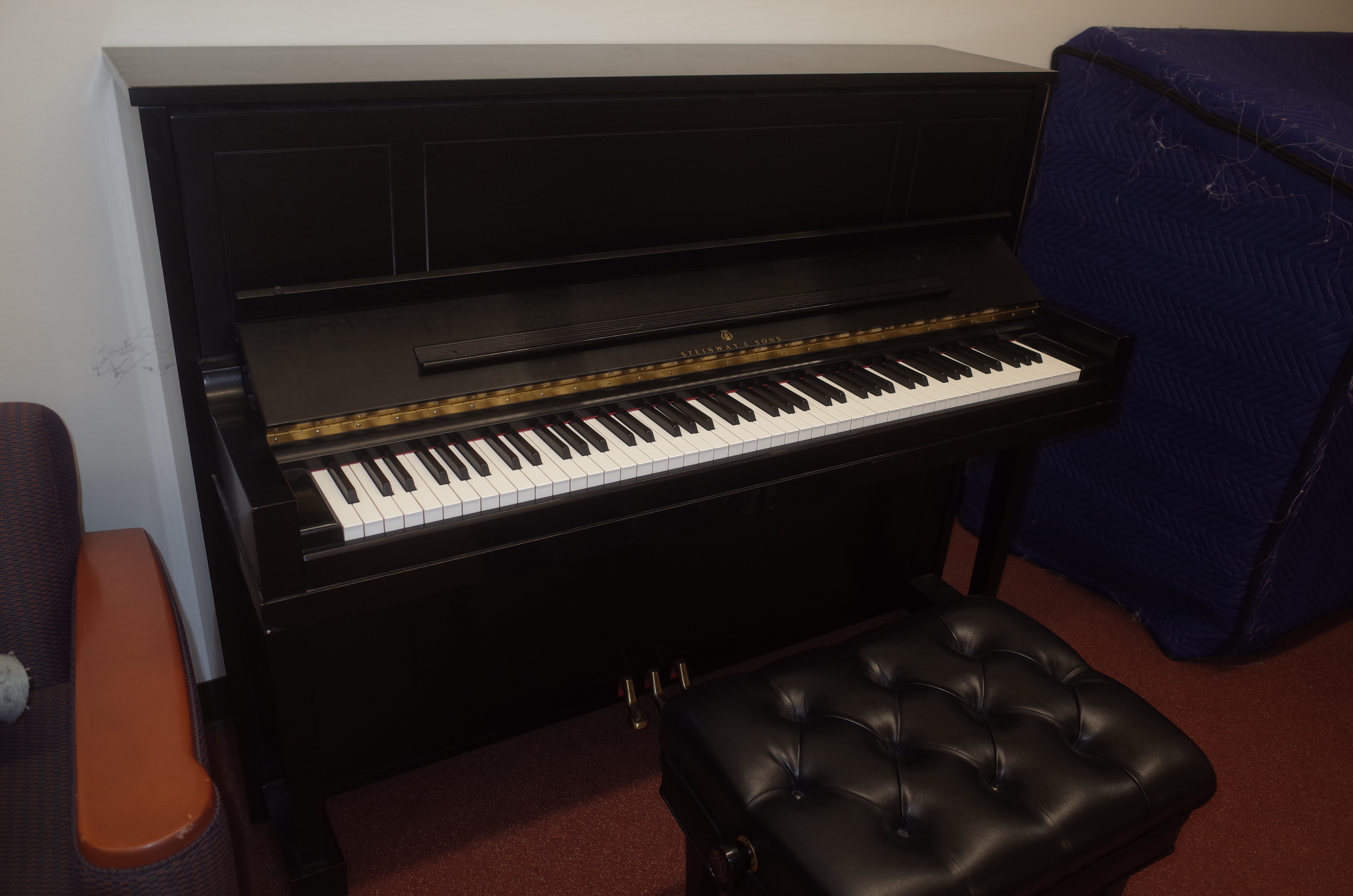 Tables, Chairs, and Music Stands
The VPAC has several 6'' tables and folding chairs available for lobby and theater use
60 Wenger Orchestra chairs and 4 cello chairs area available for stage use only
60 music stands are available