New Campus Video Tour Released
Features a selection of key buildings and locations
Designed for outreach and recruitment, as well as public information
Launch includes social media posts and contests
The De Anza College Office of Communications is launching a new video tour that's both a visual guide to the campus and a compelling way of showing some of the college's best features to prospective students.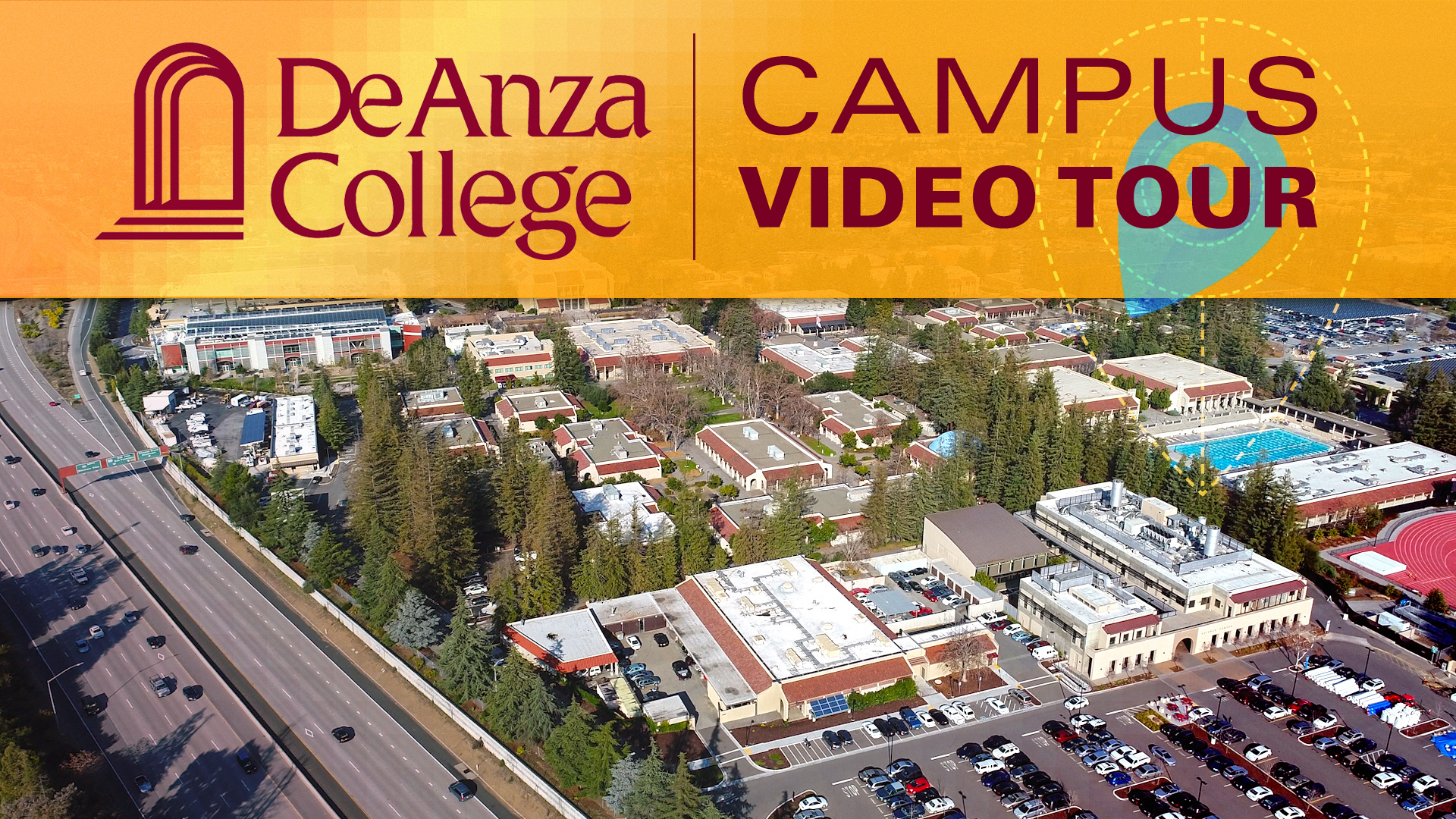 The video tour highlights key buildings and special places on De Anza's 112-acre campus – as seen from the perspective of students. The project was conceived and produced by Steven Nguyen and Edwin Carungay of the Office of Communications, with help from Office of Communications colleagues and student volunteers. It took several months to complete.
The tour focuses on nine major areas of campus, showing some of their best features in a one- to two-minute video segment for each location. It's designed so a viewer can watch the complete tour in one video, or choose from a menu of individual locations.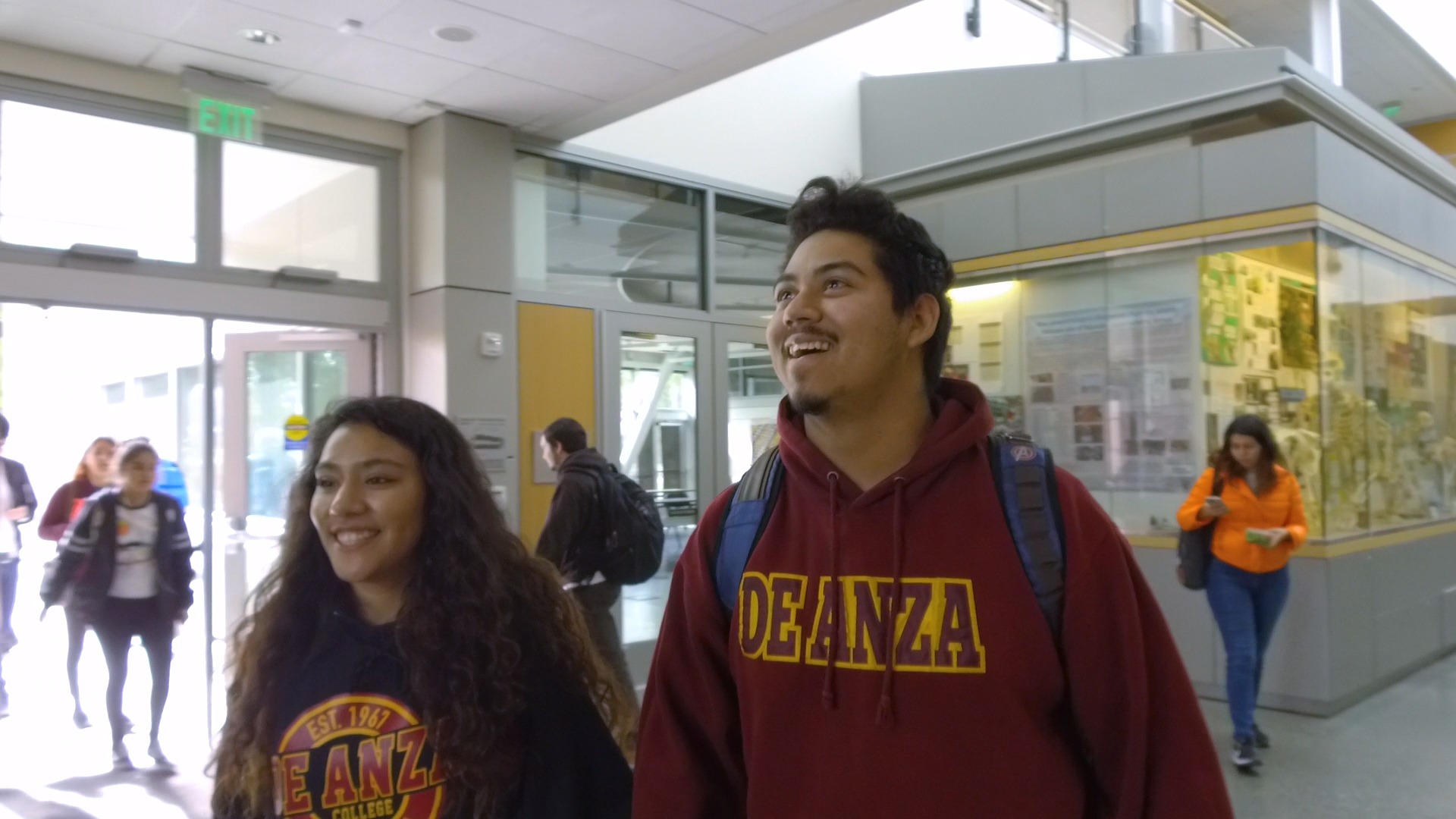 In most cases, the segments have a companion video, called a "Campus Spotlight," in which De Anza students talk about what makes the locations special to them.
All the segments can be viewed on a special Video Tour page of the college website. They have also been incorporated into an interactive online campus map, designed so visitors can click on a location to watch relevant videos, and on various other pages of the website. The previous static map remains available on the website as a printable resource.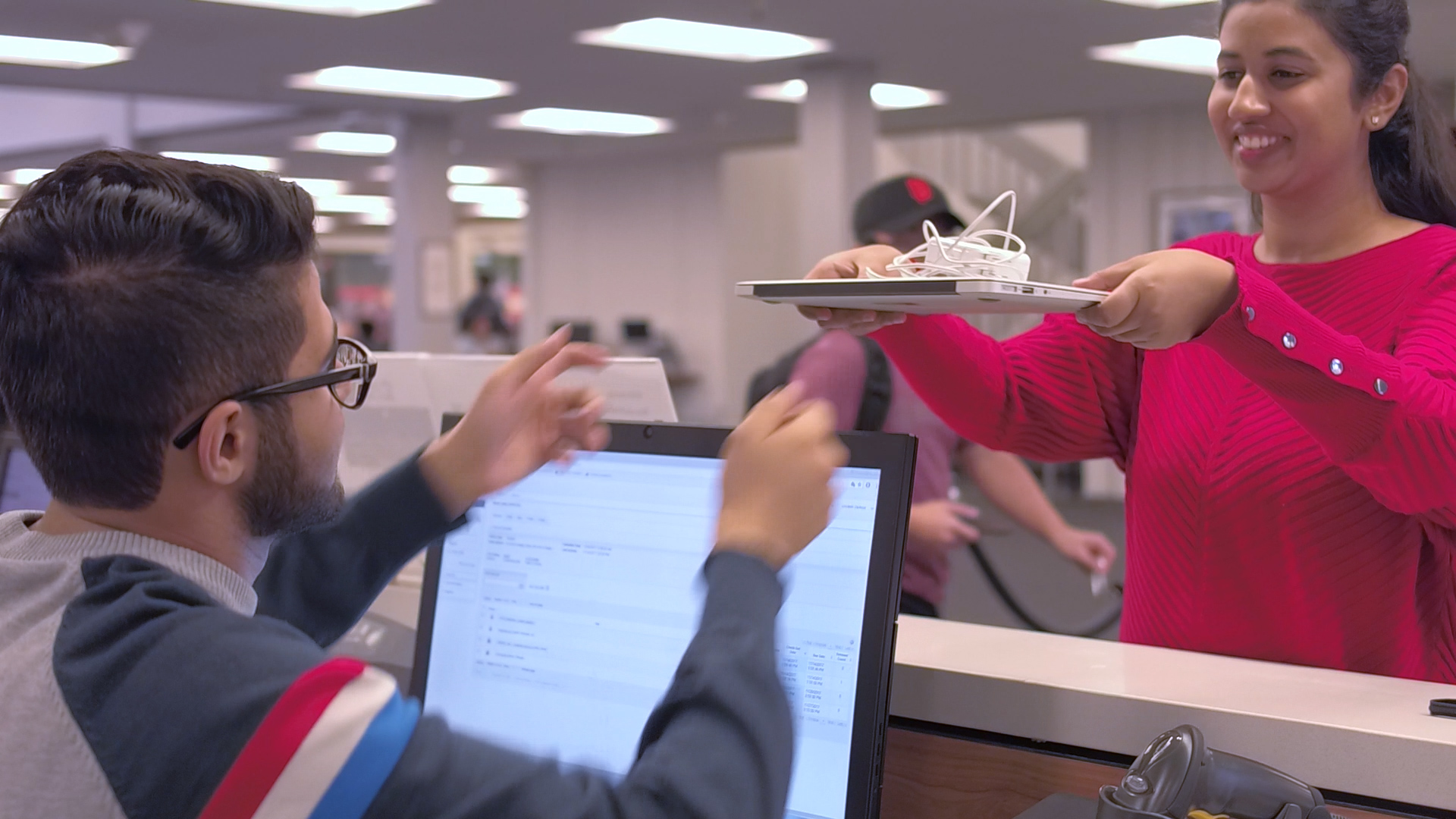 The new videos were previewed last month by regional high school counselors at the High School Partners conference organized by the Office of Outreach and Relations with Schools. They will also be used by the Outreach Office in presentations at local high schools. The segments will be posted on De Anza's YouTube channel and promoted on Facebook, Instagram and Twitter in a campaign that highlights a different video segment each day.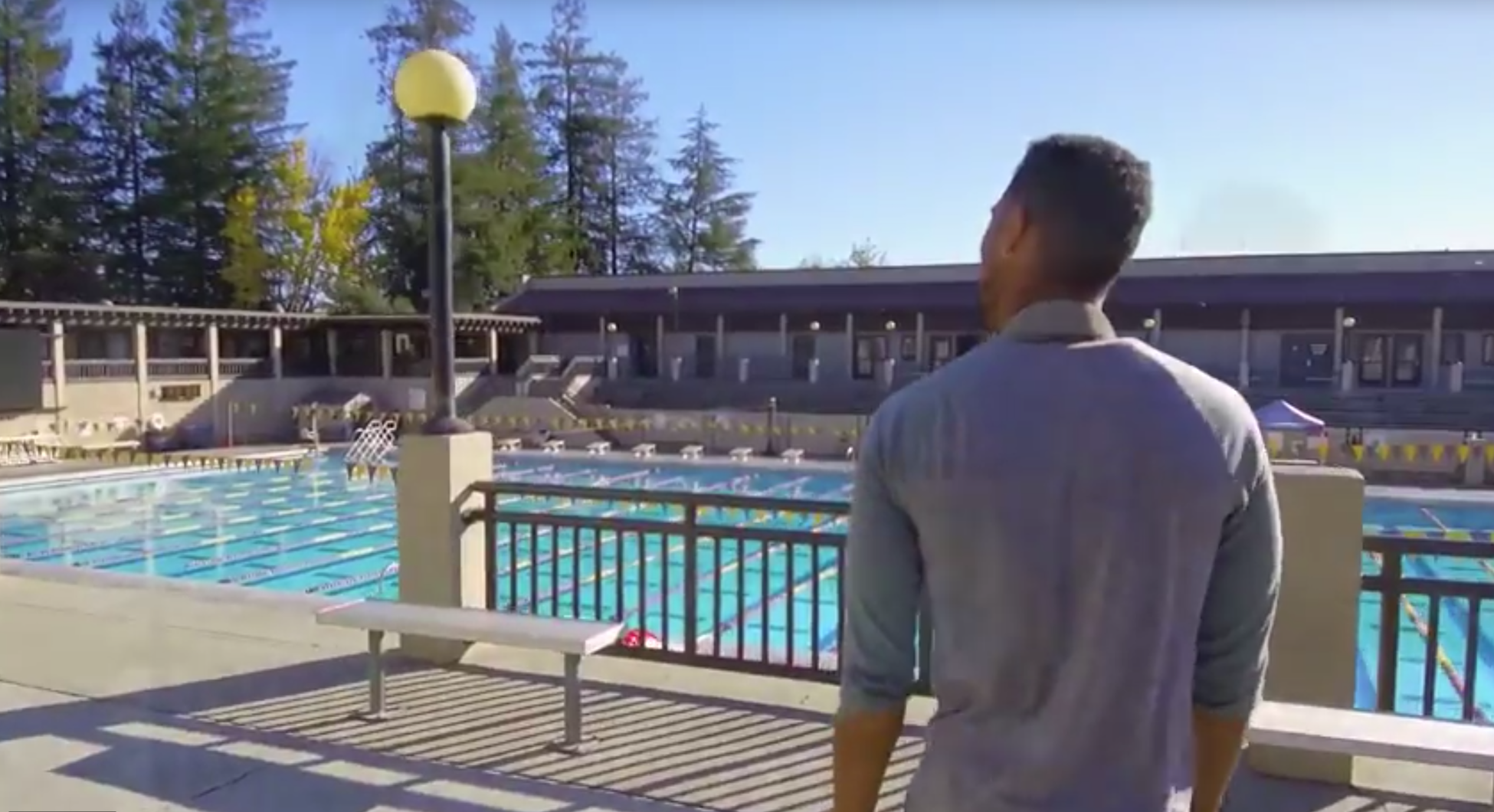 As part of that effort, the college is sponsoring two contests, beginning Nov. 1, that encourage students to help promote the video by liking, commenting and sharing Instagram and Facebook posts about the new videos, using the hashtag #deanzavideotour. A third "selfie spot" contest will begin Nov. 13.
You can watch the videos and learn more about the contest at deanza.edu/videotour.