Join the conversation!
De Anza College is again taking part in Silicon Valley Reads, the annual program that provides an opportunity to read, think and join a community conversation about an important topic. This year's program will feature two books that explore the challenges of caregiving and the importance of community support through difficult times.
The program theme for 2018, "No Matter What: Caring, Coping, Compassion," was chosen to highlight stories of family love and commitment amid the challenges of caring for loved ones who are confronting serious health issues.
Everyone in the De Anza College community is invited to
Read one or both of the featured books
Attend events — there's something for everyone
Engage with others in discussion and share perspectives
Silicon Valley Reads Kickoff Event
This year's Silicon Valley Reads campaign will begin with a Feb. 1 event at De Anza's Visual & Performing Arts Center, where Mercury News columnist Sal Pizarro will lead an on-stage conversation with Rachel Khong and Mark Lukach, authors of this year's featured books.
Admission to the event is free, with open seating. The event is co-sponsored by De Anza College and the Commonwealth Club Silicon Valley.
Date: Thursday, Feb. 1, 2018
Time: 7:30 p.m.
Location: Visual & Performing Arts Center
Free parking from 5-10 p.m. in Lots A & B on campus.
The public is also invited to view "Showing Up with Care," a related special exhibit at the Euphrat Museum of Art, from Feb. 1 through March 22. (Scroll down for more information on this exhibit.)
Special hours at the Euphrat: The Euphrat will be open at 7 p.m. on Feb. 1 for anyone who wants to view the exhibit before the Silicon Valley Reads kickoff event.
The Silicon Valley Reads 2018 program will include numerous free events around Santa Clara County, including many for children and families. Visit the Silicon Valley Reads website for more details on all events.
---
Featured Books Available on Campus
Both of this year's featured books will be available in the Library and in the Bookstore.
Goodbye, Vitamin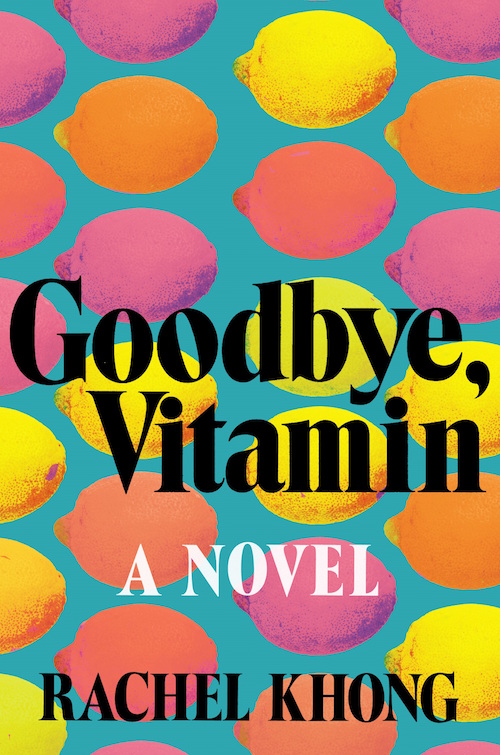 This first novel by Rachel Khong tells the story of a young woman who returns home to care for her father after he is diagnosed with Alzheimer's disease. It's a story of "loss, love and absurdity" by Khong, a San Francisco resident who grew up in Southern California and holds degrees from Yale and the University of Florida.
My Lovely Wife in the Psych Ward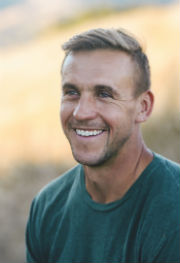 In this memoir, Mark Lukach recounts the intensely personal story of a marriage and family confronting mental illness, after his wife suffered an unexpected psychotic episode and additional events in subsequent years. Lukach is a San Francisco Bay Area teacher who has written about his wife's illness in the New York Times and Pacific Standard Magazine.


---
In the Euphrat: "Showing Up with Care"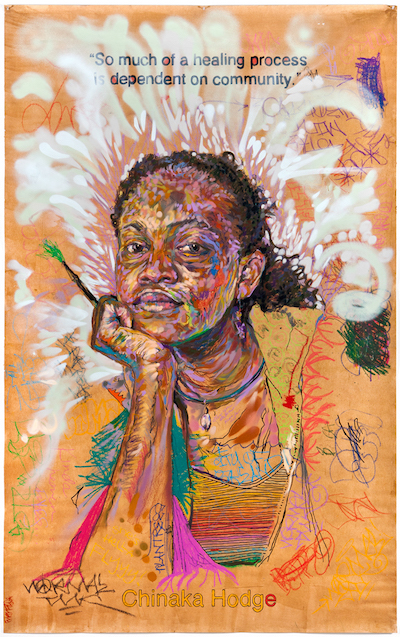 "Showing Up with Care" is a special exhibit at the Euphrat Museum of Art that explores caregiving, healing and the power of expression. The featured artists draw from personal experience, advocate for caregiver rights, and examine ways that art can be a vehicle for healing and transformation.
Participating artists include Annabel Clark, daughter of the actress Lynn Redgrave. Clark's photographs document her mother's battle with breast cancer as well as other caregiver stories.
Additional featured artists include Chris Bunz, Brett Cook, Marion Coleman, Kate DeCiccio, Marisa Jahn, Pantea Karimi, Kristin Lindseth Rivera, Diwa Malaya, Mark Messenger, Adan Perez, George Rivera, Cynthia Siegel and Tony Stroman. Their work ranges from augmented reality videos and large-scale collaborative paintings to narrative quilts, mixed media sculptures, an interactive mandala and more.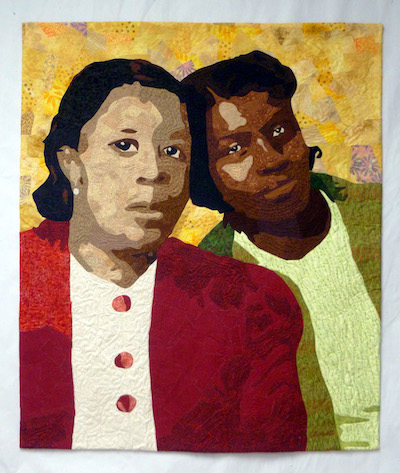 Special Reception: Meet the exhibition artists at a reception with music and refreshments.
Date: Wednesday, Feb. 21
Time: 5:30-7:30 p.m.
Location: Euphrat Museum of Art
Admission: Free and open to the public
Drop-in Workshop: Make your own self-care mandala, incorporating personal and cultural symbols for health, well-being and healing.
Date: Saturday, March 3
Time: 10 a.m.-1 p.m.
Location: Euphrat Museum of Art
Admission: Free and open to the public
The Euphrat Museum of Art is open Monday-Thursday, 10 a.m.-3 p.m. (It will be closed for Presidents Day on Feb. 19). Additional hours by appointment. For information, call 408.864.5464