Donors Help Hungry Students
De Anza received a substantial gift of food for hungry students this week, thanks to a generous donation arranged by Foothill-De Anza Foundation board member Kathleen Santora.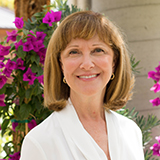 Volunteers and campus operations workers helped unload more than 3,600 instant ramen bowls from a delivery truck early Thursday morning. The food was donated by Carol and Eugene Choi of United Exchange Corporation, after Santora and Carol Choi became acquainted while serving as trustees of the UCI Foundation at the University of California, Irvine.
The food will be shared with needy students through De Anza's Food Pantry and EOPS Scholars programs.
"De Anza College students are invaluable members of our community. I know firsthand that these students are working hard and are so deserving of our support," said Santora, longtime resident and supporter of the Foothill-De Anza community.
Hunger is a significant challenge for many college students, added Santora, who has been a booster of EOPS and other De Anza programs.
"That is why I was so delighted to play a small part in connecting two Orange County donors to De Anza College," she added, "as they understand just how critical it is to support students and their academic success."
---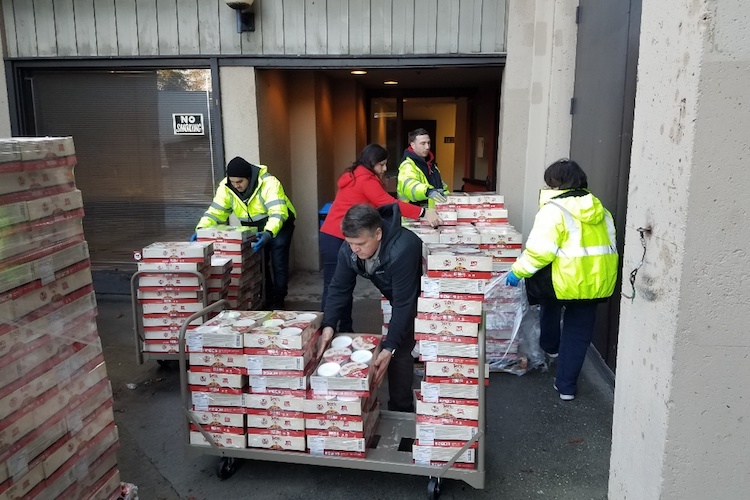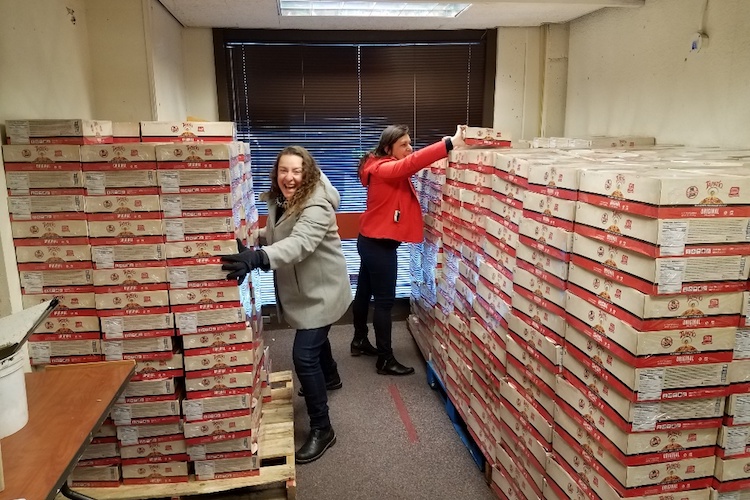 Volunteers unloaded and stacked pallets of donated food bowls early in the morning.