De Anza Named in Top 150
College Invited to Enter $1 Million Aspent Contest
De Anza has again been named one of the nation's top 150 community colleges by the prestigious Aspen Institute College Excellence Program, which has invited De Anza to enter a $1 million prize competition for colleges with outstanding performance in teaching, learning, equity and other factors.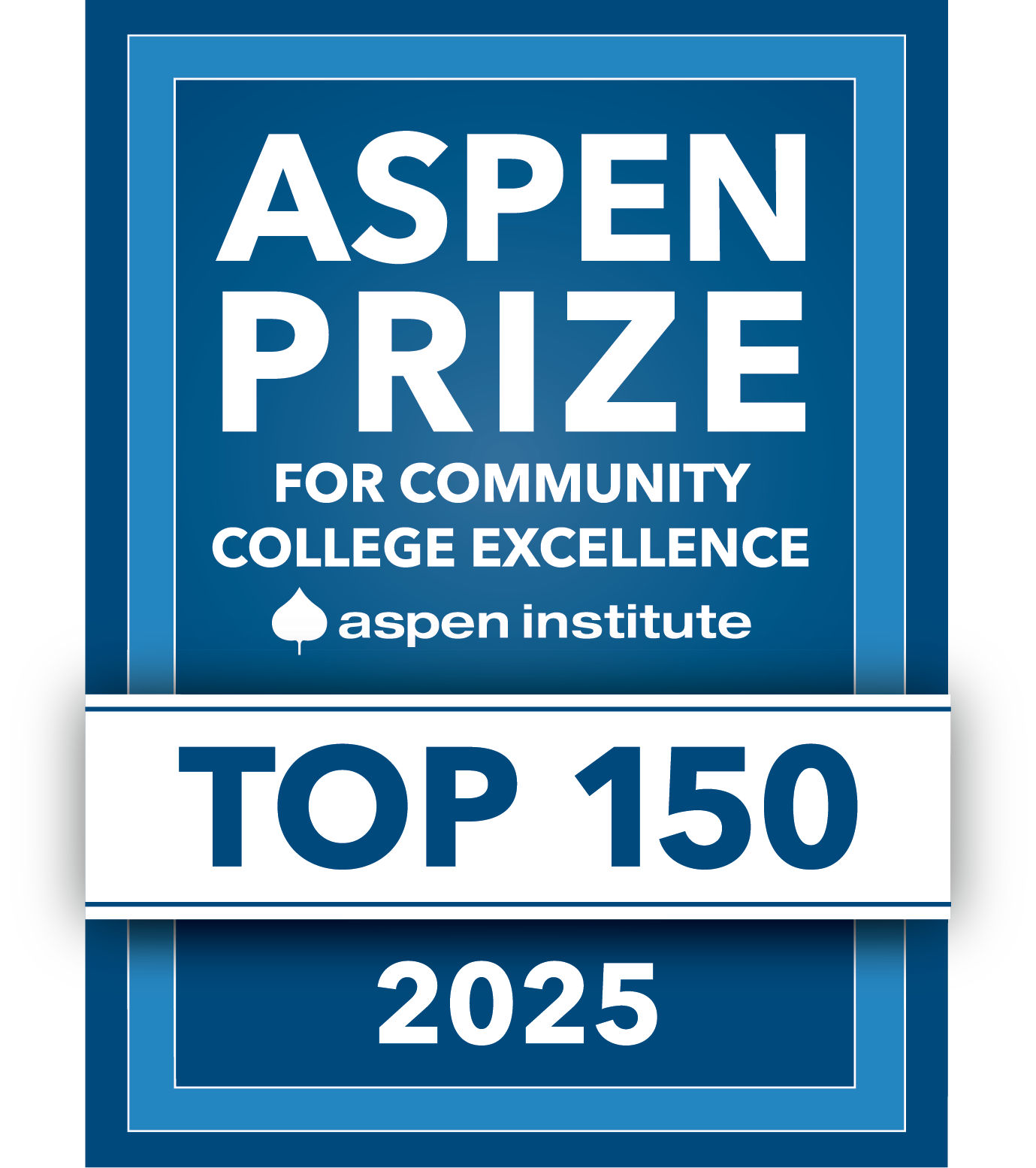 Colleges must be invited to compete for the biennial Aspen Prize for Community College Excellence. The 150 colleges that are eligible to compete – out of nearly 1,000 community colleges nationwide – were invited because of their high and improving levels of student success, as well as equitable outcomes for Black and Latinx students and those from lower-income backgrounds.
"We are thrilled to once again be recognized for De Anza's commitment to equity and student success," said Lloyd A. Holmes, president of De Anza College and a past fellow in the Aspen Institute's Rising Presidents program. "It's an honor to be selected among the nation's best community colleges."
The Aspen Prize was created to spotlight exemplary community colleges and draw attention to effective strategies for student success and equity. De Anza has also been selected for Aspen competitions in previous years, most recently in 2021 and 2019.
The contest honors colleges with outstanding achievement in six critical areas
Teaching and learning
Certificate and degree completion
Transfer and bachelor's attainment
Workforce success
Access
Equity for students of color and students from low-income backgrounds
The colleges invited to enter the competition must now submit detailed applications with information about student performance and successful strategies for better and more equitable outcomes. After an intensive review, the Aspen Institute will select 25 semifinalists in April 2024, then ten finalists in June 2024 and a final prize winner in spring 2025. The $1 million may be shared by multiple finalists.
"These 150 colleges have achieved high and improving levels of student success for all students, including those who are often failed by our institutions," said Josh Wyner, executive director of the Aspen Institute College Excellence Program. "We're excited to learn over the coming months how they achieved that success so we can share the most impressive practices with others in the field."
(Posted on Nov. 1, 2023)
---