Stronger Together
New Video Celebrates Campus Mural and Student Veterans
A new video celebrates the creation of "Stronger Together" – a mural honoring De Anza's student veterans that was painted last fall outside the Veteran Services office in the Seminar Building on the west side of campus.
The mural was created by Visual Arts students and instructor Julie Hughes to honor the hundreds of military veterans, active-duty personnel, reservists and military dependents who attend De Anza. An official unveiling will be held in coming months.
The video, produced by the Office of Communications, features one of the student veterans who participated in the project.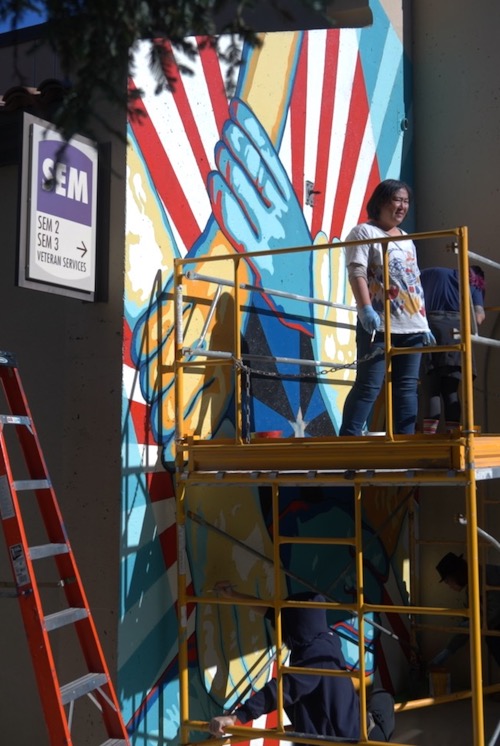 "We wanted to not only represent our veteran status, but also who we are now as students," explains Kathryn Cooke, an Auto Tech student and U.S. Army veteran who provided input during the development of the mural.
"It was very important to all of us veterans that it wasn't just about our past. It's about who we are now and what we're working toward becoming," Cooke adds in the video.
The video also features members of the Rotary Club of Cupertino, which contributed $4,000 to the project. The Foothill-De Anza Foundation also contributed $4,000.
"We all recognize that when military folks separate from their service, it's often a very difficult transition," says Steve Onishi, Rotary Club president and a member of the De Anza Commission. He said the mural is part of an effort to support the students who visit the Veteran Services office by "providing a space that's their own and that they can identify with."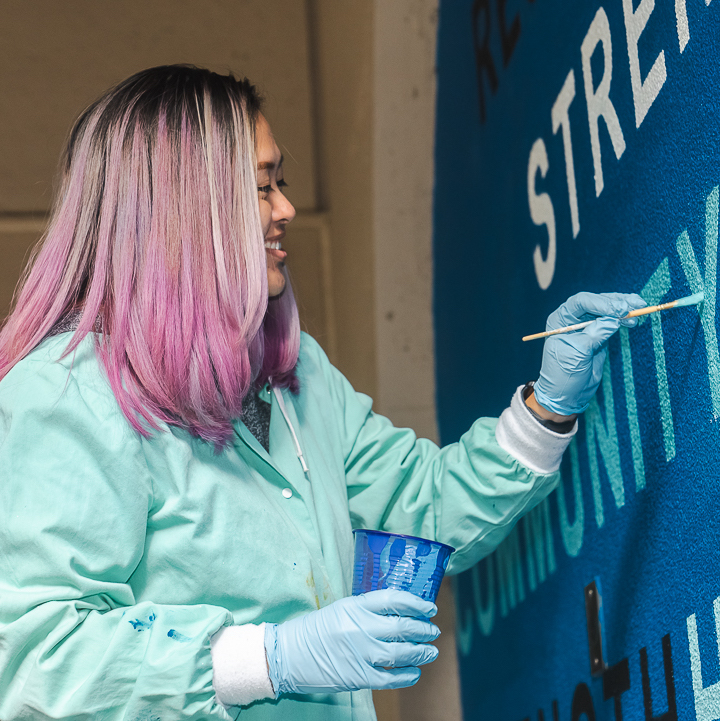 Art instructor Hughes developed the design after gathering input and holding focus groups with veteran students. The mural was painted by Hughes and Visual Arts students Yan Cao, Ann Lee-Yen, Dora Nguyen, Jean Samson, Hongli Wang and Selena Xu.
Cao, one of the student painters, said she was thrilled to be involved in what she called "meaningful work."
"I love the art of painting and the mural is a beautiful part of that," she added. "It represents connection, equality and cooperation, and is a gathering of forces encouraging and inspiring us to move forward.
Cooke said the mural is meaningful to her, as well. She said it's a reminder "that I'm not alone as a veteran here at De Anza, that there are plenty of other veterans here ... and we have something in common – that we are stronger together, which is what we came up with as the name of the mural."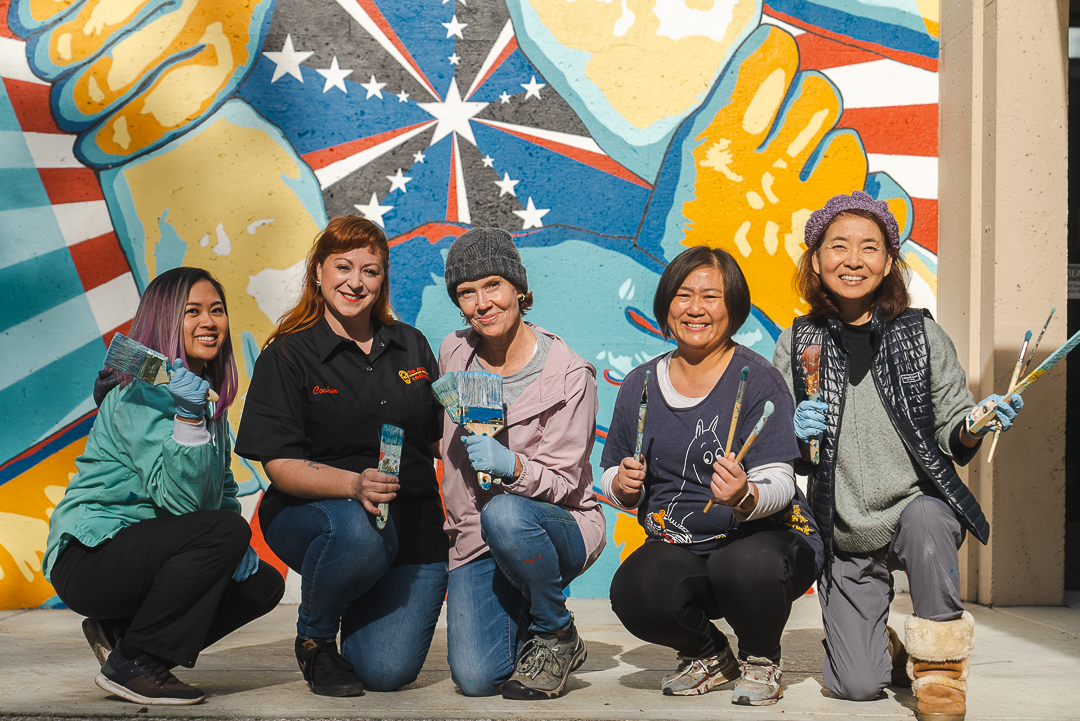 (Posted on Jan. 25, 2023)