The English Department's essential goal is to help students develop reading, writing, research, and critical thinking skills that they may use in other classes throughout the college, at transfer institutions, in their careers, and in their lives.
Language is one important means of expressing ideas, communicating them to others, and articulating them to oneself. Being able to use language in this way is a crucial part of being a citizen of a democratic society and a participant in the modern world.
Why We Study Literature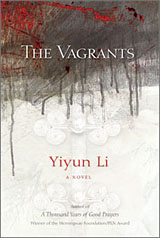 Some of what we read and study in English classes takes the form of literature (imaginative writing such as stories and poems).
Literature tries to mirror or in some way match the richness and complexity of actual experience.
Being able to read literature enables one to participate more fully in the richness and complexity of life.
Contact Us

See the English Department list of full-time and part-time faculty.
Areas of Study in English

See our English course catalog for a list of what we offer throughout the year.
For a list of classes offered each quarter, click on the Schedule of Classes links on the left menu of this page.
Or visit the searchable schedule of classes for other Language Arts listings, including Journalism, Reading, Speech, and English as a Second Language.

Placement & Prerequisites
Some courses in the English department have recommended competencies. These are determined by English placement tests.
Students who have not taken placement tests or who are unsure of their scores should contact the Assessment Office.
Please make sure to check the Prerequisite section for each English Literature course description in the Course Catalog or Schedule of Classes before enrolling in the class.
See an example of an English Prerequisite section.