Welcome to De Anza's
Women's Studies Department!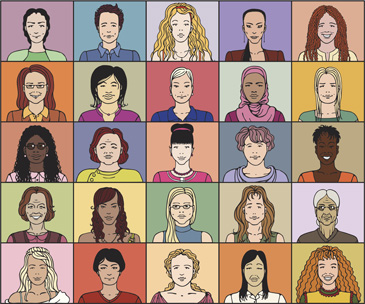 ---
The Women's Studies Department offers classes, networks of support, and opportunities for activism. Women's Studies students are encouraged to examine the diverse nature of women's experiences, and including the investigation of sexualities, gender identities, family, work, beauty images, social movements, the media, and popular culture.
We hope you will examine all that the department offers by clicking on the links to the left, and then sign up for a class! You can also visit our Chair's office in MCC 14F.
---
Summer 2017 Introduction to Women's Studies
CRN: 12271 WMST-001.-1 INTRO WOMEN'S STDS
Time: TBA
Starts: 07/03/17 Ends: 08/13/17
Room: ONLINE

Instructor: Alvarez, Rosanna
Summer 2017 Women of Color in the USA
CRN: 10182 WMST-008.-61Z Women of Color in the USA
Time: TBA
Starts: 07/03/17 Ends: 08/13/17Room: ONLINE
Instructor: Lewis, Julie
CRN: 10906 WMST-008.-65Z Women of Color in the USA
Time: TBAStarts: 07/03/17 Ends: 08/13/17Room: ONLINE
Instructor: Alvarez, Rosanna
---