Welcome!
"Throughout most of my life, what I knew about Asian American history was what I learned from history textbooks -- so, not a lot! I personally wasn't aware of how deprived I was of certain stories, especially from the perspectives of other Asian Americans."

– An Nguyen, De Anza student
New Courses This Year!
Check out these new courses in 2022:
Winter 2022

- ASAM 12: Asian Americans and American Ideals, Institutions, and Politics

Spring 2022

- ASAM 13: Asian Americans and Asia
Did You Know?
You can earn a Certificate in Asian American Studies by taking five ASAM classes.
Take a Walking Tour of Local Asian America
Learn about the Chinese, Japanese, and Filipino communities who lived in San Jose Japantown. Check out the Hidden Histories San Jose Japantown exhibit.
Why Asian American and Asian Studies?
If you want to ...
Explore what it means to be Asian American
Imagine and create Asian America
Dig into the history of the U.S. and its entanglements with power
Question assumptions about nation and belonging
Trace current-day complexities of race, gender, class, and identity
Advocate for Asian Americans astutely and effectively
Build community with Asian Americans and beyond
... then our program is for you!
---
If you're interested in Pacific Islander Studies and the Pacific Islander community at De Anza, check out Native American and Indigenous Studies (specifically NAIS 31) and the learning community called IMPACT AAPI.
---
We Build Community

De Anza's Asian American community is inclusive and supportive, whether you are a full-time student looking to transfer, a professional working at a nonprofit organization, a diversity and inclusion manager at a high-tech company, or a lifelong learner pursuing personal enrichment!
The Asian American and Asian Studies department invites you to ask lots of questions – about Asian Americans, the diasporic worlds of Asian America, and configurations of power. In searching for answers, we collectively build the community that is Asian American and Asian Studies.
Read what our students have to say about the Asian American and Asian Studies program at De Anza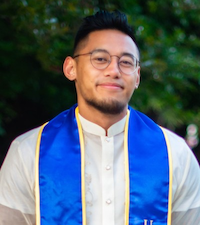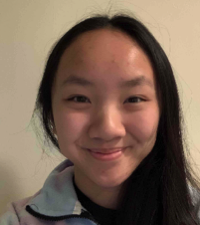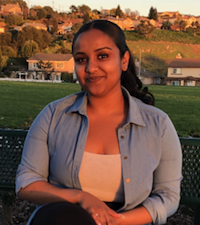 "We have the choice to show the world that we exist beyond our complexion, and walk confidently as role models for those who want fair treatment and opportunity to grow."
– Asian American Studies Student, De Anza

---
Courses, Certificate and Programs
The Asian American and Asian Studies department currently offers 11 courses, and five new ones starting Fall 2020. Starting in 2020-21, we will also offer a Certificate of Achievement in Asian American Studies.
In collaboration with campus and community partners, our department also provides civic leadership training across different ages, an internship in teaching Asian American Studies, a year-long cohort program, and scholarships:
IMPACT AAPI: a cohort-based learning community
Asian Pacific American Leadership Institute (APALI):

Summer Youth Leadership Academy – for high school and college students through a unique version of ICS 22/ASAM 10: Contemporary Asian American Communities
Summer Leadership Internship – for teaching Asian American Studies (paid)
Civic Leadership Program – for working professionals through ICS 55/ASAM 50: Civic Leadership for Community Empowerment
---
"I think that learning about immigration policies in American history was particularly important for me to understand given the current political climate and contemporary issues surrounding immigration."
– Asian American Studies Student, De Anza