History As Education
– and Storytelling
Focusing on California and regional studies, the California History Center and CHC Foundation present exhibits, offer classes with De Anza College, publish a periodical, and operate a library and archives. Special events, including lectures, panel discussions and workshops are also featured. Student interns are currently helping to digitize and expand our collection of over 400 historic oral history recordings.
Donate & Become a Member:
Use our online form to donate and become a member of the California History Center and Foundation, a nonprofit 501(c)3 organization (EIN 88-0108599).
About the California History Center
With its programs and resources, the California History Center – which has received numerous awards and honors – is an active focal point for California history studies and has been recognized as an "outstanding educational facility" by the State of California.
Emphasizing living history, the center provides students with a unique opportunity to "encounter the historic site, document, or experienced individual, and personally interpret and recreate a period in history."
Housed in the reconstructed le Petit Trianon, a national registered landmark located on the De Anza campus, the center offers credit classes, changing exhibits and a video documentation program. The magazine Californian appears 3 times a year. Students can participate in all of these activities
Additionally, the center's Stocklmeir Library hosts a growing collection of materials on California history and on almost every aspect of Santa Clara Valley's development, including student research papers, books, journals, video and audio oral histories, photographs, manuscripts, newsletters, clippings and pamphlets.
Upcoming Events:
Multimedia Art Exhibit:

"Not Your Masi's Generation"
Artist: Asha Sudra
April 26-May 26, 2023 - T/W/Th 10:00-4:00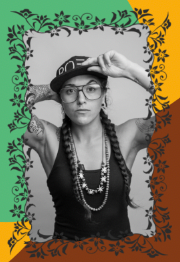 Welcome Reception: Thursday, April 27 5-7pm at CHC
Closing Reception: Thursday, May 25 5-7pm at CHC
Not Your Masi's Generation was born out of a search for inter-generational healing. It is a multidisciplinary interactive solo exhibition that explores the East African Gujarati diaspora and the impact of the 1972 exile on future generations. In Gujarati, Masi means Auntie. Through a storytelling journey of reflection and radical dreaming, join ASHA on her quest to honor the ancestors, while confronting the challenges of dreaming beyond the past's limitations.
Ethnic Studies Summit: Speaker Panels & Student Exhibit: "California Counter Narratives"
Save the Date: June 1st
Recent Events:
Scholar Talk & Mini-doc: "Mexican American Civil Rights"
Saturday, May 6,

1:30-3:30 at CHC
This event featured an engaging scholar talk by Dr. Gregorio Mora-Torres, Ph.D. Emeritus, Chicana and Chicano Studies, SJSU, along with by a mini-documentary on Mexican American civil rights, and a Q&A session where testimonials were
invited.
This event was part of
Before Silicon Valley: Mexican Agricultural and Cannery Workers of Santa Clara County 1920-1960,
an ambitious series of public programs, guest speakers, mini-documentary screenings, and a resource website:
www.library.sjsu.edu/b4sv
"Taste of History: Spaces of Belonging"
Saturday, March 25, 4-7pm
Visual & Performing Arts Center
This annual event was co-hosted by the California History Center and the Euphrat Museum of Art. Proceeds from the event support after-school art classes for at-risk youth, and De Anza student multimedia projects that preserve and share our local history. Guests enjoyed delicious snacks, desserts and wines from exceptional local producers (Cooper-Garrod Estate Vineyards, House Family Vineyards, Kings Mountain Vineyards, Neely Wine, Wrights Station Vineyard and Winery); and some navigated to the De Anza College Planetarium for a special showing of "Wayfinders: Waves, Winds, and Stars."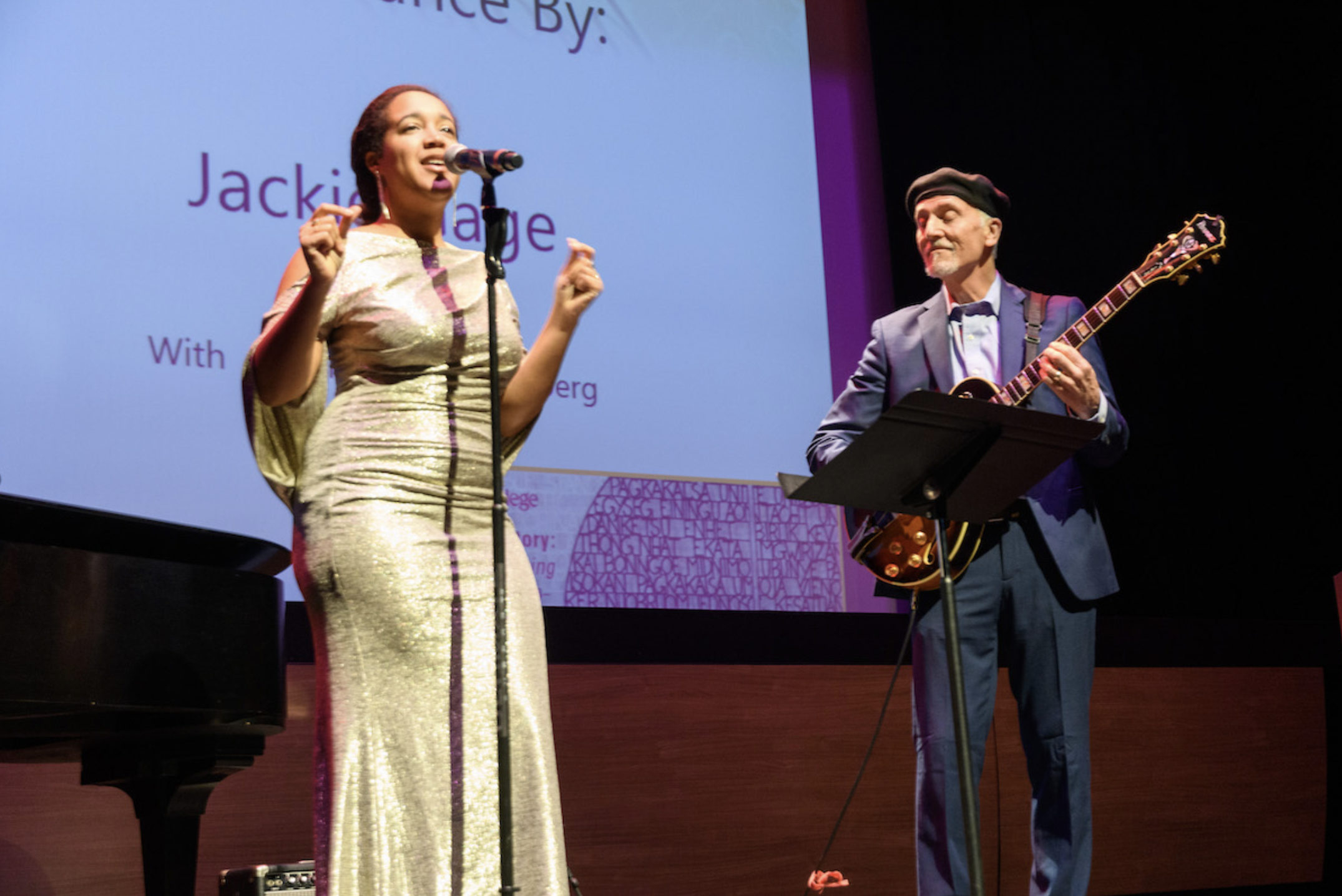 We give special thanks to our event partners: California History Center Foundation, Community Education Division, De Anza Commission, Euphrat Museum of Art, Foothill-De Anza Foundation, Social Sciences and Humanities Division; and to our generous sponsors and patrons: Platinum: Hugh Stuart Center Charitable Trust; Silver: Judy C. Miner; Bronze: Tom Izu and Susan Hayase, Lloyd A. Holmes, Elvin T. Ramos; Patron: Diana Argabrite, Hugh Argabrite, Christina G. Espinosa-Pieb and Wolfgang Pieb, Karen and Alex Hall, Mary and Laury Smith, Jim and Sharon Walker, Gilbert Wong; and Corporate: Blach Construction, Mark Cavagnero Associates, Star One Credit Union.
March 5: Vintage Singers A Cappella Tea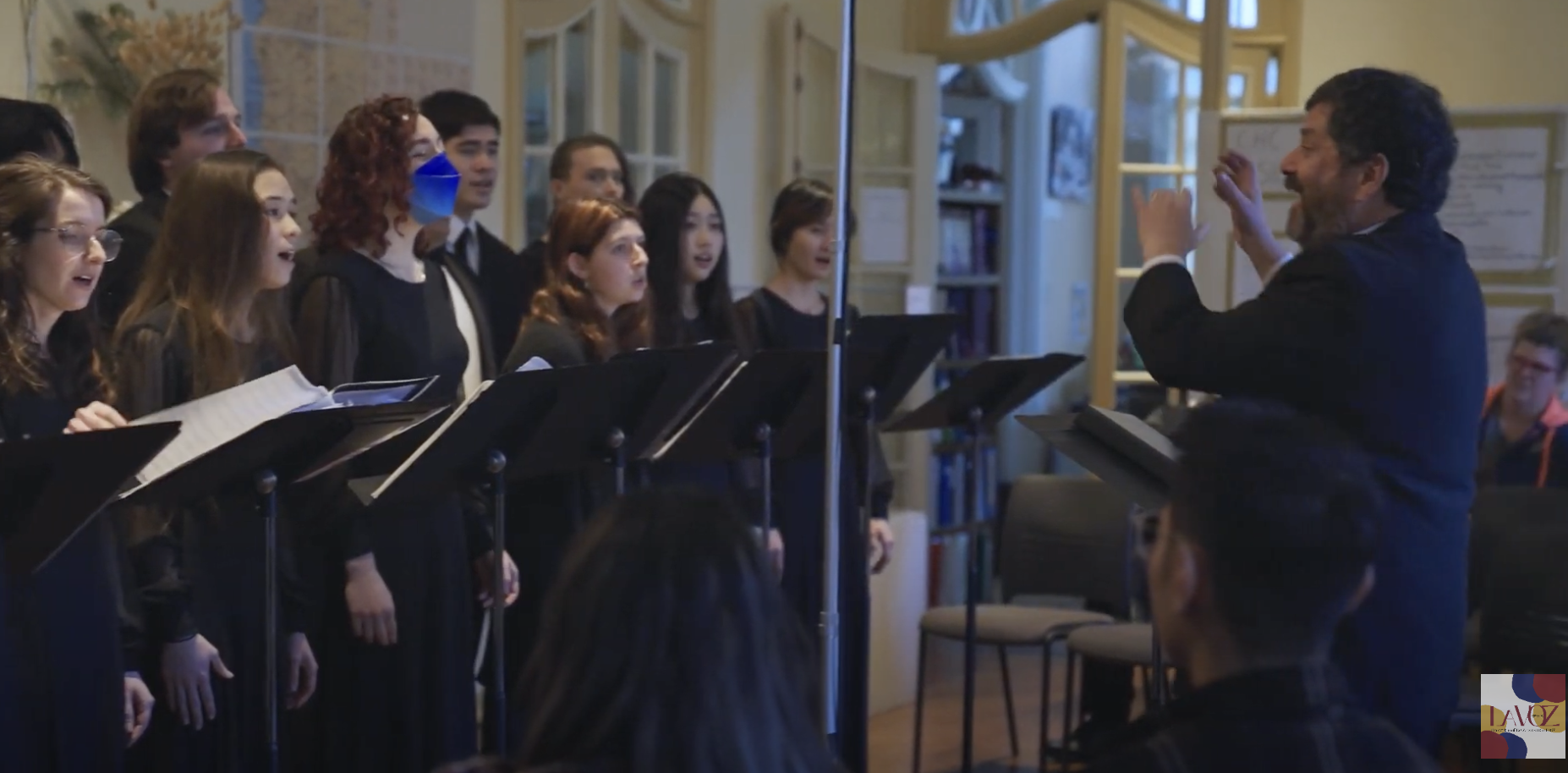 ---
Feb. 7: Anti-Racist Organizing – Dialogue with Steve Phillips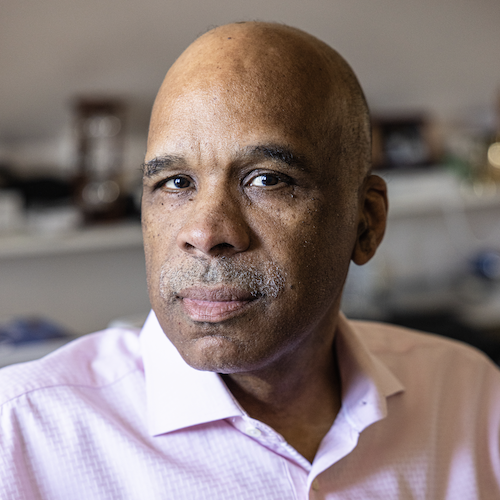 This Momentum talk at the California History Center was moderated by Derrick Felton, instructor, Psychology, and Elvin Ramos, dean, Social Sciences and Humanities.
Steve Phillips is a political activist and the bestselling author of "Brown Is the New White: How the Demographic Revolution Has Created a New American Majority" and the newly released "How We Win the Civil War: Securing a Multiracial Democracy and Ending White Supremacy for Good."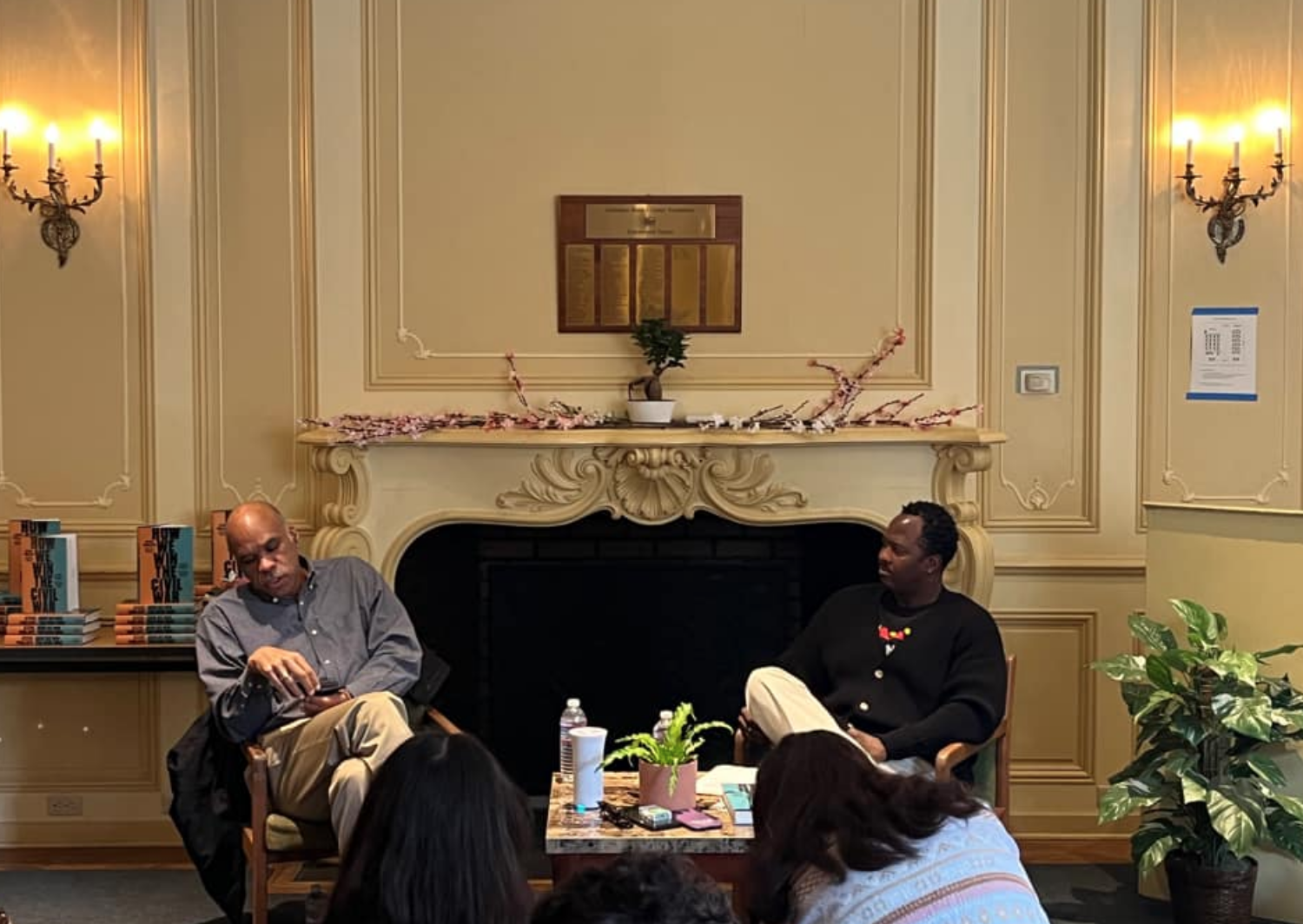 This event was cosponsored by the Social Sciences and Humanities Division, Foothill-De Anza Foundation and the Black Faculty, Staff and Administrators Network (BFSA).
Hidden Histories of Japantown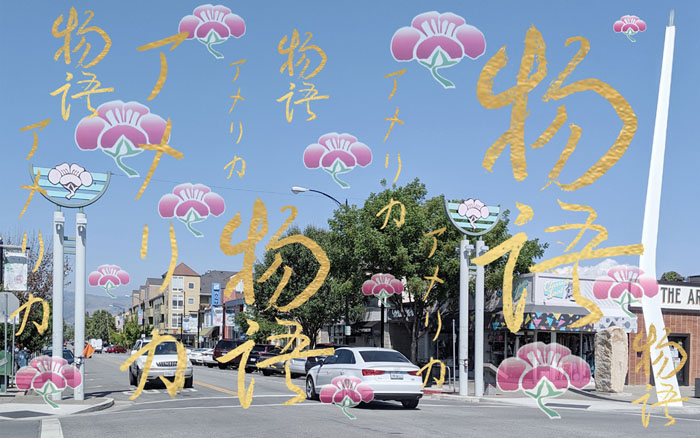 The California History Center is co-sponsor of an ambitious, augmented reality community art project in San José's Japantown neighborhood, along with a companion exhibit at the Japanese American Museum of San José.
The project, "Hidden Histories of San José Japantown," features pieces by nine artists, installed throughout the neighborhood. It combines technology, art, history and culture to find a new way of sharing stories about the Chinese, Japanese and Filipino communities that helped shape Japantown. With the help of an easily downloaded mobile app, anyone can view the augmented reality artwork while walking around the area.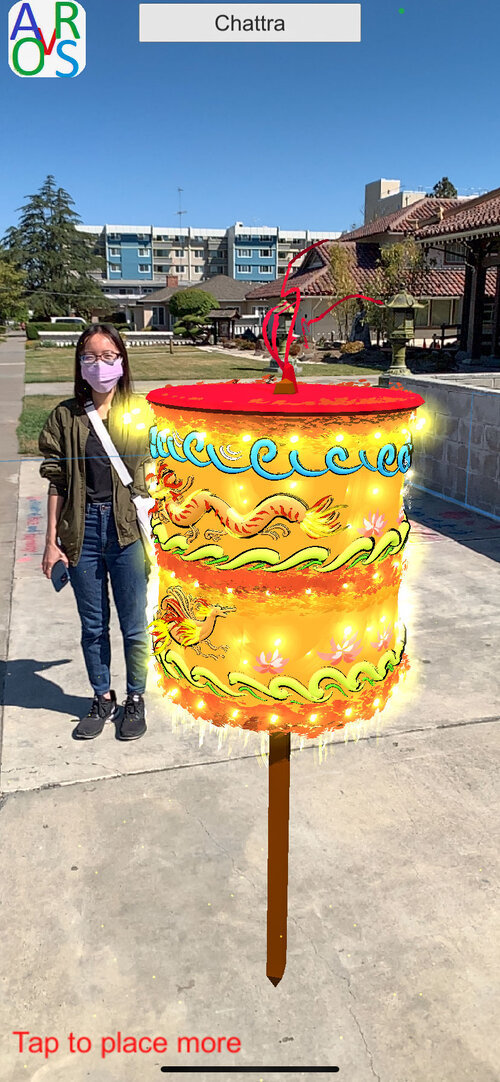 "Hidden Histories" was initiated by Tom Izu, executive director emeritus of the California History Center, and Susan Hayase, who were inspired by the work of augmented-reality artist Tamiko Thiel.
They partnered with local artists including De Anza alum Maylea Saito, as well as scholars, historians and activists to develop the project.