History as Education
Focusing on California and regional studies, the California History Center and Foundation present exhibits, offer classes with De Anza College, publish books and a periodical, and operate a library and archives. Special events including lectures, panel discussions and workshops are also featured.
Hidden Histories of Japantown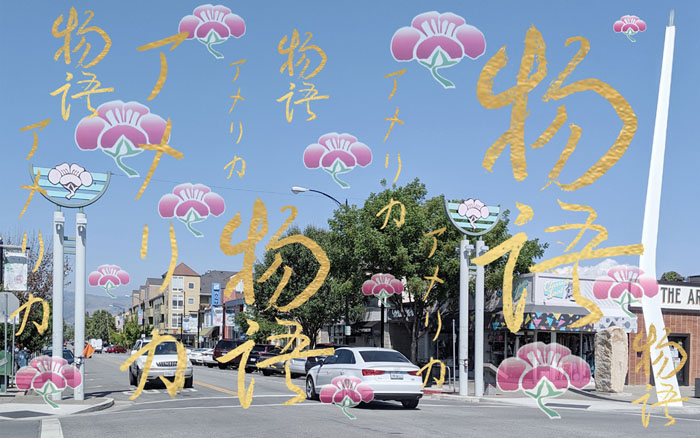 The California History Center is co-sponsor of an ambitious, augmented reality community art project in San José's Japantown neighborhood, along with a companion exhibit at the Japanese American Museum of San José.
The project, "Hidden Histories of San José Japantown," features pieces by nine artists, installed throughout the neighborhood. It combines technology, art, history and culture to find a new way of sharing stories about the Chinese, Japanese and Filipino communities that helped shape Japantown. With the help of an easily downloaded mobile app, anyone can view the augmented reality artwork while walking around the area.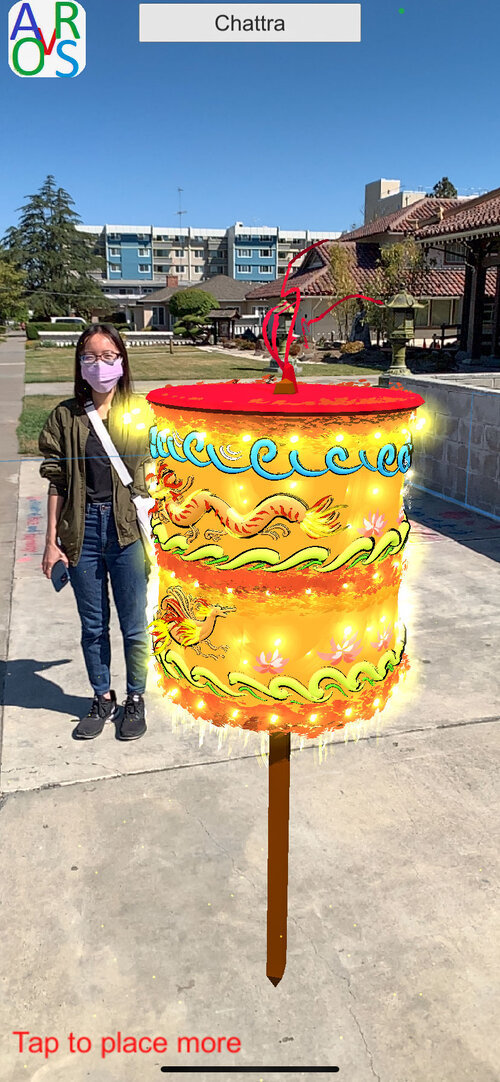 "Hidden Histories" was initiated by Tom Izu, executive director emeritus of the California History Center, and Susan Hayase, who were inspired by the work of augmented-reality artist Tamiko Thiel. They partnered with local artists, scholars, historians and activists to develop the project.
You can join a guided tour of the project on Jan. 22, Feb. 5 or Feb. 19, or catch the exhibit at the Japanese American Museum before it ends on Jan. 16. One of the nine artists who contributed to the project is Maylea Saito, a De Anza alum who's also helping run the tours.
Our Offices Are Closed to Visitors
Unfortunately, we are not able to open the California History Center offices for visitors currently, due to restrictions related to COVID-19. Thank you for understanding and please check back here for updates and future plans.
New Series: Witnessing History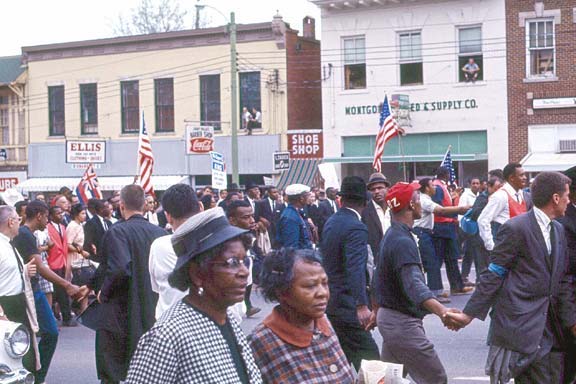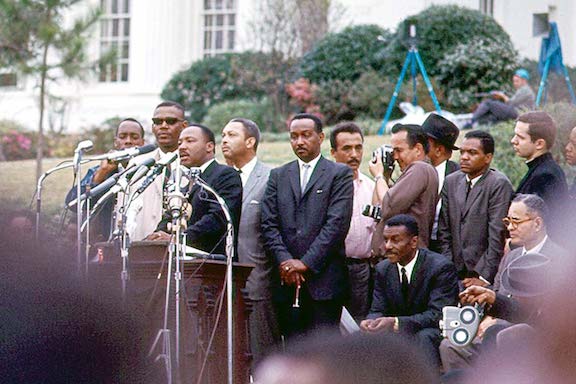 Fred Stone was in college when he photographed the arrival of civil rights marchers in Montgomery, Alabama, in the spring of 1965. The California History Center is proud to feature his historic photos, along with a compelling account of the struggle for voting rights, before and after the march, written by historian David Howard-Pitney, a member of the CHC Foundation Board of Trustees.
About the Center
With its programs and resources, the California History Center – which has received numerous awards and honors – is an active focal point for California history studies and has been recognized as an "outstanding educational facility" by the State of California.
Emphasizing living history, the center provides students with a unique opportunity to "encounter the historic site, document, or experienced individual, and personally interpret and recreate a period in history."
Housed in the reconstructed le Petit Trianon, a national registered landmark located on the De Anza campus, the center offers credit classes, changing exhibits and a video documentation program. The magazine Californian appears 3 times a year. Students can participate in all of these activities
Additionally, the center's Stocklmeir Library hosts a growing collection of materials on California history and on almost every aspect of Santa Clara Valley's development, including student research papers, books, journals, video and audio oral histories, photographs, manuscripts, newsletters, clippings and pamphlets.
---
Audrey Edna Butcher Civil Liberties Education Initiative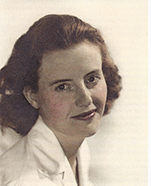 Audrey Butcher was a local World War II-era schoolteacher who taught students that civil rights must be protected and never again violated as they were with the internment of Japanese Americans. In Audrey's honor, her daughter, Margaret, donated a generous gift to the CHC to create a civil liberties education initiative.
The gift will help ensure the ongoing operation and long-term sustainability of the CHC.