Witnessing History
Introduction, Commentary and Contributors
On this webpage, you can meet the contributors to the Witnessing History project and read an introduction by Tom Izu, executive director emeritus of the California History Center, along with an important commentary by the California History Center Foundation Board of Trustees.

Meet Our Contributors
---
Fred Stone
Fred Stone retired from Hewlett-Packard in June 2000, after working almost 24 years for one of the nation's leading tech companies. He earned a bachelor's degree in electrial engineering at Alabama's Tuskegee Institute, and later managed the computer center there.
As a student, Mr. Stone was able to earn money for expenses by working as a photographer. He used those skills to document the historic arrival of civil rights marchers in Montgomery, Alabama, in 1965.
---
David Howard-Pitney
David Howard-Pitney, Ph. D., is a retired De Anza history instructor and member of the California History Center Foundation Board of Trustees. His academic specialty is the thought and rhetoric of African American leaders. He has written for such publications as the American Historical Review and the Journal of African American History.
During the COVID-19 pandemic, he has proudly served as an "emergency music responder," singing and recording for civic and religious audiences.
---

Introducing the Project
Dear California History Center Supporters,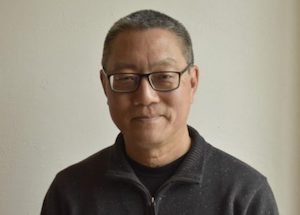 We are pleased to begin a new series of articles and commentaries that we will regularly post to our website. We plan to feature stories, images and video interviews that offer unique, personal windows into history lived and experienced by California History Center members and supporters from the communities we serve. "Witnessing History" is an essay inspired by the unique photographs of the 1965 civil rights march from Selma to Montgomery, Alabama, taken by Fred Stone, a friend of CHC Foundation board member Carolyn Wilkins-Santos. The essay was written by David Howard-Pitney, a CHC Foundation board member and retired De Anza College history instructor.
In these days of hyperactive media and news cycles measured in minutes, it is easy to lose connection with a sense of historical time and its continuing flow. But without it, we lose the ability to emotionally and intellectually "hear" and learn from the enriching stories all around us, embodied in the people who have actually lived these stories. We hope that this new series helps you enter into this historical world and will encourage you to explore further in your own community, to find the important stories that people may be waiting to share with you.
Please be on the lookout for more photos and video interviews with Fred Stone and CHC Foundation board members Carolyn Wilkins-Santos and Ulysses Pichon. All three were college students during the 1960s: Fred and Ulysses attended two historically Black universities – Tuskegee and Xavier, respectively – while Carolyn participated in the early efforts to integrate the University of Texas. Each lived in and experienced this important time period in the struggle for civil rights led by Black Americans – a movement we need to learn from now, more than ever.
Below, you'll find an important commentary by the CHC Foundation Board of Trustees.
Respectfully,
Tom Izu,
Executive Director Emeritus,
California History Center
---

Commentary: Know History, Build Community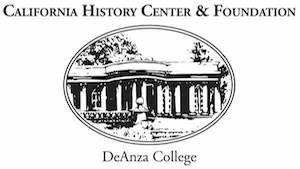 Recently, a treasured historic marker, crafted to honor immigrant ancestors, was defaced in San José's Japantown, disrespecting a community's history and identity. No one was injured in this incident, and the motive behind it has not been determined, but acts of violence and hate against Asian Americans have increased by close to 150% this past year, in major cities across the country. This includes cases leading to injuries and deaths, with the most horrific being the recent murders of six Asian American women in Atlanta, which have left community members, especially the elderly, feeling vulnerable and anxious.
While there are many different fronts in the fight against this form of racially based hate and fear-mongering, we feel CHC can and should play a role locally, by doing what it has always done – building empathy and a sense of respect for a community's history through stories told across race and ethnicity and within a historical context. In this way, we strive to help people deepen their understanding of culture and politics.
"History as community education" has long been the mission of the California History Center. Providing a means to study and become involved in solutions to real problems in the community is something that is a part of our own organizational history. We strive, through campus and community collaborations to build a sense of respect for different communities and their unique histories by offering courses, programs and events. Through our Audrey Edna Butcher Civil Liberties Education Initiative in particular, CHC has worked to help students and community members learn the history of how fear- and hate-mongering and the use of scapegoating has led to the denial of basic civil liberties – and how that threatens democracy. Thus, when a specific community is faced with acts of hate fueled by ignorance, we are deeply concerned since this goes against the core of our educational mission.
A recent example of this kind of work is CHC's sponsorship of the Hidden Histories of San José Japantown, a unique augmented reality art and history project aimed at bringing out the untold stories of the overlapping histories of Chinese, Japanese and Filipino Americans who all have shared this special neighborhood, The project aims to build a sense of community and connection for all who wish to be a part of Japantown. The project also plans to move further outward in exploring some of the other communities – including Italian, Mexican and Black populations – that also historically shared this area, which was "redlined" during the 1930s.
CHC intends to continue offering this and other unique history projects as a solution to encourage understanding and appreciation of our multicultural society. Please stay connected!
Respectfully,
Board of Trustees,
California History Center Foundation
---
View the Project
"Witnessing History" is a story told in five parts:
---