Watch This Space!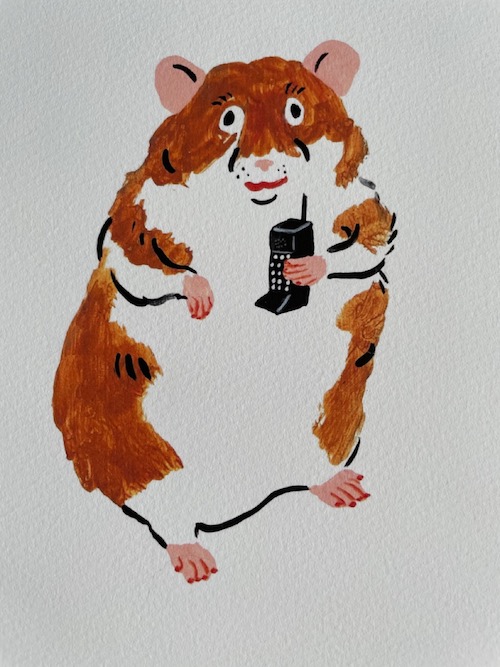 There will be no exhibition during the 2023 spring quarter.
Please check back for information about future exhibitions.
Business Hamster by Kristina Micotti was featured in the fall 2022 exhibition: "Hamsters, Hedgehogs and Hummingbirds"
Visit Previous Highlights and Recent Online Shows to view works from earlier exhibitions.