This Winter: Spaces of Belonging

---
Jan. 26-March 25, 2023
Reception with artists: Saturday, Feb. 11, noon-2 p.m.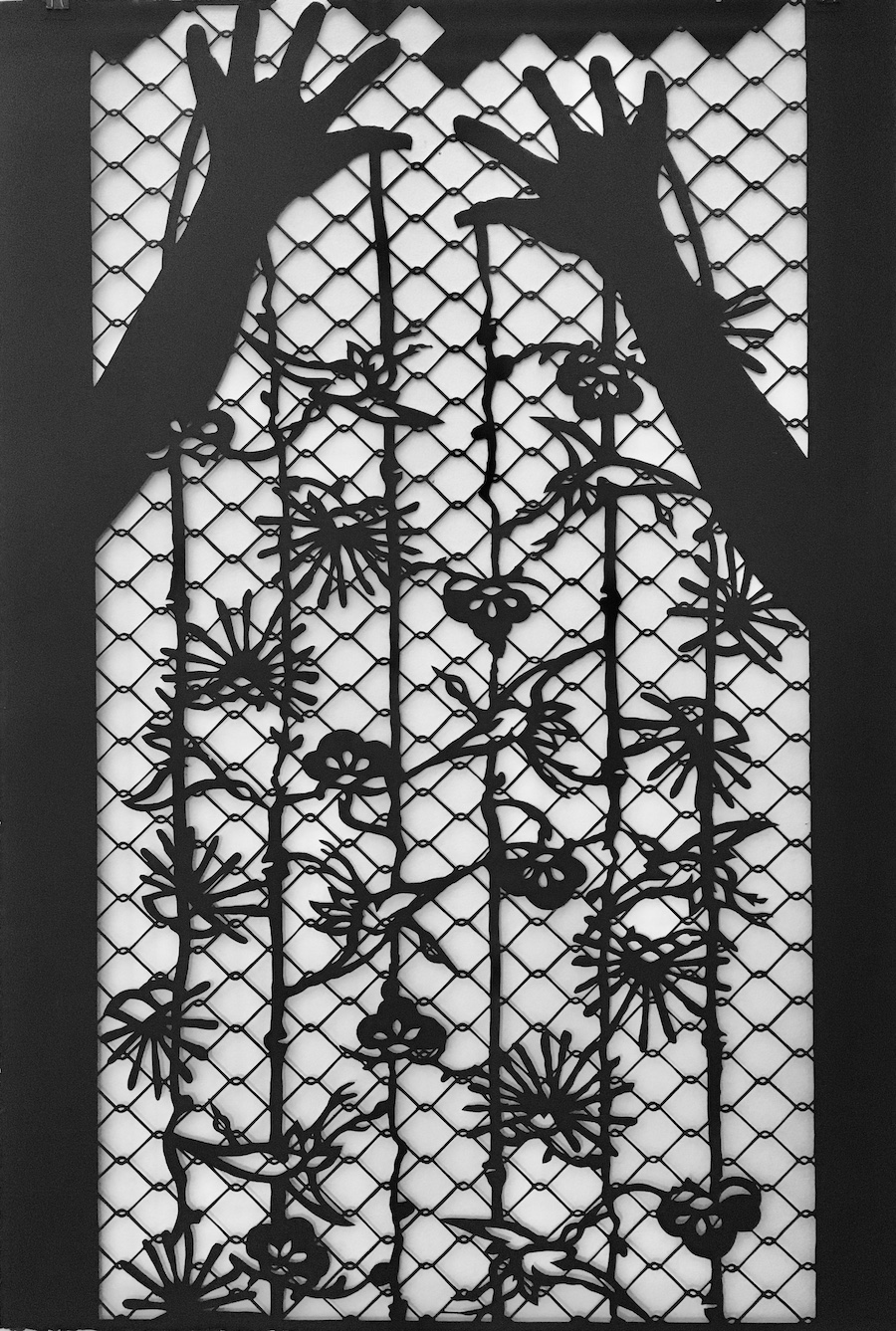 "Spaces of Belonging" features artwork by four local artists: Frances Paragon Arias, Ellen Bepp, Ted Fullwood and Flo Oy Wong. Each has been instrumental in creating "spaces of belonging" and inspiring new beginnings through their community-based work and art.
Artwork on display includes hand-cut paper "poems," large-scale abstract ceramics and woven sculptures, a nature haiku installation inspired by a local school garden, and silkscreen prints about indigenous ceremonies and social justice issues.

This exhibit is presented in conjunction with Silicon Valley Reads and its theme: "Journey to New Beginnings."
Museum Hours:
Tuesdays, Wednesdays and Thursdays, 11 a.m. to 3 p.m.
Open on two Saturdays: Feb. 25 and March 4, 10 a.m. to 1 p.m.
Open to groups by appointment: Send email to argabritediana@deanza.edu
Special Events
Silicon Valley Reads 2023 Kick-off

Thursday, Jan. 26, 7 p.m. – Visual and Performing Arts Center
Museum will be open at 6 p.m. and afterwards during book signing

First Thursdays

Feb. 3 and March 2, 5:30 -7 p.m.
Open mic nights hosted by McTate Stroman II with special guests.
Join us in person!

Taste of History

Saturday, March 25, 4-7 p.m. – Visual and Performing Arts Center
Join us for a fundraiser with singer Jackie Gage
---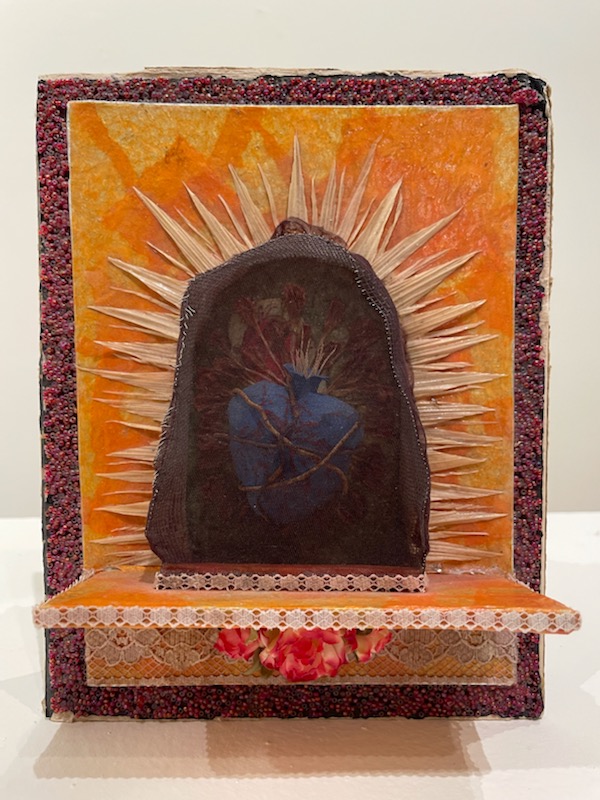 ---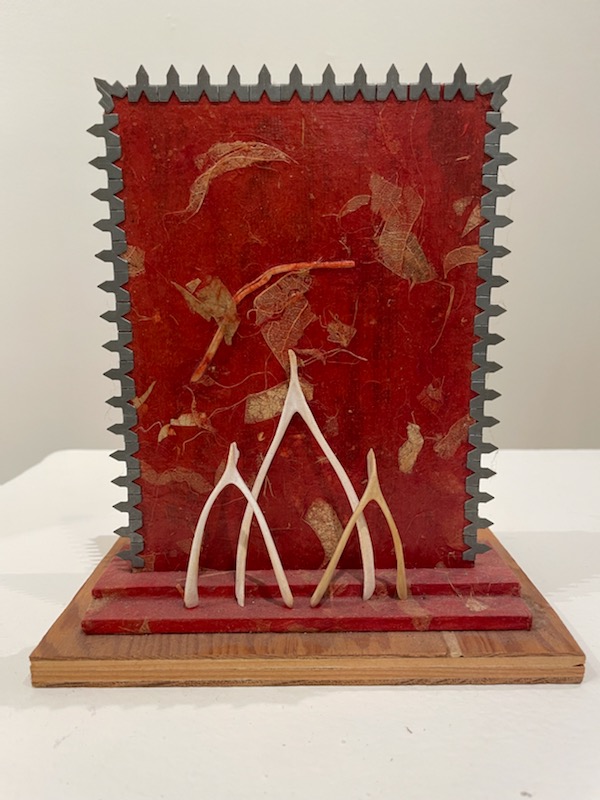 ---
Top of page: "Reach" by Ellen Bepp
Above and right: three works by Frances Paragon Arias
---
---
Visit Previous Highlights and Recent Online Shows to view works from earlier exhibitions.